Product Description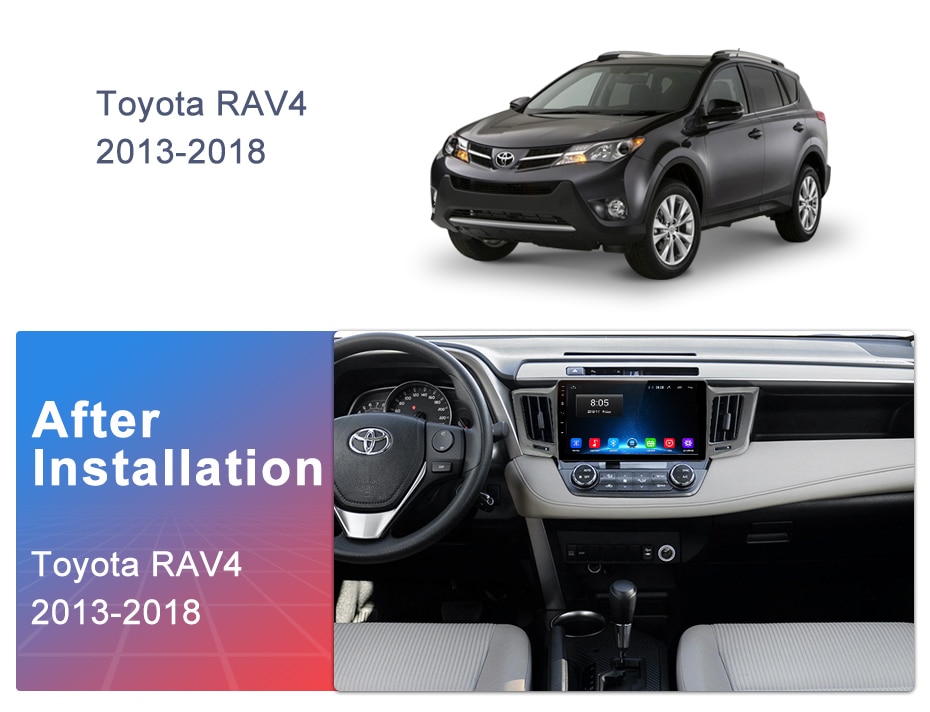 Warranty
 About Junsun

Top Ten Brands, worth to trust; 1000K + fans, popular among customers;

 High quality

All the products will be tested before shipment, do not worry

 Ship time

After verify payment will ship out within 48H from China warehouse, and 24H ship from local warehouse ; (China working time)

 Return & Repair

Please inform us if receive goods with problem, we accept return for exchange or refund;

 Featurex
Screen

10.1 inch brand new 2.5D digital touch-screen,trend, fashion, with full touch key buttons,Refused to fall behind, 1024 * 600 resolution

System

Version

(Optional)

4G+WIFI Version 1:

>Android 6.0 OS , 2GB RAM 32GB ROM

>Support 4G Wireless network

>MT3561 Quad core ARM®1.3~1.5GHz Cortex-A53
WIFI Version 2:

>Android 8.1 OS , 1GB RAM 16GB ROM

>MT8227L Quad core ARM®1.3~1.5GHz Cortex-A7

Wireless Network

Support 4G (Optional) and WiFi provides you more entertainment

Special Function

1, It can support your steering wheel control

2, Support 1080P+Support lossless music

3, Support camera , Built-in microphone and gloness

4, Support Bluetooth hands-free operation

5, Support Google Maps online Navigating

6, Support EQ to adjust the sound to render better results

7, support online video, movie, music, radio, Youtube, Yahoo, MSN…

8, FM stations cheer you up when traveling.

 Optional Function

1, Support for car DVR, USB camera(with ADAS)

2, OBD2 – A Window for you to Diagnose your Car Status

 NOTE

This Unit does not have DVD movement and Can not play DVD discs. The name of this unit is DVD player,but in fact, it is full-screen Car unit. Before you buy it , please know about it

Wholesaler/Distributor/Reseller/Retailer/Bulk order supported!!!

 OSD Language

Russian,English,Spanish,Italian,French,German,Chinese,Estonian,Polish,Filipino,Finnish,Korean,Dutch,Croatian,Latvian,Lithuanian,Romanian,Norwegian,PortugueseJapanese,Swedish,Thai,Turkish,Ukrainian,Hungarian.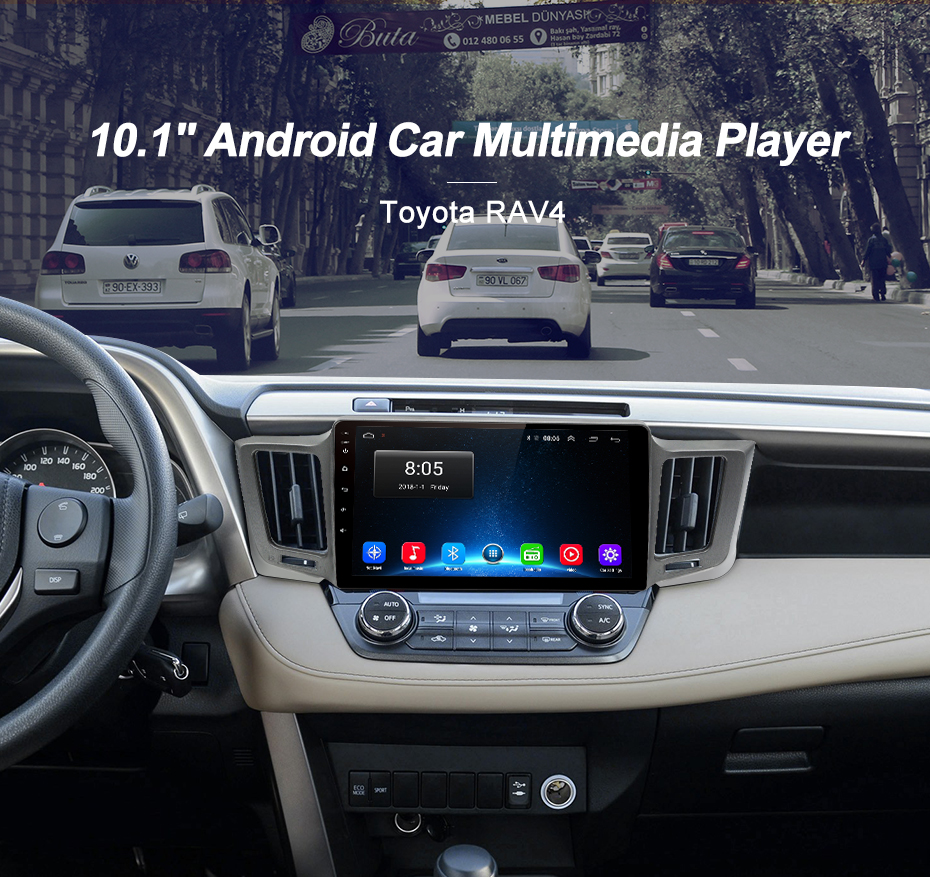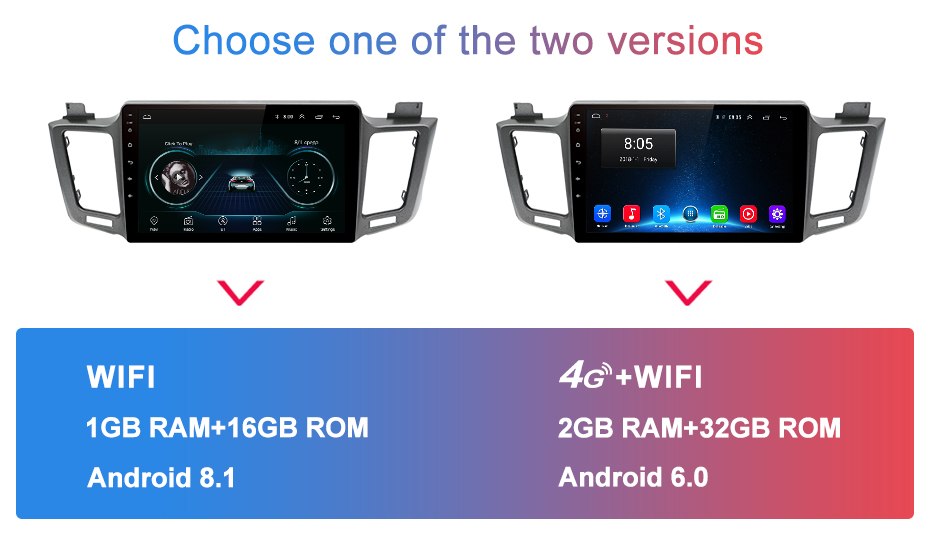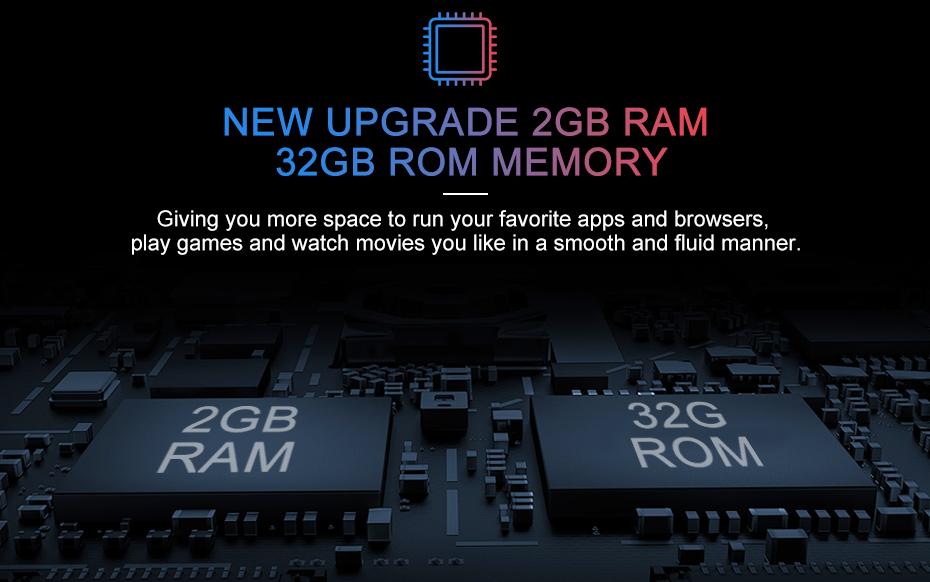 Once setup, this feature can capture events that occur whilst driving, providing safety features, such as collision footage.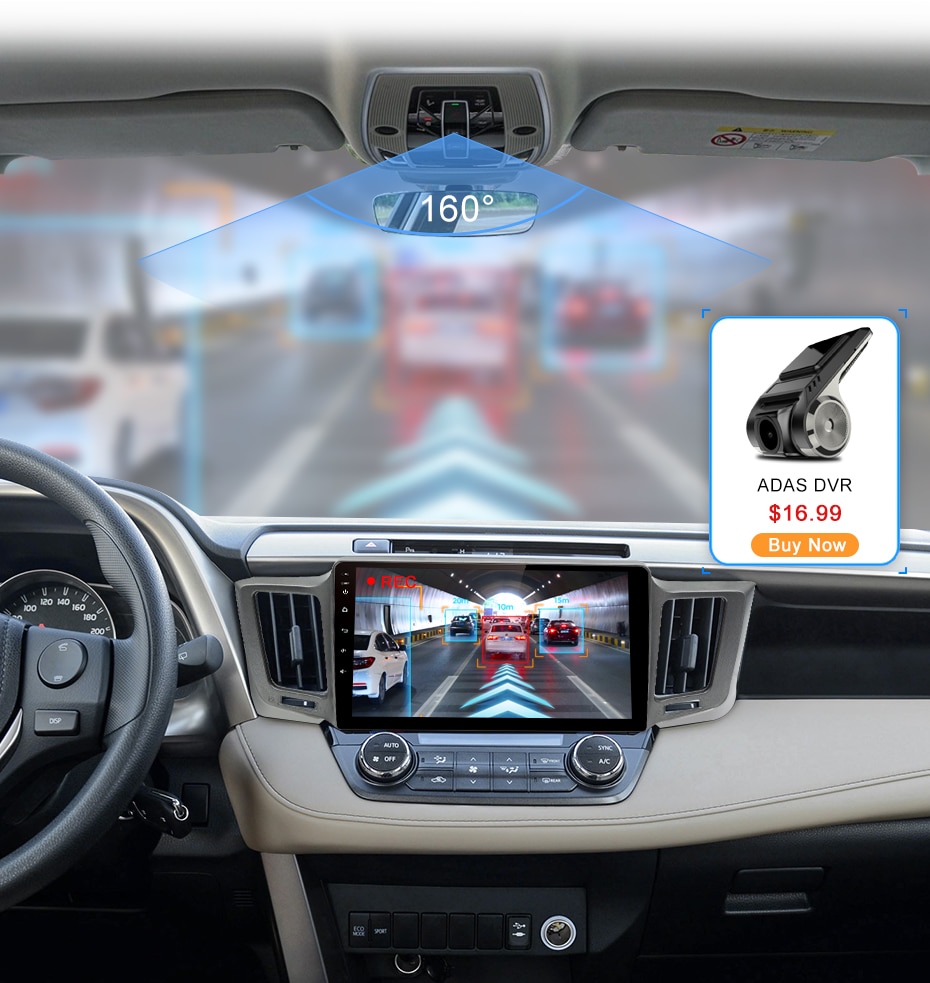 Support 4G network      (  Optional)
Thanks to 4G SIM card and built in wifi, no matter where you are driving, you will enjoy the fun from internet surfing , make it possible for online navigation/ music /movie ect.Please enter the SIM card before turn on the device.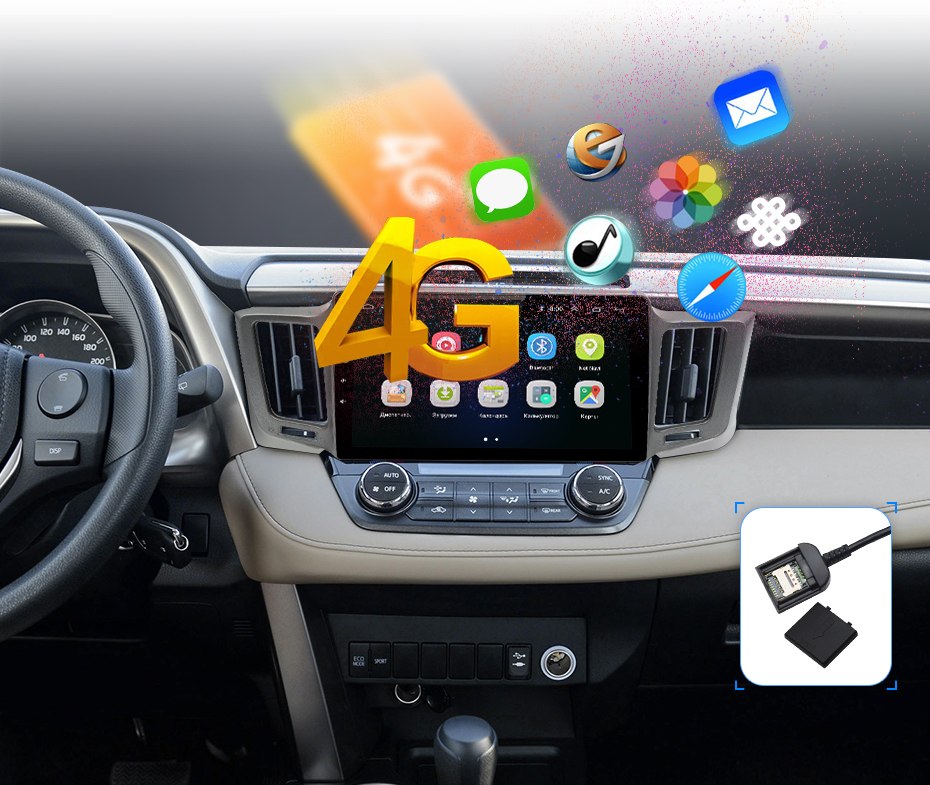 Junsun has pre-installed offline maps and is permanently free to update
About Installing maps:
    Support Europe / North America / South America / Southeast Asia / Middle East map (We will install map according to your address, such as: the Russia, we will install the map of Russia)
About map update:
    if you want to update the map, please contact us, we will upload it to the "Drop box", please do not download in other places, otherwise it will damage the original map.
 Update map time : once  a year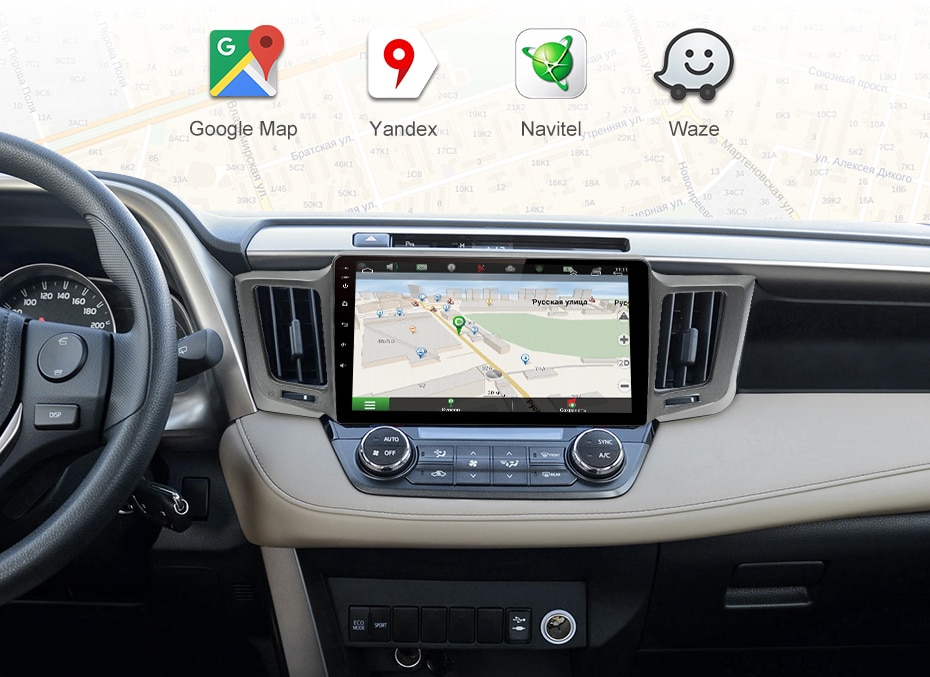 1024*600 screen resolution, support HD 1080P video display. Build-in wifi to enjoy online music and videos. Support display by USB and SD Card. Support Media Format:JPEG,DVD-R/RW,CD,WMA,Mp3,DVD-RAM,Mp4,ect.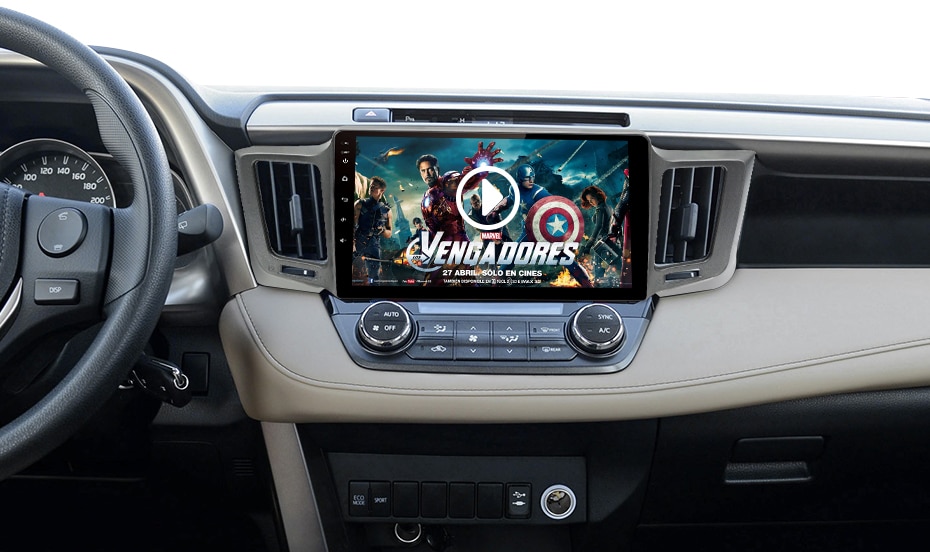 Compatible with most of the steering wheel control functions. Easy to switch songs,channels and adjust volumeto provide you a safer and more enjoyable journey.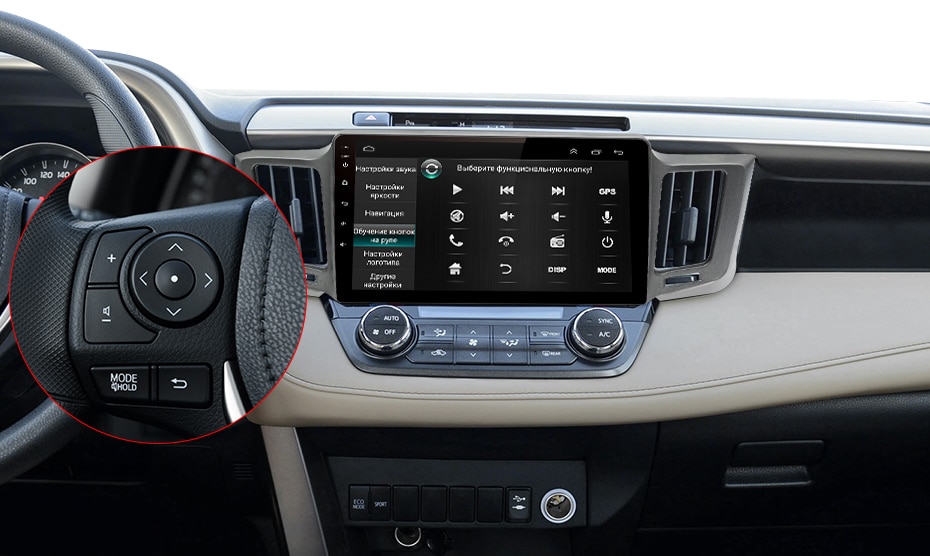 When the car in Reverse Gear, this car DVD will automatically switch to the back-up camera image view with parking line.  (Junsun presents the back-up camera as a gift for free)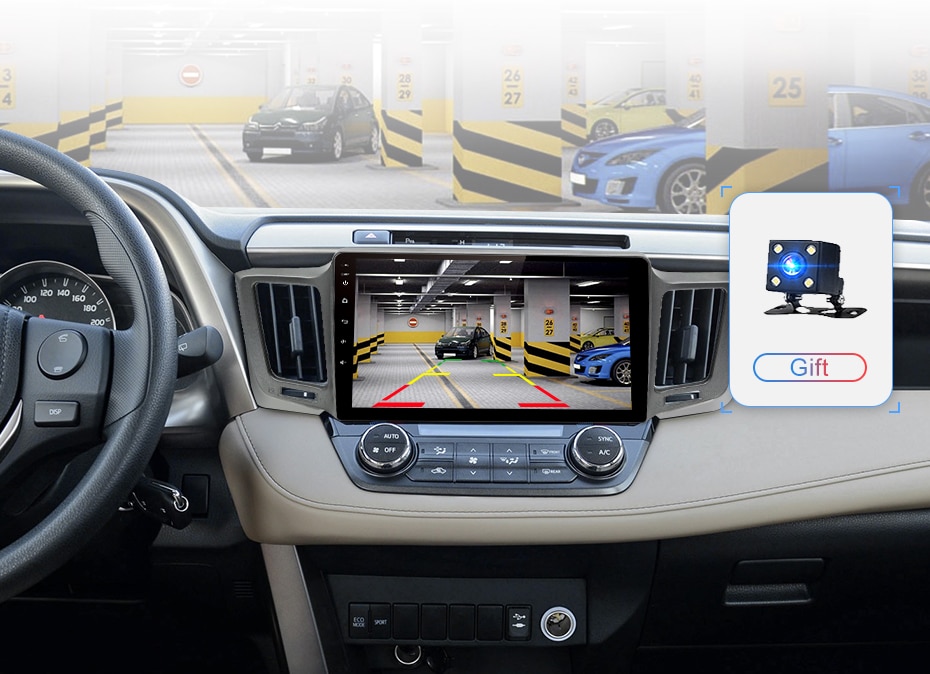 And with the built-in 4*50 W amplification, music sounds clear even at high volumes.
Tailor the sound to your personal preference with the 9-band graphic equalizer. Pop, Rock, Jazz, Classical,
Flat, User, Voice.    Multiple customization option's let you adapt the audio experience to your liking.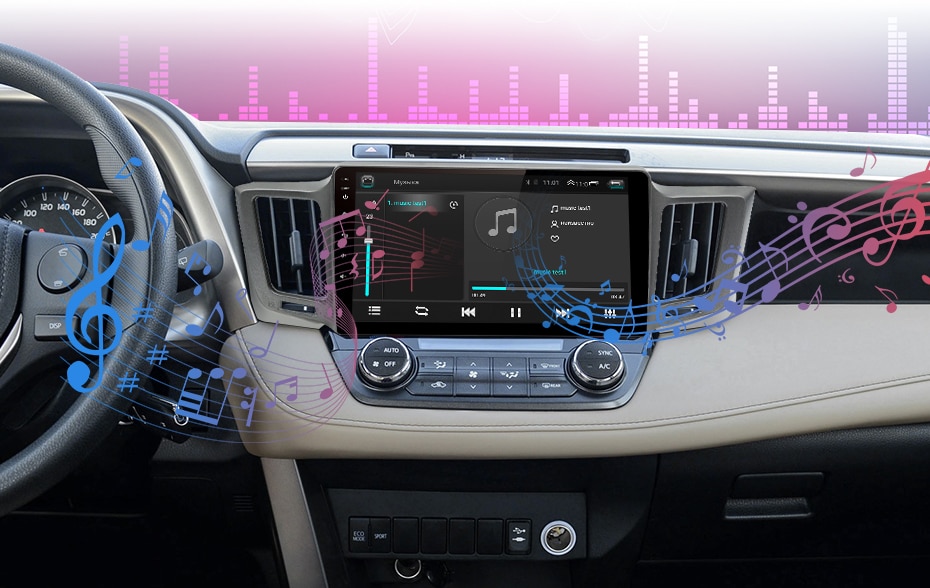 OBD2 – A Window for you to Diagnose your Car Status
With OBD2 function available on this unit, you can retrieve realtime data and trouble codes from your vehicle's computer. All the data from your vehicle is presented in an easy to read format.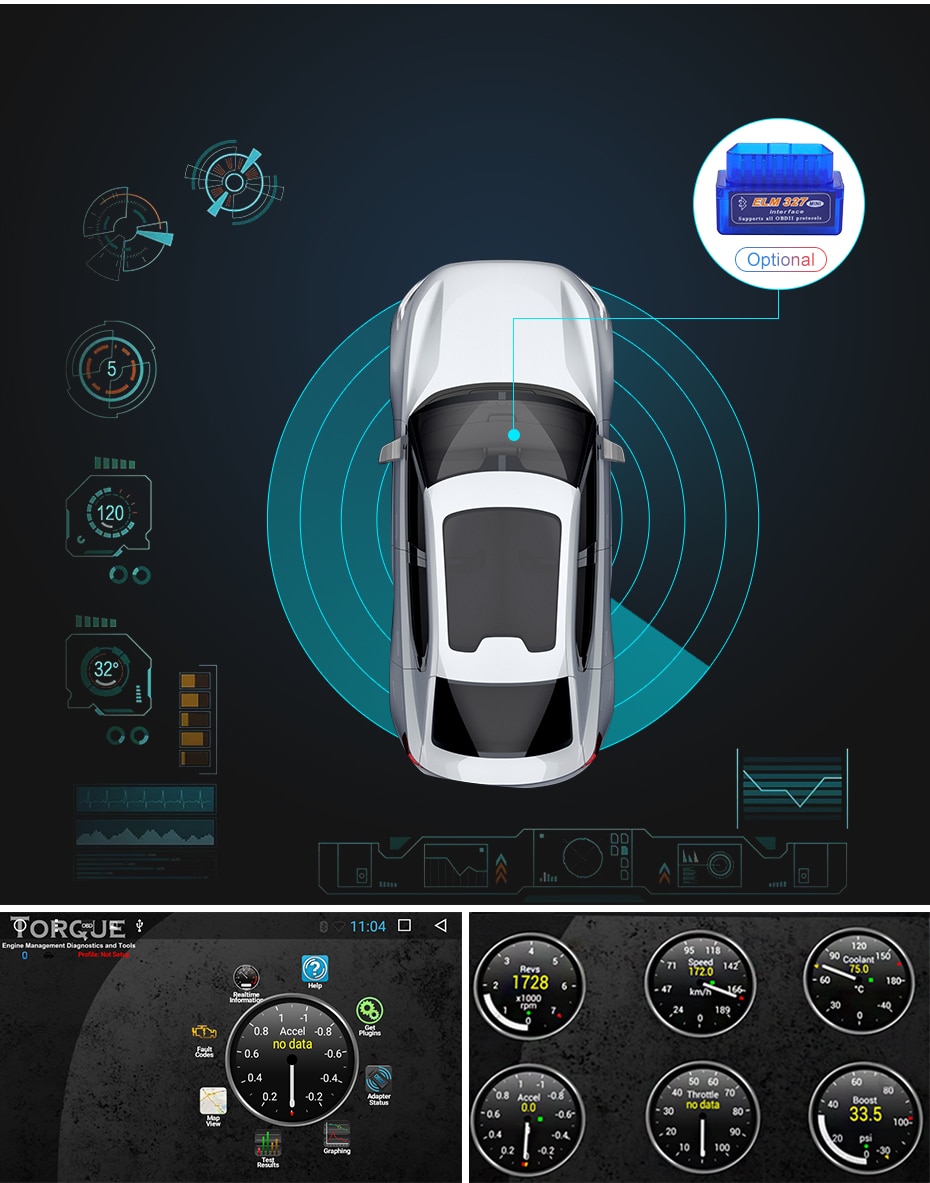 Bluetooth is a technology for wireless transmission of signals with a range of up to 10 m. Bluetooth allows you to listen to music recorded in your phone or MP3-player with Bluetooth, through the car's acoustic system.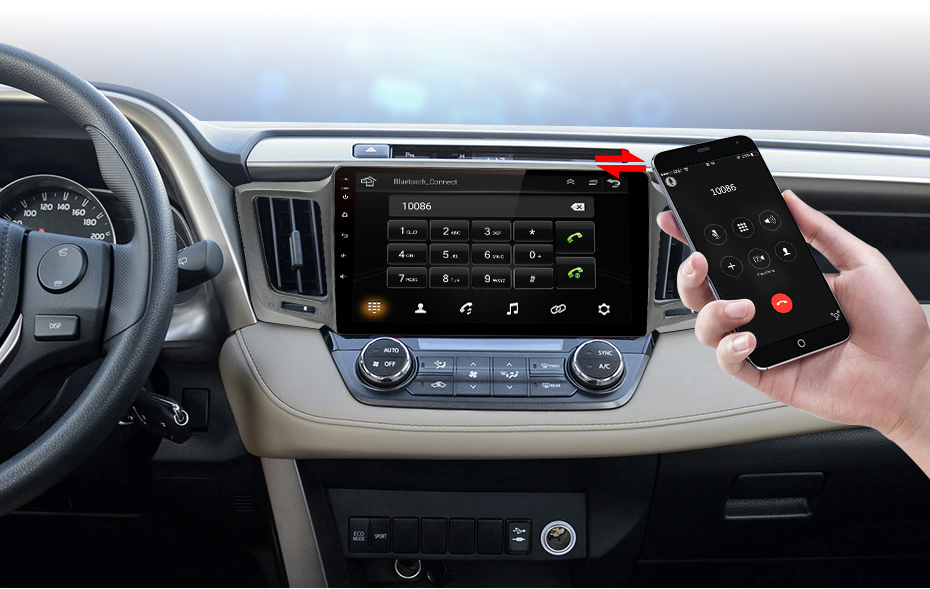 Unlike most car receivers, Junsun takes 10 inch screen instead of 8 inch. The monitor is even bigger, the picture is even clearer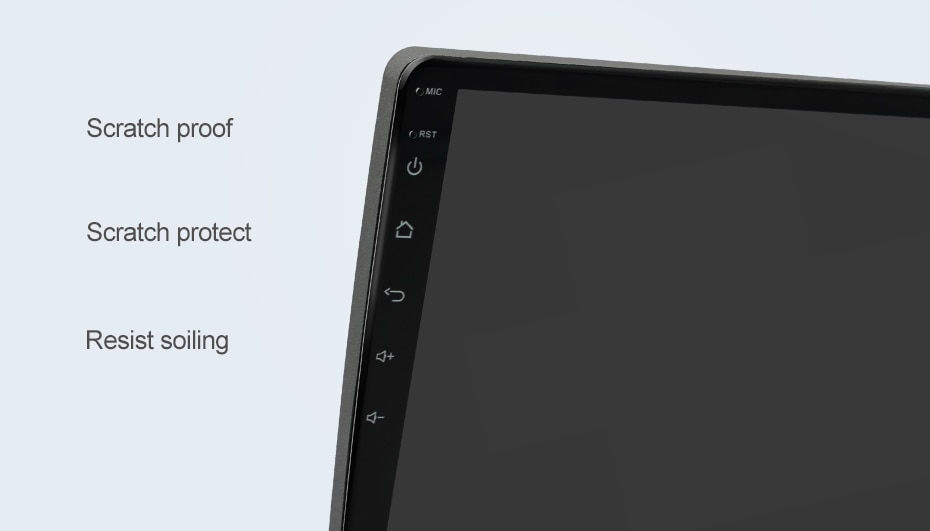 Dvd player's intelligent development history
Luxury unique design perfect, Junsun exclusive design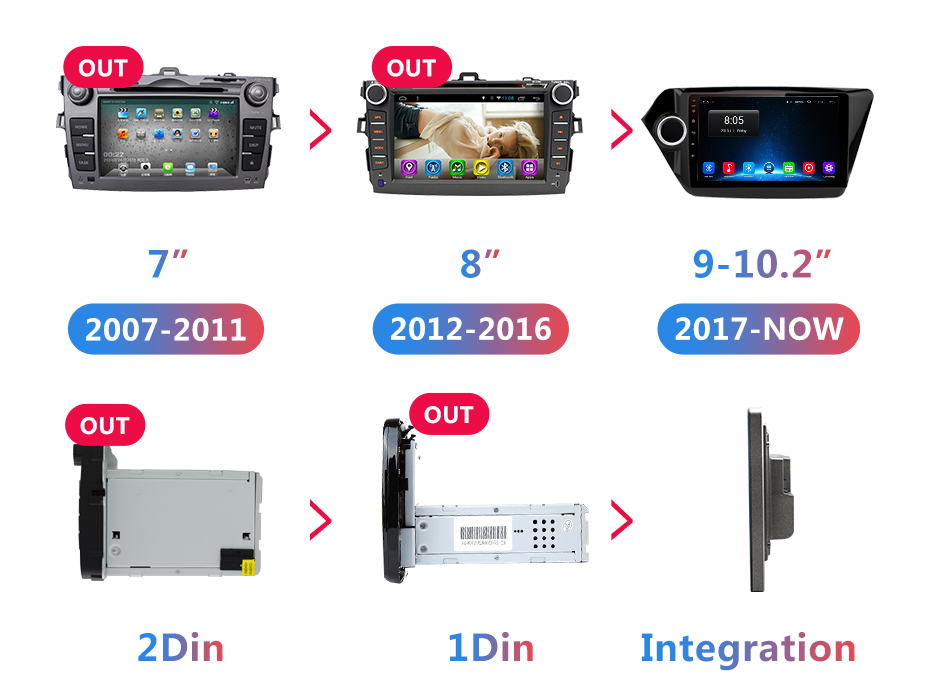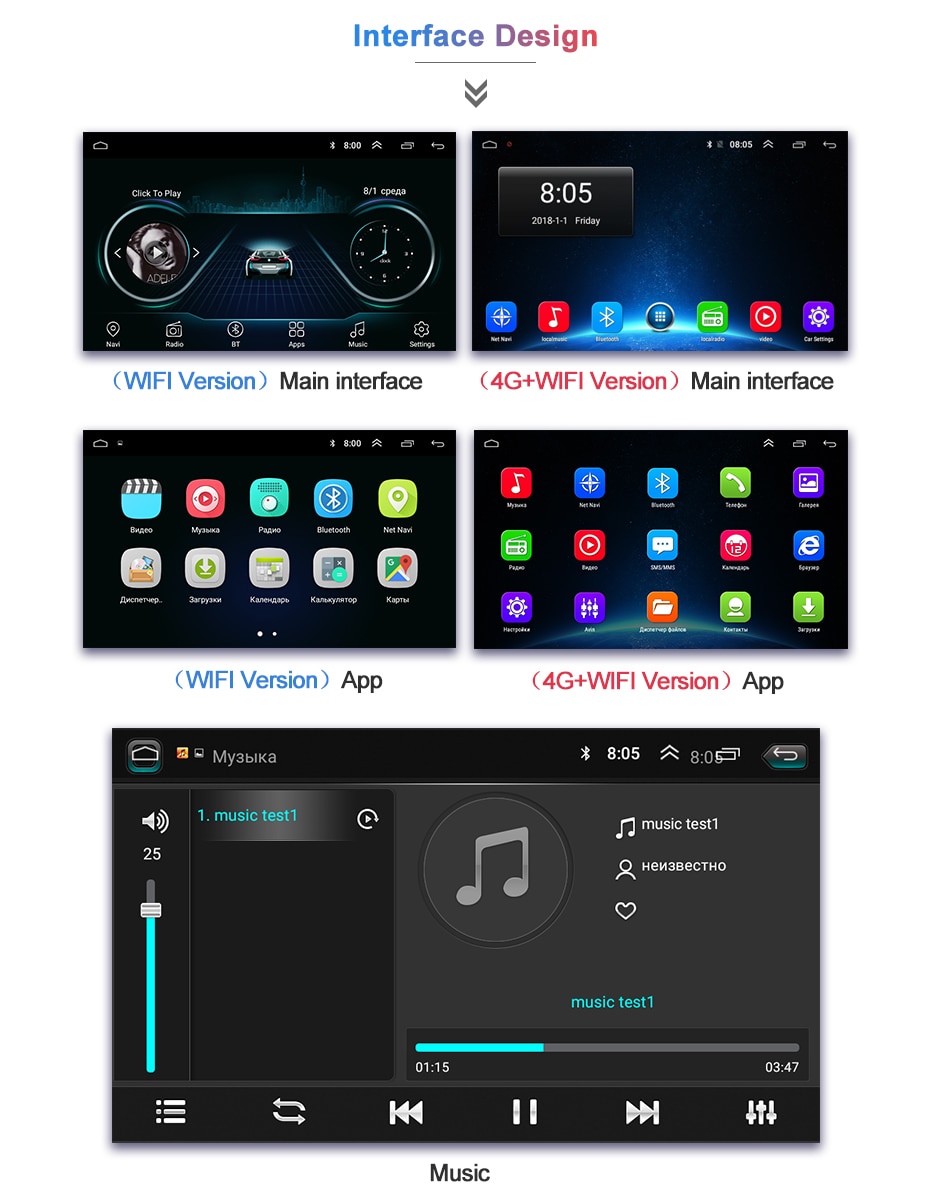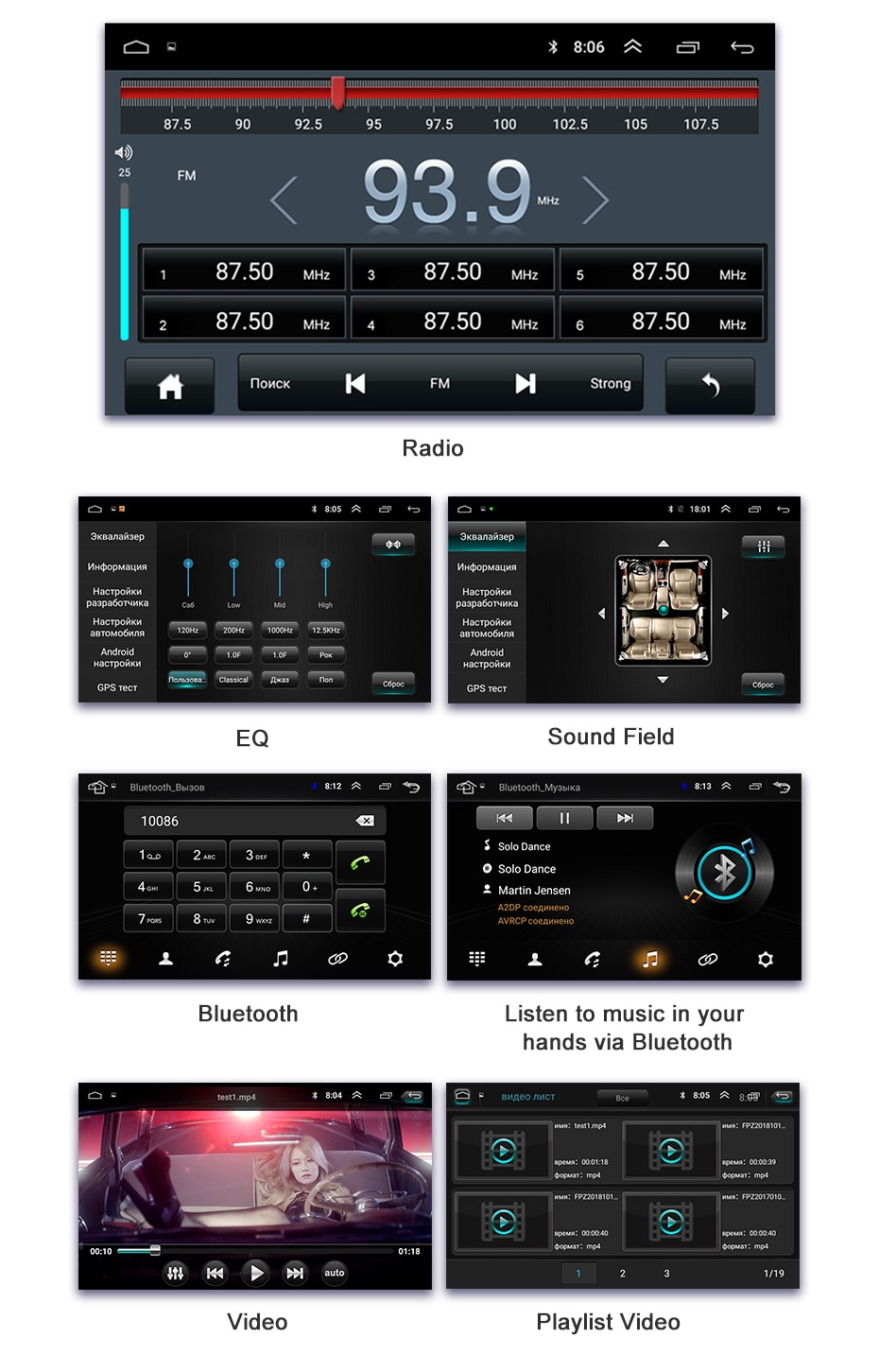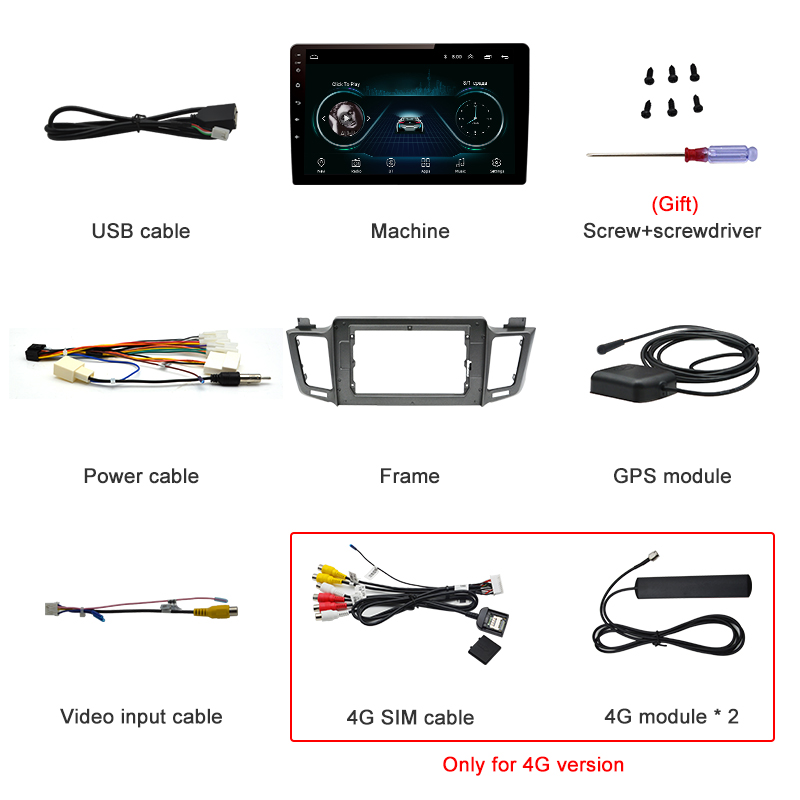 ① What you get;
② Follow this picture to install the frame;
③ Finished;
Specifications

WIFI Version  / 4G Version

screen size

2.5D 10.1 inch

2.5D 10.1 inch
System

Android 8.1

Android 6.0
Memory

1GB RAM + 16GB ROM

2GB RAM + 32GB ROM
wireless network

WIFI

4G network + WIFI
CPU

MT8227L Quad core ARM®1.3~1.5GHz Cortex-A7

MT3561 Quad core ARM®1.3~1.5GHz Cortex-A53
Resolution

1024*600

1024*600
Amplifier IC

ST7388

ST7388
 Radio

6851

6851
BT

MT6622N_QFN40

MT6622N_QFN40
map

Yandex

Any navigation application can be downloaded from GOOGLE PLAY

Yandex

Any navigation application can be downloaded from GOOGLE PLAY

photo file formats

JPEG, GIF, PNG, BMP

JPEG, GIF, PNG, BMP
Support audio formats

MP3, MP2, ACC, OGG, RA, WAV, FLAC, APE, FLAC and others.

MP3, MP2, ACC, OGG, RA, WAV, FLAC, APE, FLAC and others.
Support for video formats

H.264 / MPEG-4, RMVB, AVI, WMV, 3GP, MP4, MOV, MPG, VOB, etc.

H.264 / MPEG-4, RMVB, AVI, WMV, 3GP, MP4, MOV, MPG, VOB, etc.
voice control

support

support
Interfaces

composite video, rear view camera, USB,4G SIM

composite video, rear view camera, USB,4G SIM
Outputs

audio, video composite

audio, video composite