Product Description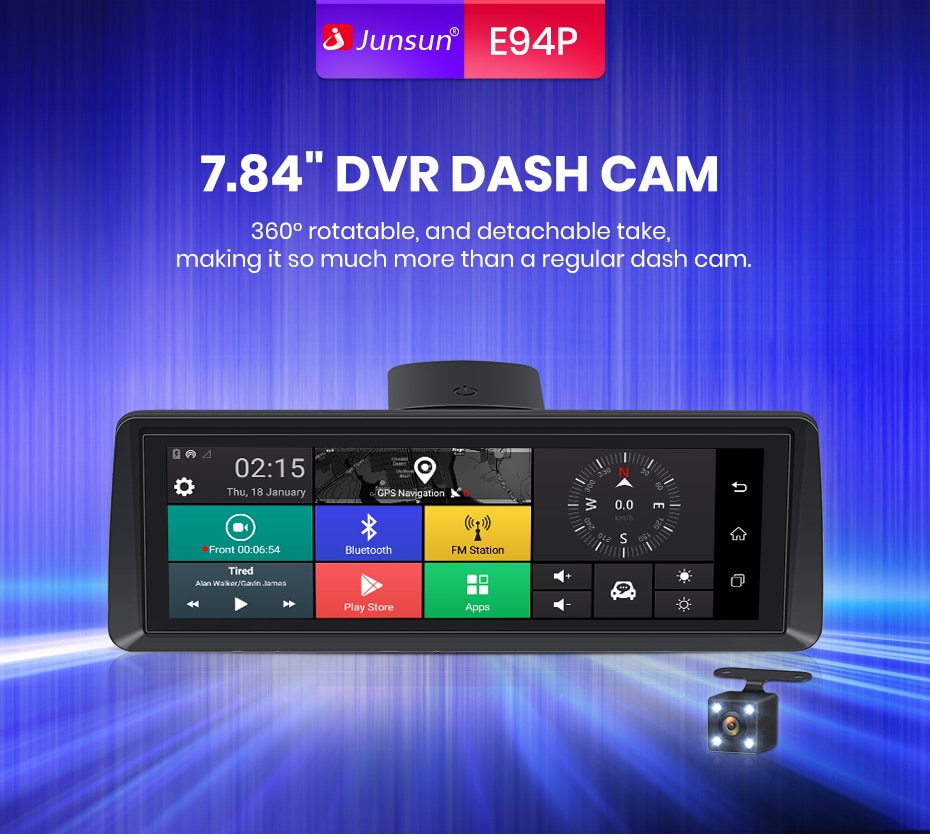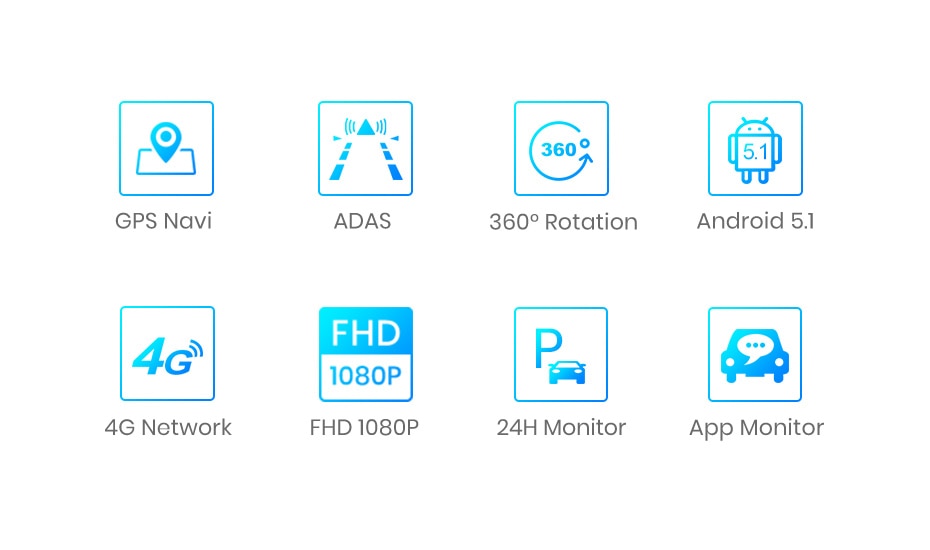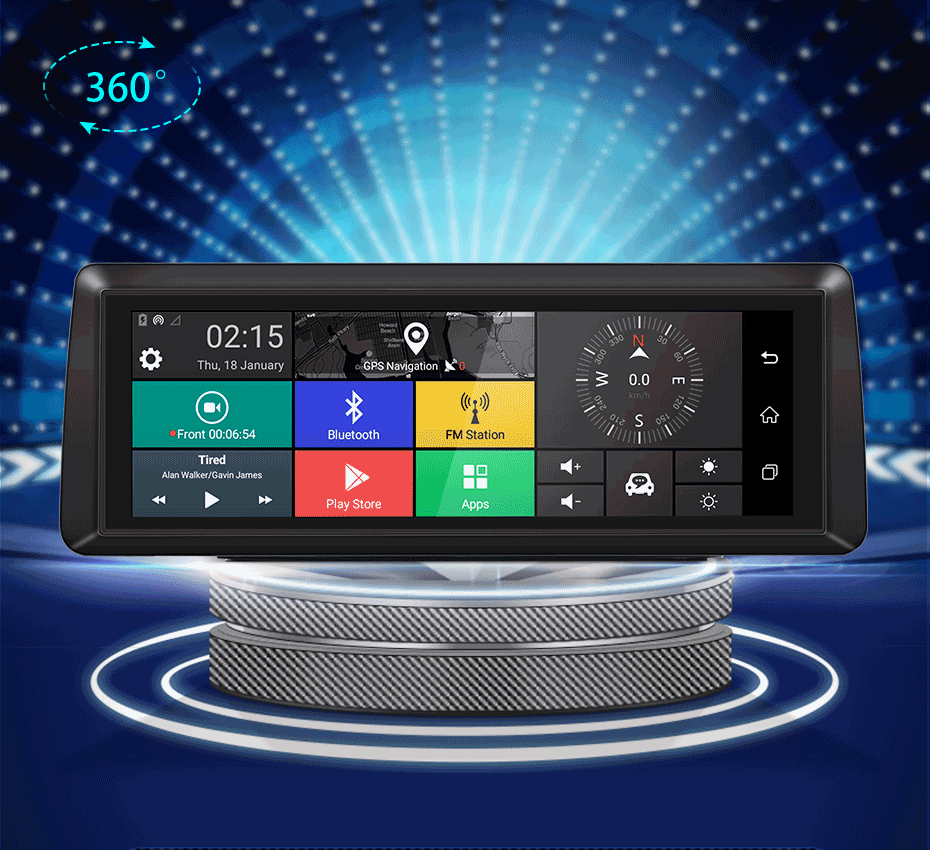 Road Safety Warning Systems ADAS (LDWS/FCWS/FVDW)
Lane Departure Warning System (LDWS)
Drowsy or distracted driving greatly increases the chance of an accident on the road.  The LDWS  will alert the driver when the vehicle goes off lane in a speed over 50 km/h.
Forward Collision Warning System (FCWS)
Accidents can be avoided by maintaining a safe following distance. Road Safety Warning System in the mirror calculates the real-time distance between your vehicle and the vehicle in front of you, while driving above 30 km/h in expressways or under 30 km/h in a busy city, and issues a 3-level early warning to the driver depending on the danger of collision.
Front Vehicle Departure Warning (FVDW)
When your car is stopped at an intersection or in traffic, the intelligent guidance system informs you that the vehicle in front has started to move, preventing a delayed response just in case you stop looking ahead.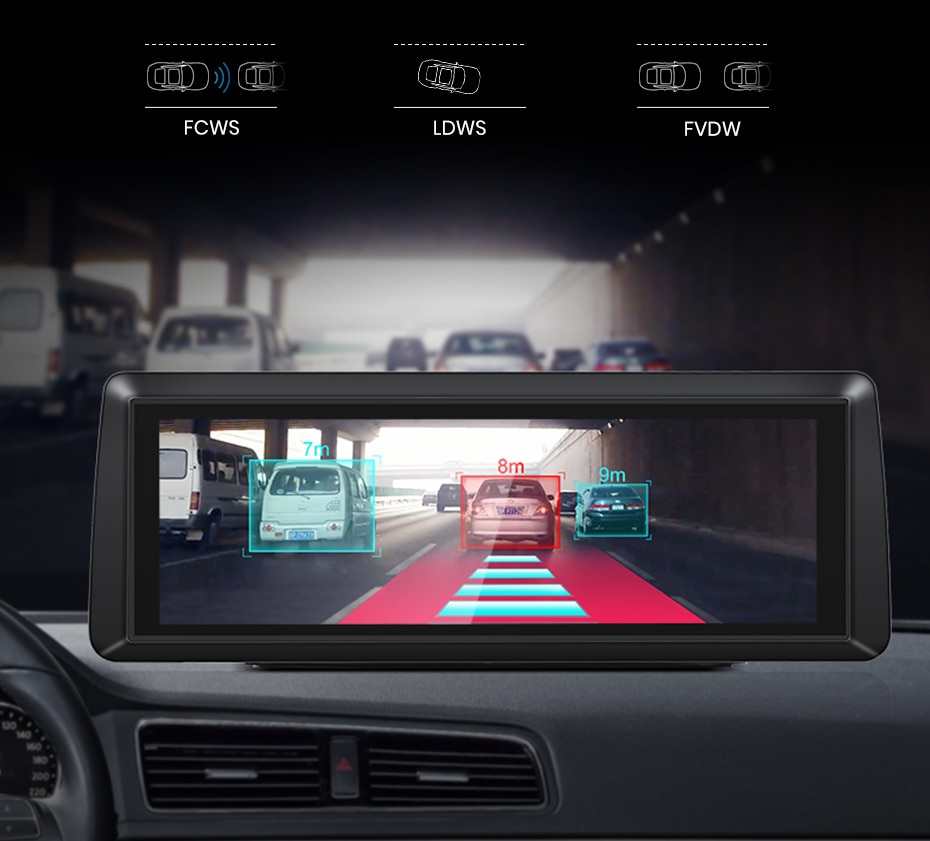 WIFI & 4G internet 
You can download more favorite apps to obtain richer car experience.  Please make sure your local SIM card support below network bands:    2G/GSM:900(B8)/1800(B3);  3G/WCDMA:2100(B1)/900(B8); 4G/LTE:FDD,2100(B1)/1800(B3)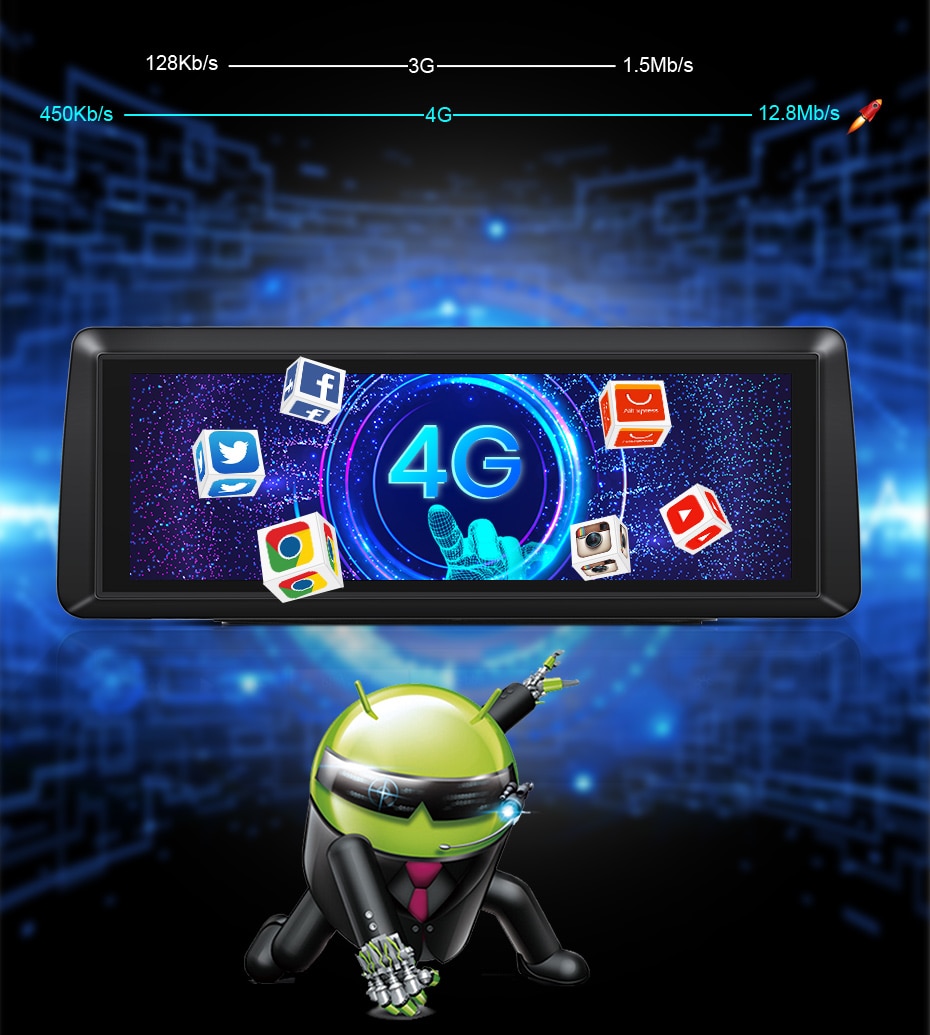 GPS Navigation
The unit has an external GPS antenna for online or offline map navigation. Anytime, anywhere, even in areas where there is no mobile traffic signal,the Android dvr can lead you to your destination. It's compatible with most of navigation apps in google play store.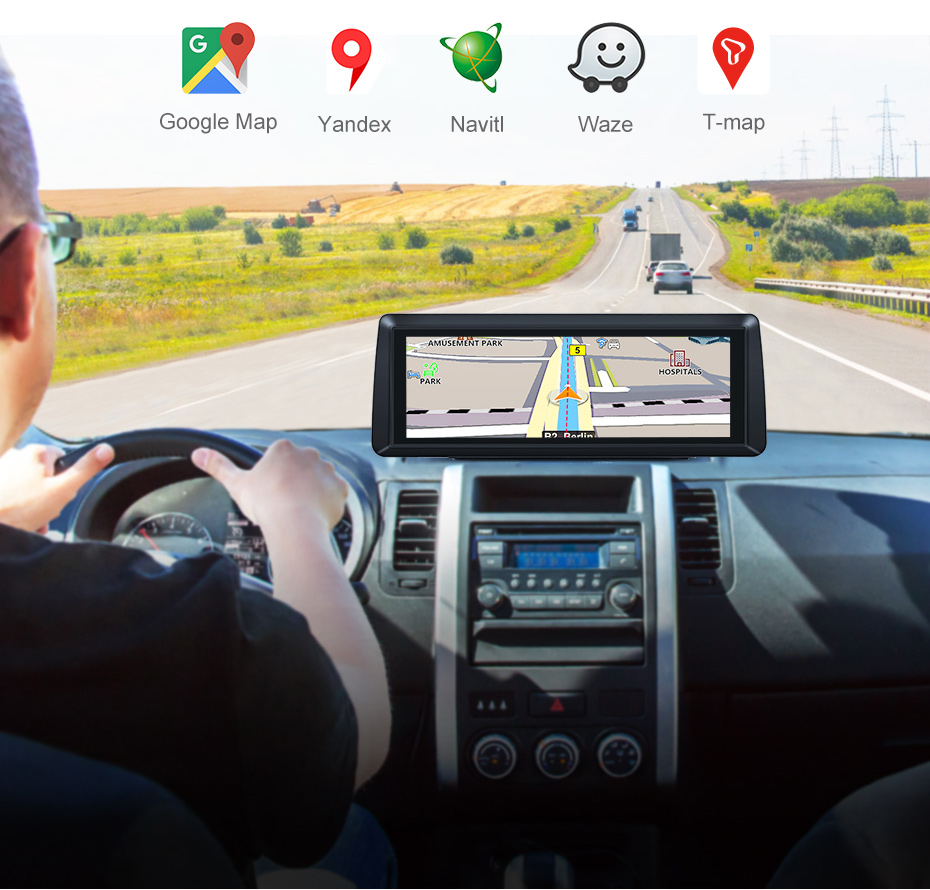 >> Detailed Maps with Free Updates
1, beautiful 3D landmarks, buildings,parks and mountains,help you find your
bearing in unfamiliar areas. Driving with Sygic GPS Navigation is both practical and enjoyable.
2, precise distance to each maneuver will guide you to your destination. If you
miss a turn our smart algorithm will immediately recalculate to get you back on your way.
>> Navigate Complex Interchanges with Ease
Junsun GPS Navigation has lane assist with junction view that displays upcoming junctions and uses brightly colored arrows to indicate your proper lane. and easily navigate complex interchanges.
More Information at a Glance
The device keeps your driving map onscreen at all times and additional information appears alongside. For details, simply ask or touch the screen. As you drive your route, Up Ahead constantly informs you of nearby services, including fuel stations, hospitals .
>> About Installing maps
Support Europe / North America / South America / Southeast Asia / Middle East map (We will install map according to your address, such as: the United Kingdom, we will install the map of Europe)
Note: About the map, if you want to update the map, please contact us, we will upload it
to the "Drop box", please do not download in other places, otherwise it will damage the original map.
Update map time: once a year .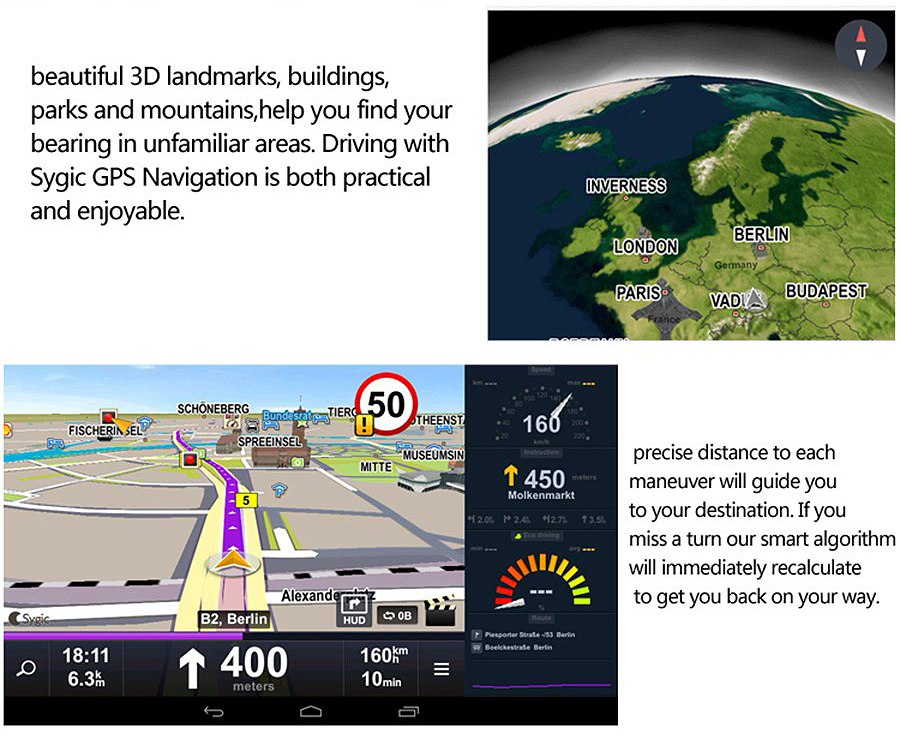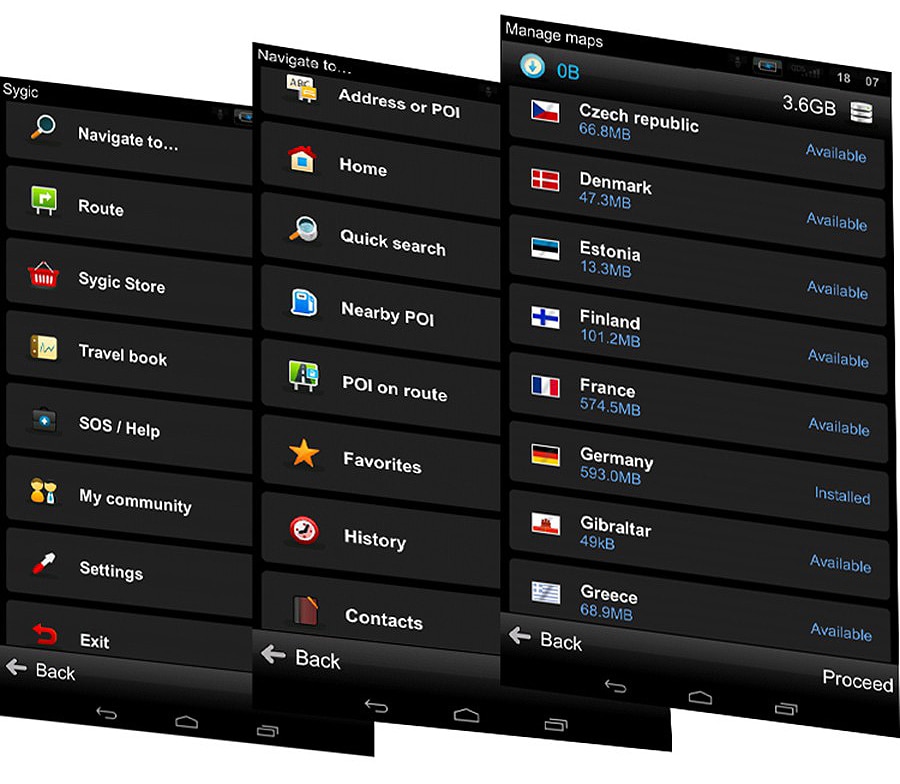 Dual Camera Viewing
Built-in dual camera that saves video from both cameras. The front cam dashboard mount features 1080p. The compact exterior mount rear view bumper cam features 720p. Also has the ability to snap pictures and record video.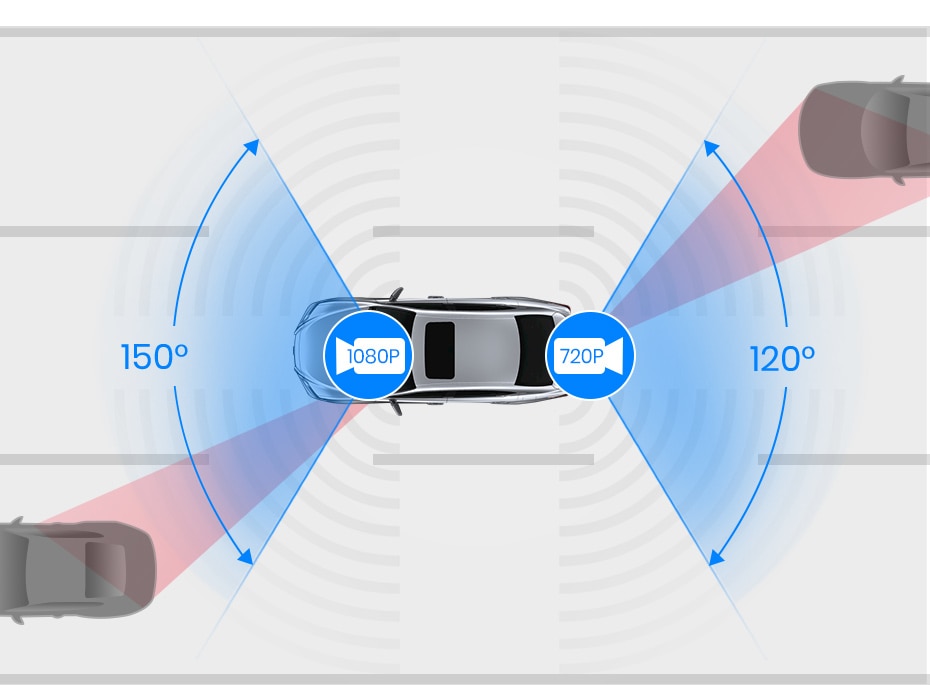 Remote Monitor & GPS logger tracking 
Track the location of your car, remotely capture what happen to your car from anywhere in the world. View images and watch video clips of your car with App on your smart phone once you are connected to the internet.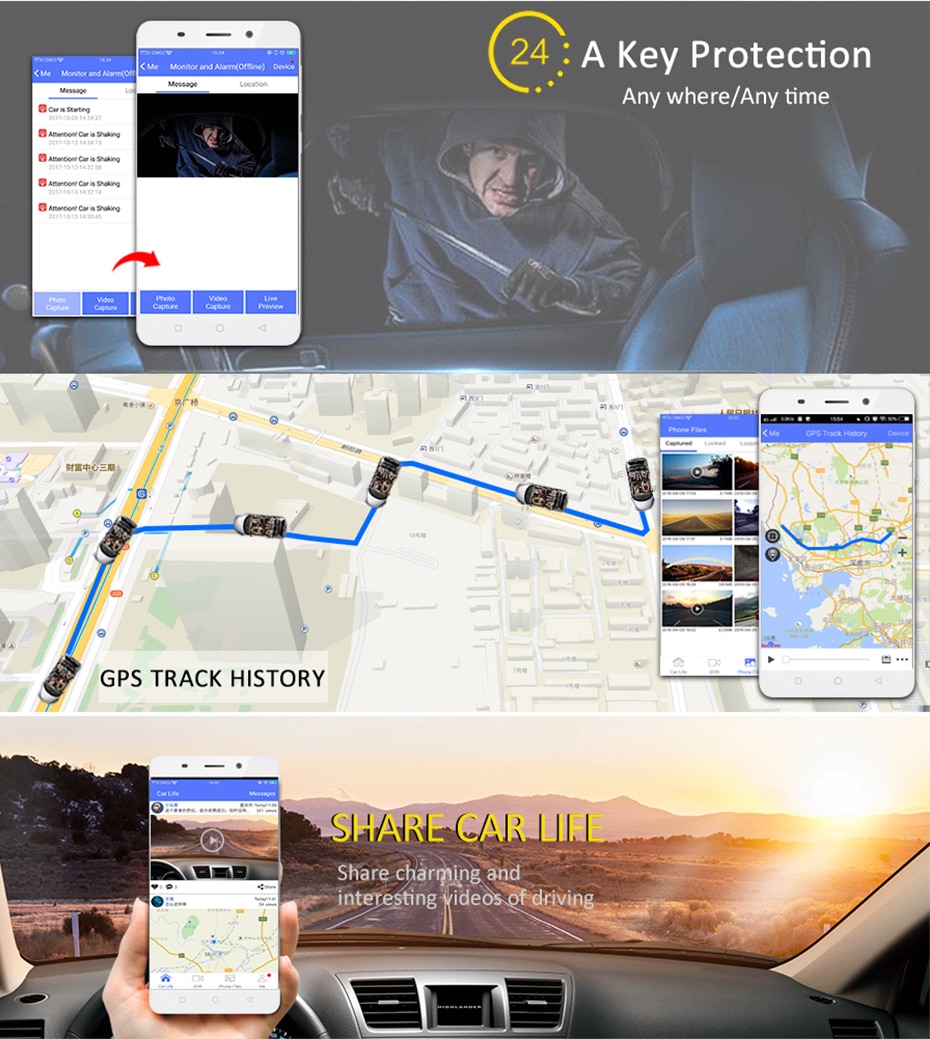 >> Monitor and Alarm 
720P photo and 10s video will be shortly (1-5s) send to your phone if a car collision happened, and it will send warning that "Car is shaking" to remiand you, 24 hours to protect your car;
>>GPS Track History
Car driving path will be recorded and real-time payback on car assist APP.
>>One Key Share Car Life
Share your trip logger or interesting videos with friends. Read pictures and videos from other friends.
To use this function please follow the tips:
1.When use this function first time , please connect the dvr's wifi hotspot to make sure smartphone and car dvr under the same network.
2. There is 4G internet , SD card in the mirror;
3. Make sure the phone app and dvr connect success, both dvr and phone app are on line;

Real-time Display Reverse Parking view
The rearview camera powers on automatically when shifting into reverse gear, It has an extremely wide 120-degree viewing angle, which ensures you a more than adequate view of what's behind your car. It eliminates most of the blind spot, this will greatly improve traffic safety.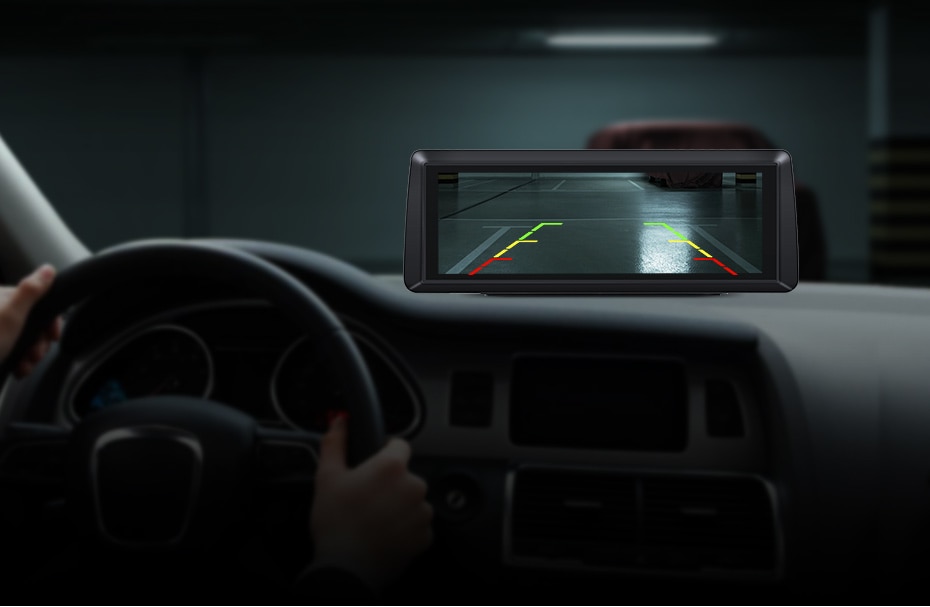 Bluetooth Connection
Take Phone Call Hands Free -Free your both hands by dailing and listening a call on radio by bluetooth connection. Support Bluetooth audio player/Phone Book function, quick search contacts;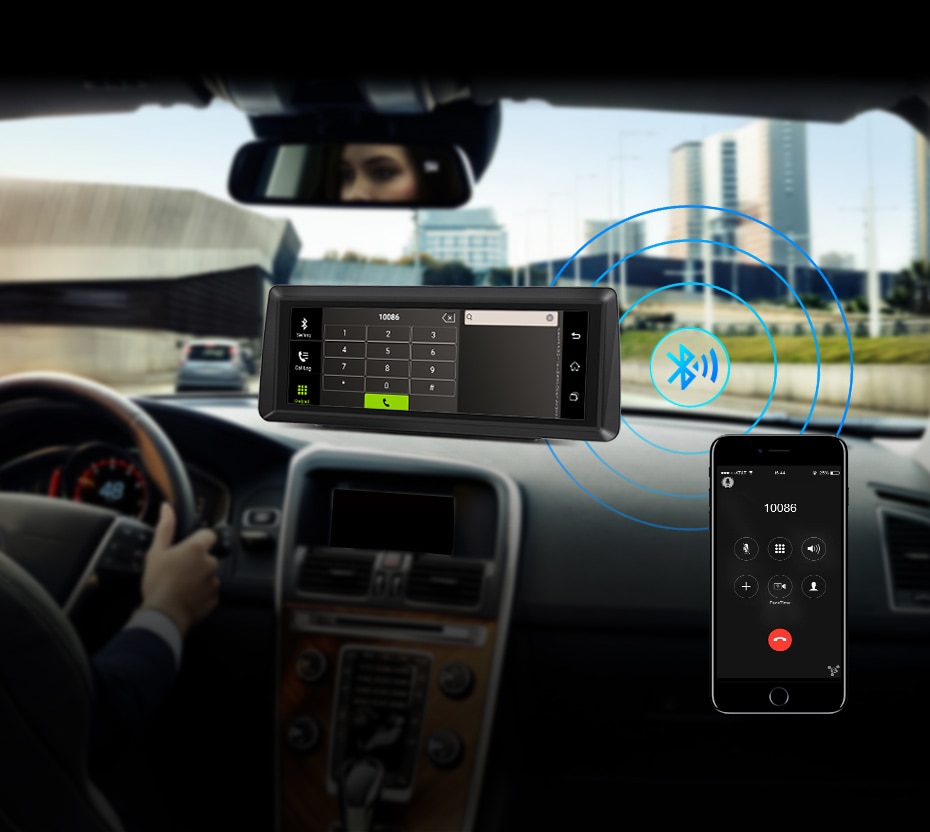 FM Radio Receiver
When set the same frequency with car radio,  the dvr will synchronize the sound to the car's stereo, you can engjoy the music or video's sound clear by FM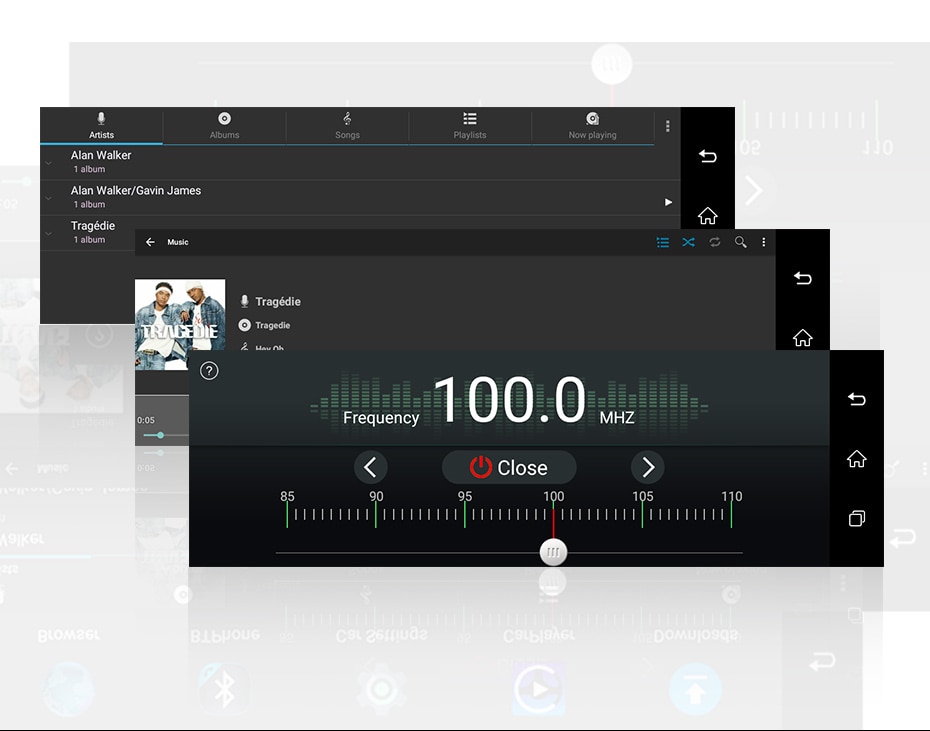 24H Parking monitor
The parking monitor makes sure the dash camera can record and save videos automatically when the car detect collision during parking,meanwhile the video is locked and saved as the important evidence.It can not be overwritten. To use this fuction well, you've to install a hardware kit for enough power when the car engine is turn off. And the locked video files can only be recorded for 30 seconds.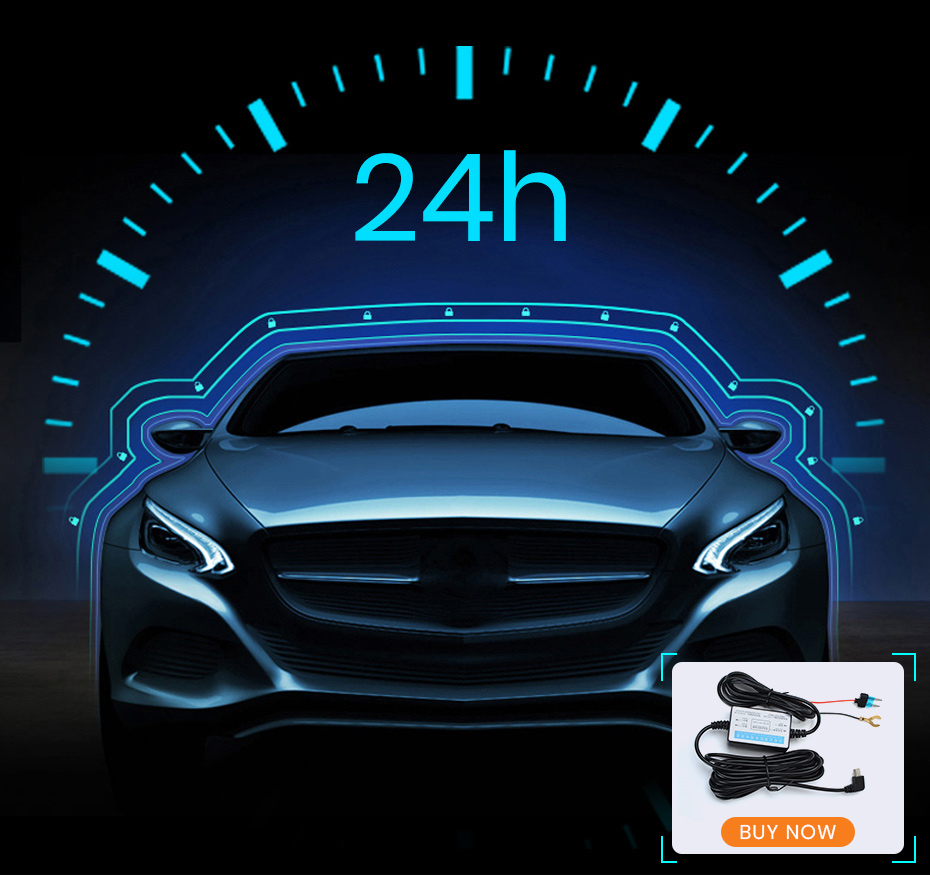 Loop Recording & G-sensor
With Loop Recording, new recordings will automatically overwrite oldest recordings when the memory card is full,
yet locked videos will be safe from being overwritten. When the G-sensor detects a collision,
the current video will be locked, ensuring your most important footage is kept protected.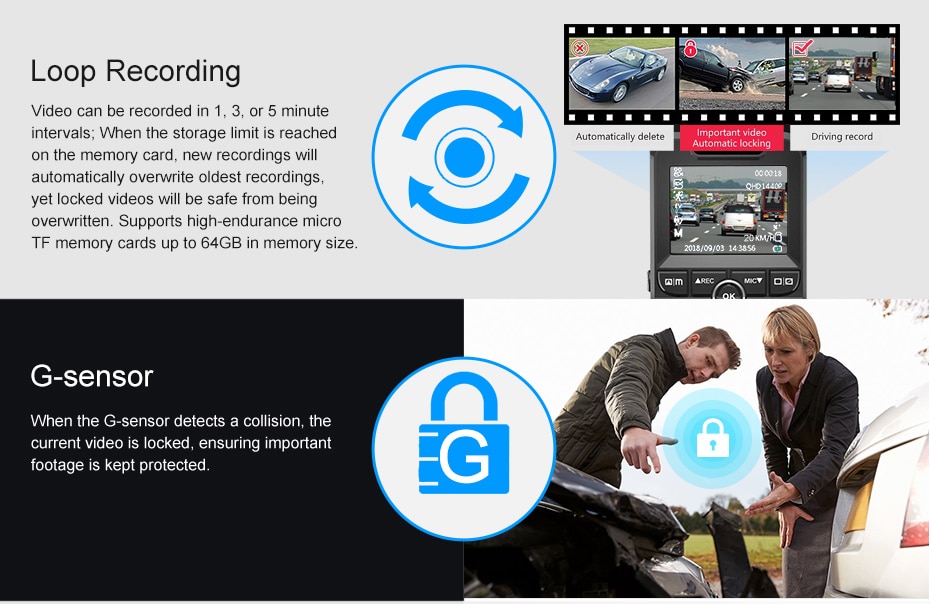 Hassle-free installation
360° rotatable, and detachable to take it away, making it so much more than a regular dash cam.