Product Description
warranty
 About Junsun

Top Ten Brands, worth to trust; 970K + fans, popular among customers;

 High quality

All the products will be tested before shipment, do not worry

 Ship time

After verify payment will ship out within 48H from China warehouse, and 24H ship from local warehouse ; (China working time)

 Return & Repair

Please inform us if receive goods with problem, we accept return for exchange or refund;

 Feature
 4K Resolution

> Distinguish from other 1080p dash cam, our car DVR provides a video resolution high up to 2880X2160p @ 24fps.

 > Cooperate 170 wide angle and F1.8 large aperture, ensure less blind spots, achieve the best image quality;

 > Crystal clear 4K video resolution quality so good that you will notice unlike any other dash cam

 Built-in WiFi

You can control the dvr by connected mobile phone, like recording video,

taking photo, playback preview, parameter settings, etc

 GPS Trackers

With ability to fix the direction, speed and coordinates of the movement to the video recording, and can be view by Google Maps in computer

Strong processor

> Advanced Chip Novatek 96663, which is designed to achieve the best video results in the format of Super HD.

> The front camera image sensor is OV4689,with 170° Wide Angle and F1.8 large aperture, allows you to achieve the best results of shooting video in different conditions and modes of operation.

> 1080P Rear camera (Optional) is combine with Sony 323 sensor, 170° Wide Angle ensure less blind spots, Capture a more pristine picture than ever before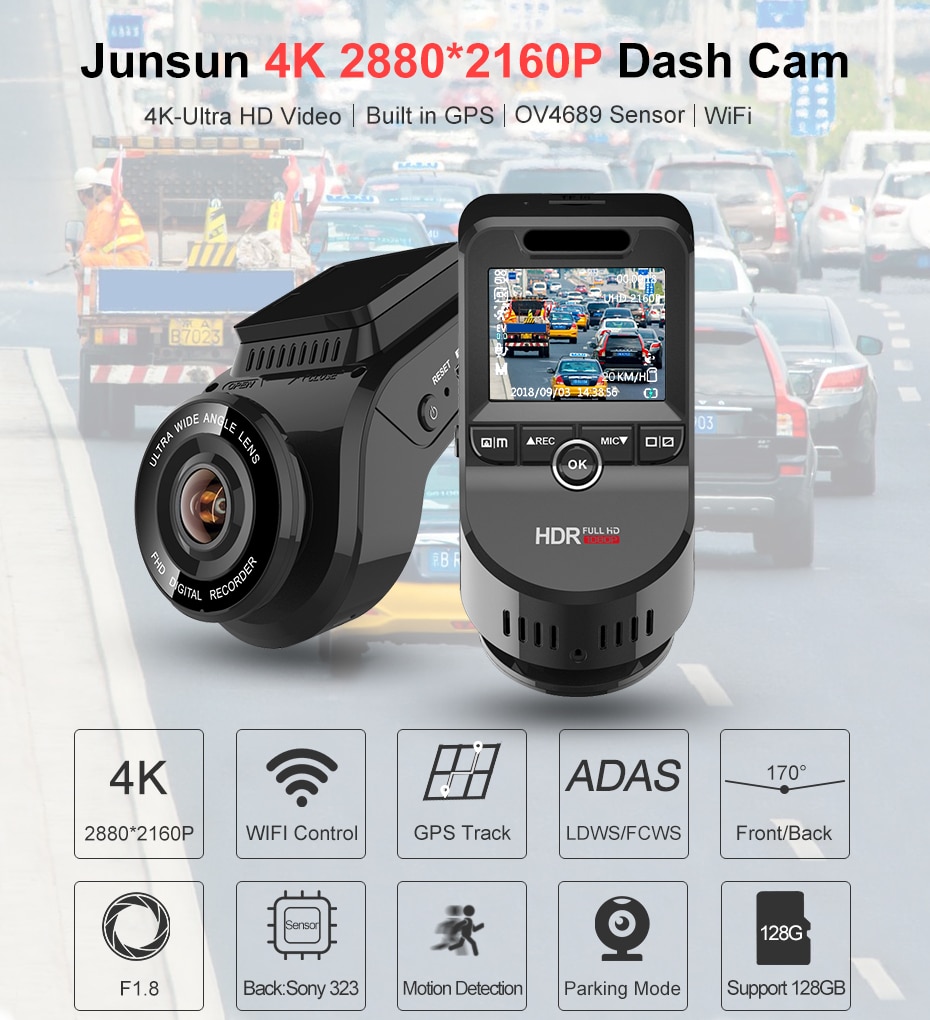 Ultra 2880*2160P HD Resolution
This DVR is a complete front and rear dash camera system that backs you up in any road incident.  Distinguish from
other  1080p  dash cam,  our car DVR provides a video  resolution high up to 2880X2160p @ 24fps and 2560×1440@30fps.
OV4689  and Sony Image Sensors  in front and back cameras capture super-sharp video and perform well for nighttime driving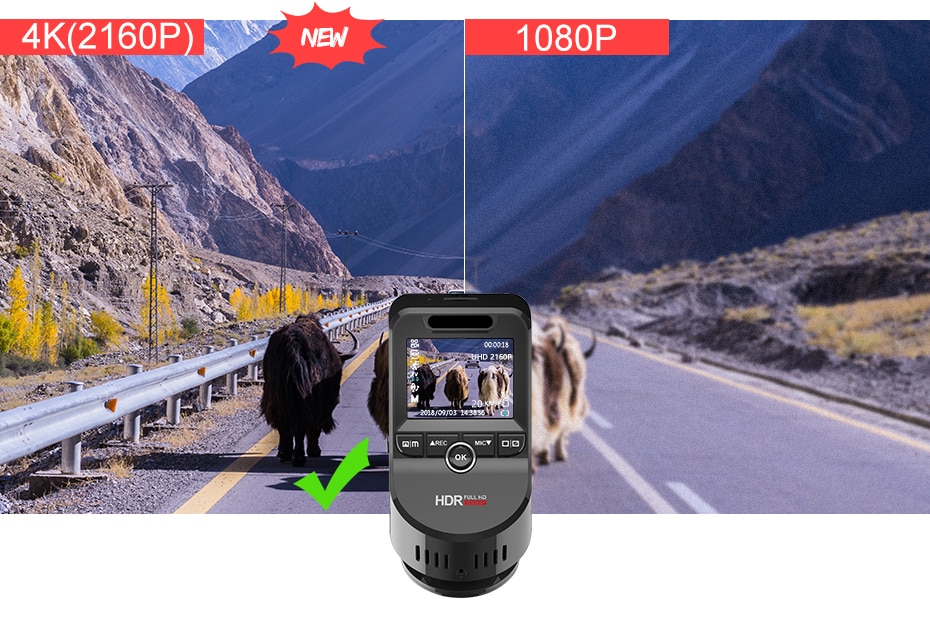 Clear Video Capture
The resolution highest up to clearly captures vivid images with accurate color,
captures the license plates cars as well as road signs during the day and night.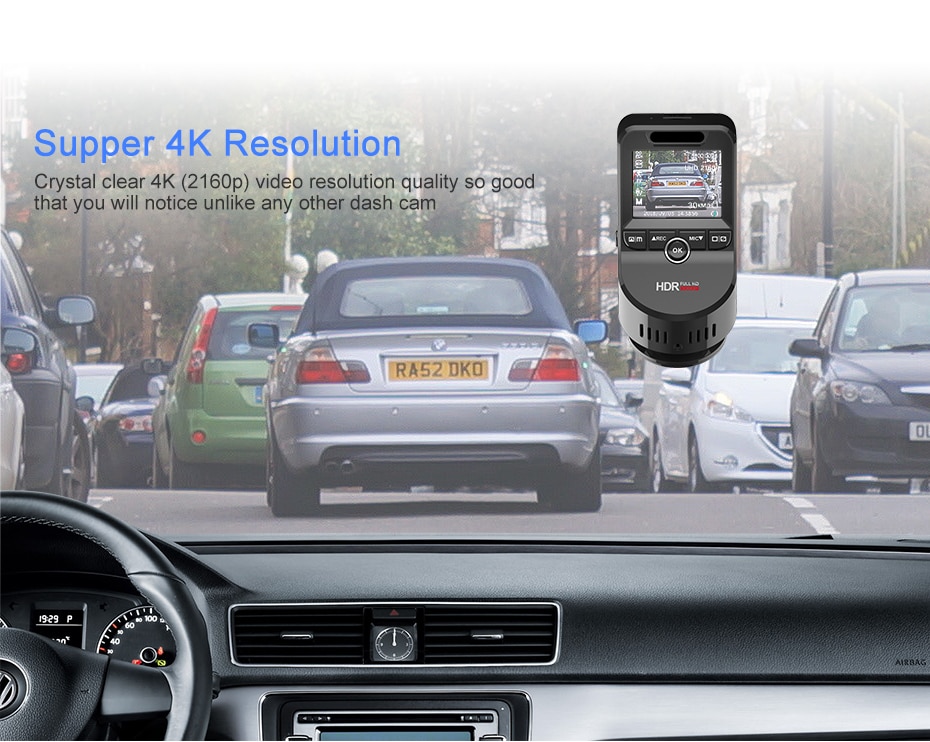 4K Resolution
Amazing video quality with 2160p recordings for your road trip.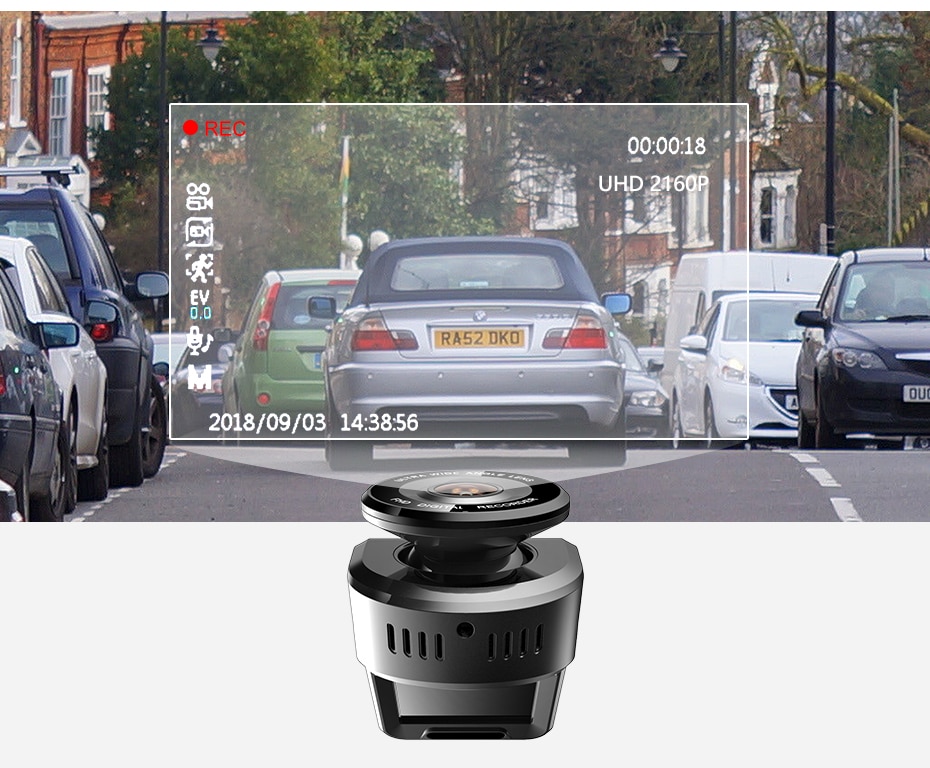 Night Vision – HDR Technology
Unique High Dynamic Range (HDR) video system for superior low light compensation – reacts to extreme
light conditions just like your eye, balancing exposure and light/dark spots, you will always enjoy an optimal night vision.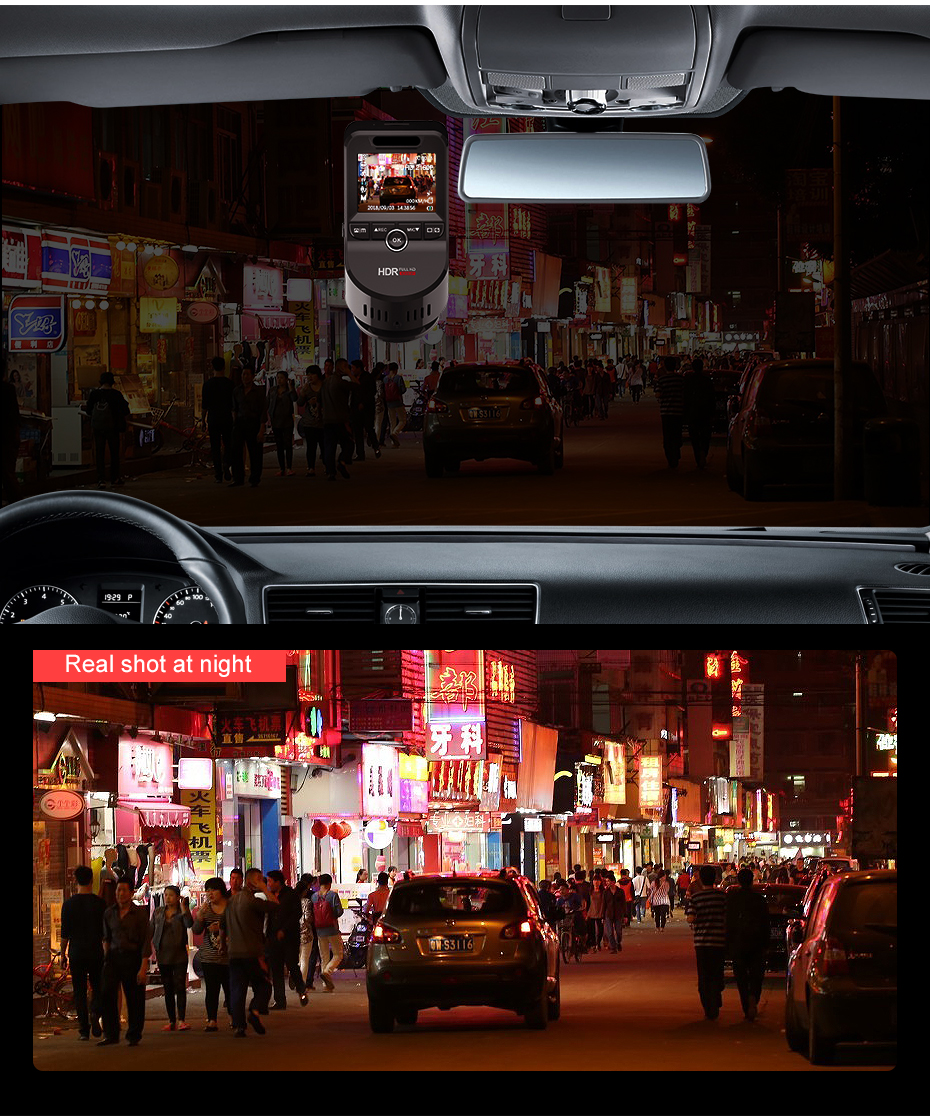 Dual Lens Recording
Both front and rearview camera are 170 degree, the rear camera support 1080P, see more of your surroundings in pristine quality.  With its 170 degree ultra wide angle lens, you can mount the camera nearly anywhere and still capture the entirety of the road.
Warm and important tip: when use rear camera , the front camera will only working 1080P, because 2160p is high resolution, the processor can not run with 2160p and 1080p together;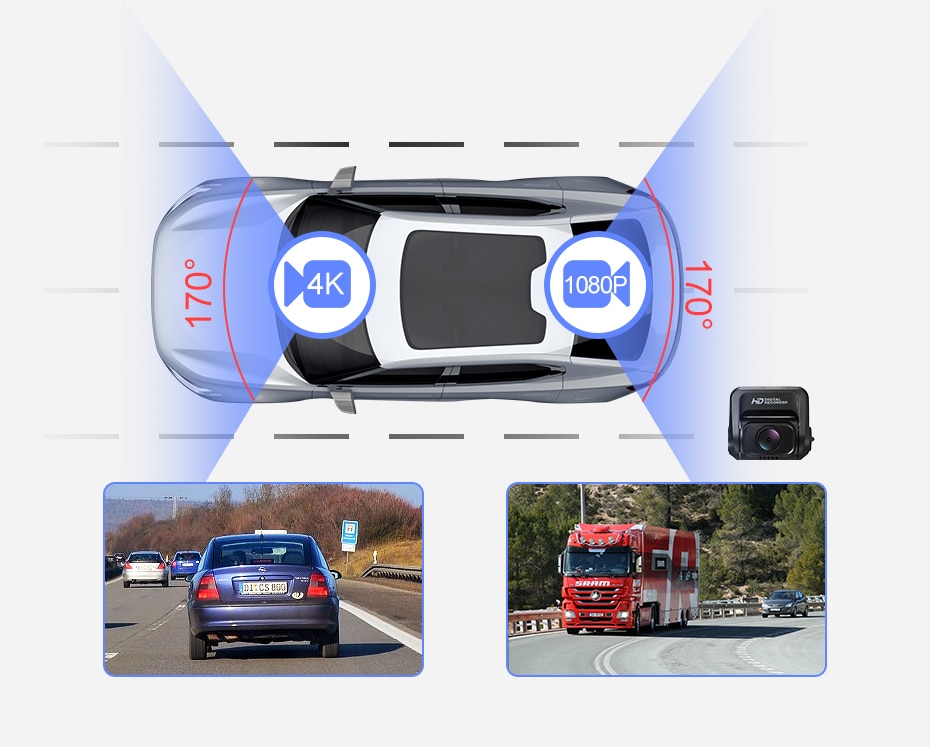 Advanced Processor
Advanced Chip Novatek 96663, which is designed to achieve the best video results in the format of Super HD.
The front camera image sensor is OmniVision OV4689 (1/3 "), this is one of the most up-to-date matrices on the DVR market, perfectly matching with 170° Wide Angle and F1.8 large aperture, allows you to achieve the best results of shooting video in different conditions and modes of operation. Also the 1080P Rear camera is combine with Sony 323 sensor, 170° Wide Angle ensure less blind spots, Capture a more pristine picture than ever before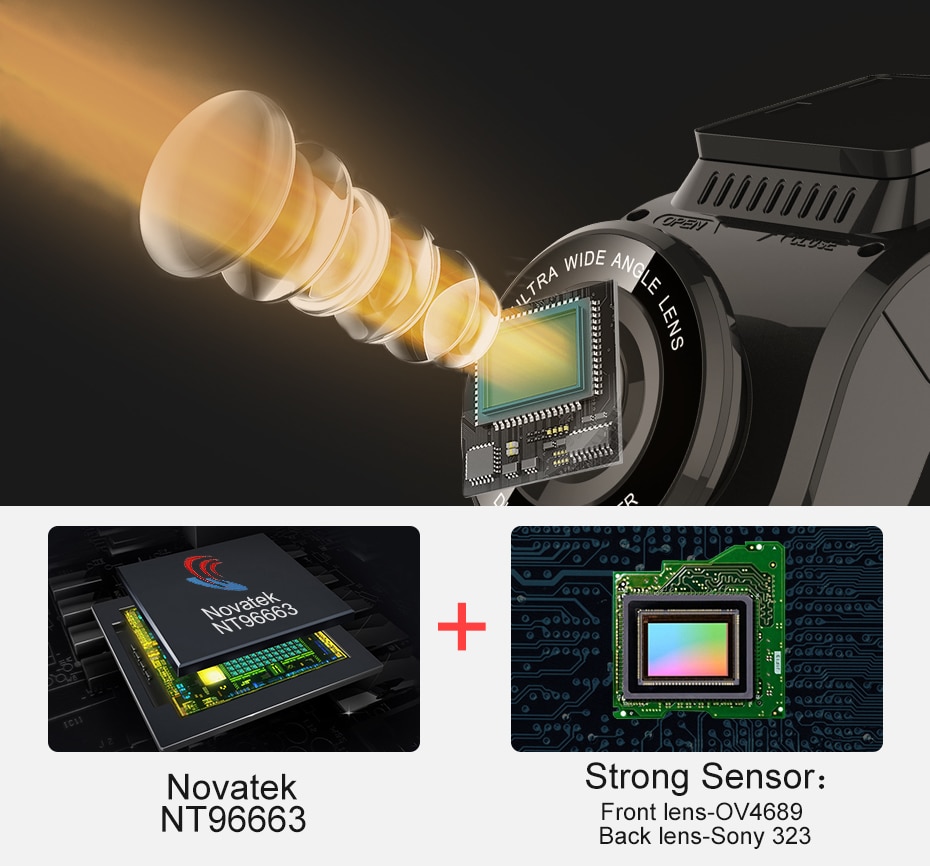 GPS Tracker
GPS function is to record the driving route location. we can see the speed and driving route on the computer by provided player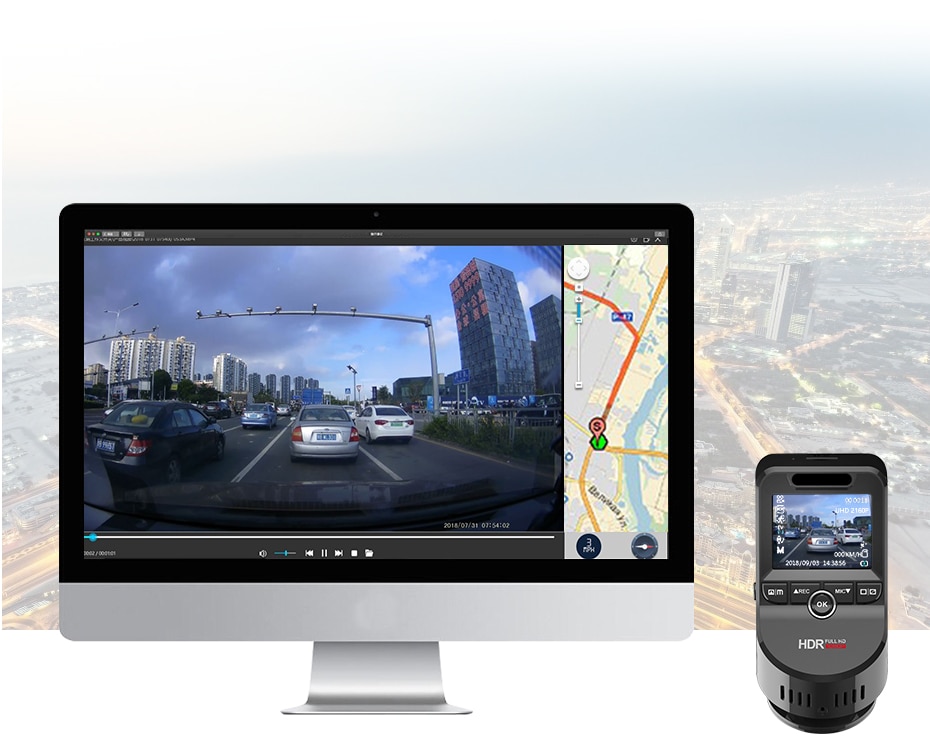 Instant video access with built-in wifi
Download "Roadcam" APP from either Apple App Store or Google Play Store for FREE to view or share your videos instantly via WiFi on your smart phone.  No need the hassle of old school – remove memory card, then plug in to computer, then download  videos, then need video player etc.  You can still do this if you prefer, but the ROVE APP & WiFi makes it convenient.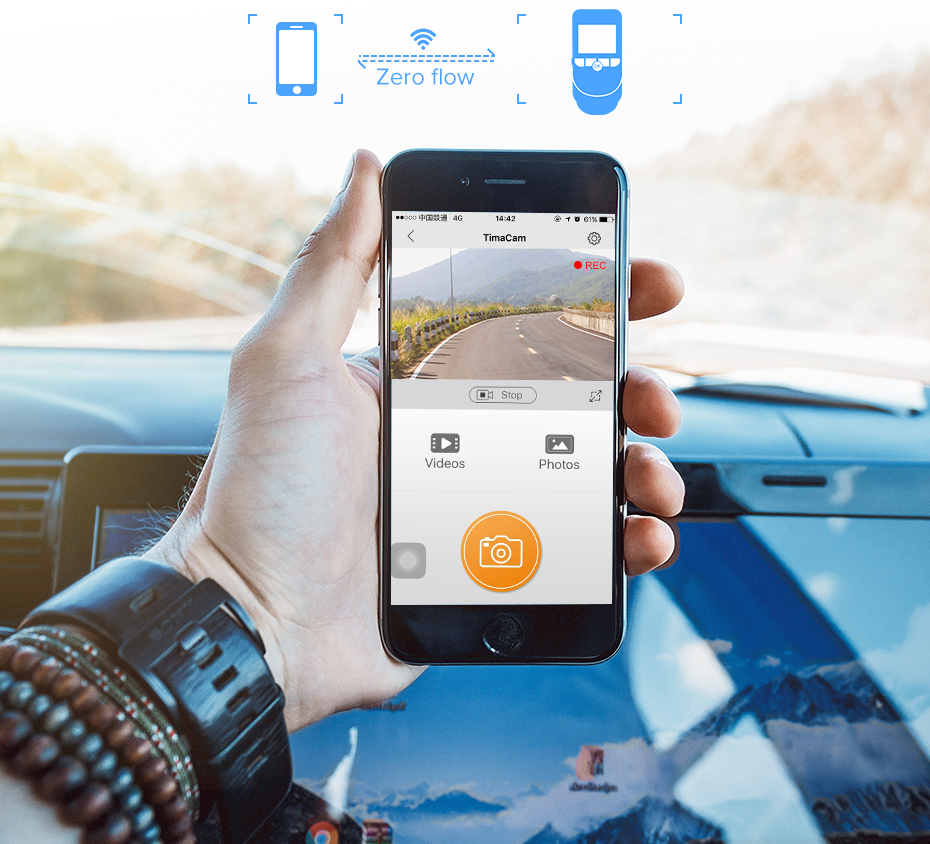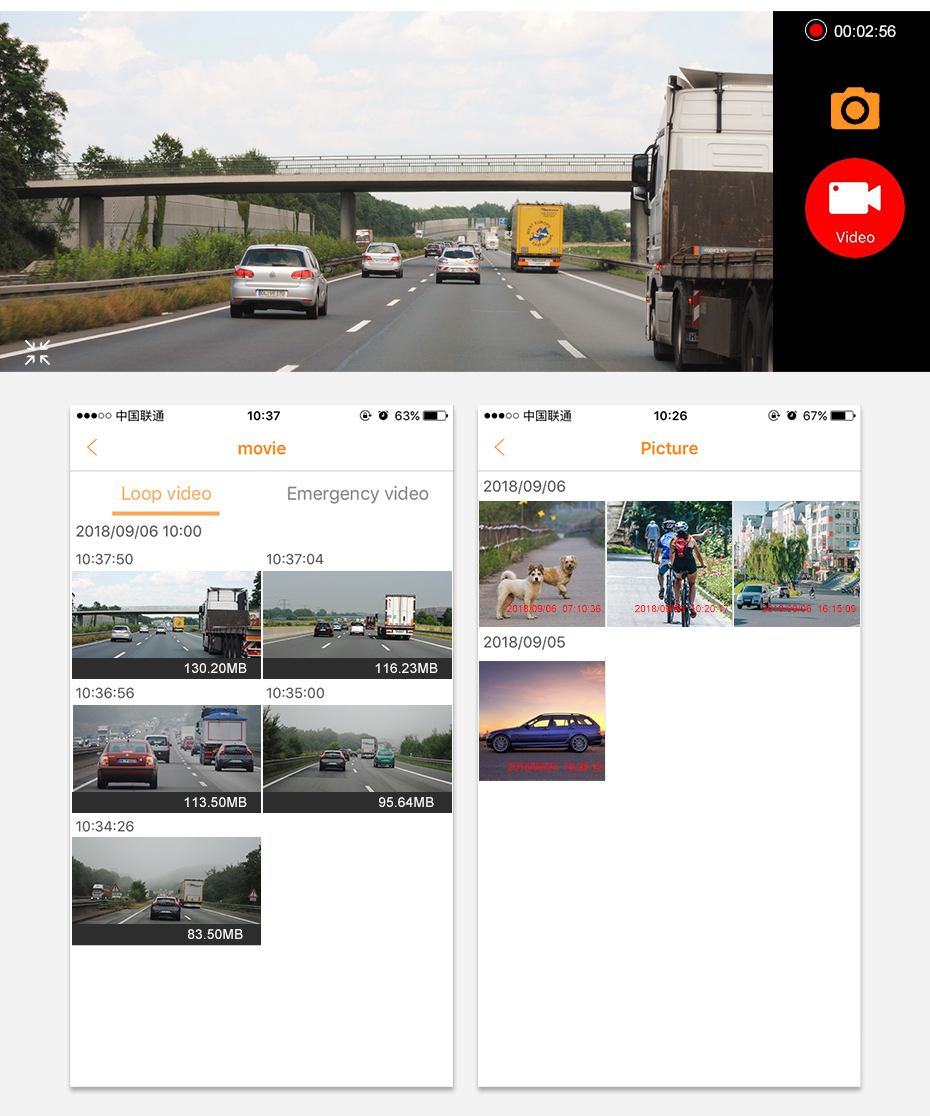 ADAS Plus Make Driving Safer 
Advanced Driving Alarm Systems (LDWS/ FCWS) , it is useful alarm systems to keep your driving safer.
>> Lane Departure Warning System (LDWS)
Drowsy or distracted driving greatly increases the chance of an accident on the road.  The LDWS will alert the driver when the vehicle goes off lane in a speed over 50 km/h.
>> Forward Collision Warning System (FCWS)
Accidents can be avoided by maintaining a safe following distance. Road Safety Warning System calculates the real-time distance between your vehicle and the vehicle in front of you, while driving above 30 km/h in expressways or under 30 km/h in a busy city, and issues a 3-level early warning to the driver depending on the danger of collision.
Warm tip:when use adas, please change the resolutions to 1080p/30fps;