Product Description
 Warranty
 About Junsun

AliExpress Top Ten Brands, worth to trust; 970K + fans, popular among customers;

 High quality

All the products will be tested before shipment, do not worry

 Ship time

After verify payment will ship out within 48H from China warehouse, and 24H ship from local warehouse ; (China working time)

 Return & Repair

Please inform us if receive goods with problem, we accept return for exchange or refund;

 Feature

ADAS   Function

When the device detects the vehicle in front to close, it will alarm to remind motorists to pay attention to road conditions or abnormal vehicle.

 LDWS Function

The device driver unconscious deviate from the original lane when the lane departure alarm is automatically triggered.

 1296p HD record

Record HD Video in 1296P mode. 25mm Wide Angle front camera lens, capture all the action in crystal clear HD video. Video and audio are automatically recorded in an endless loop and saved in memory card. Record traffic incidents, scenic travel, unexpected moments or any social media worthy video.

 Dual recording

This Car DVR has two cameras that allows for simultaneously recording videos from two different angles. Picture in Picture display will let you have clear view from front and back-up camera . When the car in Reversing Gear, this car dvr will automatically switch to the back-up camera image view with parking line.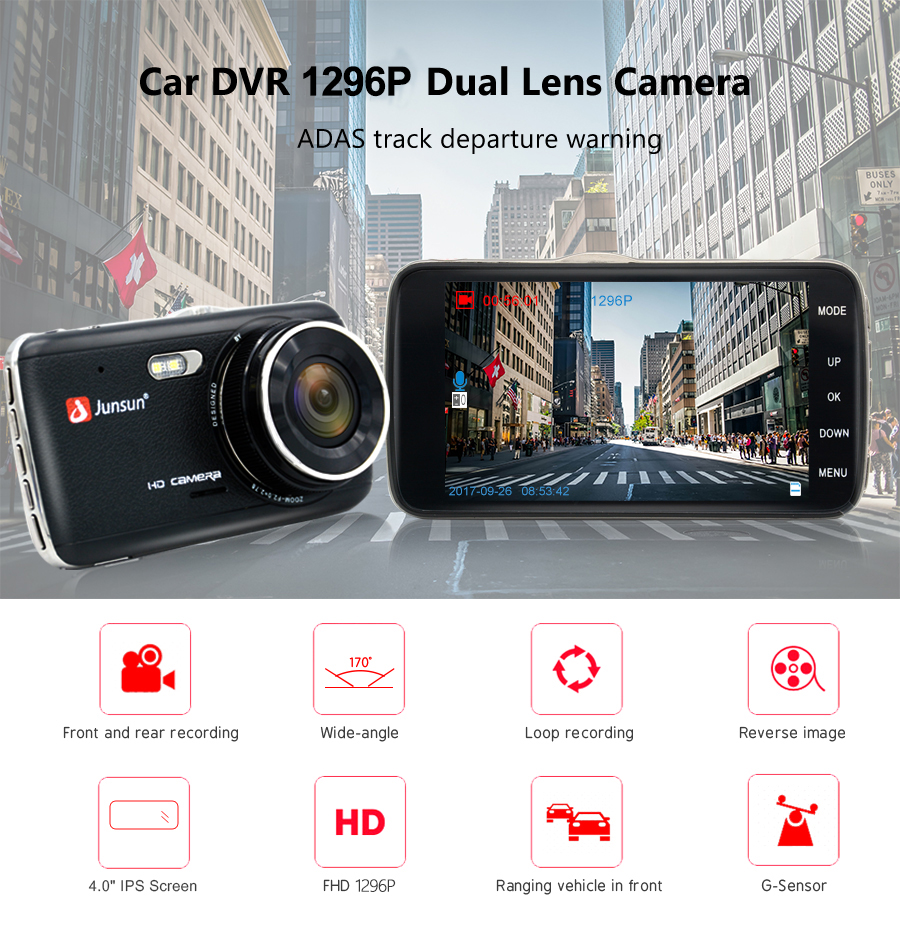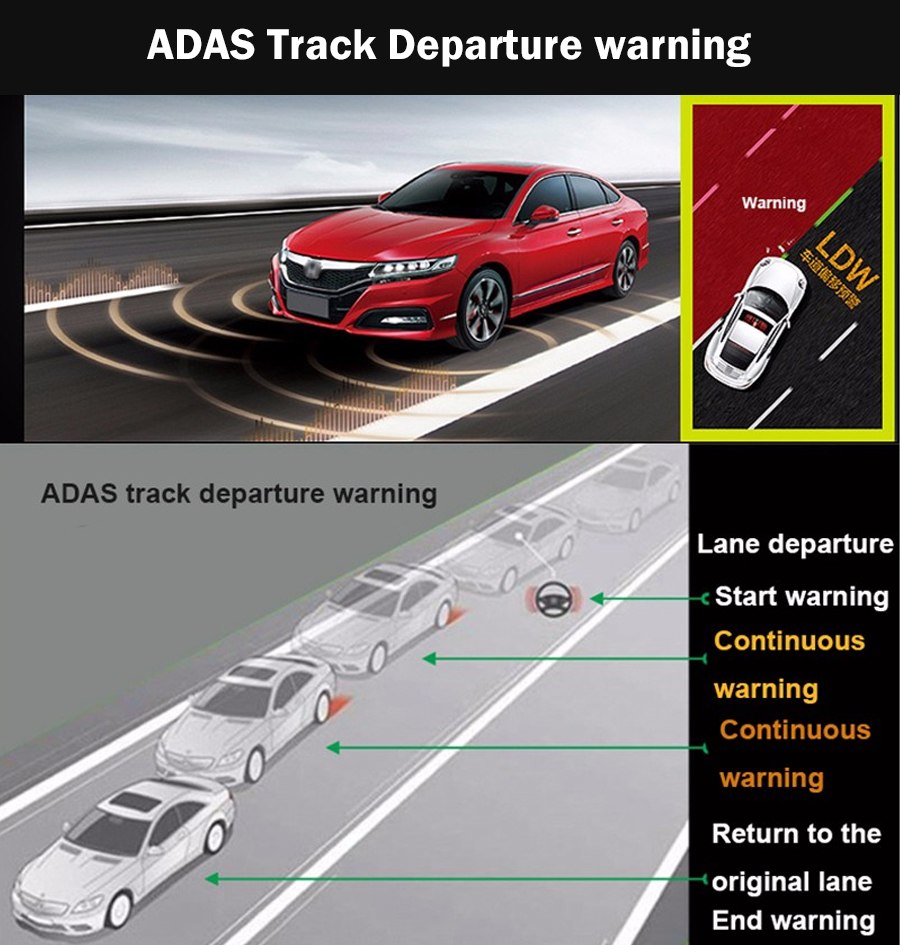 Track shift Warning: When the vehicle is deviated from the original track, the system quickly detect and judge, issued a "English voice prompts" sound, alarm driver.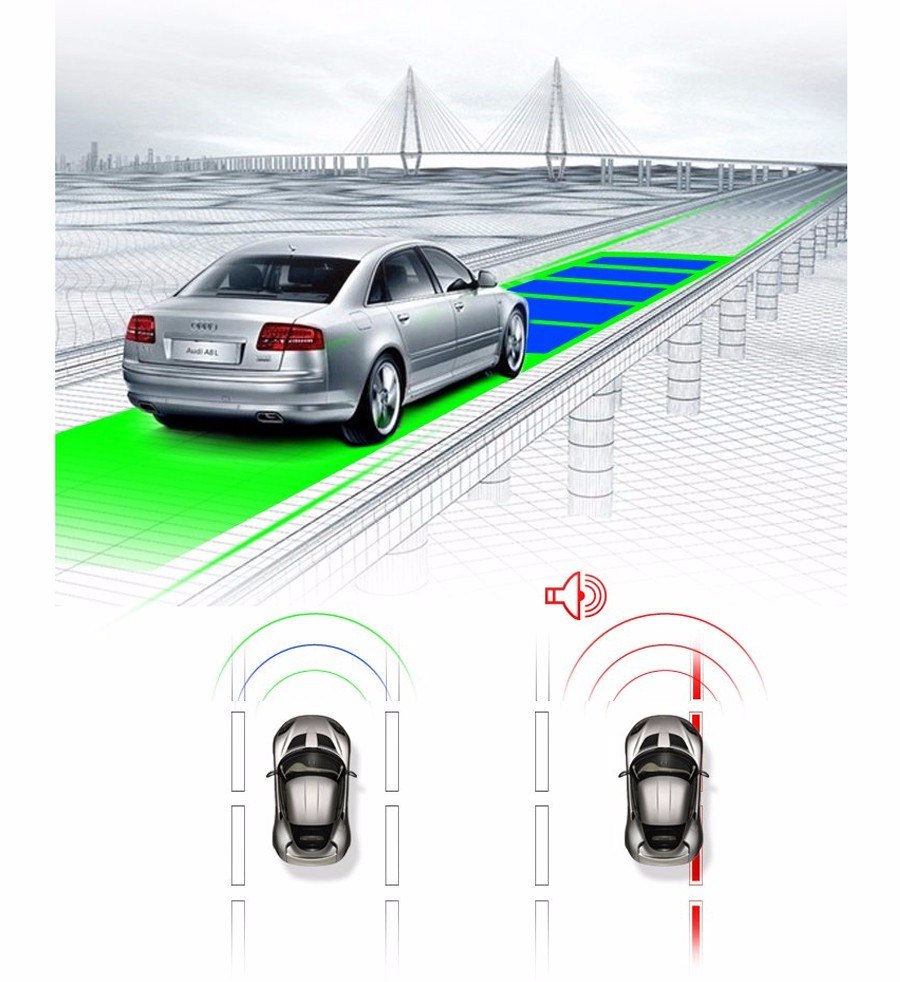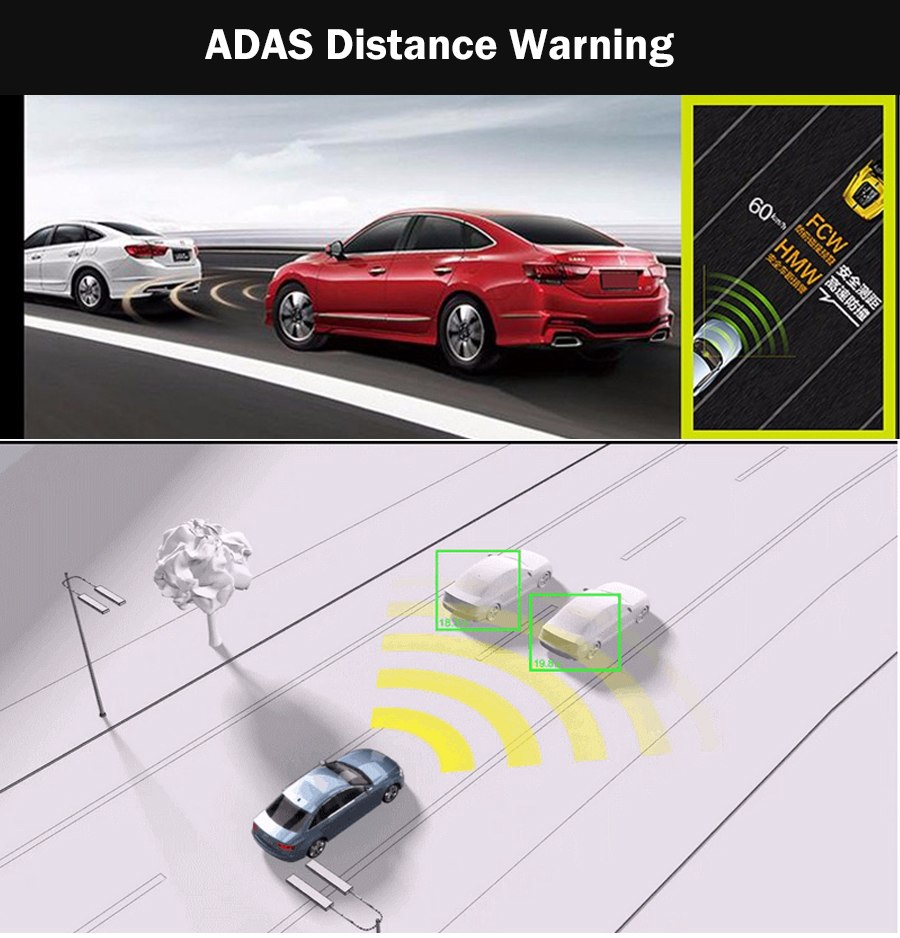 ADAS Front car distance warning: Give out alarm when the distance is too short between front and back car

Full HD 1296P 170-degree front and weatherproof VGA 120-degree rear, super wide angle dash camera can obtain full coverage of your lane. You can easily switch between front and rear lens display. When backing your car,the rear camera will automatically open reverse image.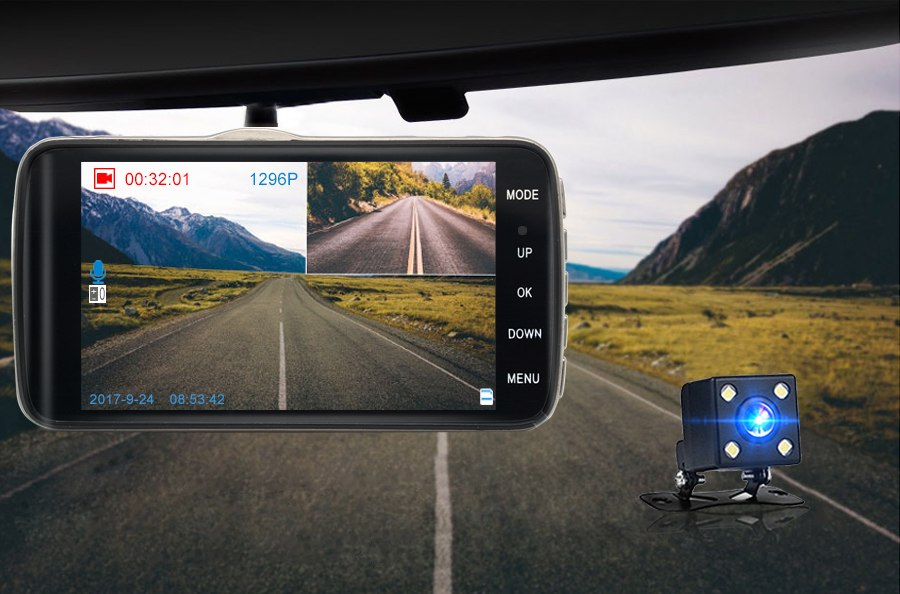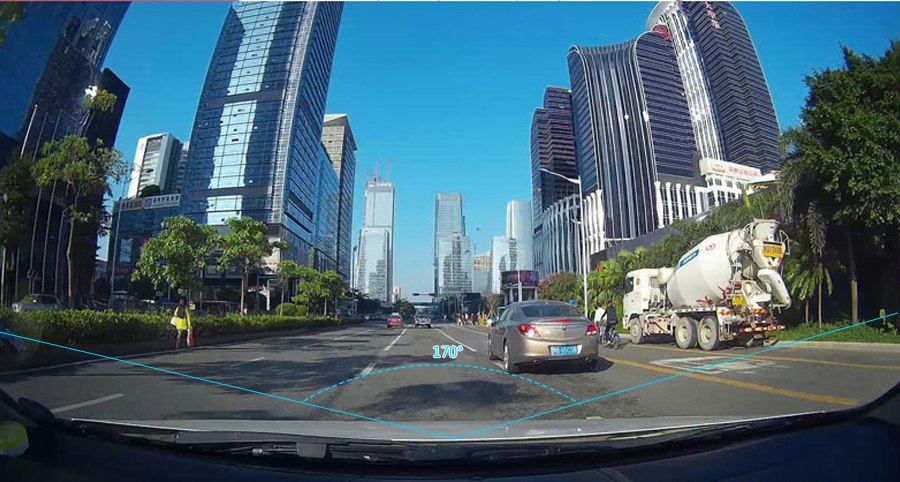 Full-HD Video 2304*1296 at 30 fps, and 4.0″ LCD Display that can captures the license plates cars, road signs and other things in the night vision as clear as possible.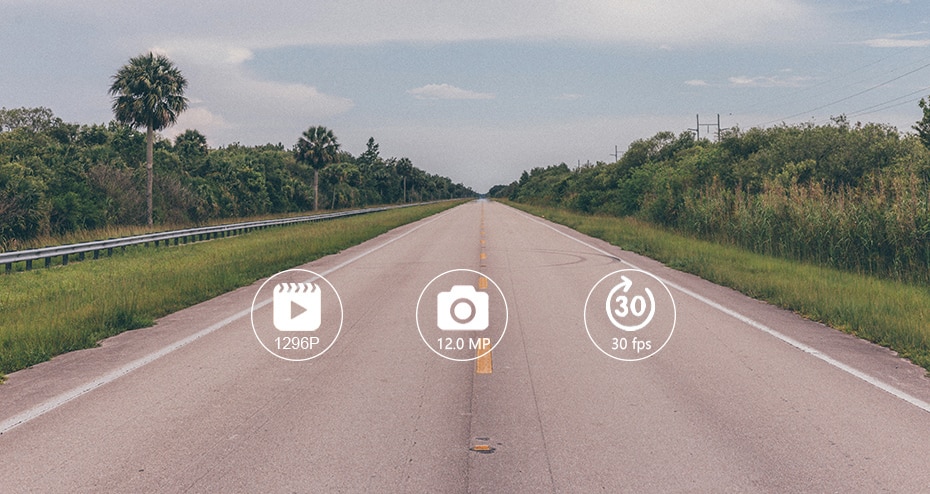 the resolution of the rear camera is 480p(640*480),And the rear view camera is waterproofit can be applied to most of the car, you can reverse the camera installed directly behind the car, Installation is also very convenient.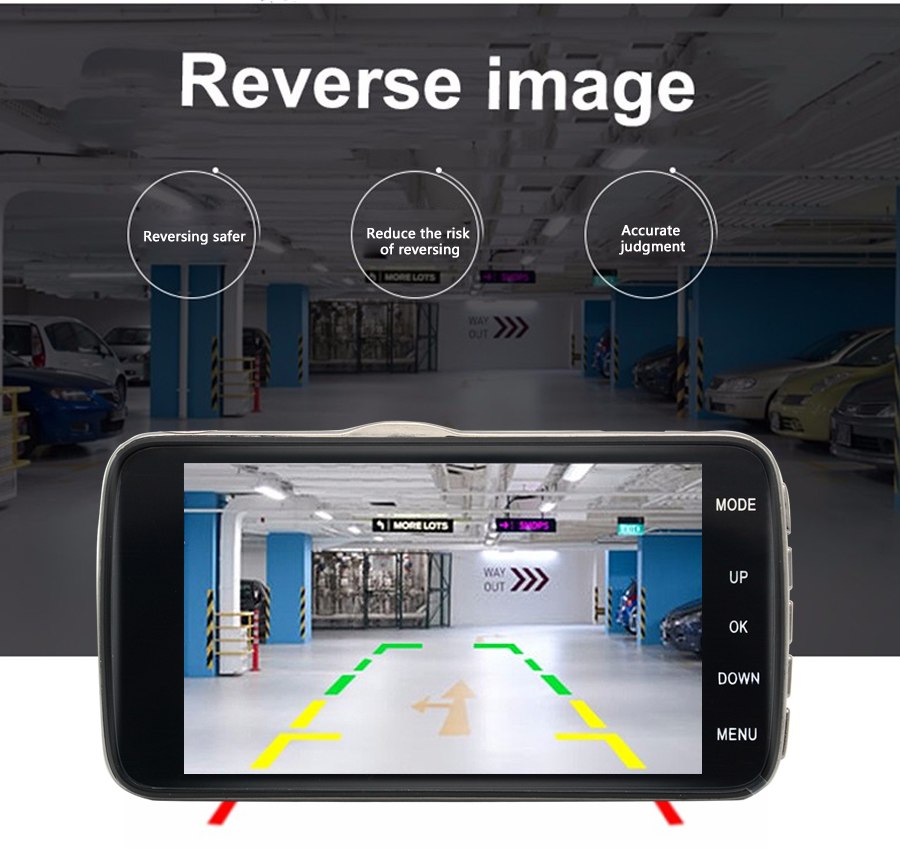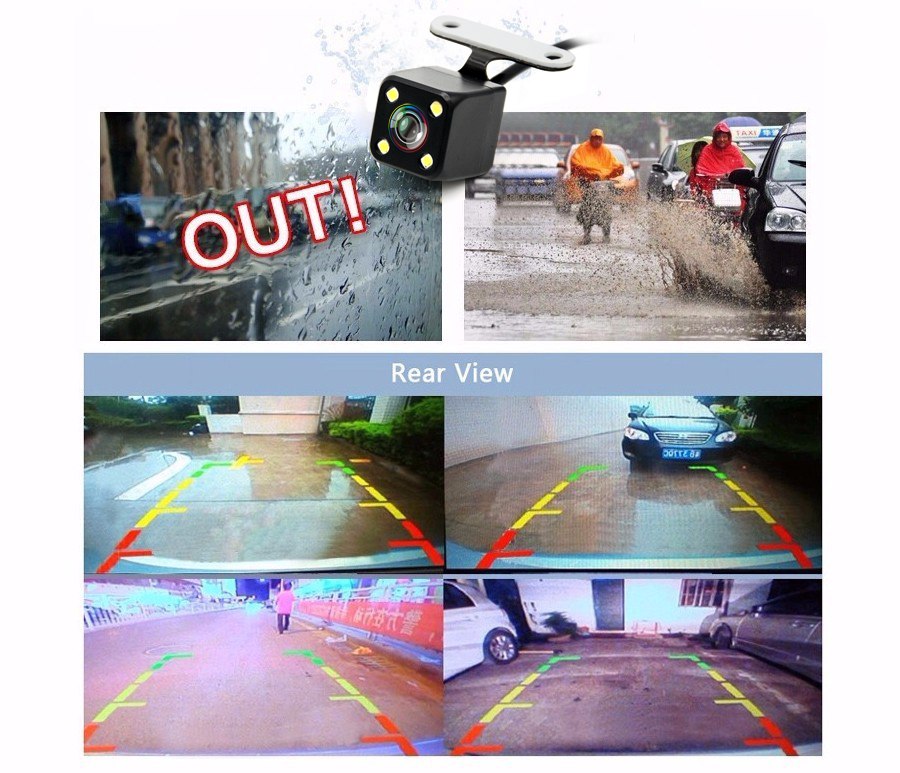 Dual Cam Simultaneously Recording and Rear view Camera support: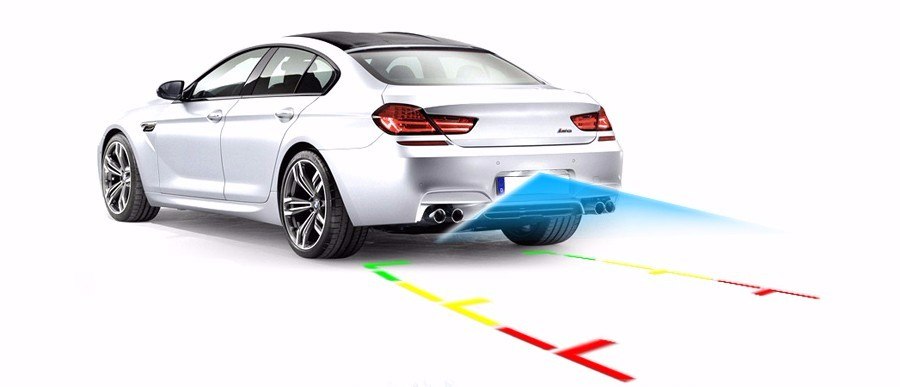 Accident Auto Detection Feature will automatically lock and save any video file that
was recorded when the camera detected abrupt displacement or drastic change of position.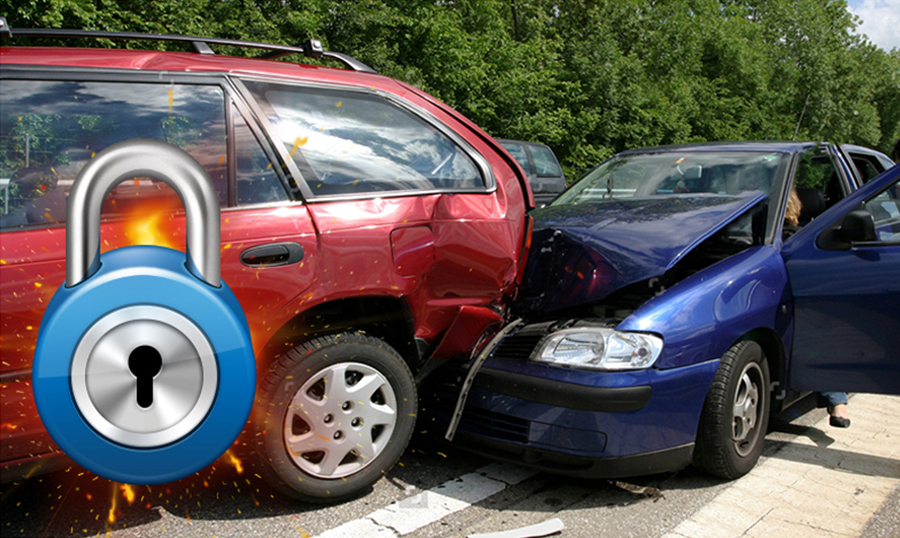 To solve the long-term in a strong light source contrast and contrast under the poor quality of the problem, in the exposed exposure to extreme light source environment can shoothigh-quality high-definition impact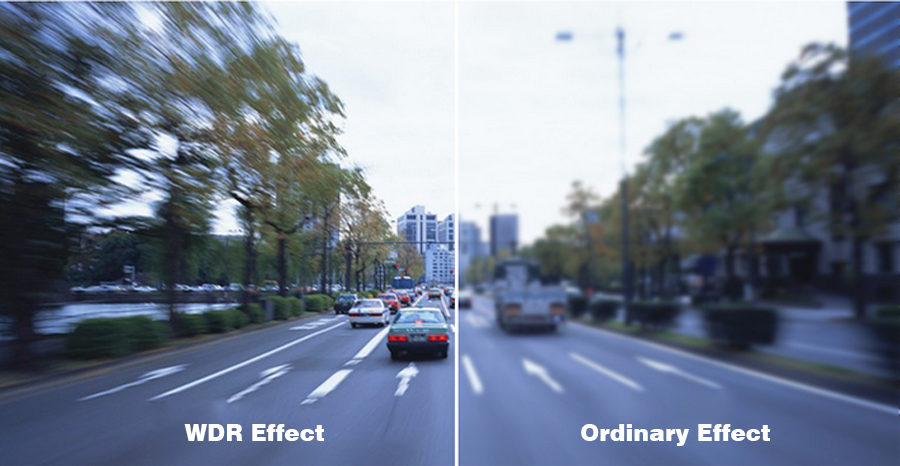 Automatic seamless video recording in loop to use the storage efficiently, with the earliest unlocked video clips being overwritten when reaching the storage card's maximal capacity.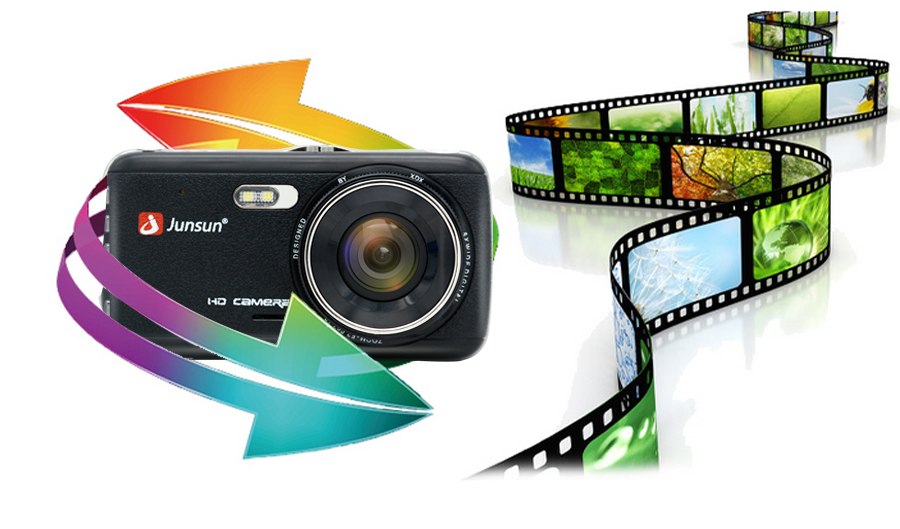 Demux dash camera features 4-inch large scratch resistant IPS HD screen for playback videos and pictures.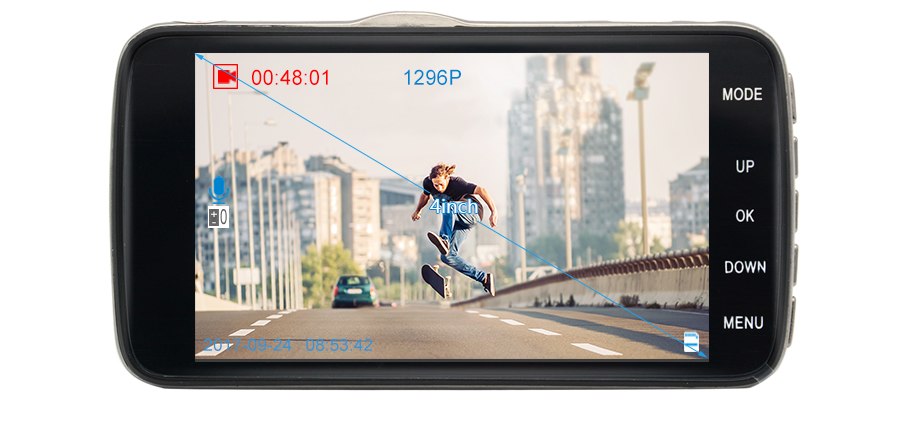 170 degree wide-angle lens, using 170-degree wide-angle infrared filter glass imports 6 glass lens, high temperature does not change color, advanced deformity correction technology, greatly reducing the bending of the image, so that quality is more perfect.
Wide Dynamic Range (WDR): for local exposure control frame (eliminates glare and dimming)
HDR High Dynamic treatment: either high light or dark light, can efficiently synthesize high-quality images, lifelike color reproduction.
3DnR Processing: Intelligent processing, automatic filtering overlapping information, so that the screen effect is more delicate and clear.
1296P HD night vision, dual front and rear camera, with LED lights, night brightness increased by 60%, reaching positive effects really HD
Night Vision:Fill in light to allow you to make clear recordings in relatively dark environments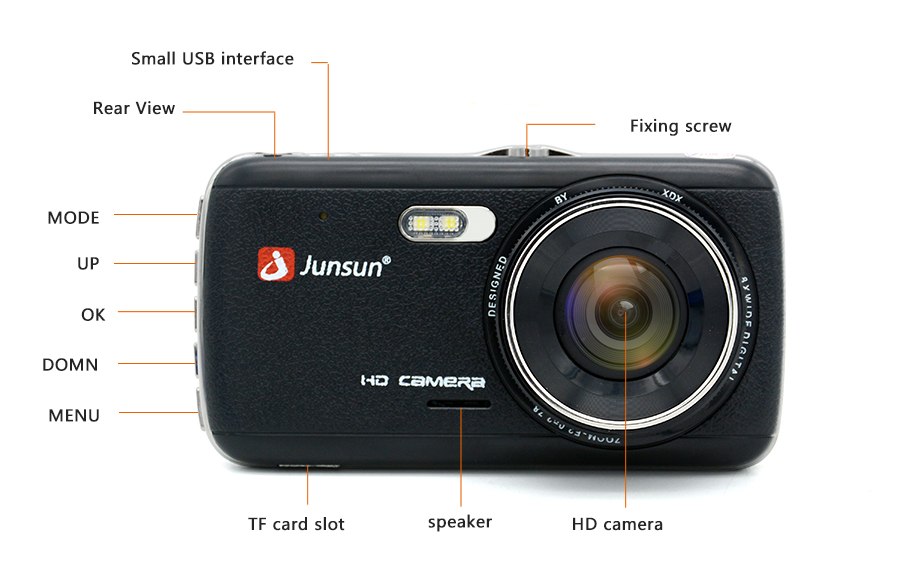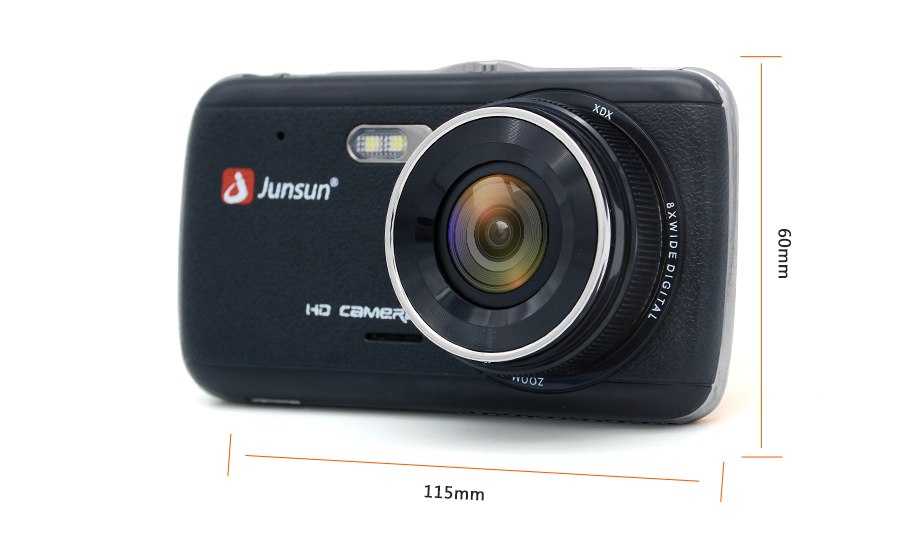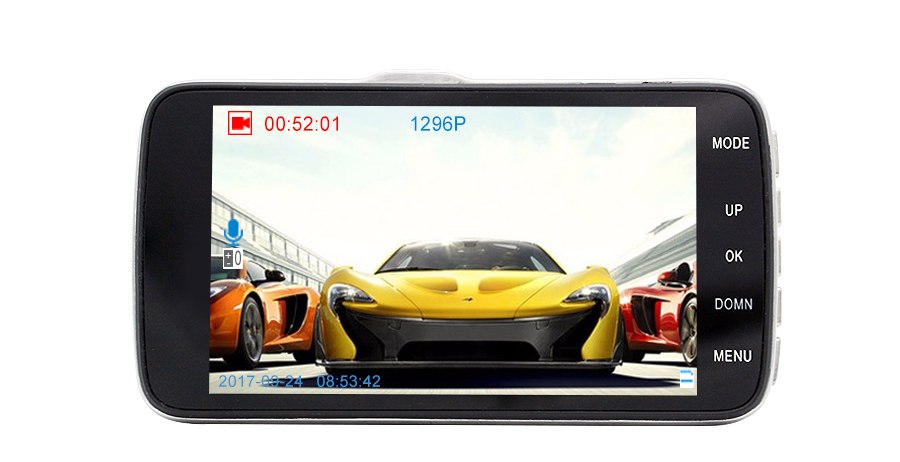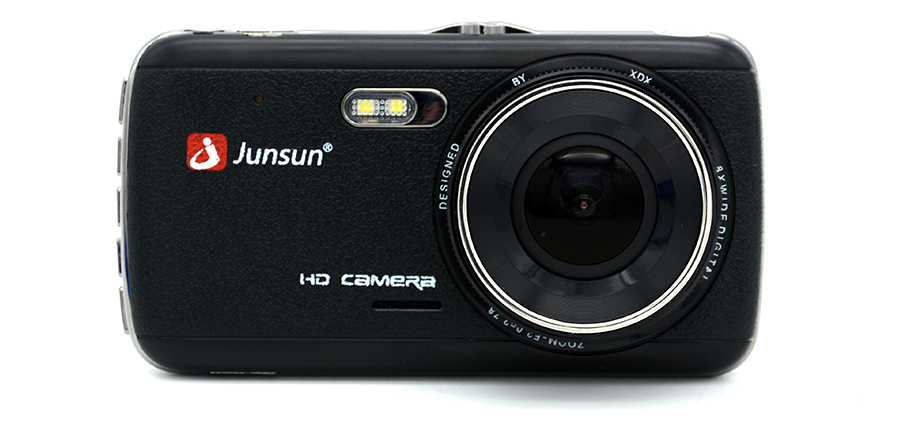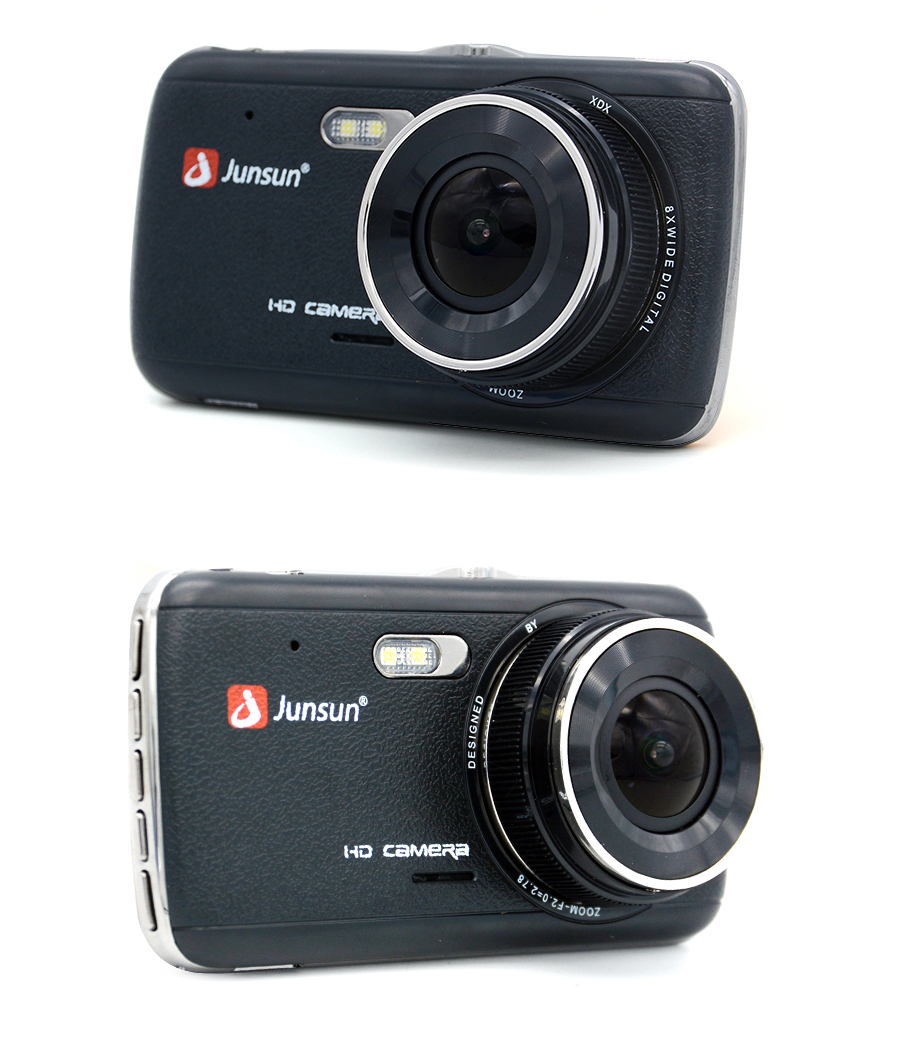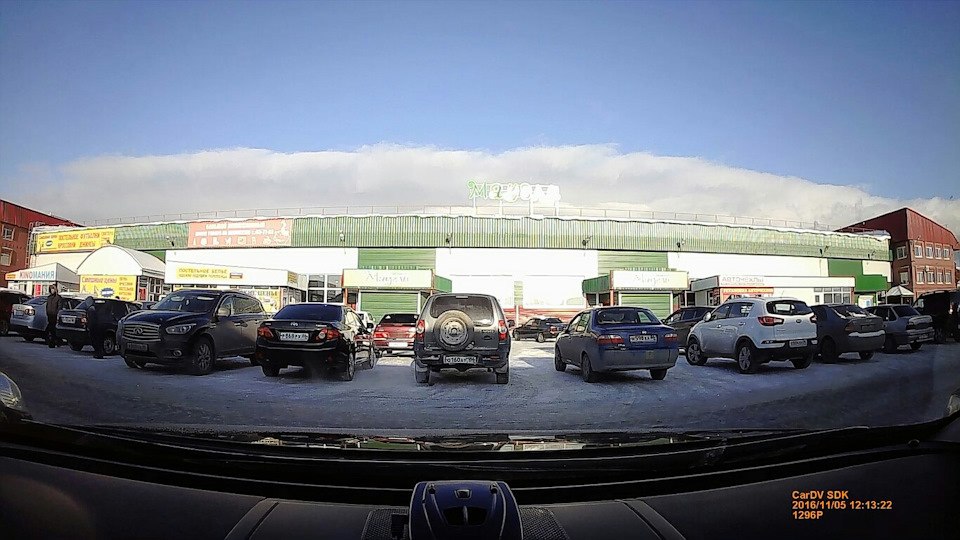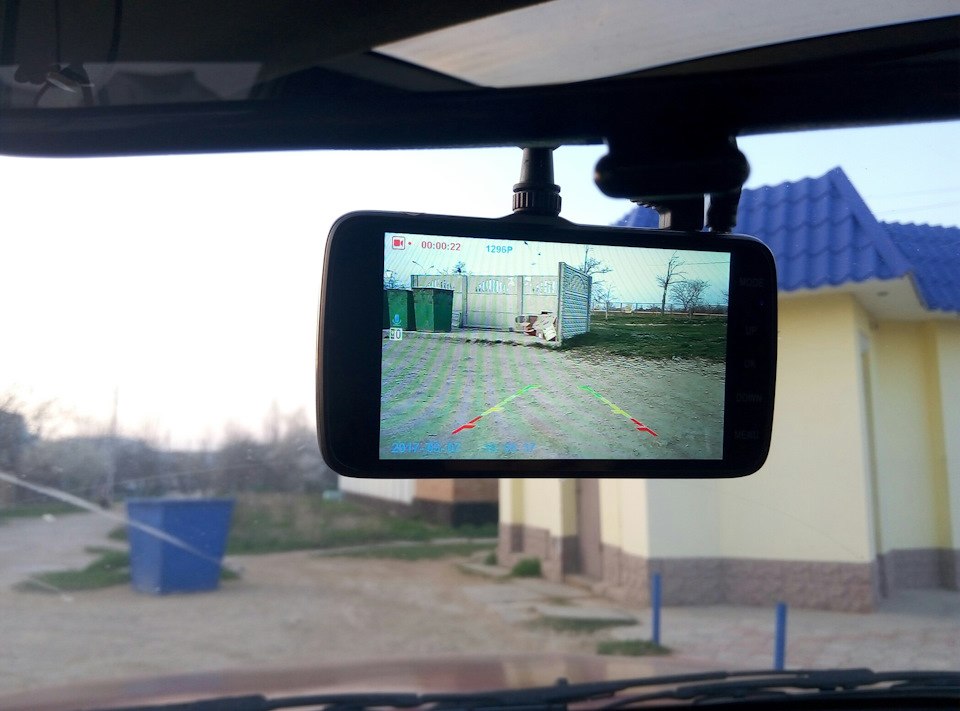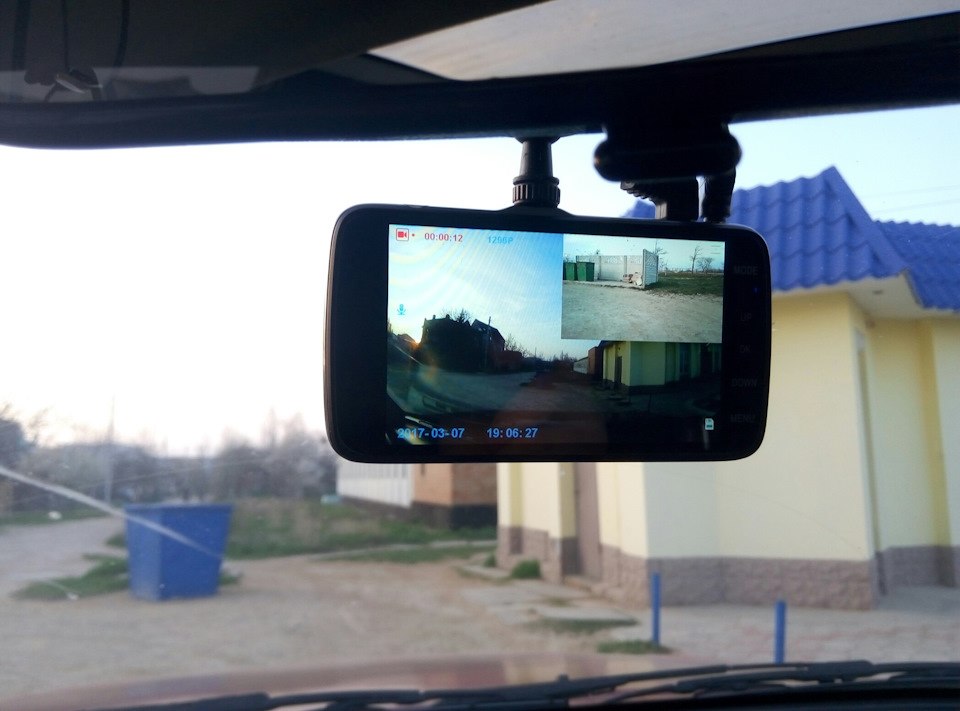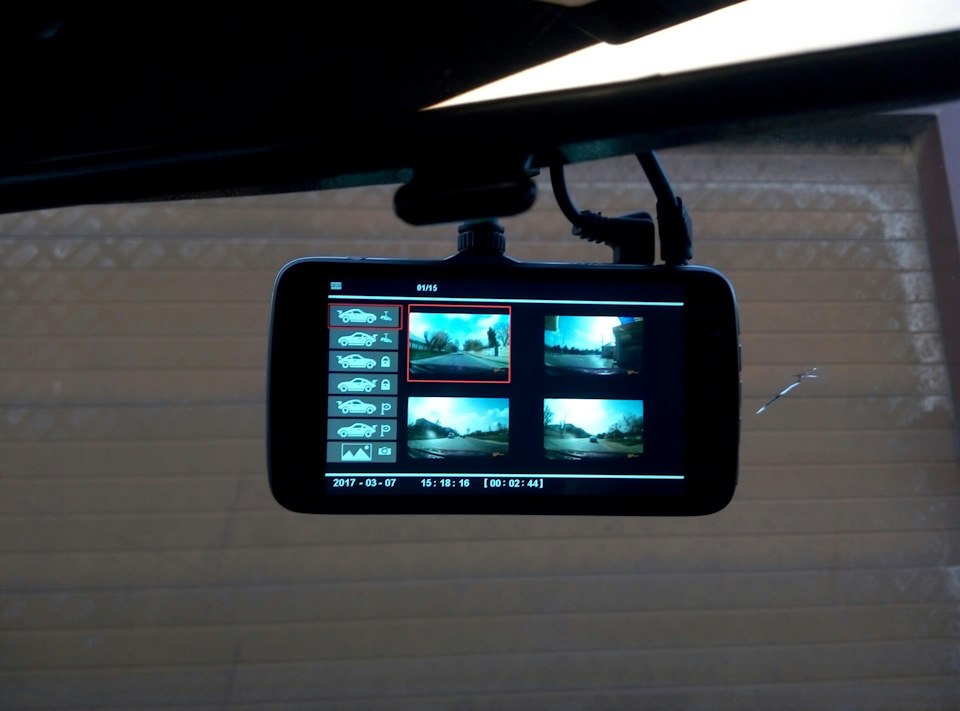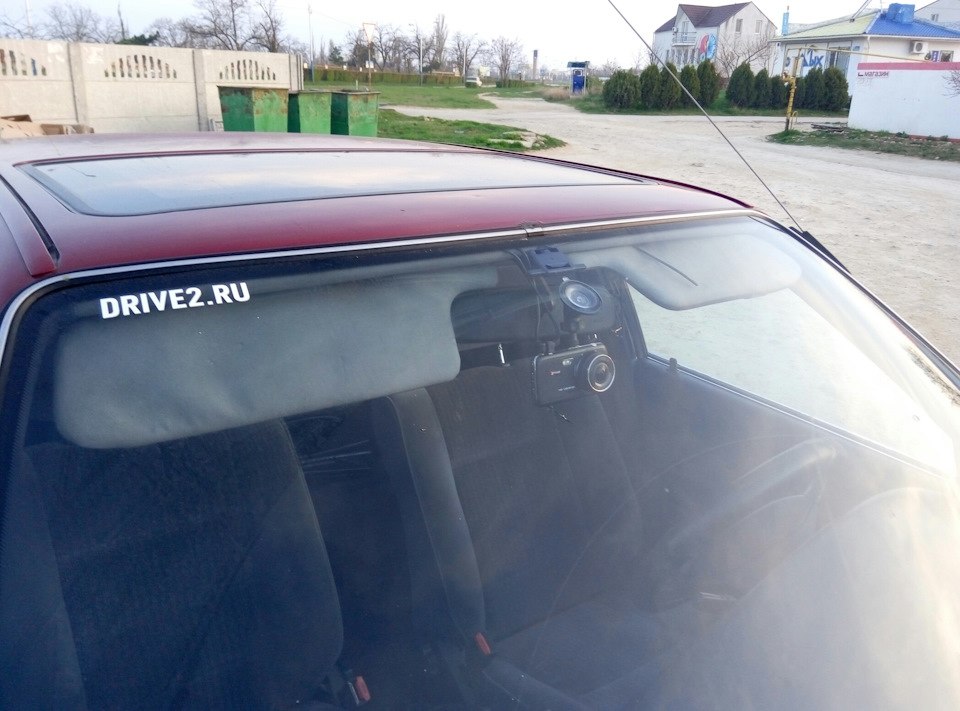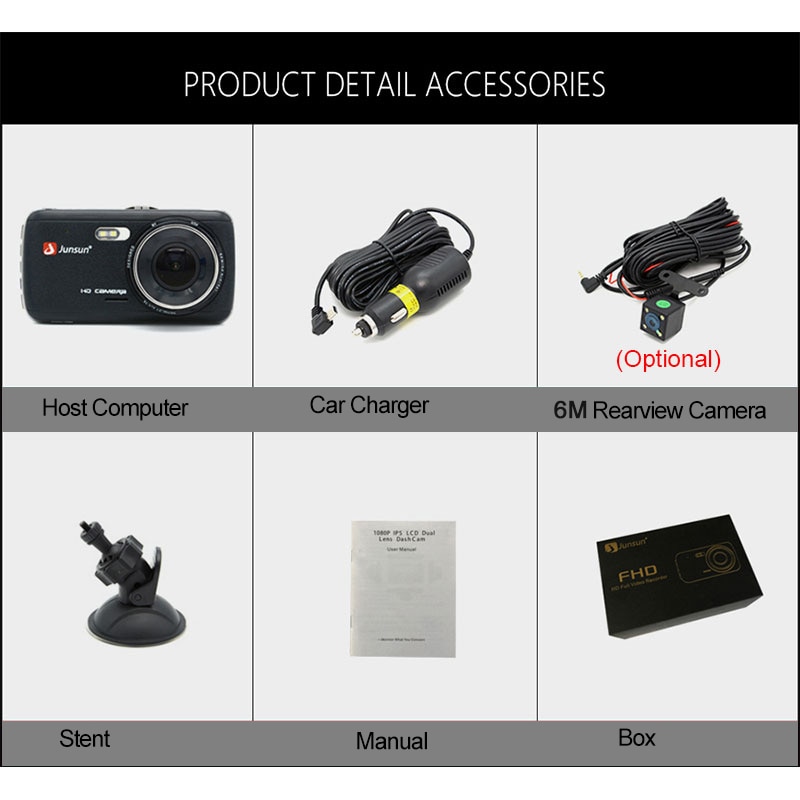 General Information
Display
4.0 inches IPS screen
CPU & Frequency
AIT8328P Quad core
Memory card
maximum support 32G TF
Resolution
HD 2304 * 1296P
G-sensor
Support
Cycle Recording
support
Dual Lens
support
Video format
H.264(H.264)
Image Format
JPG
OSD Language
Chinese (Simplified), Spanish, Russian, Italian, Latvian, French, Japanese, German, Russia, English, Polish, Portuguese
Battery
Built-in battery (Connect car charger use)
Rear view camera
dual front and rear support record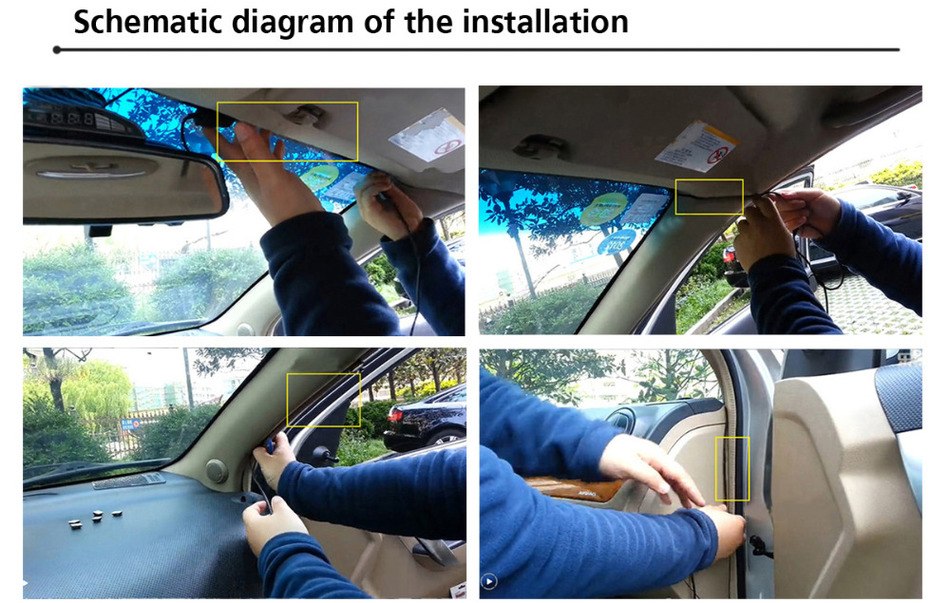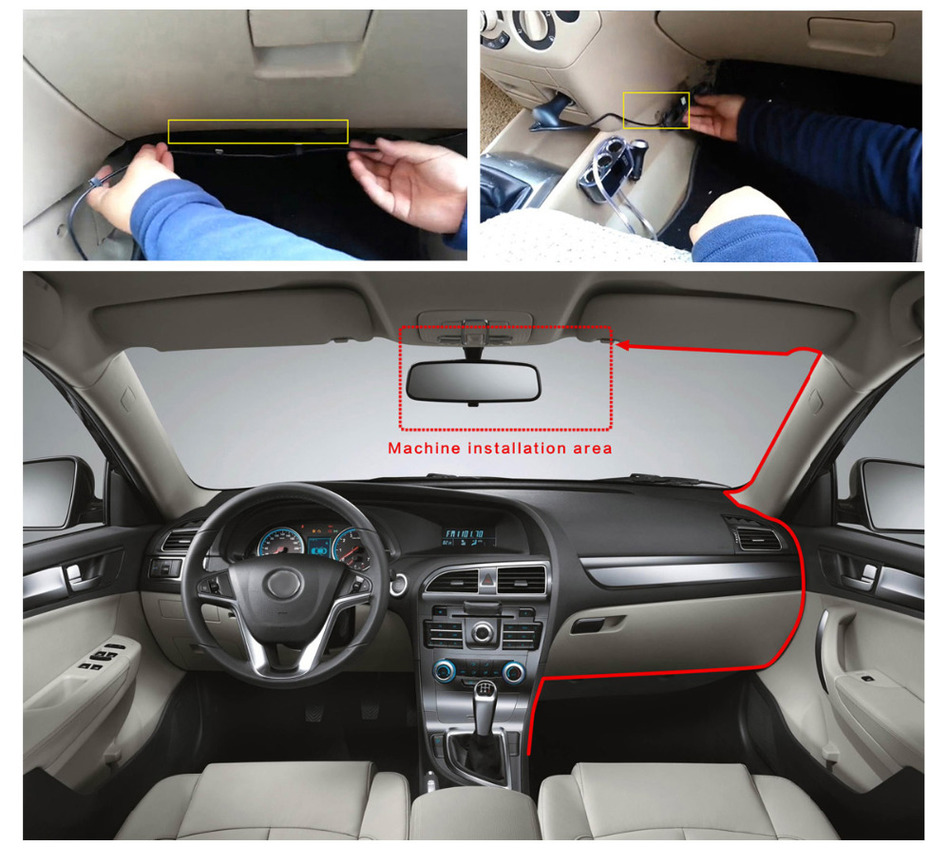 Rear view:
Https://www.youtube.com/watch?v=JjV3JygeWNY
Daytime video show:
Https://www.youtube.com/watch?v=rowpETIYrLg
Https://www.youtube.com/watch?v=YT3xrB1Ccxs
This device can ONLY work by connecting the car power with original cables! Please don't run the device with built-in battery or with your own power at home.
Q: Why the device can't turn on or flash after receiving?
A: the built-in battery might be use out during a long-term shipment. Please charge it in the car for half an hours, then click "" reset"" in the back of the device for five times in a row.
Q: why I always need to set data and time?
A: To make sure keep safe, the built-in battery was designed with small capacity. Please check weather the battery was run out, and replace one latter.
Q:   Why the device do not turn on ?
A:    if you use it in the wrong way , it will cause this problem ;
please charge it in the car for half an hours, then click " reset" in the back of the device  for  five times in a row.
Q:   Why is the battery life so short?
A:    As the DVR's small size, so the DVR battery capacity is small, when use it , you need to connect the car charger.  Please note that you must use the original car charger, then it will work. If you use other chargers lead to the product to stop working, we do not assume any responsibility, please understand.