Product Description
Warm and important tip:
1.This machine is only suitable for Junsun's Android unlimited radio. If you insist on purchasing and can't work, we will not accept disputes, refunds, thank you for your understanding.
2.This DVR video quality is not good at night, but ADAS working good, thanks for understand;
3. The speed and position in the dvr not true, please forget it;
Mini size allows the device to be a well-hidden witeness to the road ahead
When the device detects the vehicle in front to close, it will alarm to remind motorists to pay attention to road conditions or abnormal vehicle.
The device driver unconscious deviate from the original lane when the lane departure alarm is automatically triggered.
Basic Function Loop recording
New recordings will automatically overwrite oldest recordings when the memory card is full, yet locked videos will be safe from being overwritten.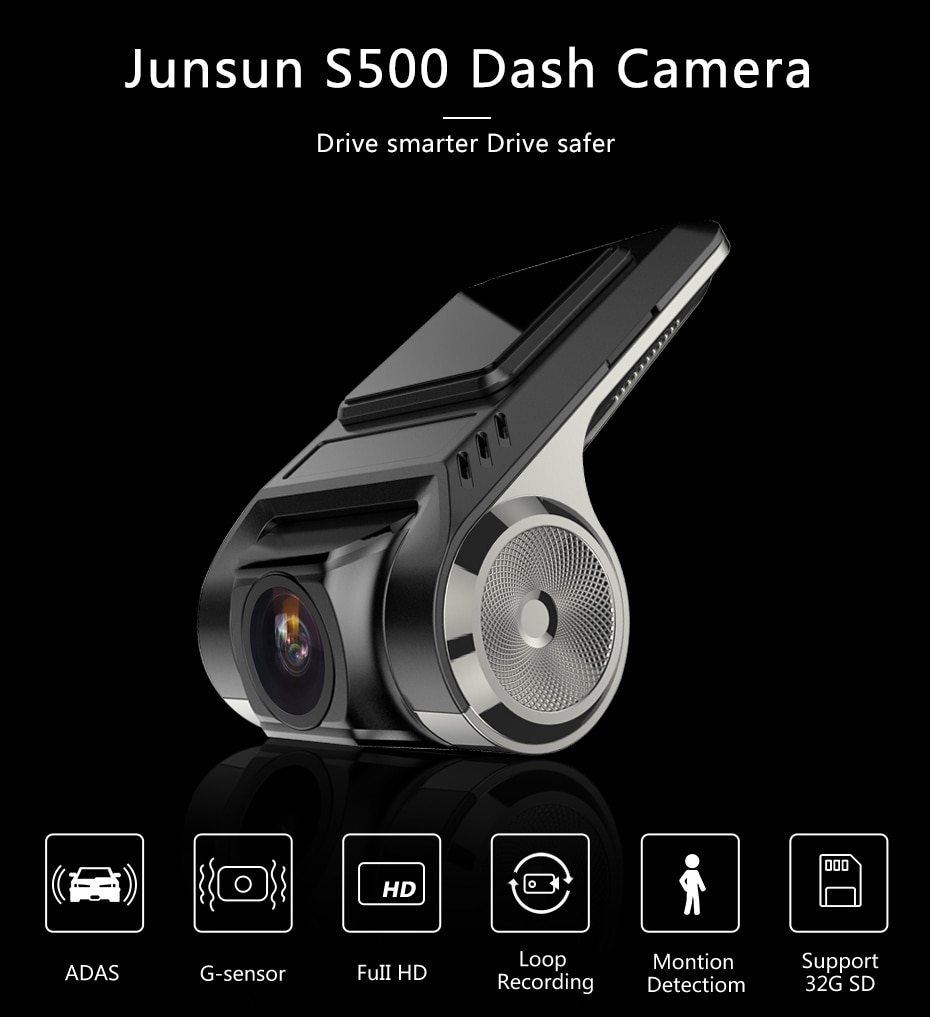 ADAS Plus Make Driving Safer
Advanced Driving Alarm Systems (LDWS/ FCWS) , it is useful alarm systems to keep your driving safer.
>> Lane Departure Warning System (LDWS)
Drowsy or distracted driving greatly increases the chance of an accident on the road. The LDWS will alert the driver with English voice when the vehicle goes off lane in a speed over 50 km/h.
>> Forward Collision Warning System (FCWS)
Accidents can be avoided by maintaining a safe following distance. Road Safety Warning System in the calculates the real-time distance between your vehicle and the vehicle in front of you, while driving above 30 km/h in expressways or under 30 km/h in a busy city, and issues a 3-level early warning with English voice to the driver depending on the danger of collision.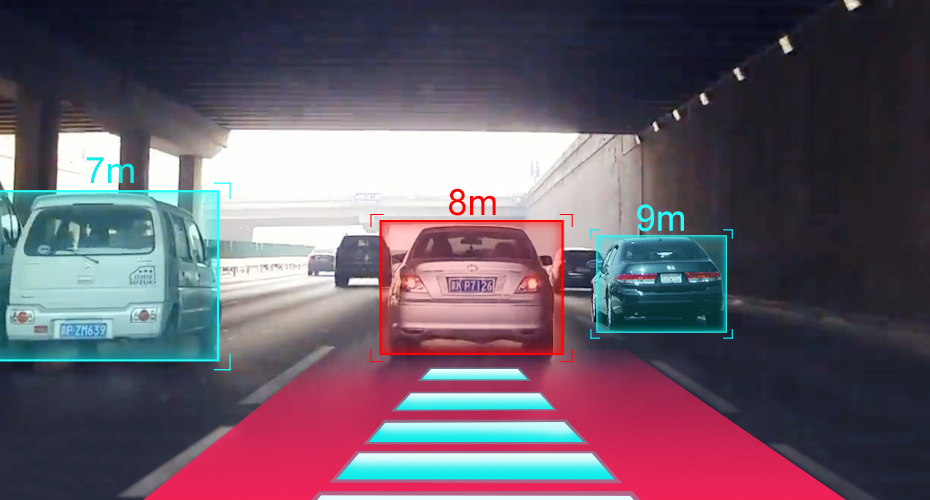 Connect to USB to use 
You can watch videos on the radio by connecting USB.
Easy to connect and easy to watch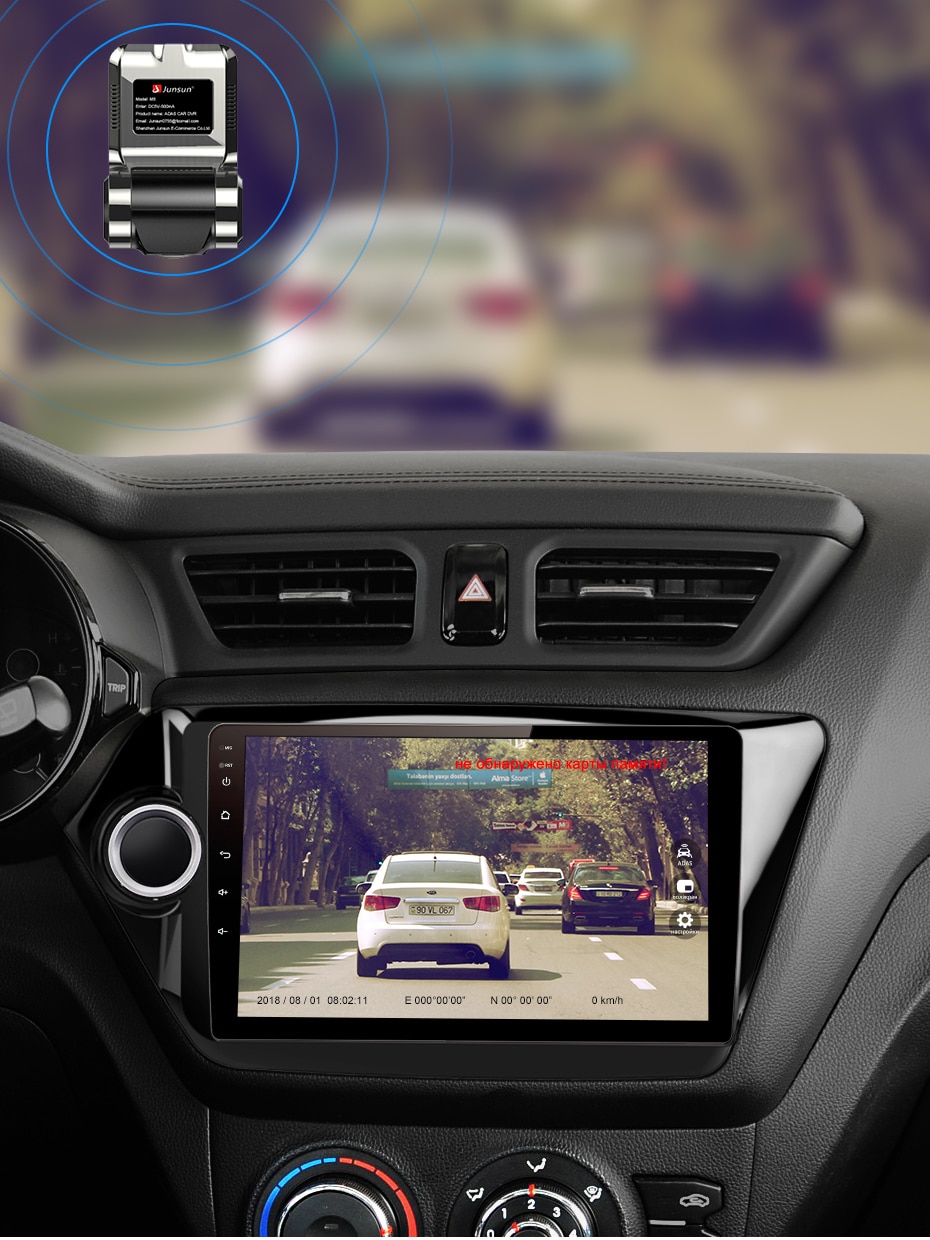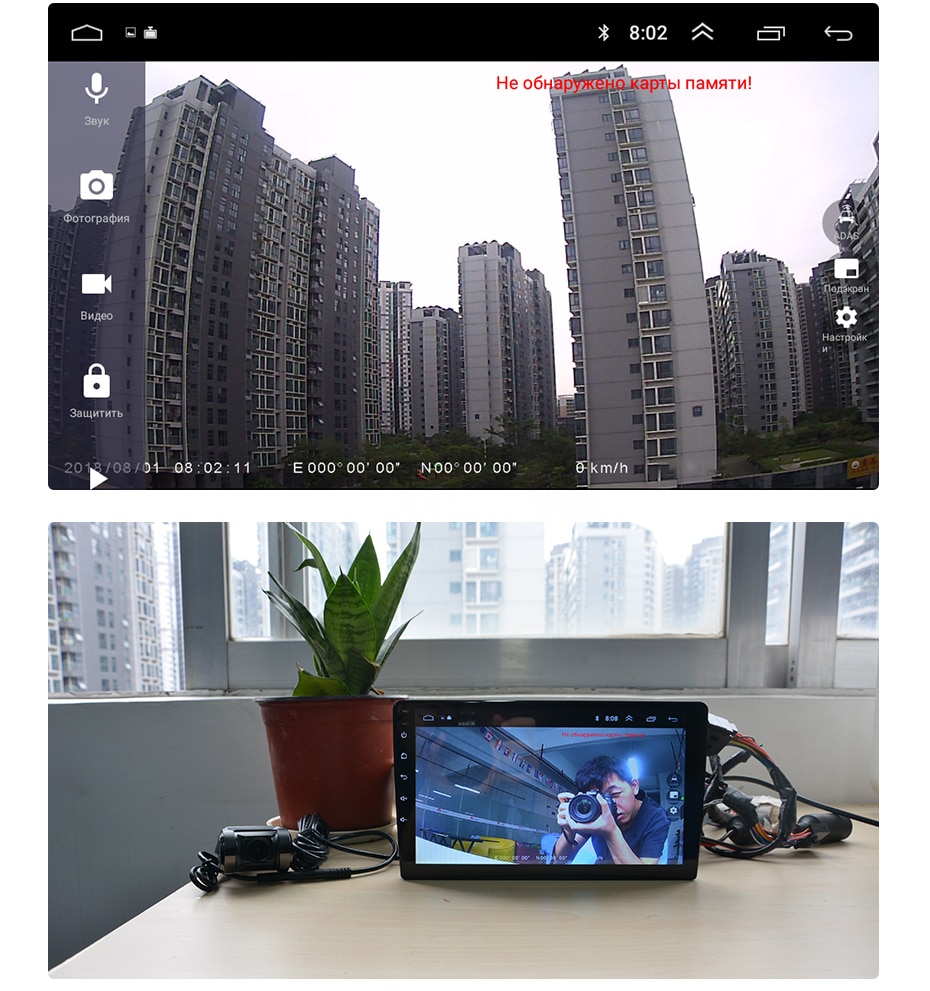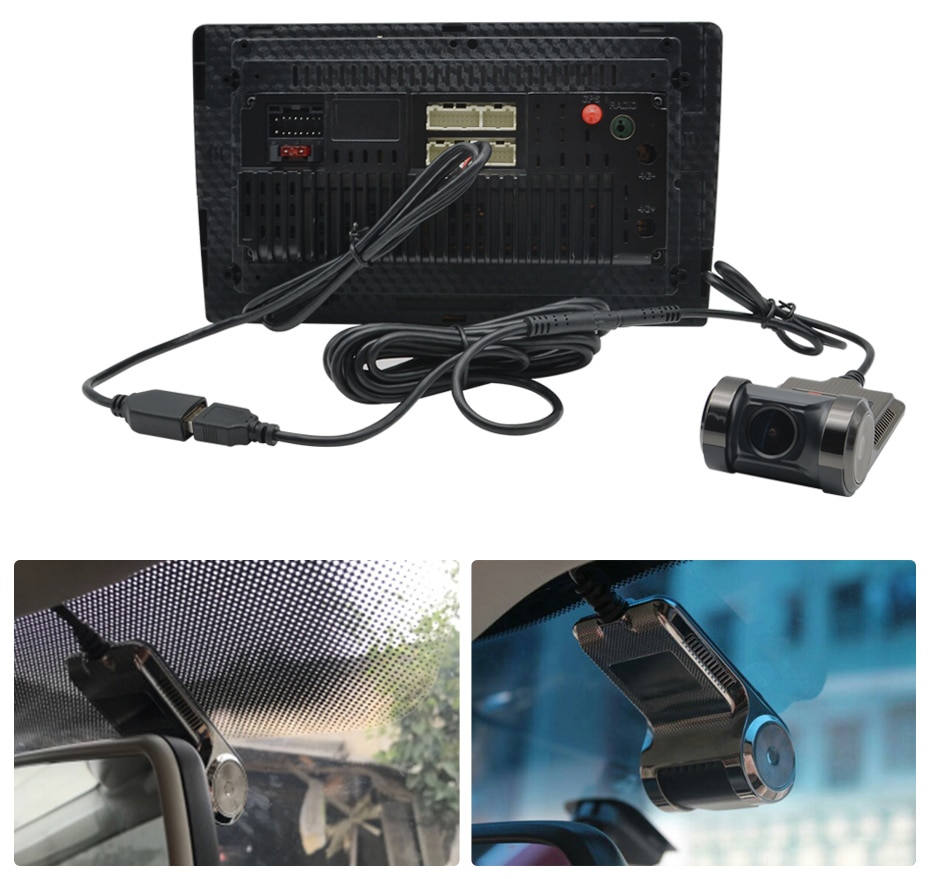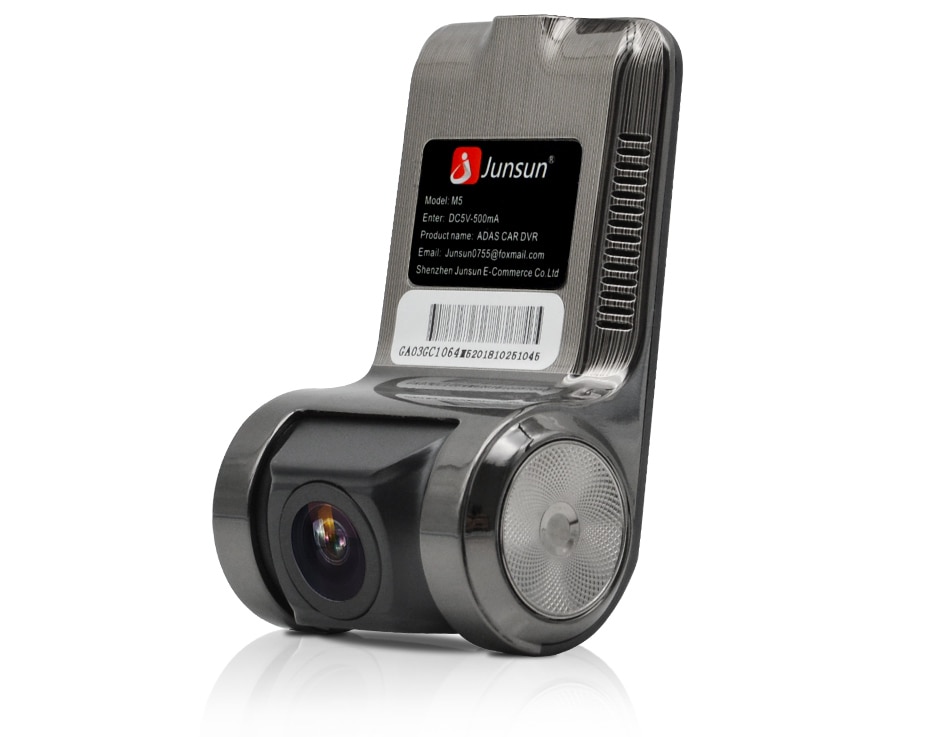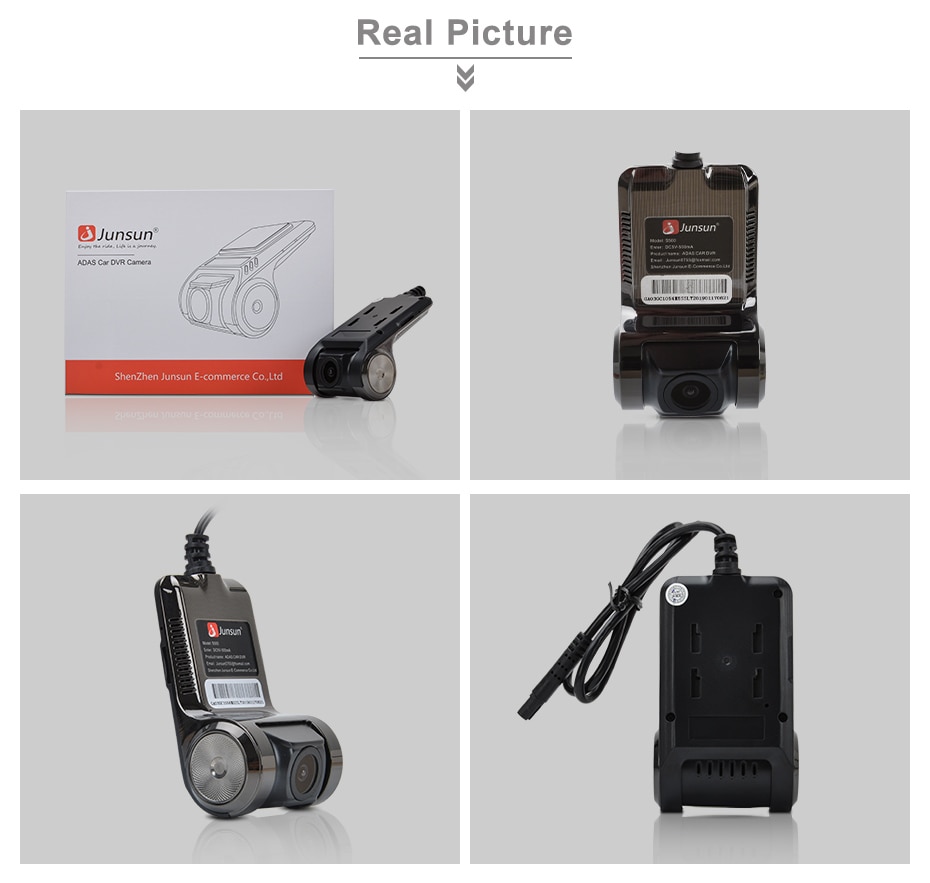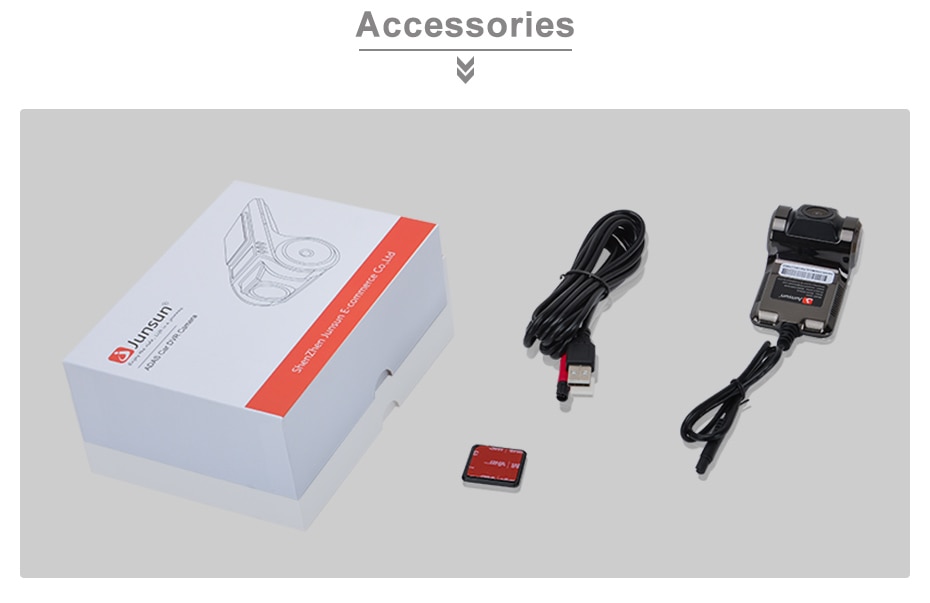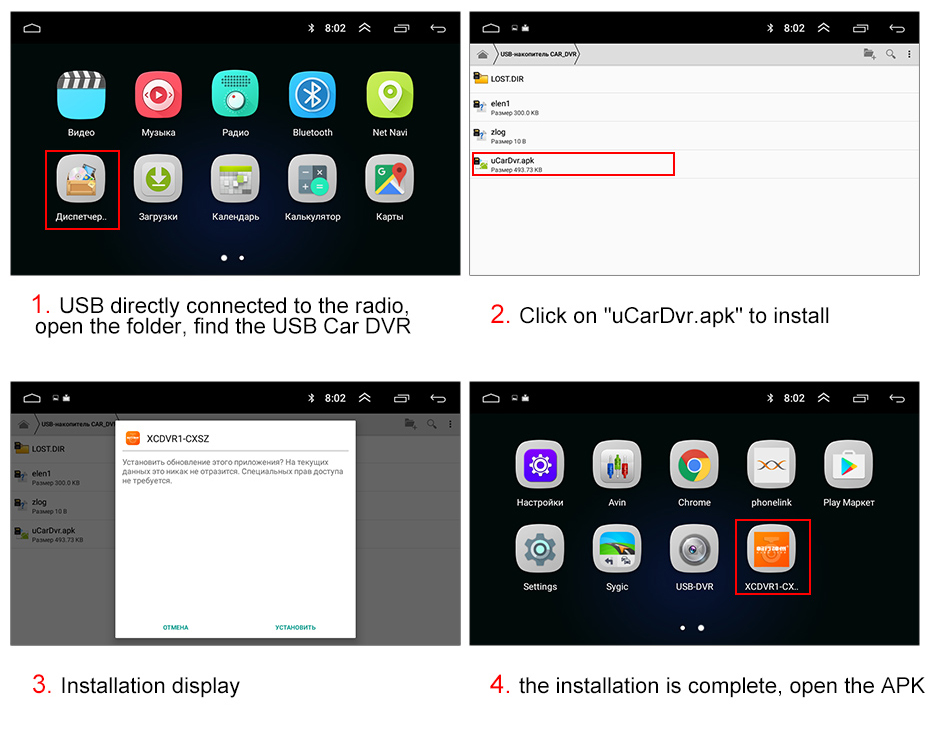 1. How to install the DVR app?
We have reinstalled the app in the dvr, just connect to your car radio,  enter file manager, find a file "uCardvr.apk" install it , then finished;
2. How to make ADAS working?
1) enter the DVR app's setting, find ADAS, turn on all the function, maybe need update the software, it is easy, just connect to wifi, click update will be ok;
2) go to the recording interface, set your car head is under a red line, and click the ADAS button, make the  re is a Slash, the adas will working;
3.Does the dvr can connect to phone or have wifi /bluetooth function?
No, do not support all of them;
4.How can i view the video recorded by the DVR?
 the DVD is just to view video in real time, if you want to review video, please take out the sd card, then use the card reader connect to computer to watch;