Product Description
 Warranty
 About Junsun

AliExpress Top Ten Brands, worth to trust; 970K + fans, popular among customers;

 High quality

All the products will be tested before shipment, do not worry

 Ship time

After verify payment will ship out within 48H from China warehouse, and 24H ship from local warehouse ; (China working time)

 Return & Repair

Please inform us if receive goods with problem, we accept return for exchange or refund;

 Featurex
 3 In 1 Radar Detector

> It is designed for protecting your driving to be safe and avoiding the police's ticket.

> Radar detector can detect almost all the bands for Russia,such as X,K,Ka,La and CT.In addition,built-in GPS function can detect the police's camera by satellite and GPS database;

> It can detect fixed velocity or flow velocity

 1296P

Allow to record video in high and ultra-high resolution Full HD 1080p and Super HD 1296p with the optimal frame rate per second (30 frames per second), so that the record is clearly visible even small parts. Video recording takes place continuously without losing seconds between individual clips.

 GPS Trackers

With ability to fix the direction, speed and coordinates of the movement to the video recording, and can be view by Google Maps in computer

LDWS

Lane Departure Warning System

Strong processor

> OmniVision OV4689 4MP 1/3 "with OmniBSI-2 technology and HDR and WDR functions to significantly improve the quality of shooting under difficult conditions (night, etc.)

> The newest advanced processor Ambarella A7LA50, which is designed to achieve the best video results in the format of Super HD. Excellent quality shooting in low light conditions, improved HDR function, higher clock speed, but at the same time lower power consumption;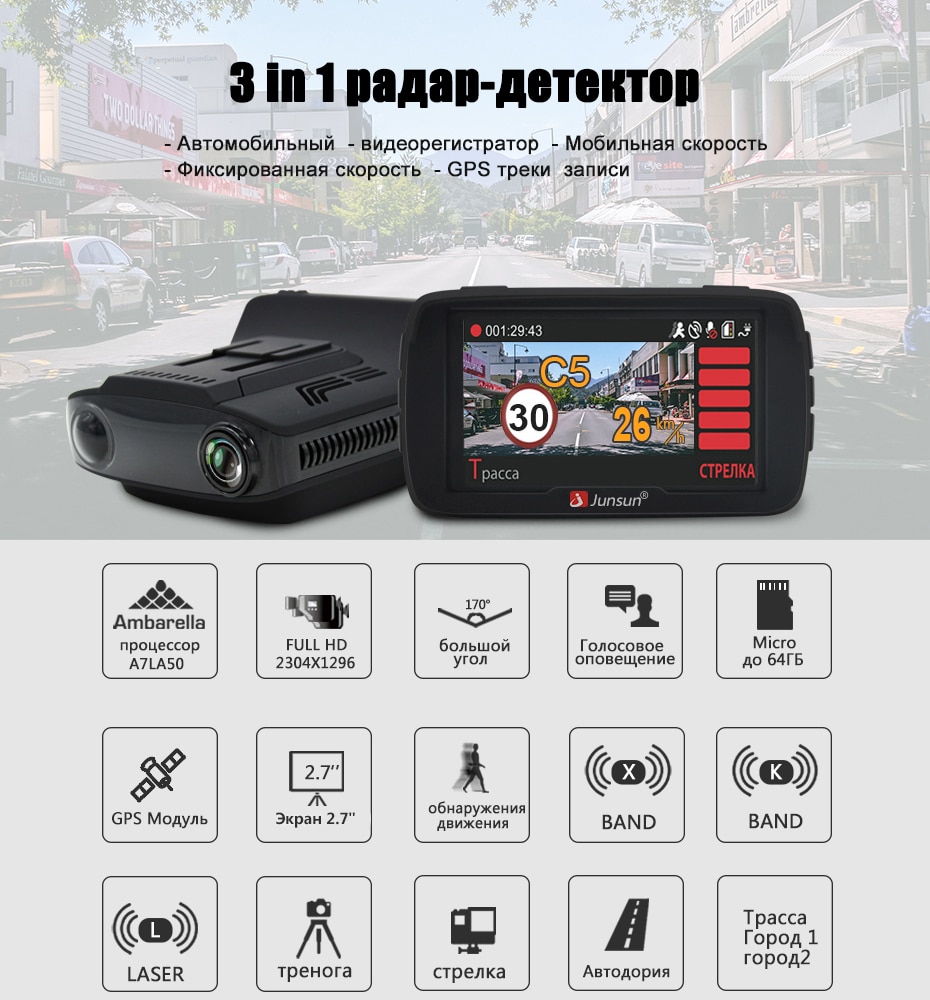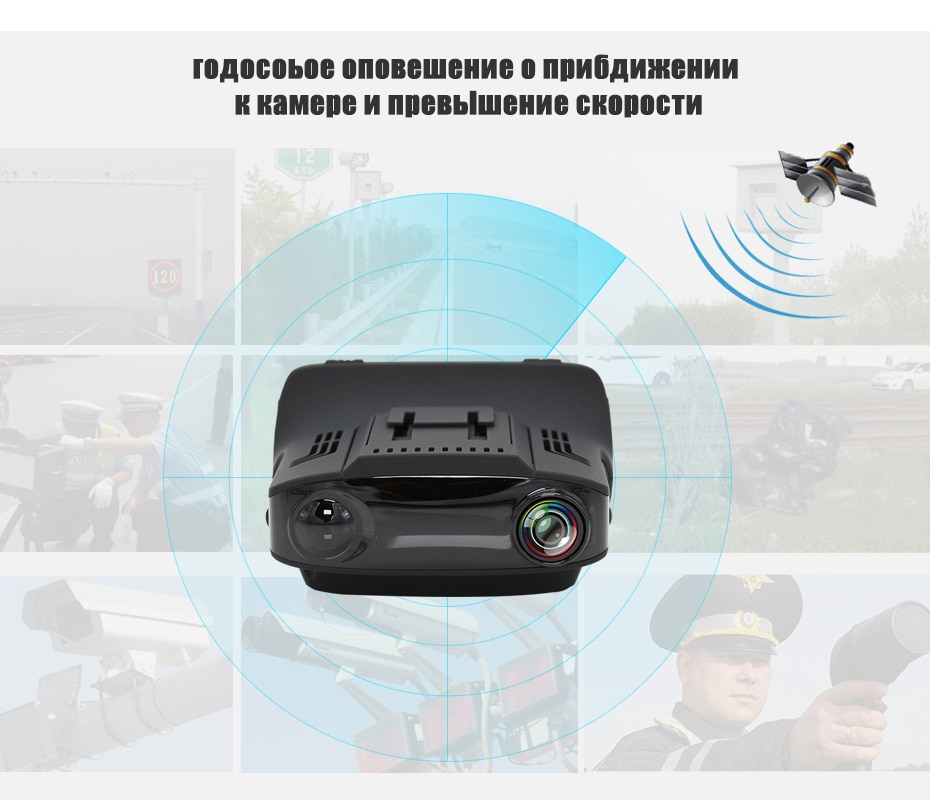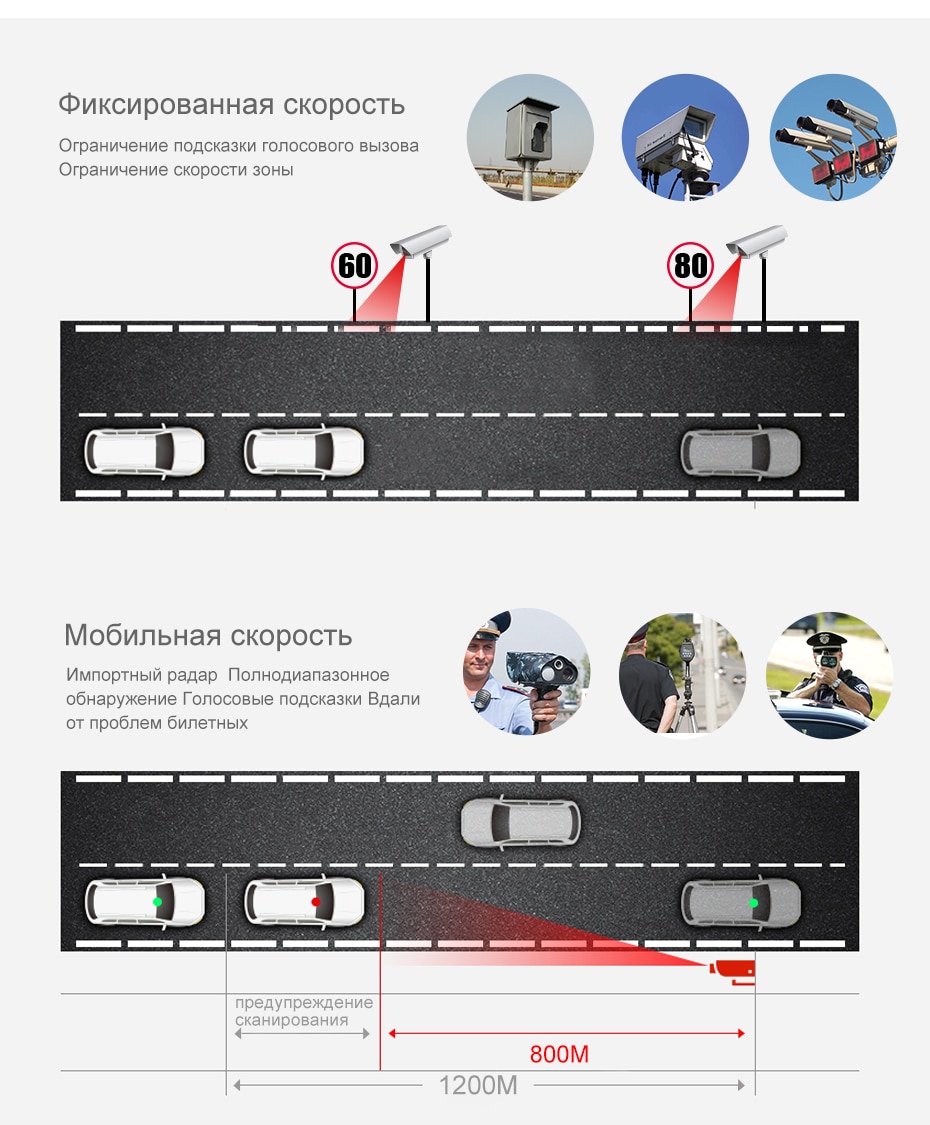 Attention :
1.The radar must use the original car charger   You can successfully to use the positioning function
2. The Radar can ONLY work in Russia, Belarus, Ukraine, etc. It can only use as a DVR in other counties.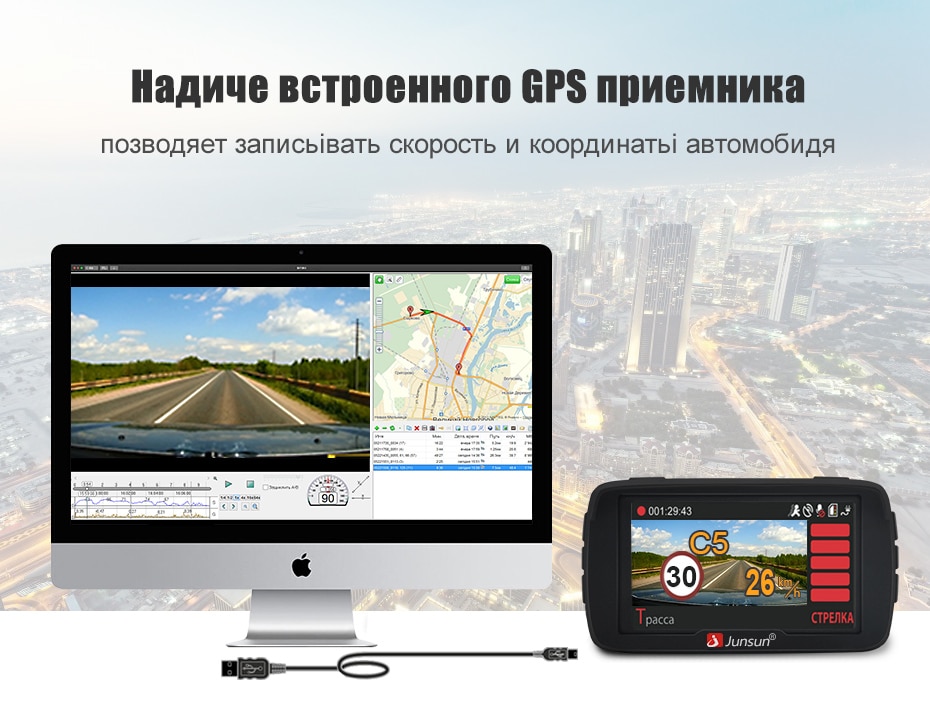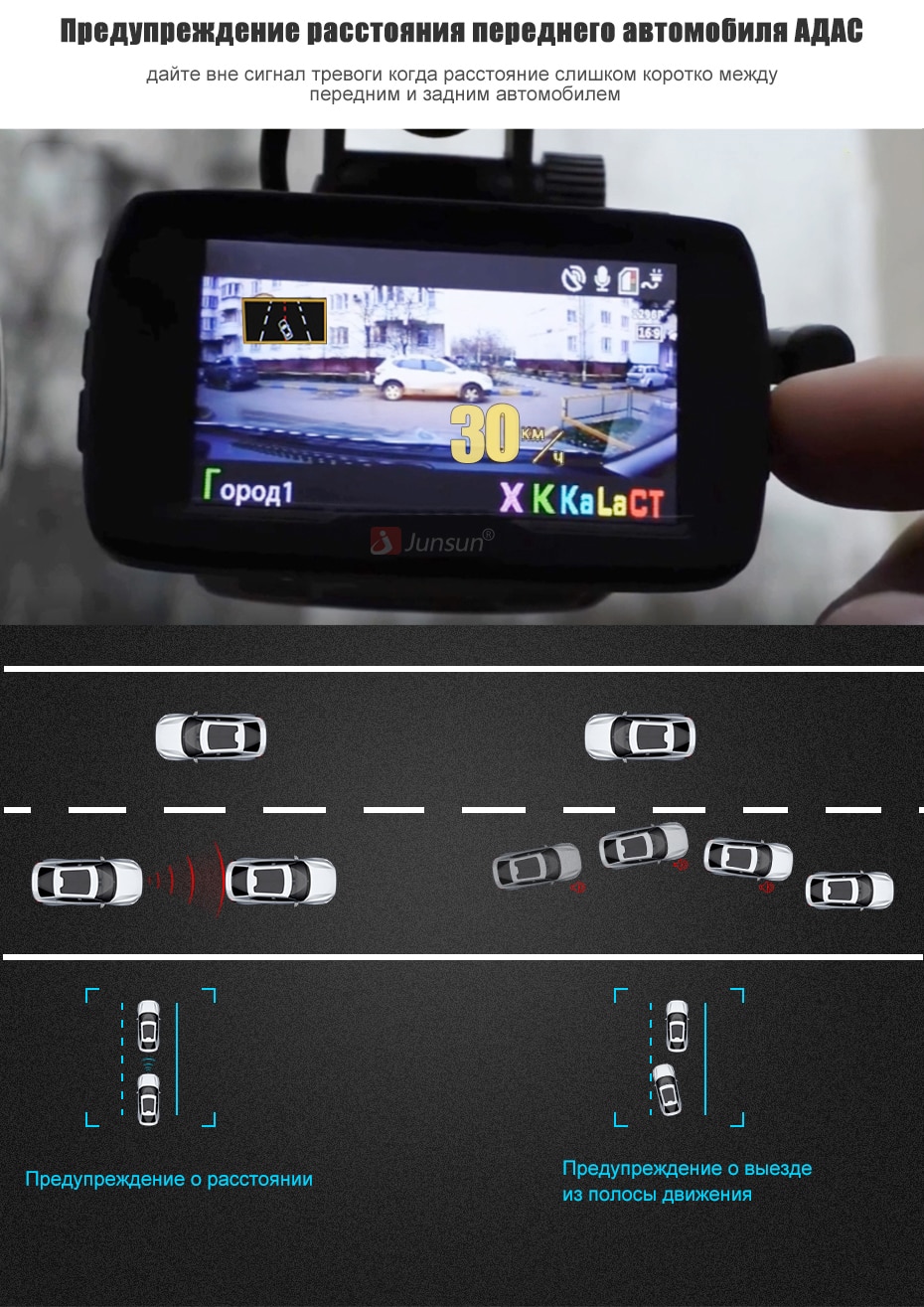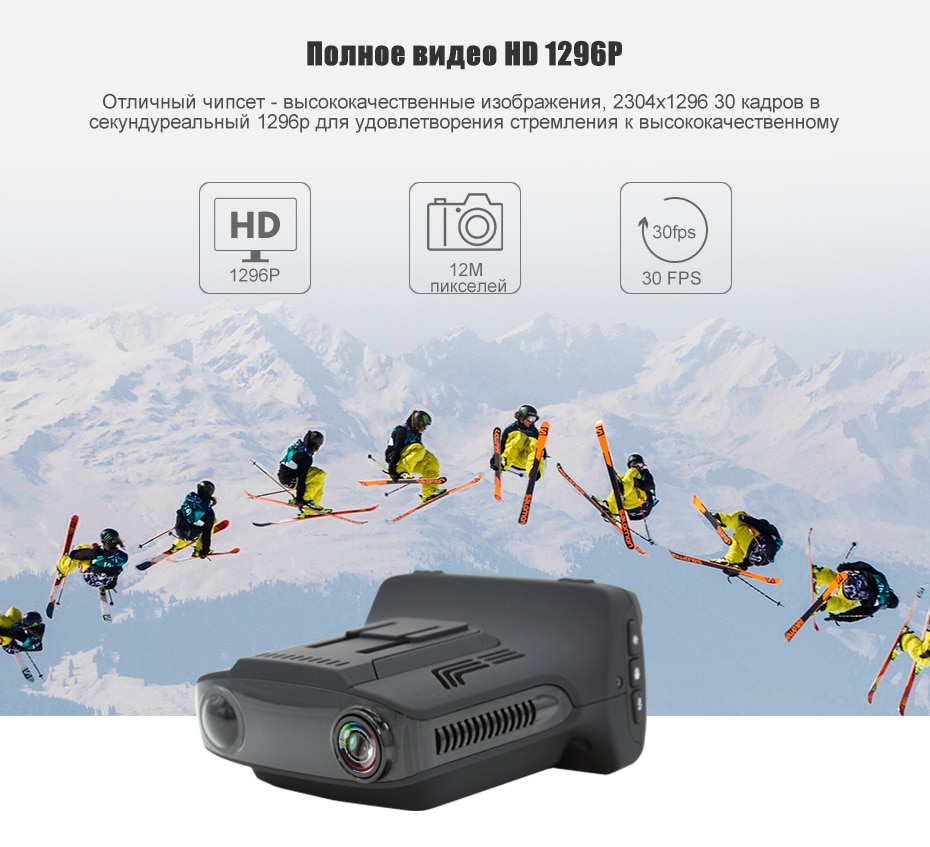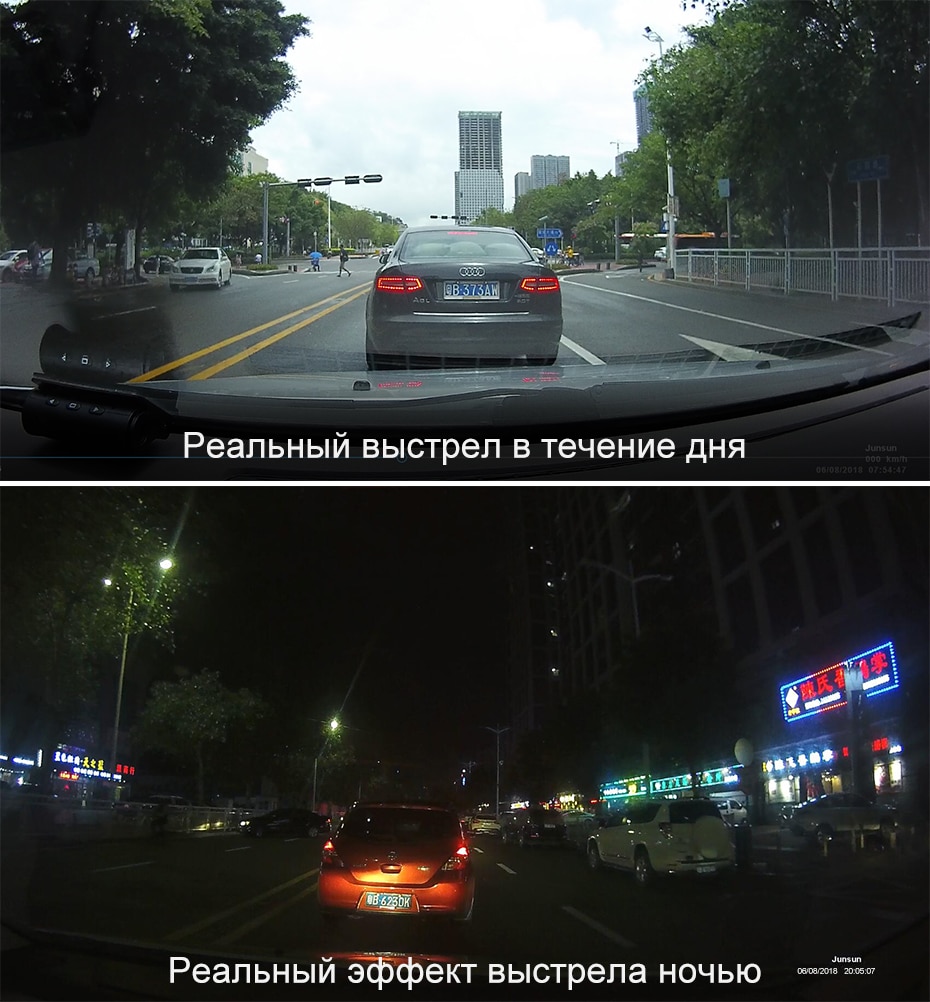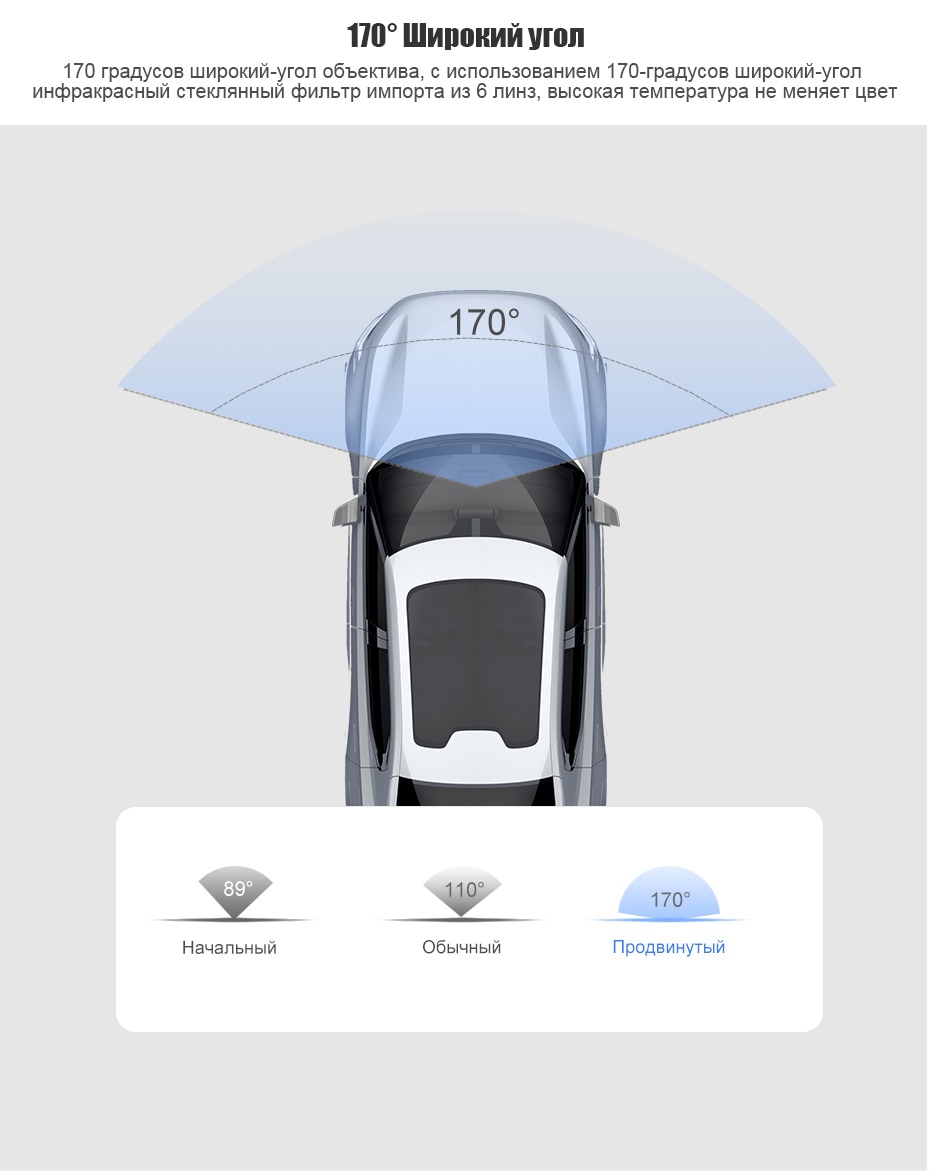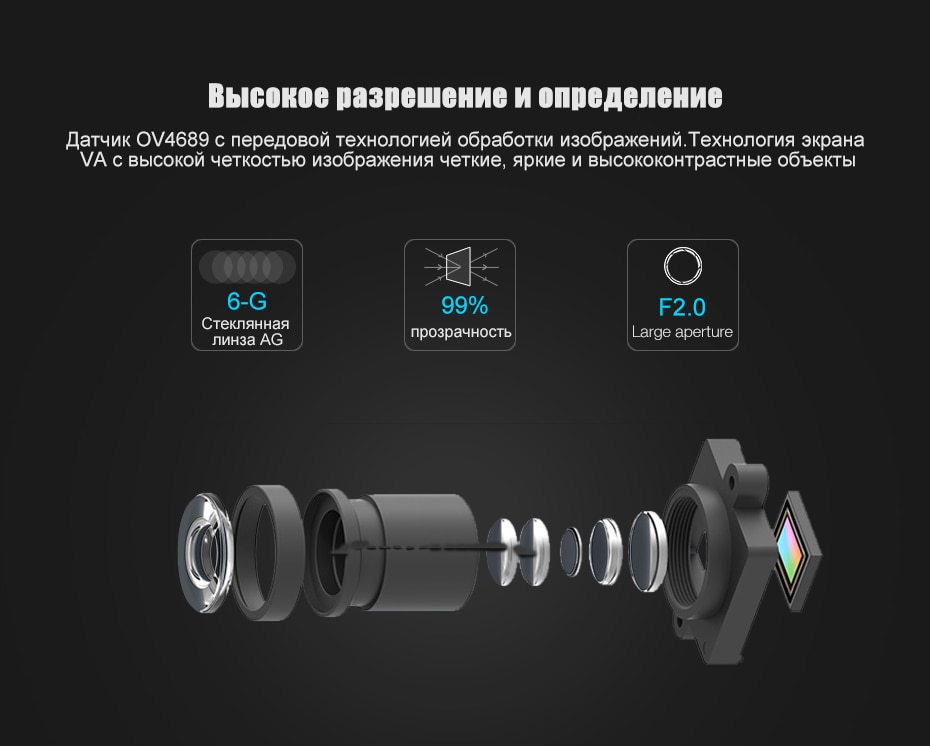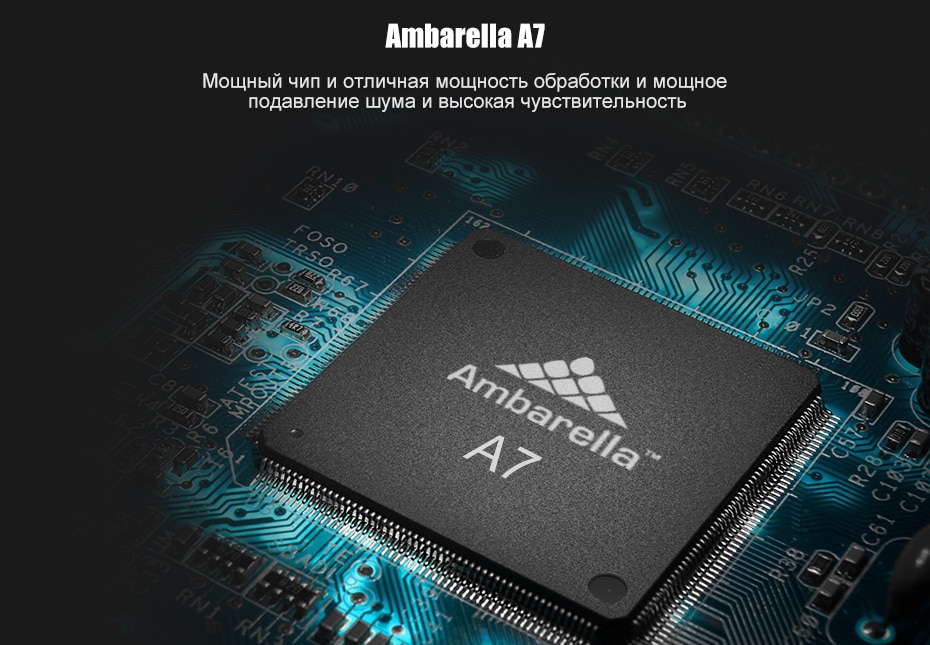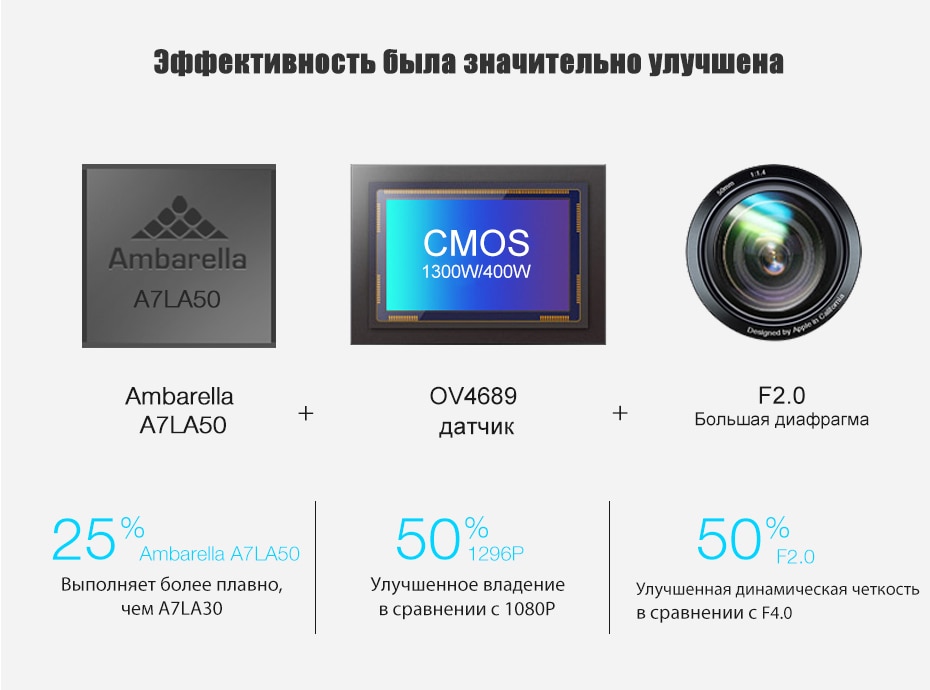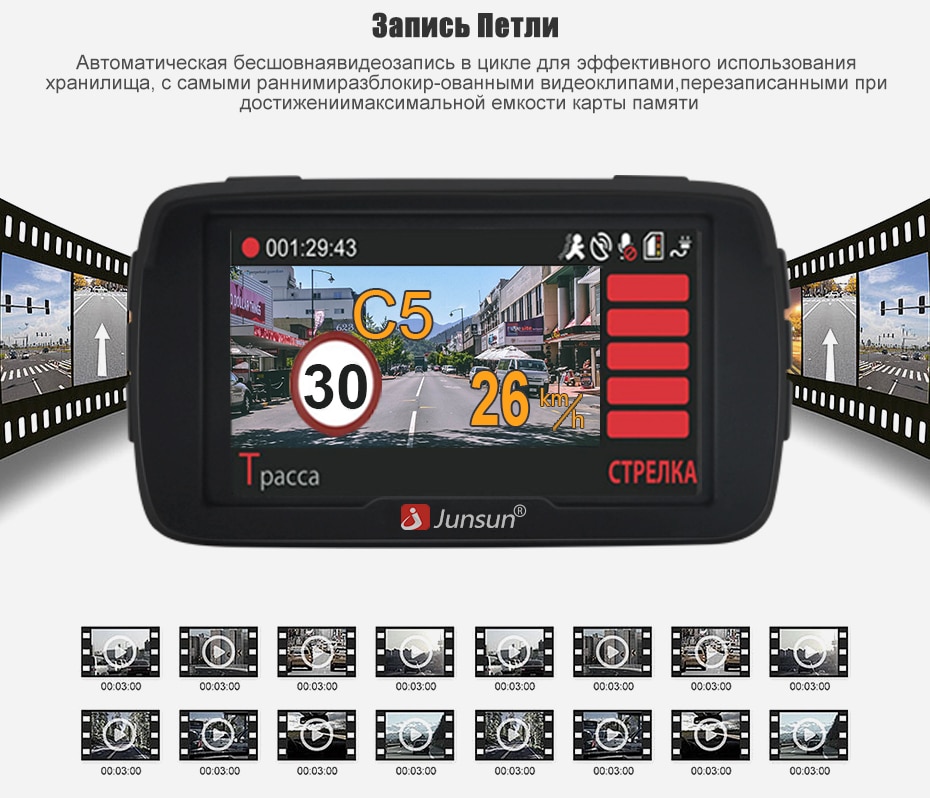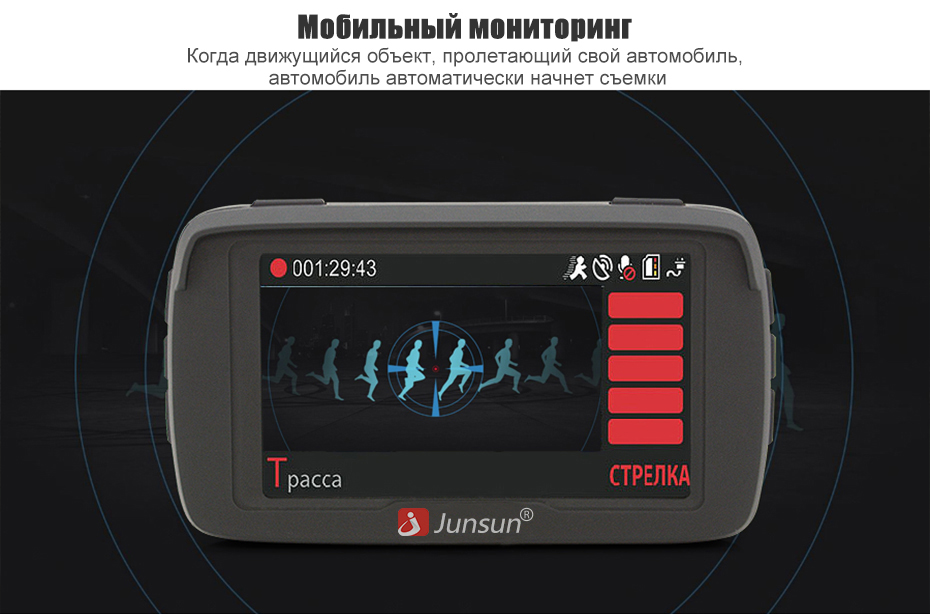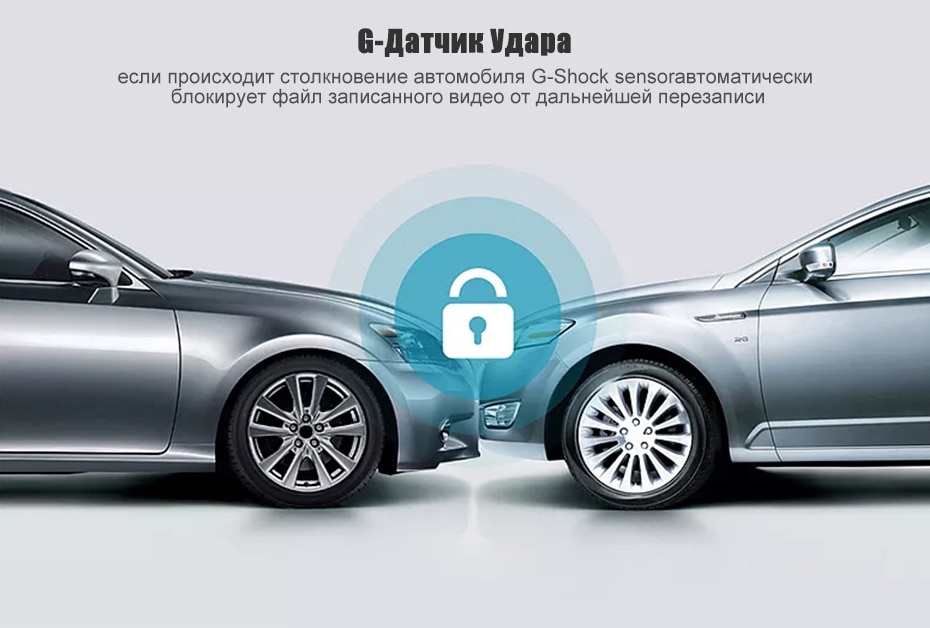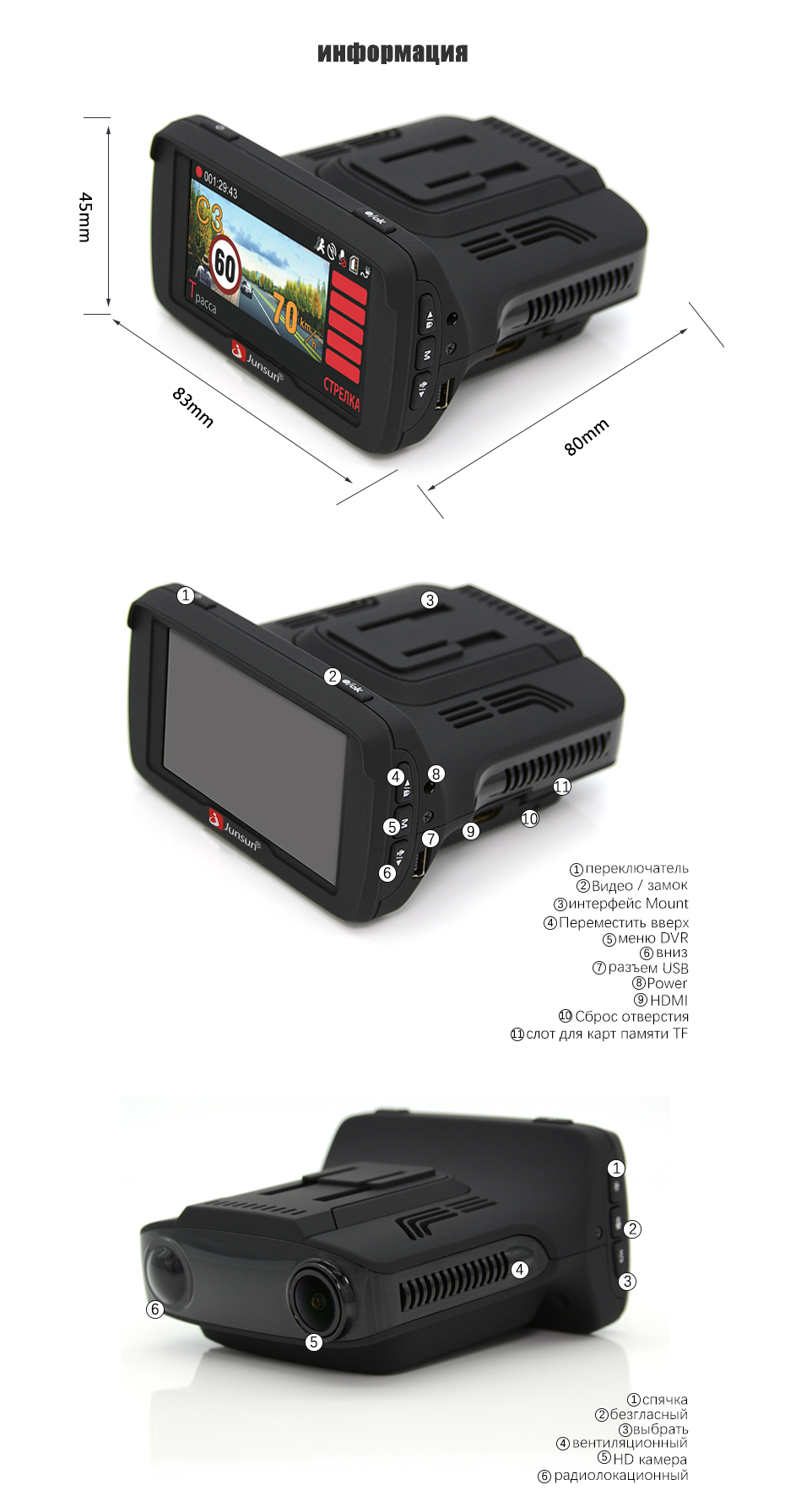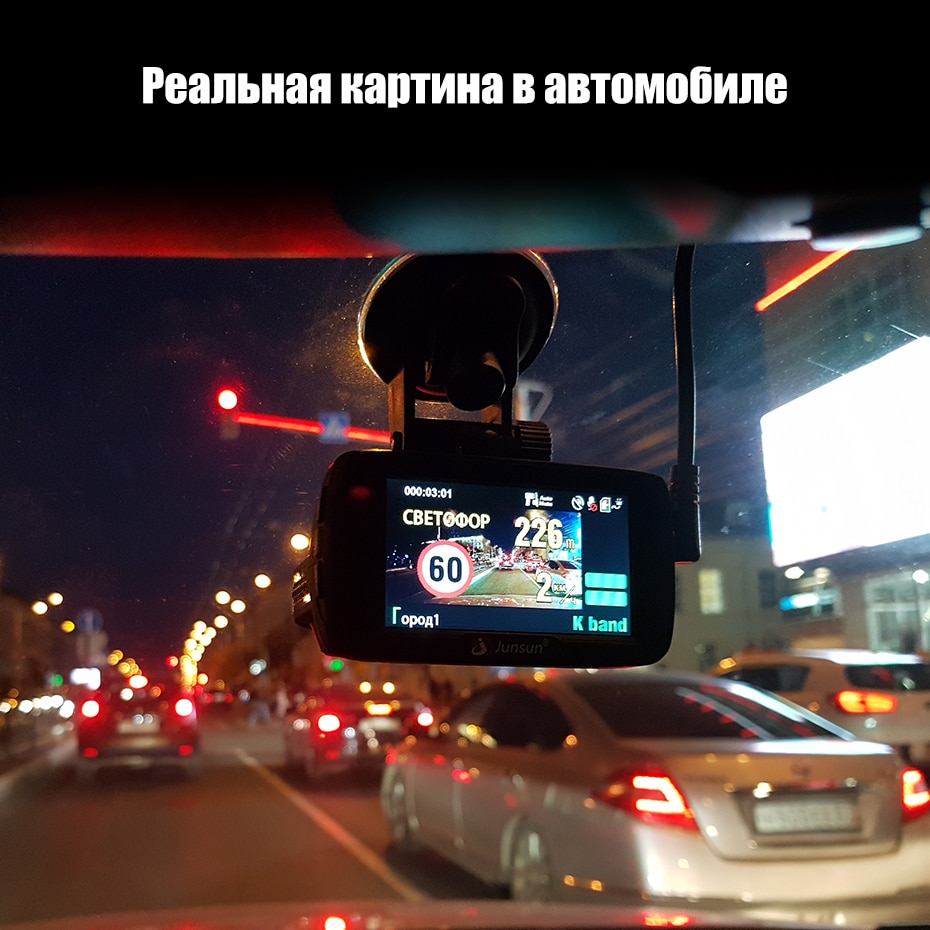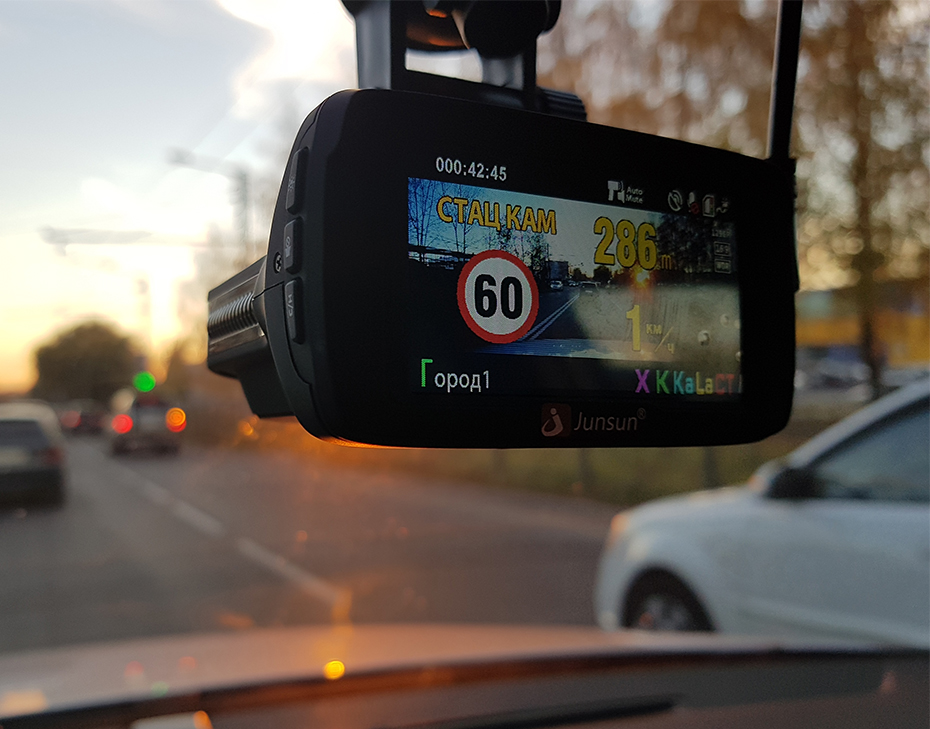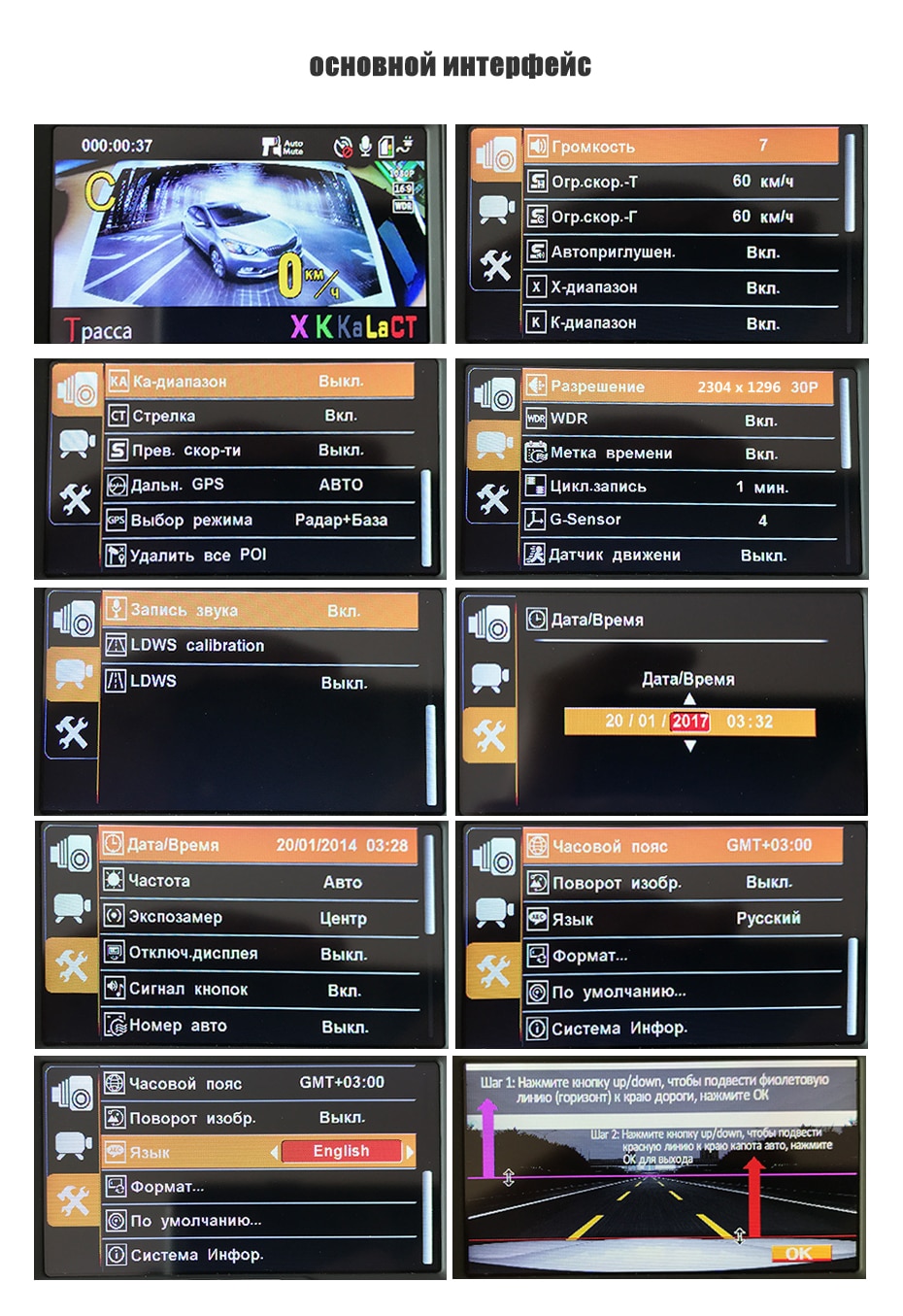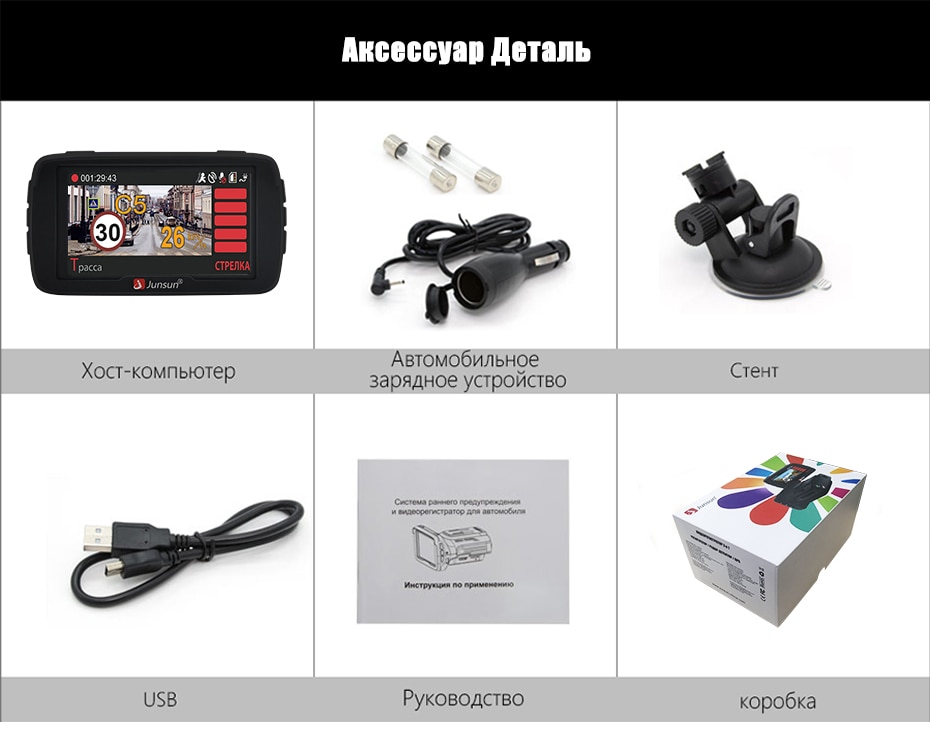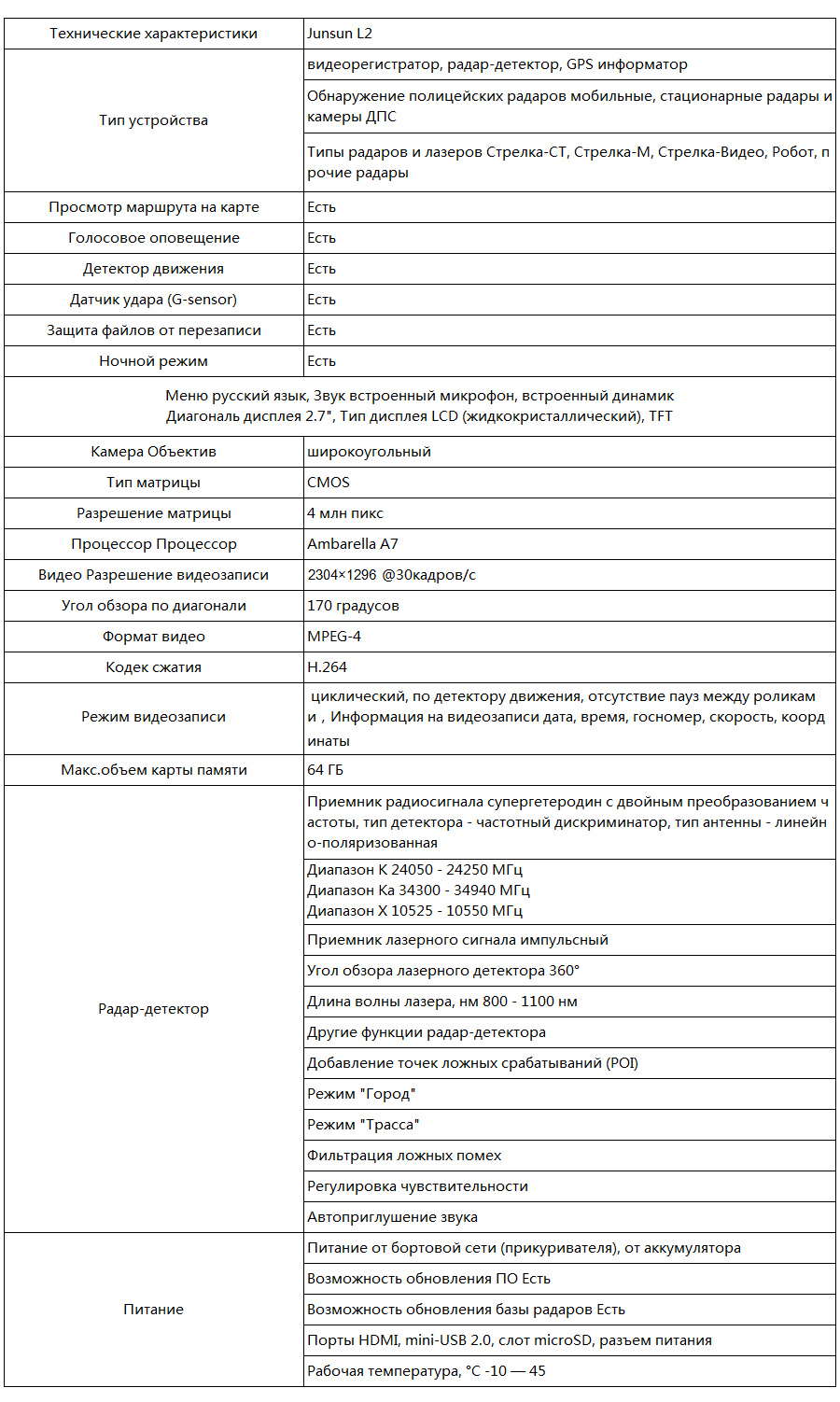 Q:Can't make warning when pass by a Fixed positioning.
A: There are several possible reasons for this problem:
1. Using the device by mistakes.
2. Data doesn't include this fixed positioning.
Q: How to use the radar on correct way?
A: 1. use original dc car charger to connect and make located.
2. please notice that speed you setup.If you setup 60km/h, it will warning when speed over than 60km/h. If you want to warning with slow speed, please setup by yourself.
3. Alarm Distance are different. K Band: 500-1000m, CT Band: 200-300m. Attention: if you drive very fast and the radar might not respond so quick as your speed. It might not warning.
Q: what can I do if it doesn't have this fixed positioning?
A: 1. Please send us the latitude and longitude of the fixed positioning, and we will make you a new data to update. Please leave us about 1 week to make a new data.
2. please make a POI by yourself and it will work next time.
Q: How to make a POI by yourself?
A: 1. make sure located successfully (only use the Original DC car charger can locate.)
2. Keep driving your car at lest 5km/h.
3. turn into the Radar operation interface and long press [Up key].
Q: Use two radars at the same time, our radar doesn't warning but the other one warning?
A: Please attention 2 radars can't use at the same time. Our radar has anti-interference function so it will not warning when 2 radars put together. Please use one by one to make a test.
Q: why can't located if use the car charger with USB?
A: for difference of Voltage. The input voltage of usb charger is 5V, it can only running the DVR not Radar. Please use dc charger when you use this radar, or it can't work well.
Attention: don't use a high voltage usb charger to connect, it might be burn.
Q: Other countries except for Russia, can't use the Radar?
A: this radar can use in Russia, Belarus,Ukraine, but the default data is of Russia. Please contact us for data of Belarus and Ukraine.
Q: Why is the battery life so short?
A:As the RADAR's small size, so the RADAR battery capacity is small, when use it , you need to connect the car charger.
Please note that you must use the original car charger, then it will work. If you use other chargers lead to the product to stop working, we do not assume any responsibility, please understand.
Q:why the device not support the loop recording?
A: it support the loop recordings , you can try to format the card for 3-4 times in the device ;
and please set the low or close the G-sensor (about the G – sensitive : when you car has the collision, the RADAR will store the video in emergency, and this video will be locked , it will not be delete auto.),  see my picture :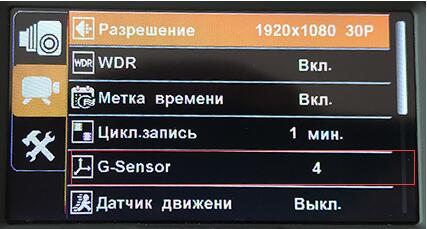 Q:Why the device do not turn on and reboot ?
A:If you use it in the wrong way or connection voltage is unstable it will cause this problem ;
please charge it in the car for half an hours, then click " reset" in the back of the device  for  five times in a row or use other car power to  test
Q:About GPS function ?
A:The product only supports track recording ,hope you can understand .
Q:About Radar warning function
A:The Radar waning can't be 100% accurate for different local bands and sensing of the chip. Radar date might can't cover all data, and we will try to update the date every year. Please understand and wait patiently. Try to make a POI by yourself when needed. Thank you.