Product Description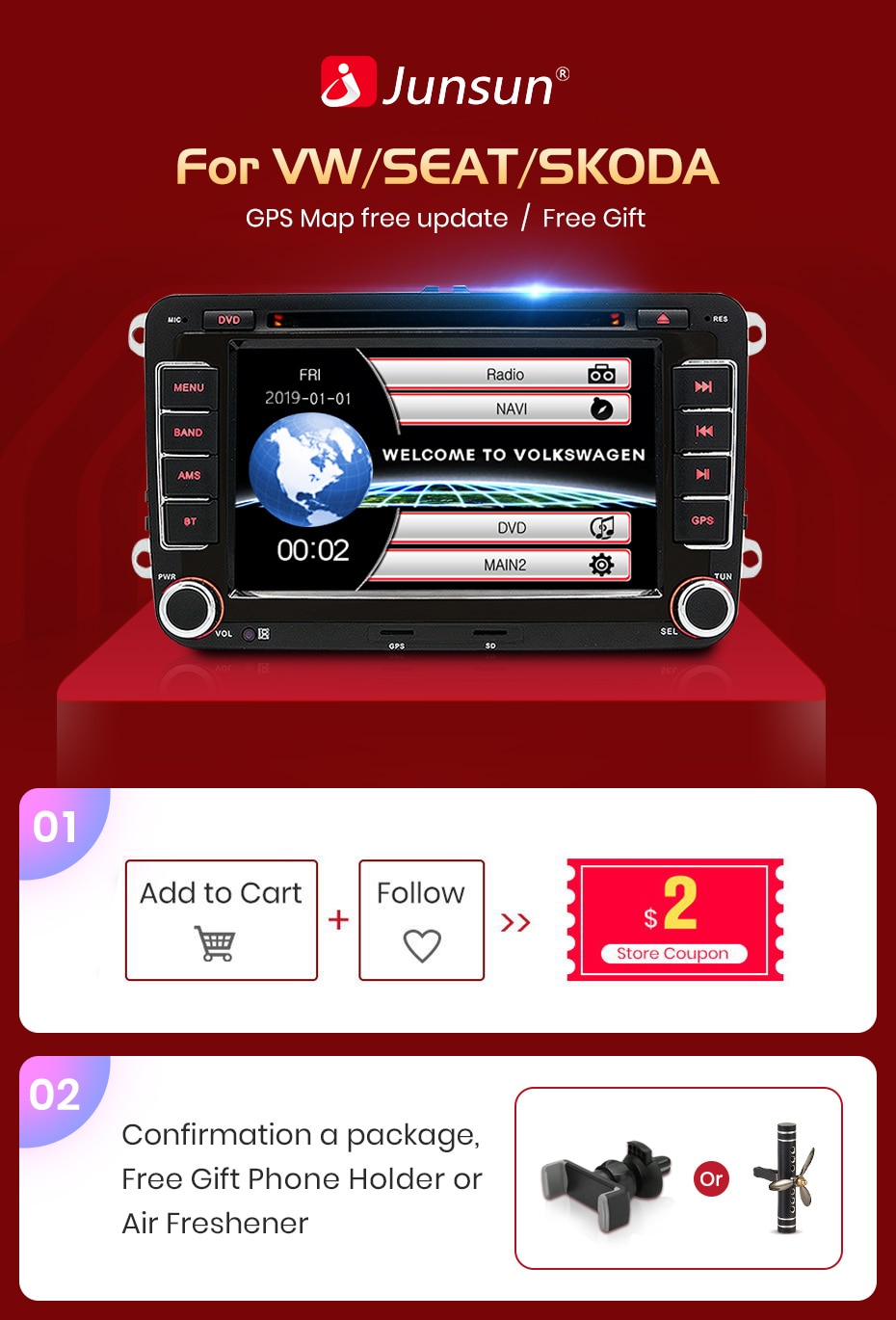 >> Why choose Junsun ?
1. AliExpress Top 10 Brands, worth to trust; Junsun Official Store has 1000K + fans, popular among customers. 2. All products have been passed strict quality test before shipment, make sure high quality. 3. After verify payment will ship out within 48H from China warehouse, and 24H ship from local warehouse, ES,EU,RU,PL Warehouse Delivery.(Working day time) 4. If the product has a problem within 365 DAY after confirming the receipt, we will replace the new machine directly for you,But Please contact us first to resolve the after-sales problem. This warranty does not apply to damage caused by accident, abuse, misuse, or modification of the product.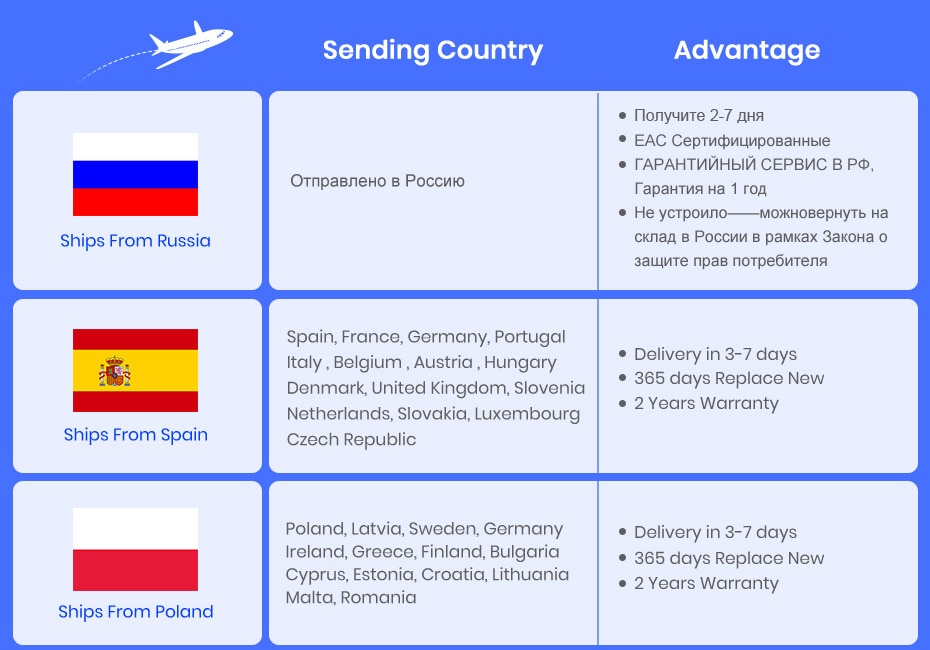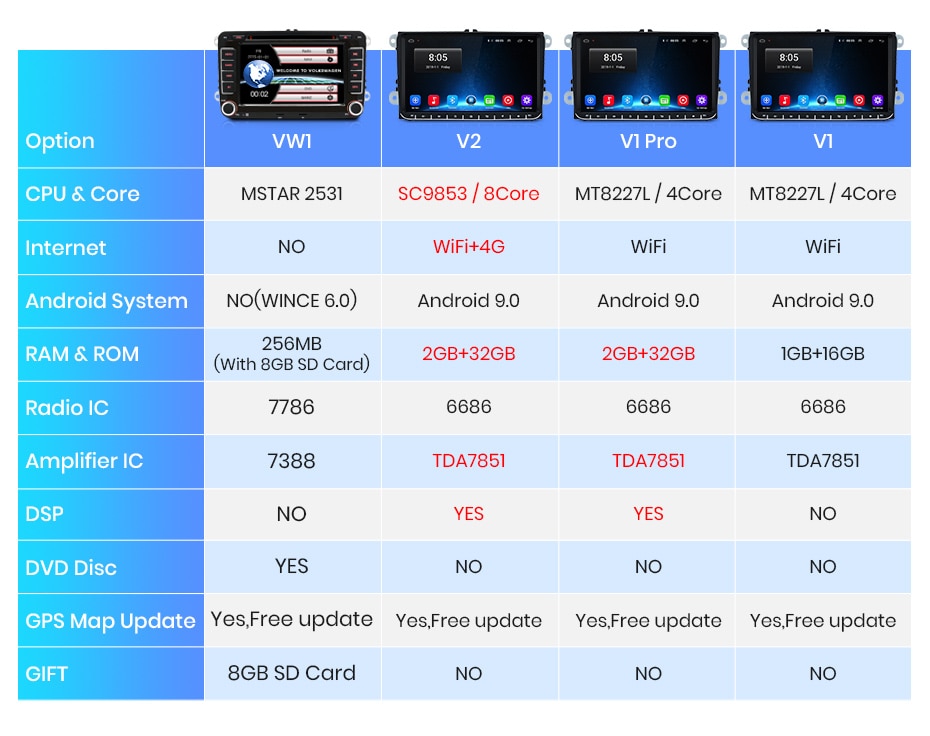 Features:
1, Support CD Player , Build in RDS , screen brightness adjustment , Built-in clock, calendar display , 2, Support 480P RMVB video play, RGB high definition image. 3, For high version of version built-in CANBUS,Support Steering wheel setting and control. 4, Audio frequency: Driving Mode, Co-pilot mode, After the car mode. Full car model. 5, Tailor the sound to your personal preference with the 9-band graphic equalizer. Pop, Rock, Jazz, Classical, Flat, User, Voice. 6, Build in radio, FM/AM with available for any market. (Europe, Australia, South America, North America, Russia, Japan, etc.) 7, GPS Navigation, update map in free 8, Bluetooth Built-in Handsfree Phone Connect your smart phone and dvd by bluetooth function,you could make and receive calls directly from the car dvd itself with the built-in MIC and speaker. It can also play music by Bluetooth, and make your hand free for safe driving. 9, Support rearview when connecting a rearview camera,Reversing automatically switch the screen (Rear view camera needs to be purchased separately) 10, Applicable models for Volkswagen/VW/Golf/6/Golf/5/Passat/b7/cc/b6/Jetta/SEAT//Leon/Altea XL/Tiguan/Skoda/Octavia/POLO 11, Menu Language > Russian, French, Spanish, Italian, Portuguese, Czech, German, Hebrew, Dutch, Swedish, Turkish, Polish, Finnish, Lithuanian, Norwegian, Serbian, Bulgarian, Hungarian,Estonian, Indonesian, Azerbaijani, Ukrainian, Slovak, Slovenian, Arabic, Persian .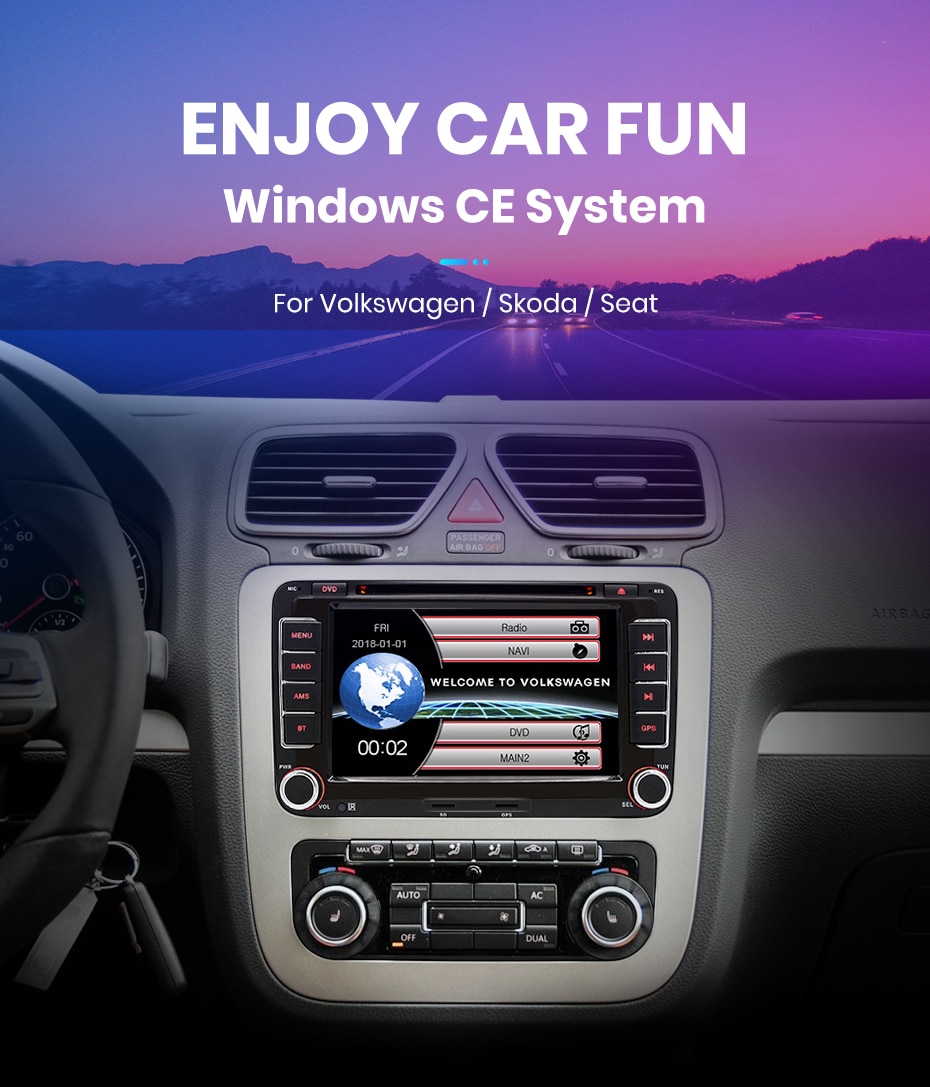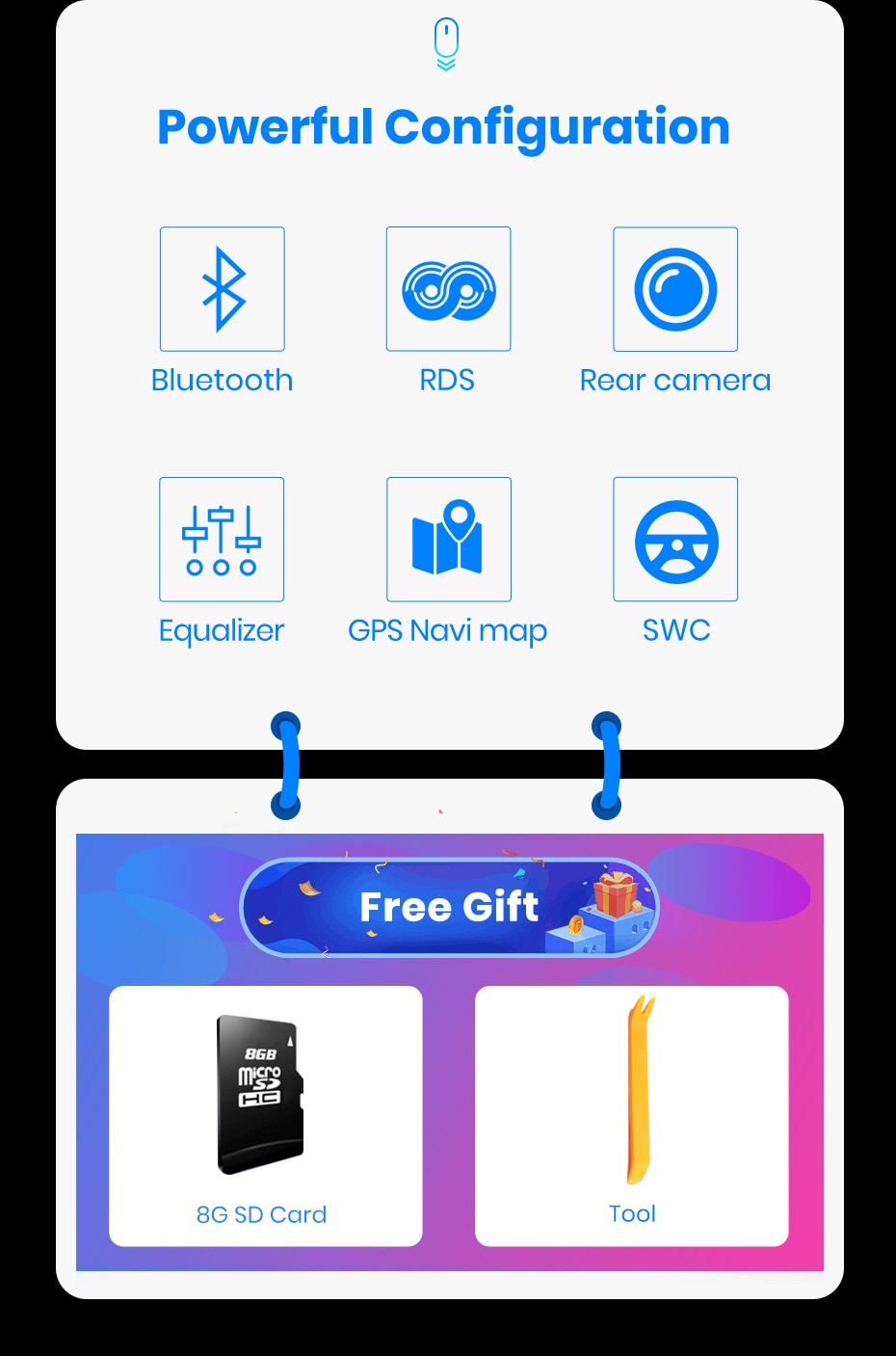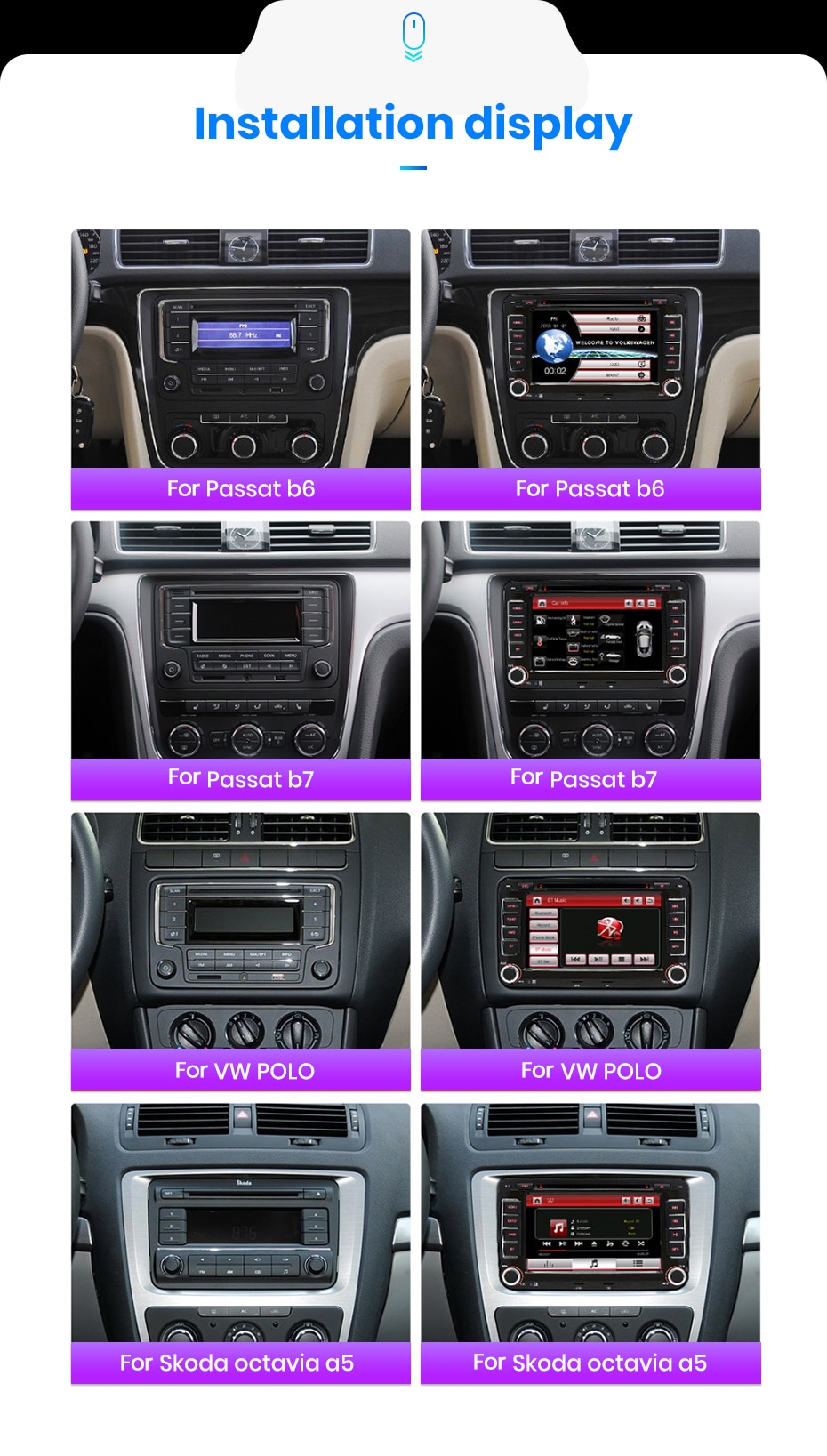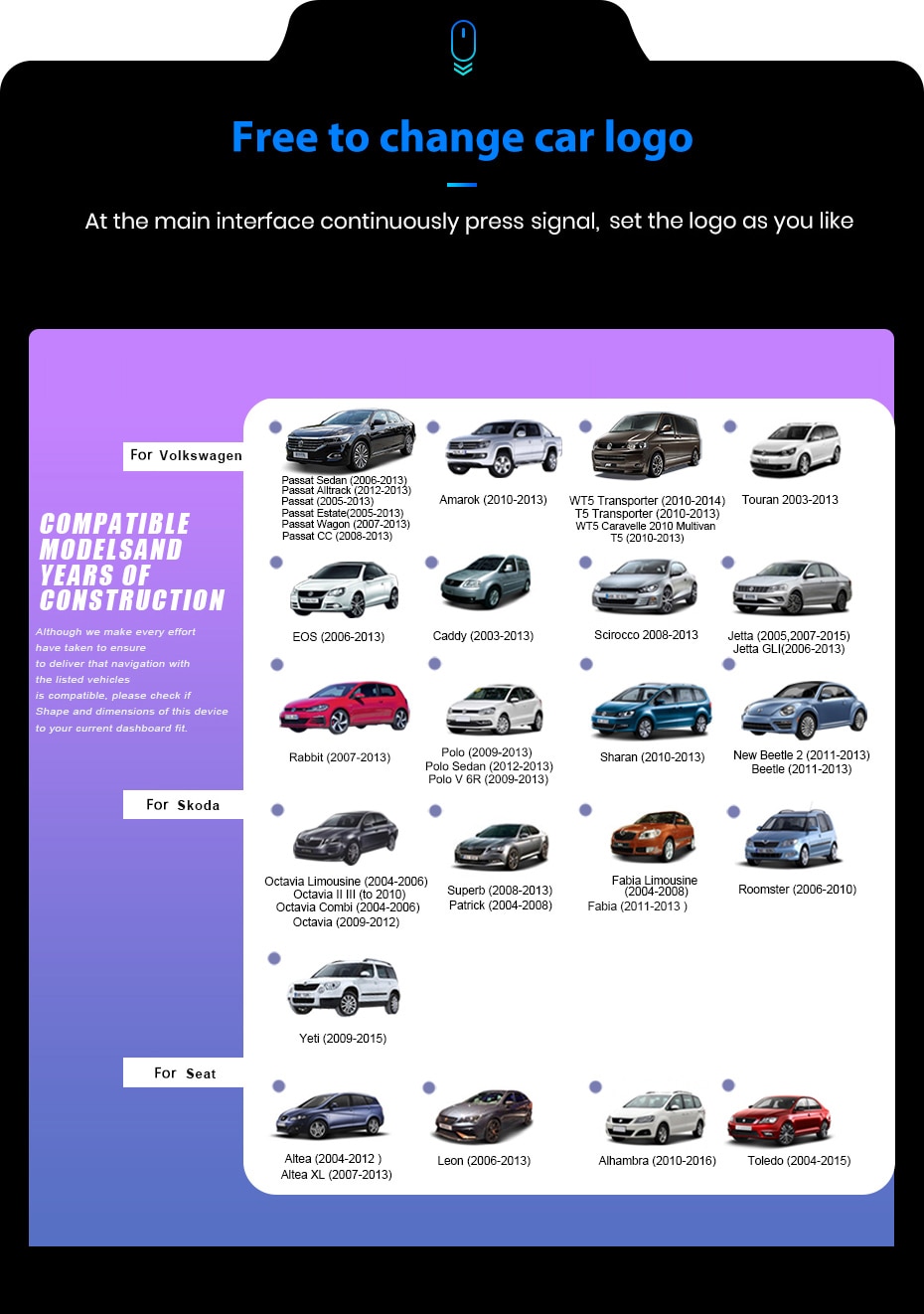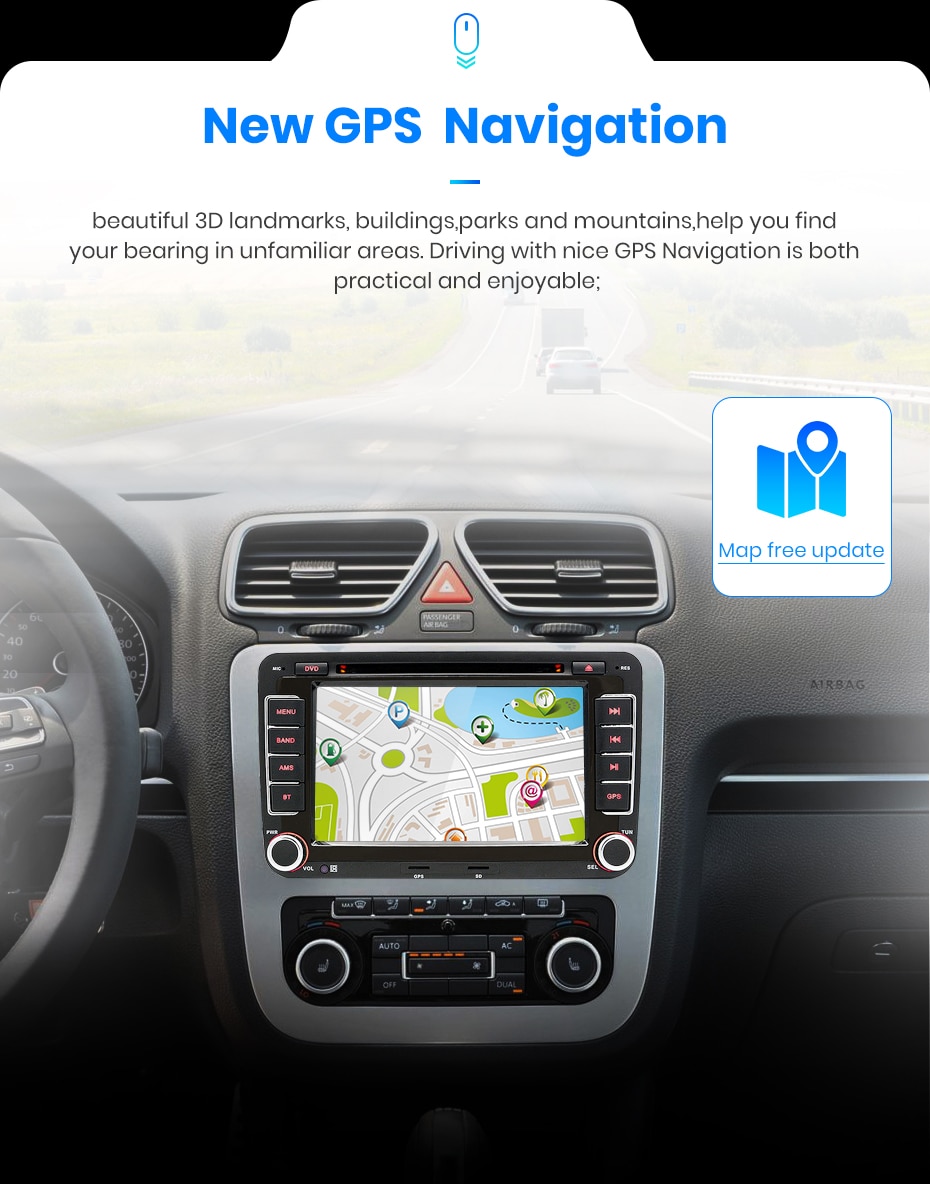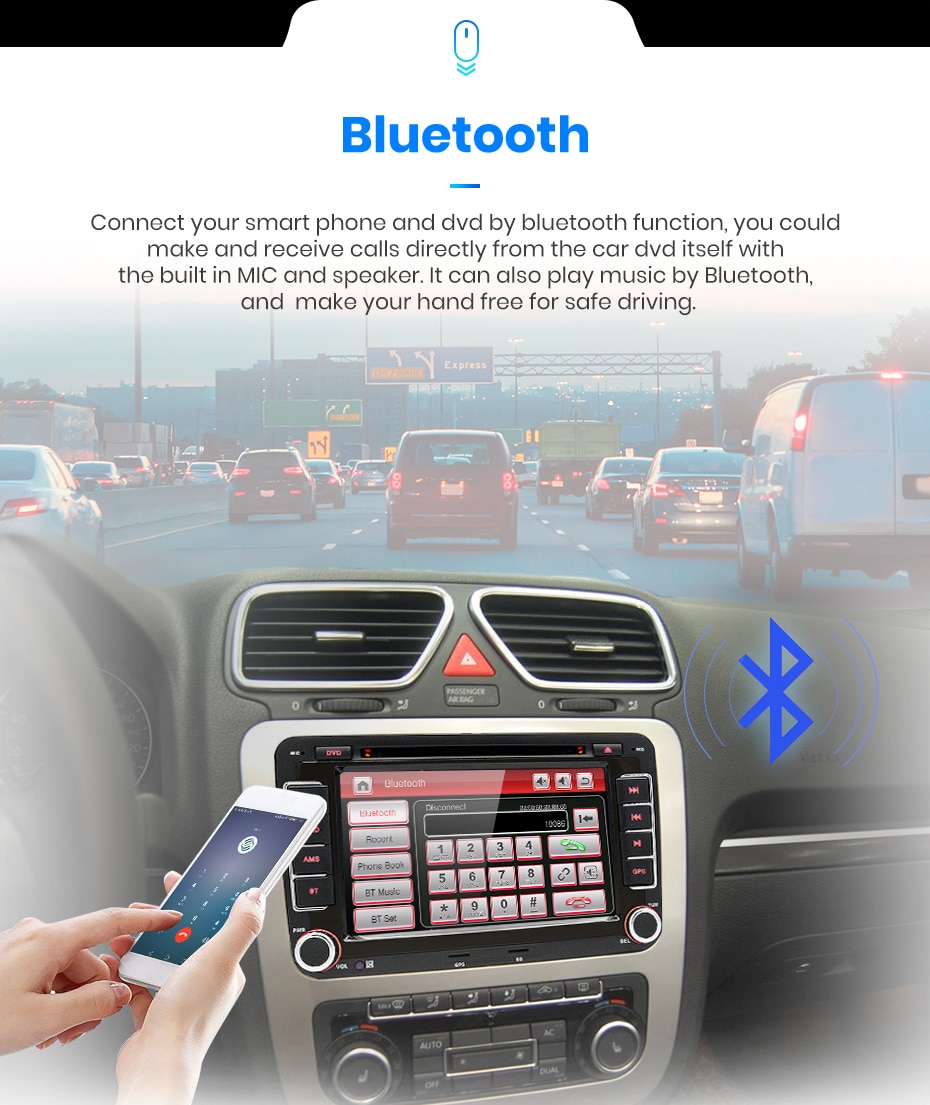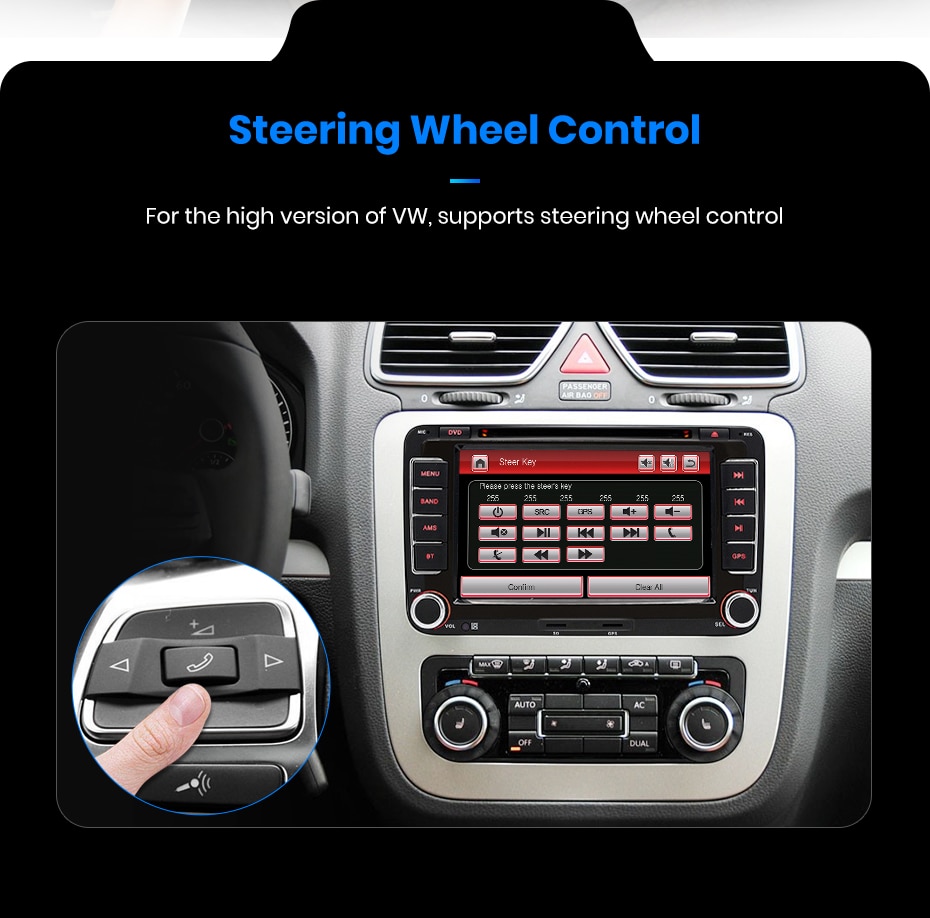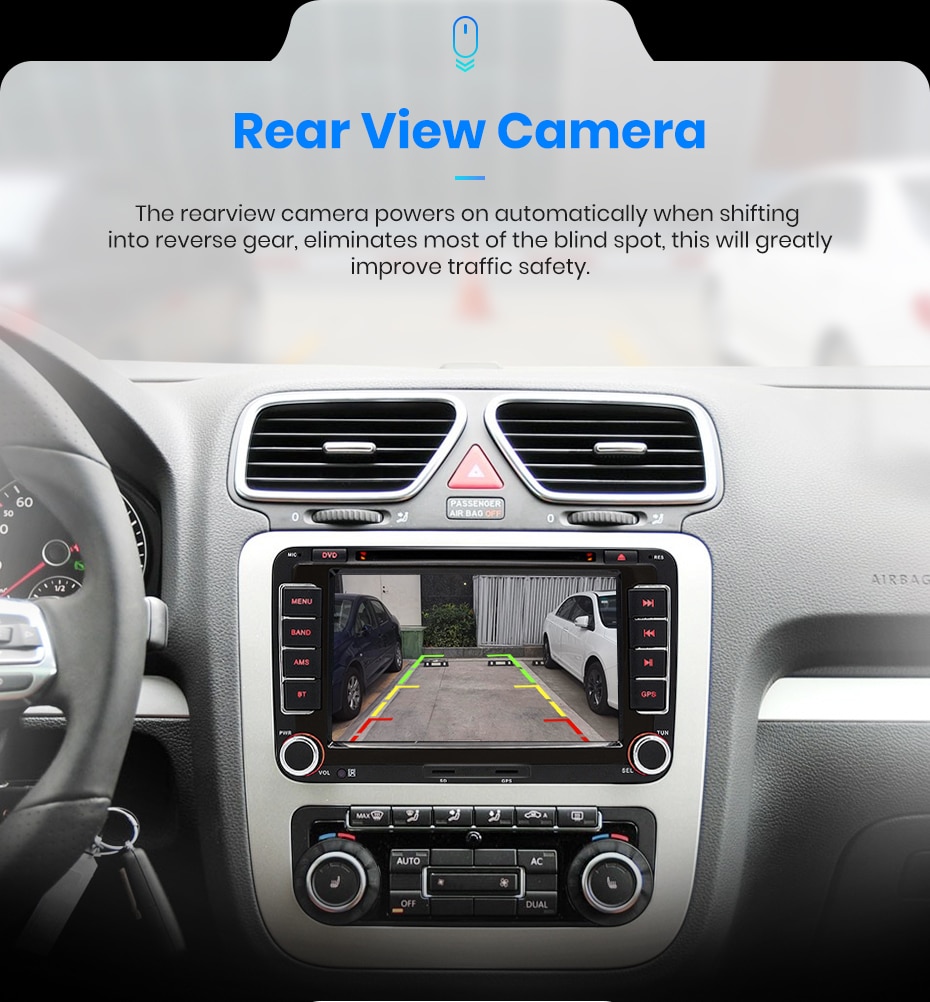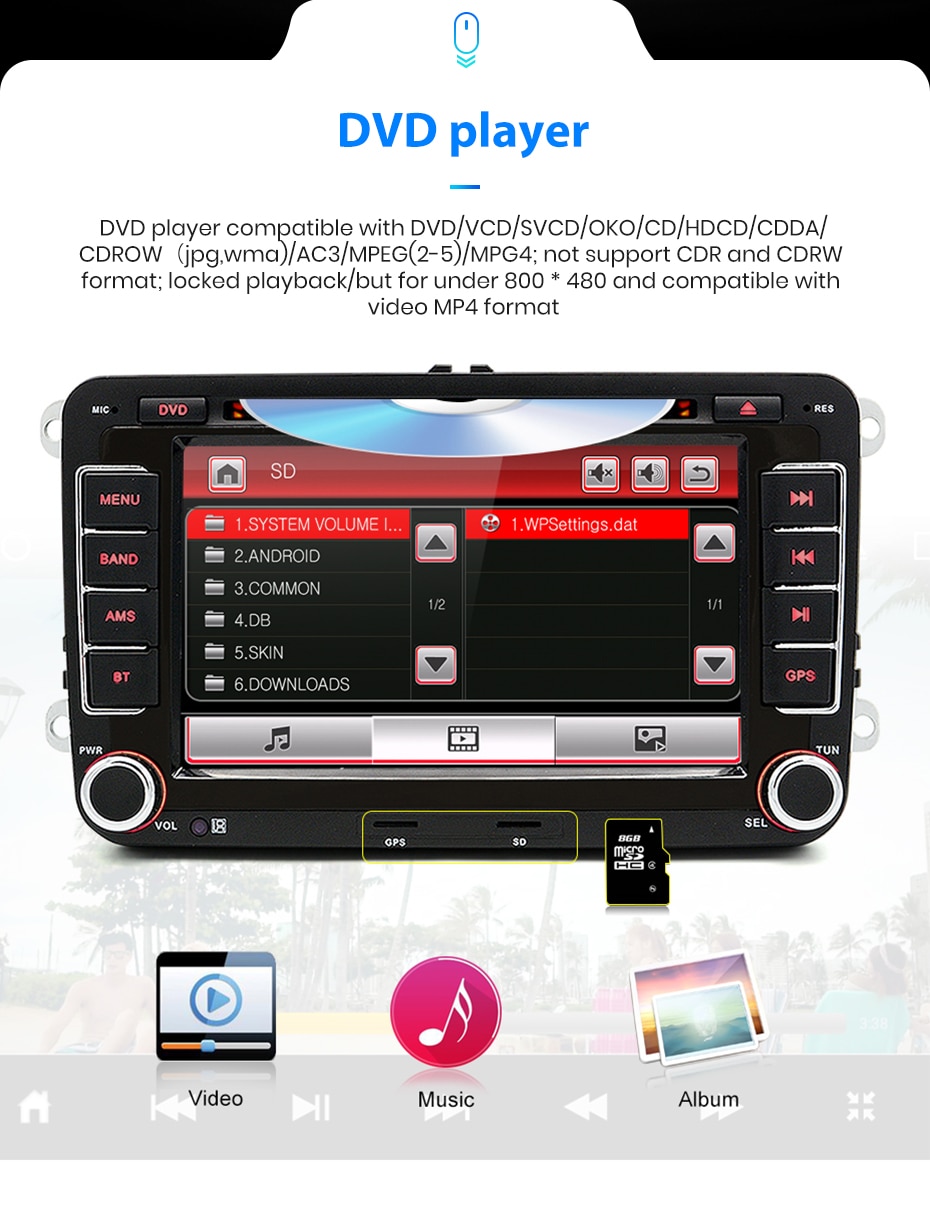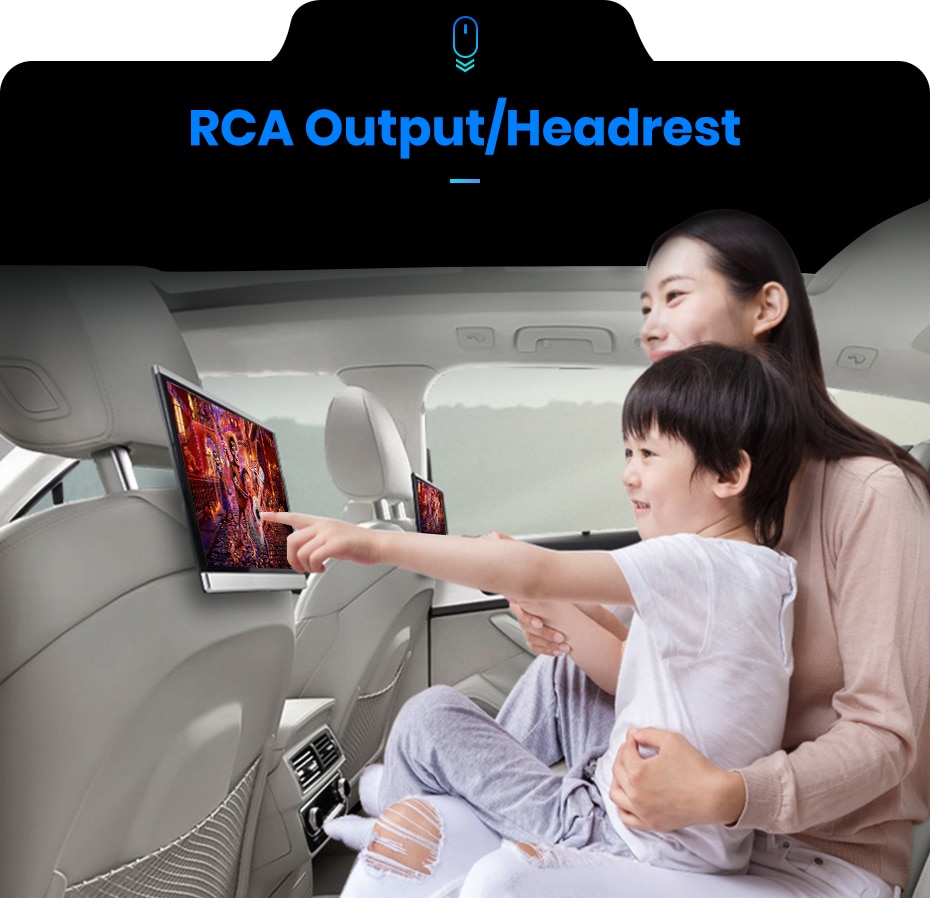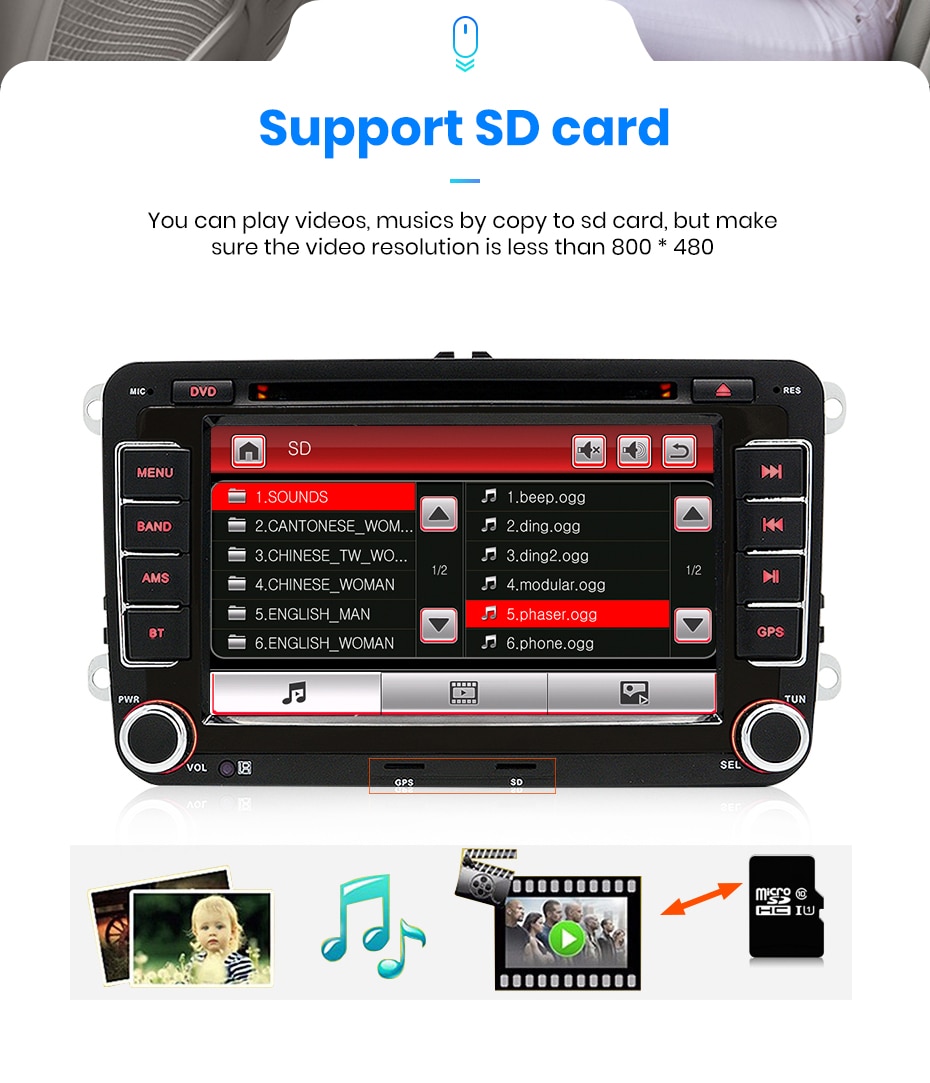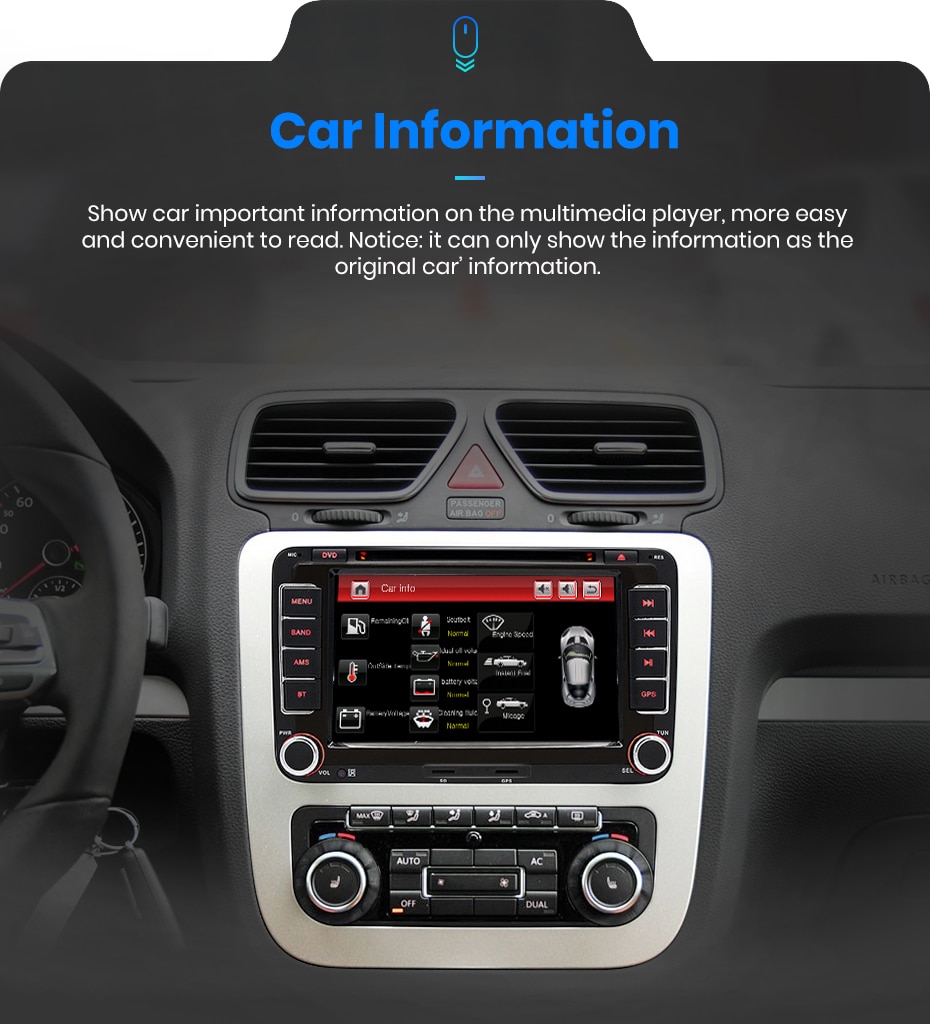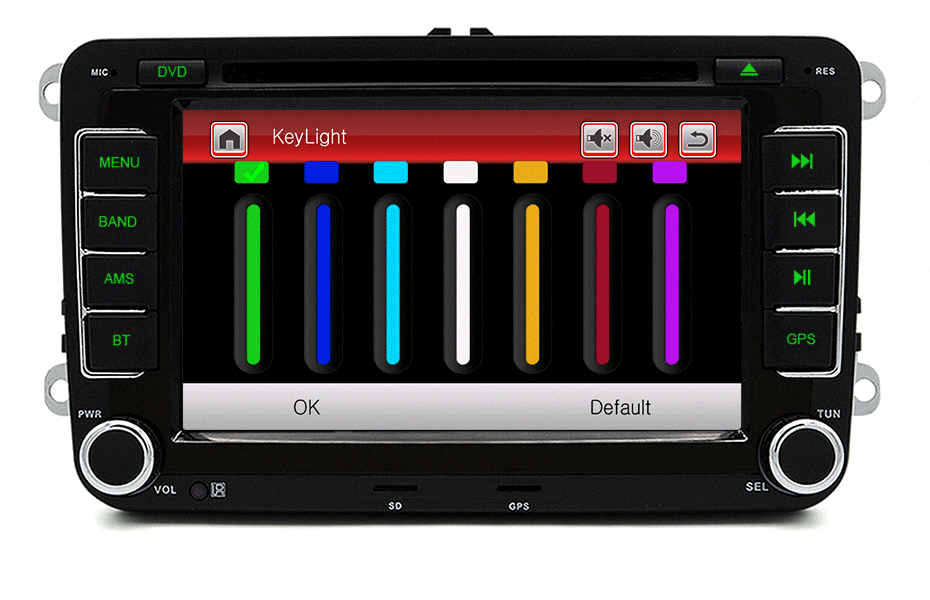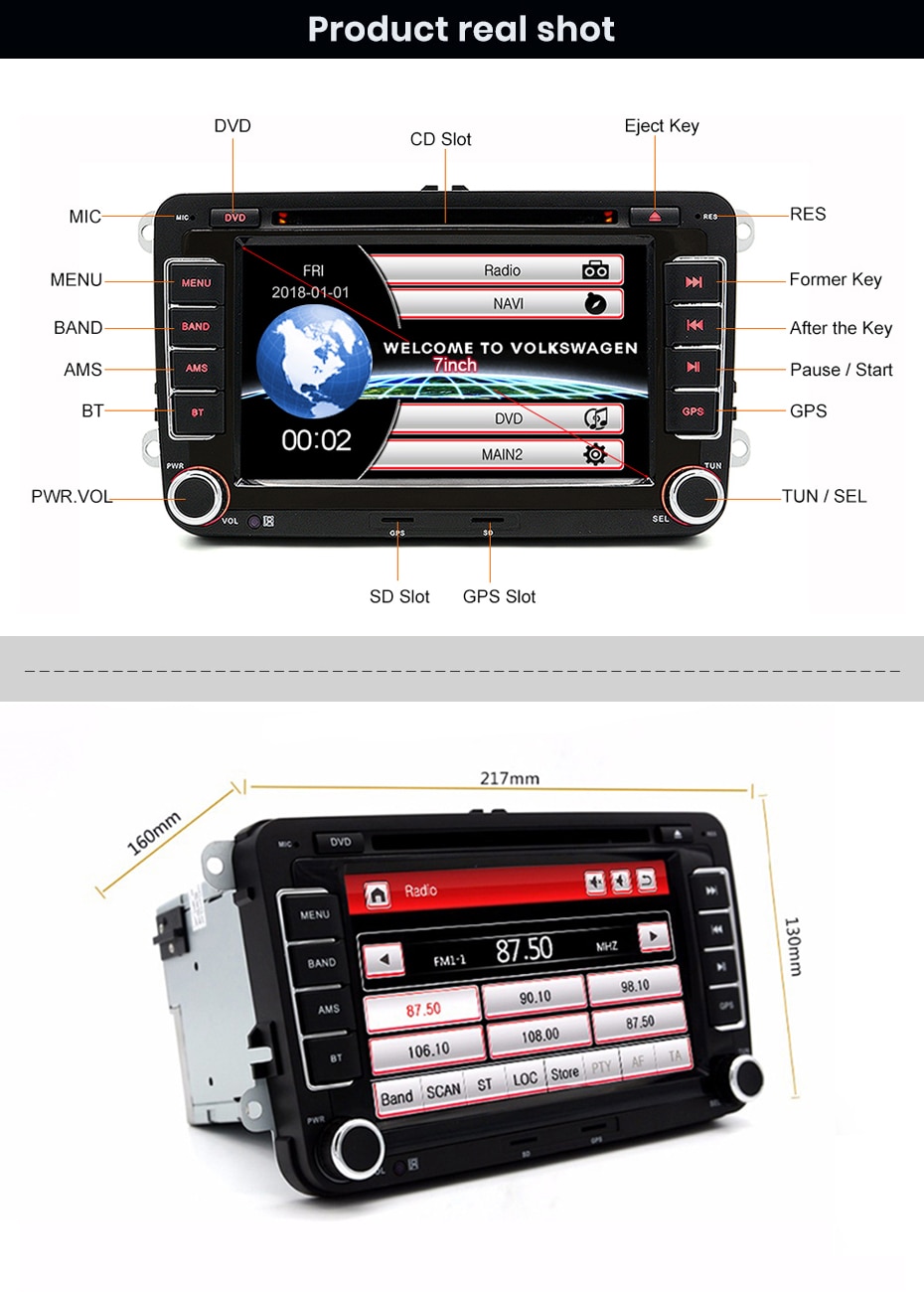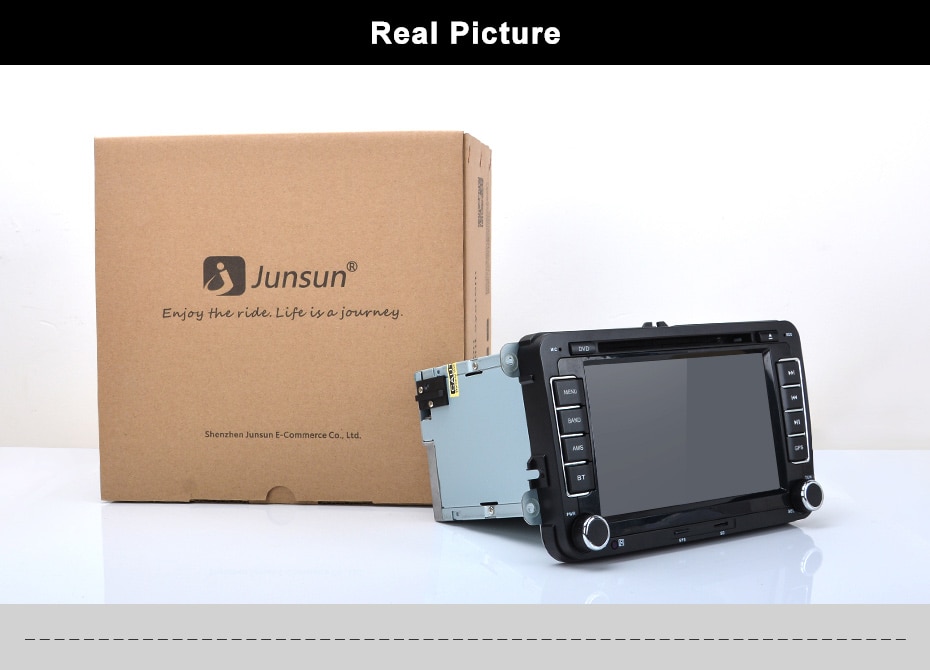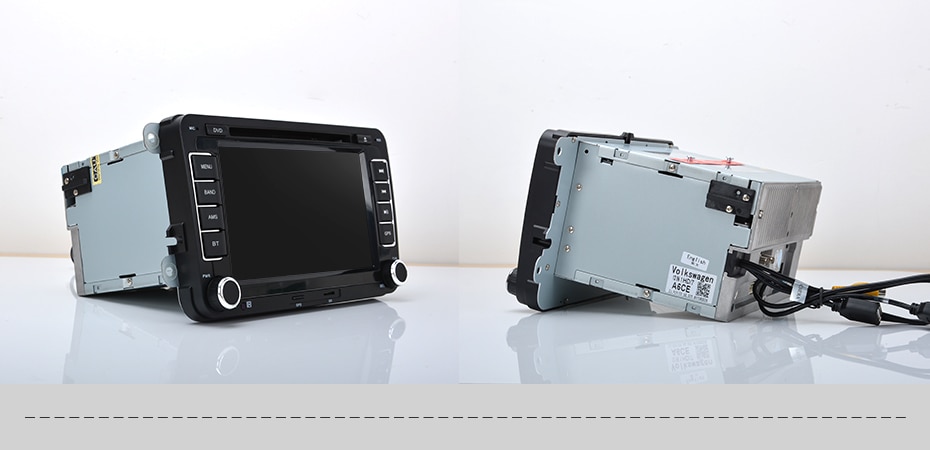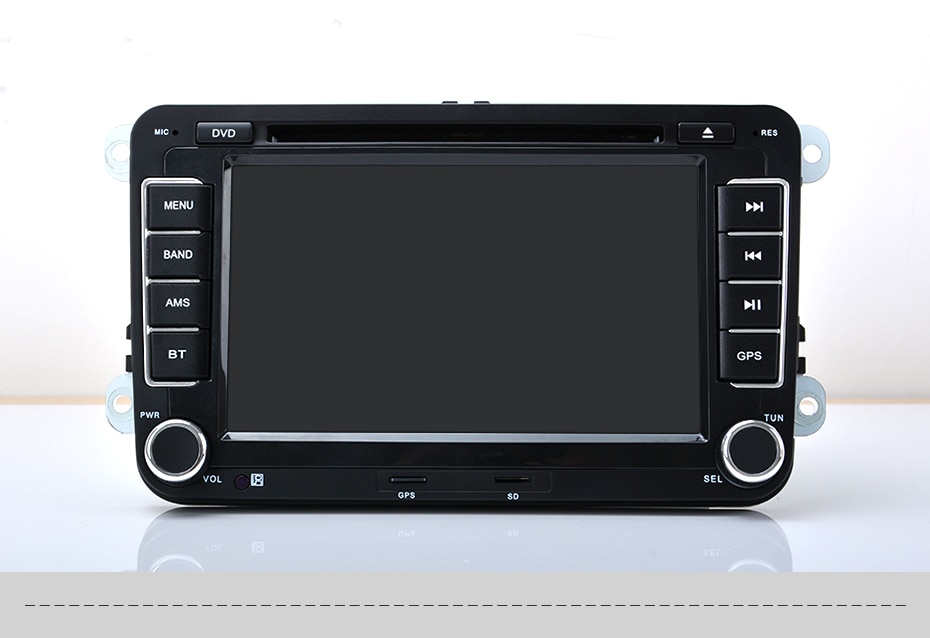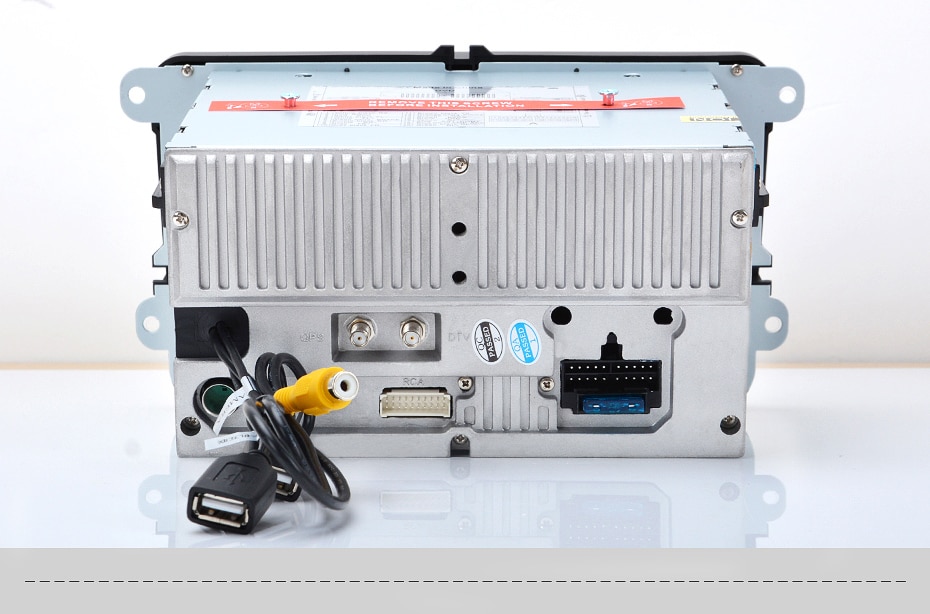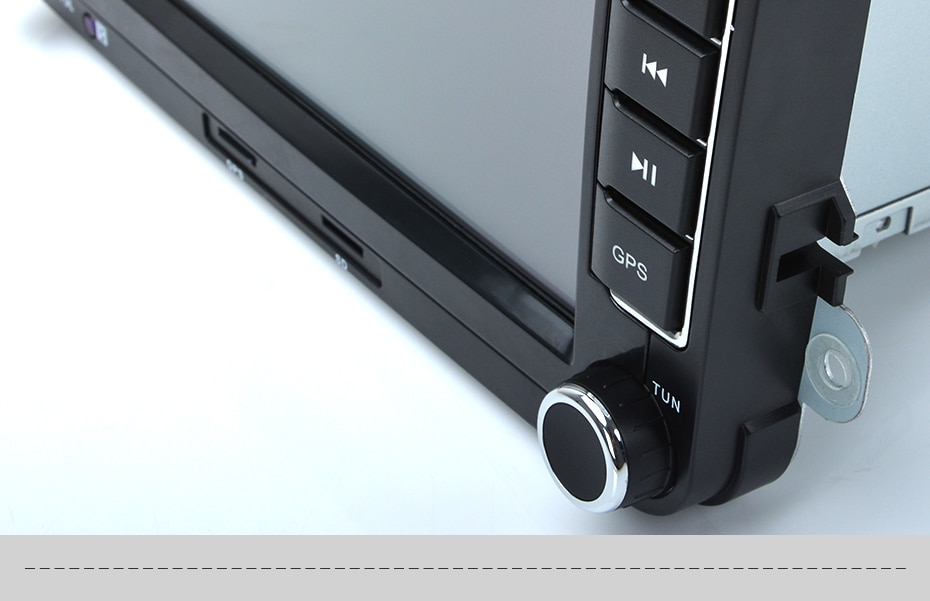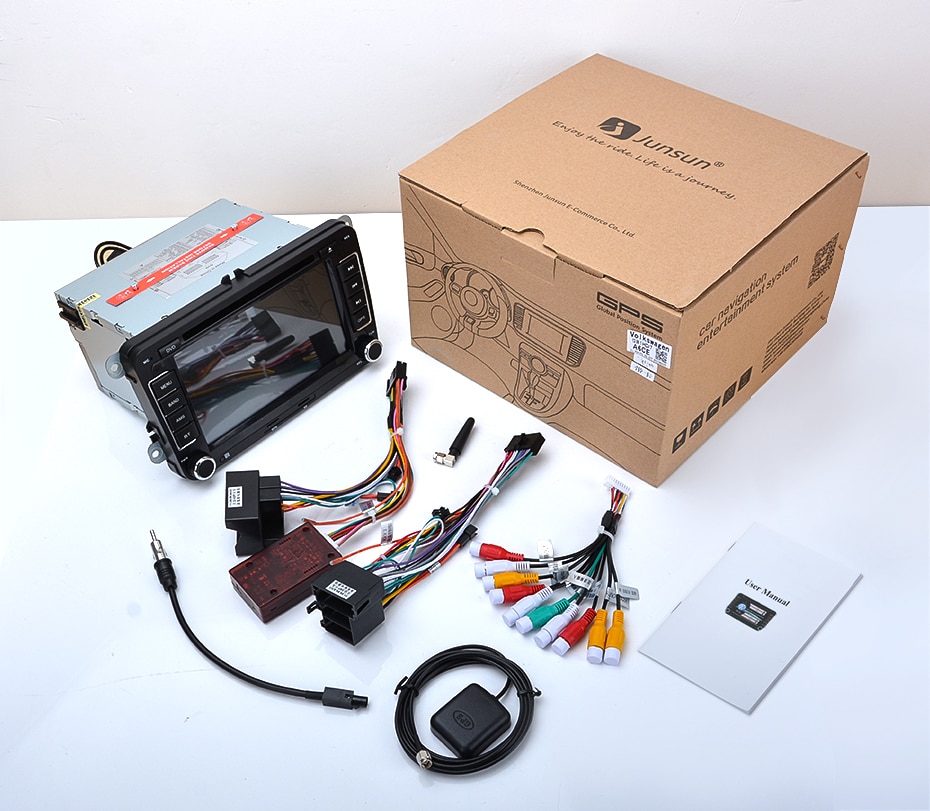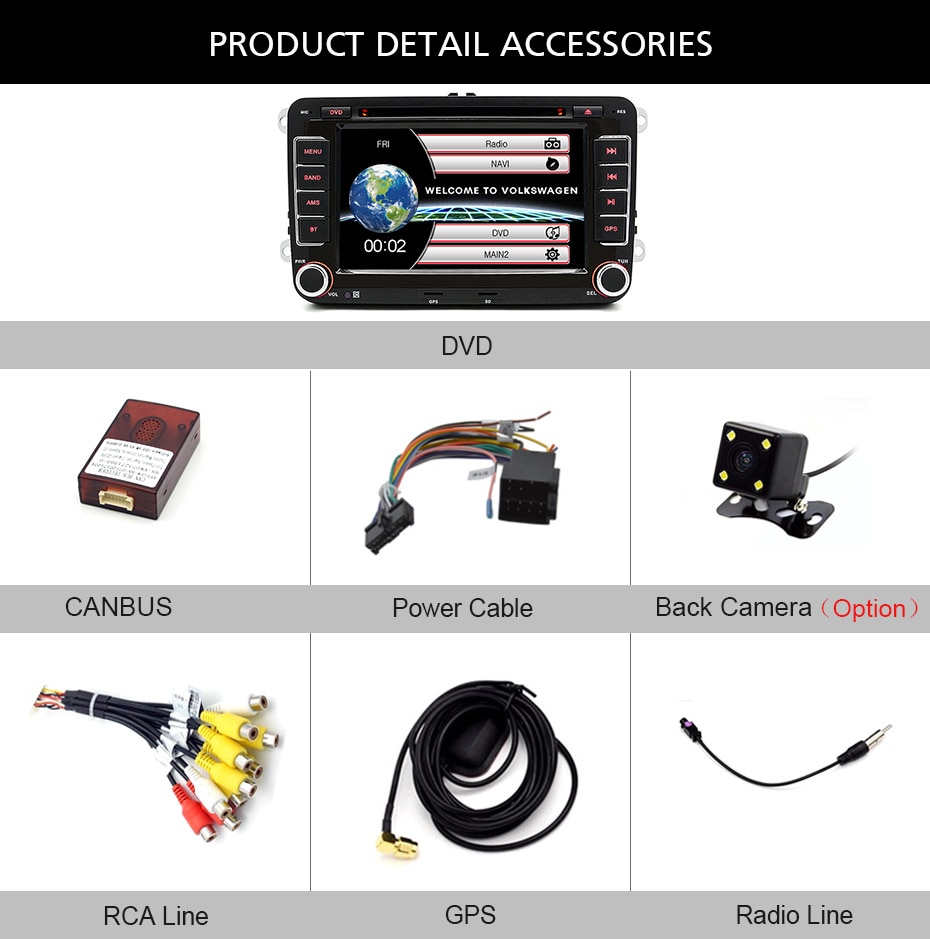 For your safe driving , the navigator and the music / radio can not work at the same time! Installation Tips 1. Check there is no damage on the packing you received. 2. Check there is no damage on products. 3. Test functions before install into your car; use 12-14v power supply connect and check functions. 4. Check your car information carefully. If your car can't check from our page,it might not compatible, please don't install it. For high allocation cars with canbus, you need to cut off the cables. 5. After installed, please check if it can turn off when your car turn off. if not, please contact us. NOTE: To make sure it can work well with your car, please try to make a test with our installation tips strictly.
Q: How to check low or high allocation cars? A: High allocation cars: 1. by the end of 2014: cars with canbus; 2. Beginning in 2015:cars with canbus or show door information, Air conditioning information,etc. Low allocation cars: cars without canbus. Please cut off the red(ACC) and orange cables installing on high allocation cars. Low allocation cars don't cut off.There are 2 cables, please check it.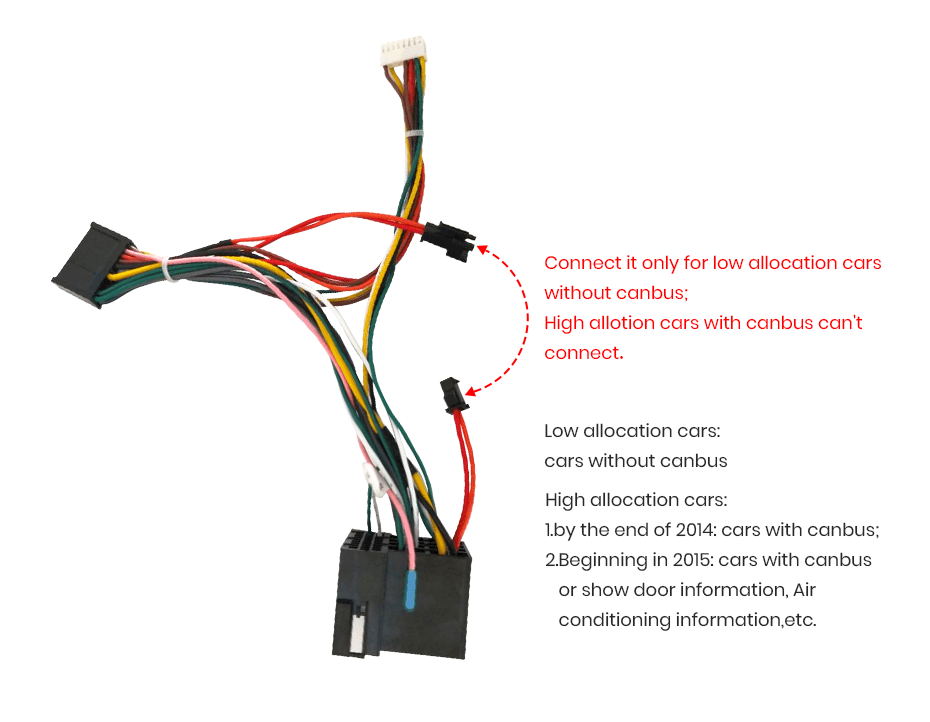 Q: the DVD can't turn off when car turn off/ the DVD continue to consume car battery after turn off. A: 1. For high allocation cars, please cut off the red(ACC) and orange(light) cable before install. 2. for low allocation cars, it doesn't need to cut off and it will not meet such problem. 3. If cut off cables but can't turn off, please check your car type from factory set, choose the VW and reboot. 4. If you try all but can't work, please contact us and tell your car information, we will make you a solution soon. Q: connect the rear camera correctly, but can't see the Reversing. A: Please cut off the reversing wire and connect to the positive wire of your car reversing wire. Q: How can I set the canbus? A: Click Main2 – Setup – General – Steer Key – Enter password 3368