Product Description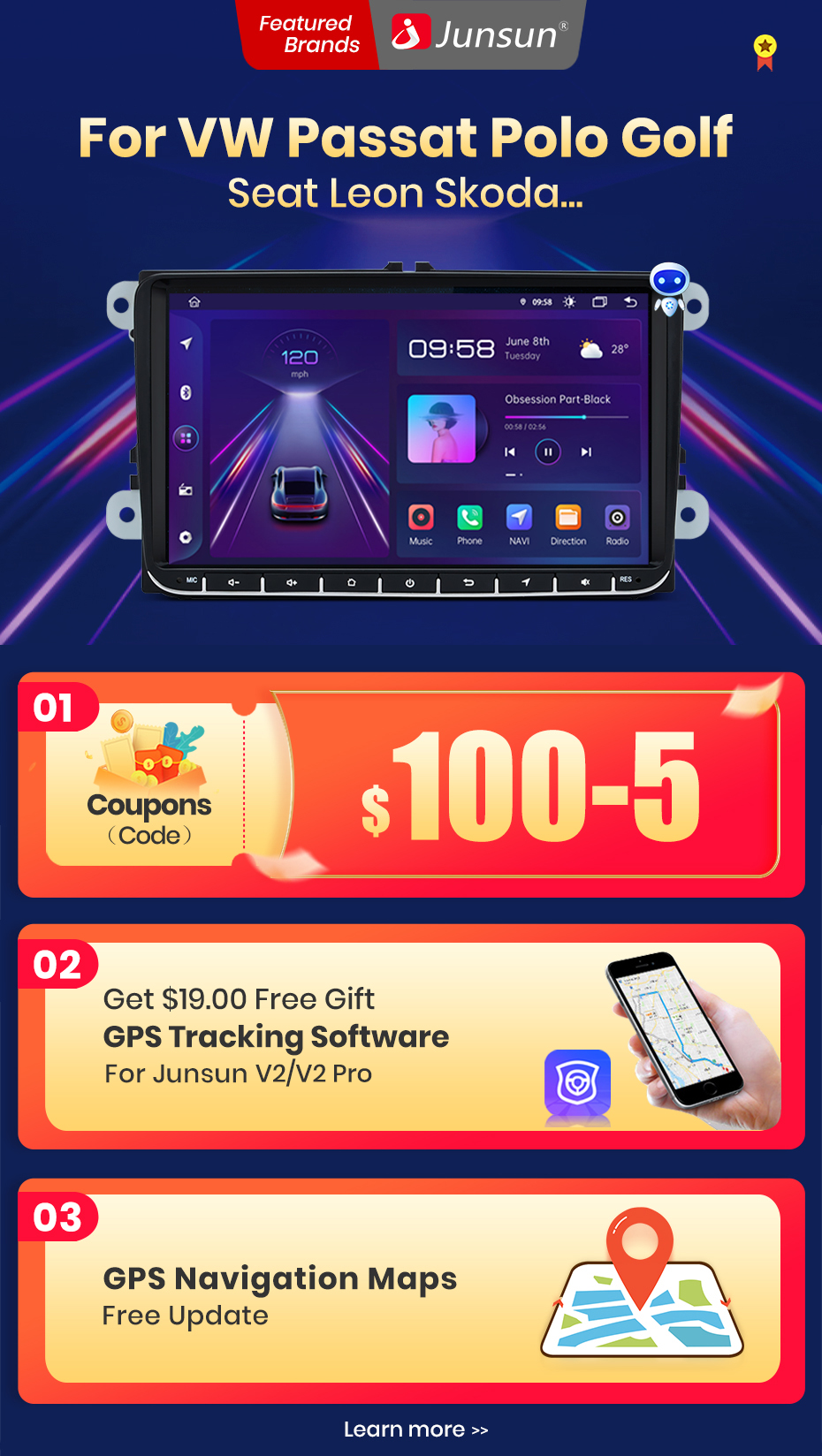 Junsun Online" APP,you can check tracking information and parking location on your phone; What's more if you buy the special DVR, you can take a picture what happen nearby your car; making your trip safe, fun, and convenient.
PS : Please contact us after purchase to get Junsun online software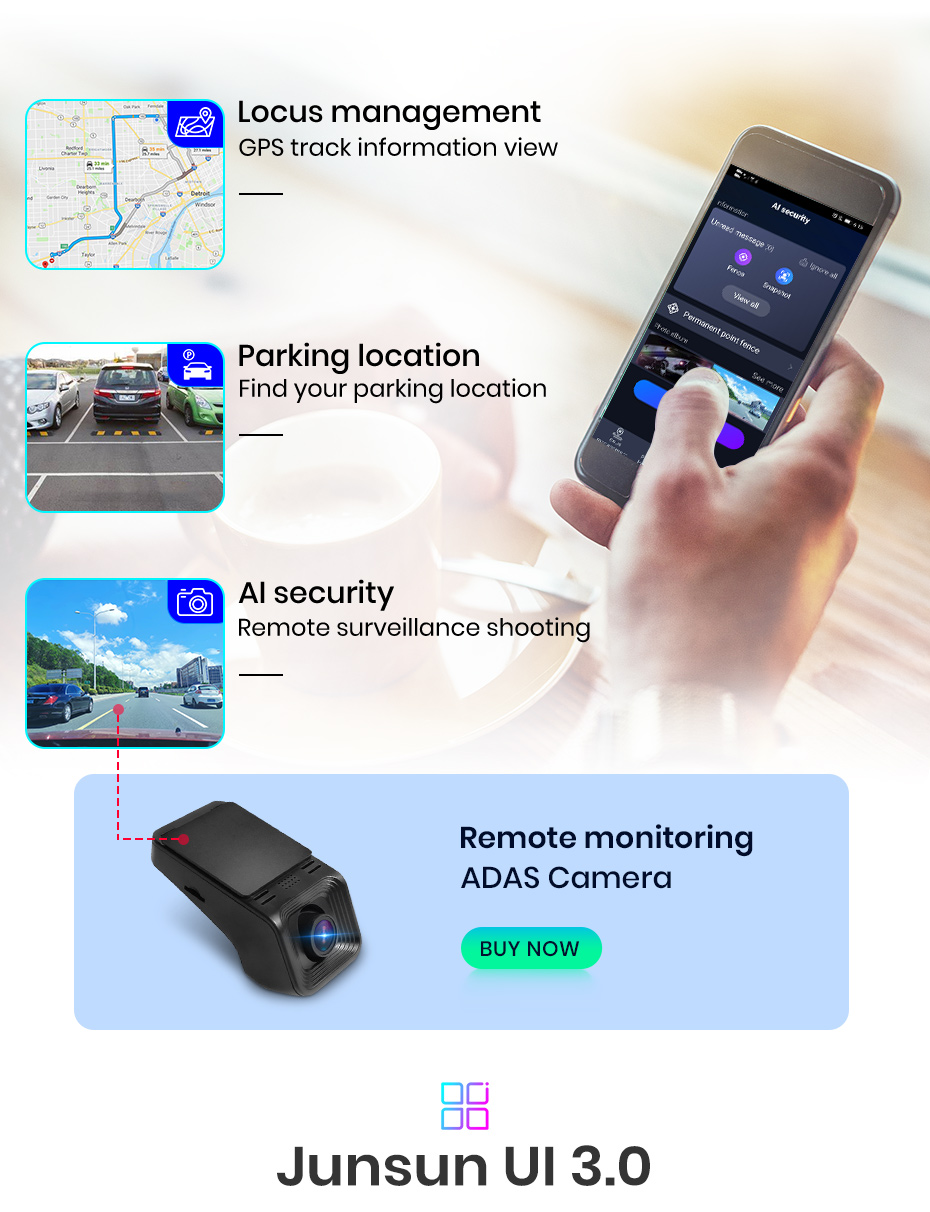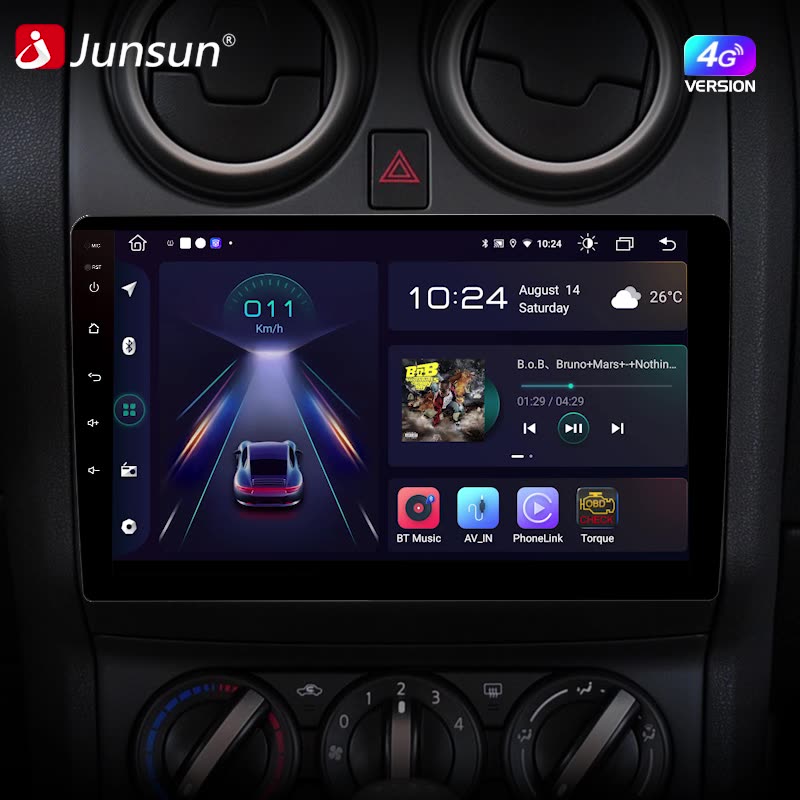 Junsun UI 3.0 version newly released, it will work more convenient, because most of your daily driving needs will be satisfied by this UI, make your car interior more cool.
Please note:
— The current equipment from local warehouses in Spain, Poland, and Russia is still Junsun 2.0 UI. If you need to update Junsun UI 3.0 Version after purchase, please contact us to update the firmware.
— The device sent from China is Junsun UI 3.0 Version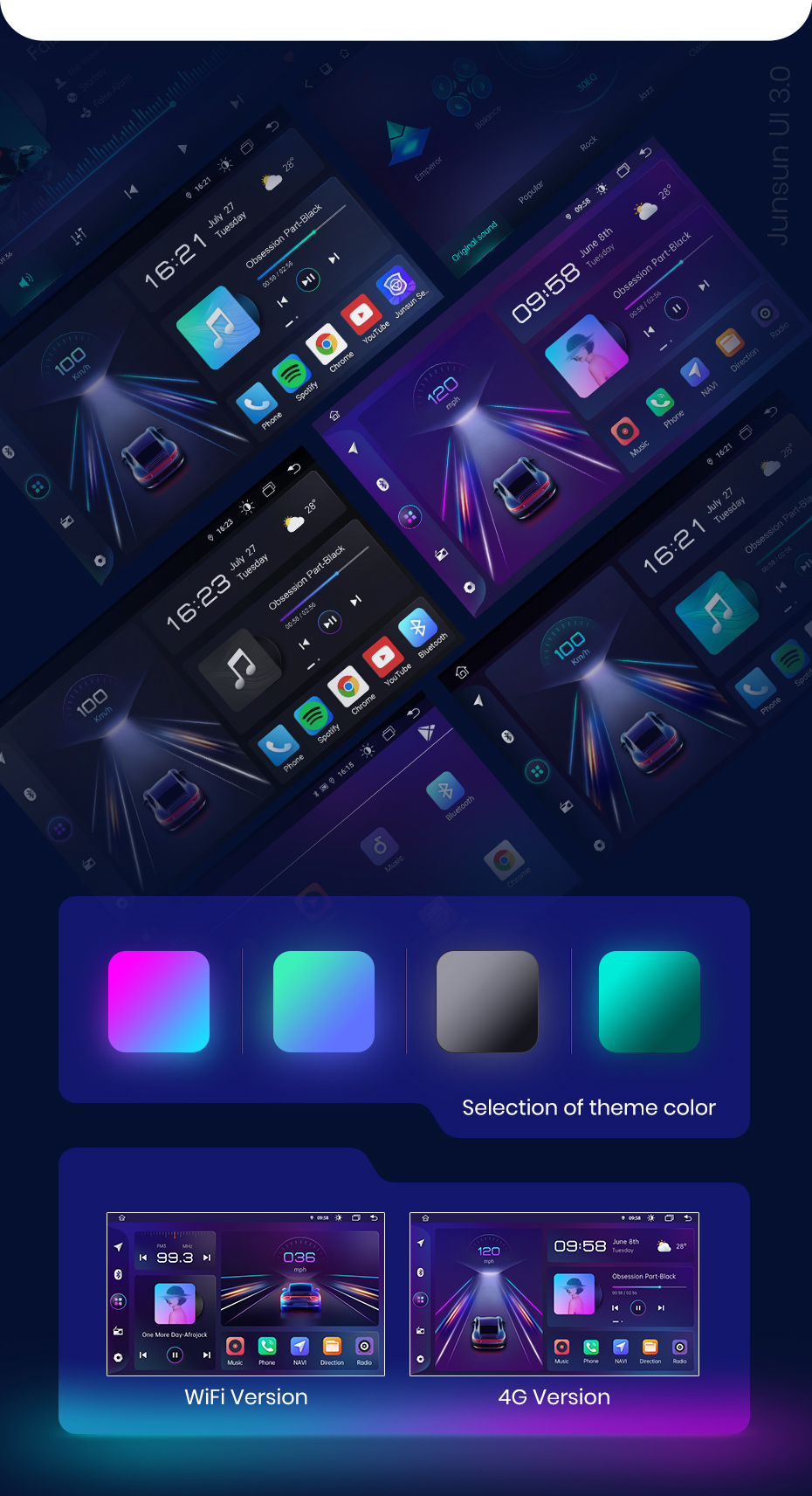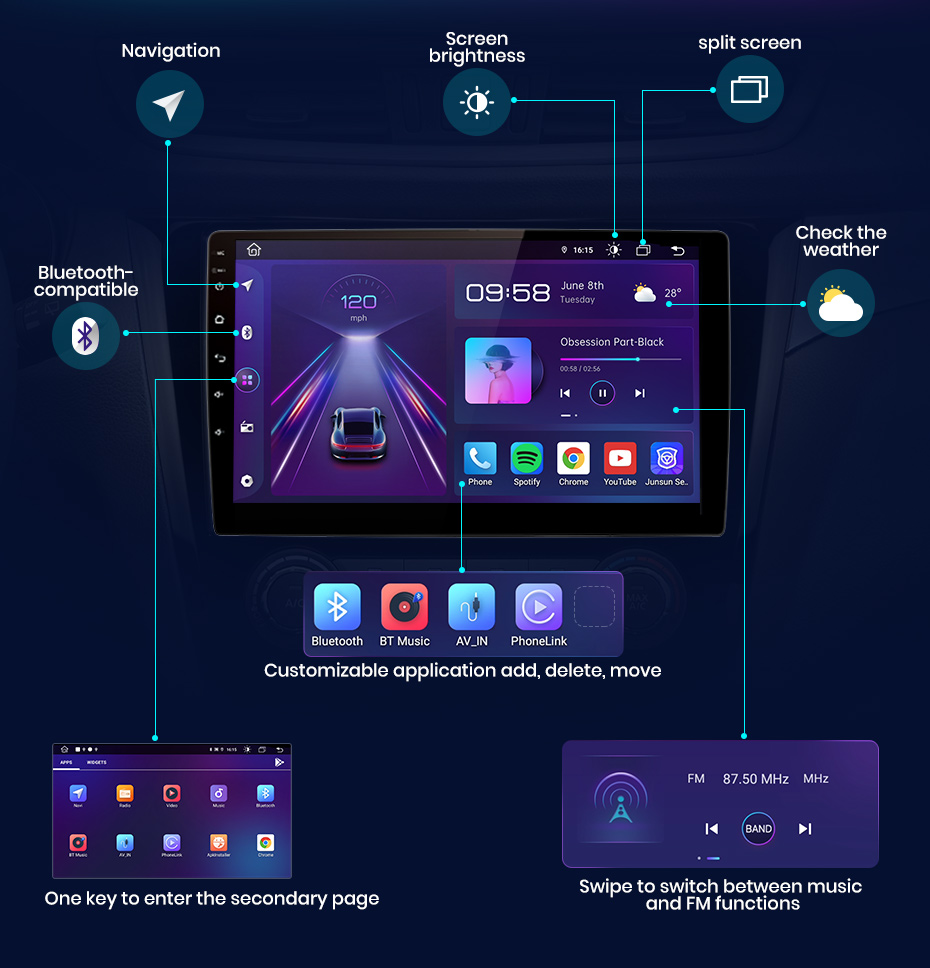 >> Junsun V1 For Volkswagen/Seat /Skoda VW Passat B6 Passat B7 CC Amarok Touran Tiguan GOLF 5 GOLF 7 POLO sedan Jetta mk5 Function
> Basic functions: Android 10.0 + 9 inch IPS Screen + Quad Core 1.2GHZ (Eight core 1.8GHZ optional)+ DDR3 1GB Flash (2GB/4GB optional) + 16 GB Memory (32GB optional) + WIFI (4G Network optional)+ Mirror link+ Steering Wheel Control + RDS/DSP+Android Auto(optional)+Carplay(optional)
> Special functions:
1. PIN to PIN:Junsun radio' power cable is pin to pin, easy to install;
2. Built-in Carplay/ Android Auto: V2 version supporting, just use your phone cable connect it, stable and easy to use;
3. Support Headrest : Only Junsun V1/V1pro version support;
Optional accessories
> AI Voice Control: just say the command word control the radio without hands, make drive more safe
> ADAS DVR Camera, Tire pressure monitoring, OBD2, External Microphone, RCA cable;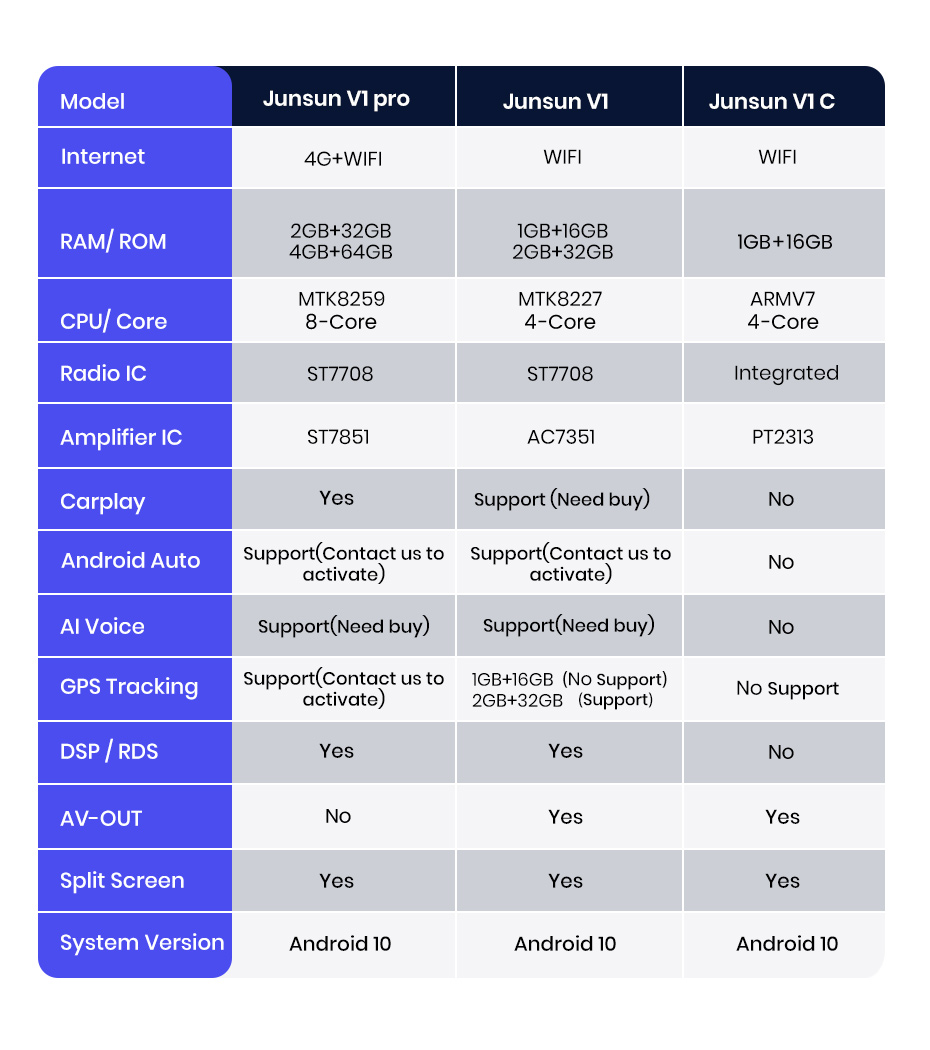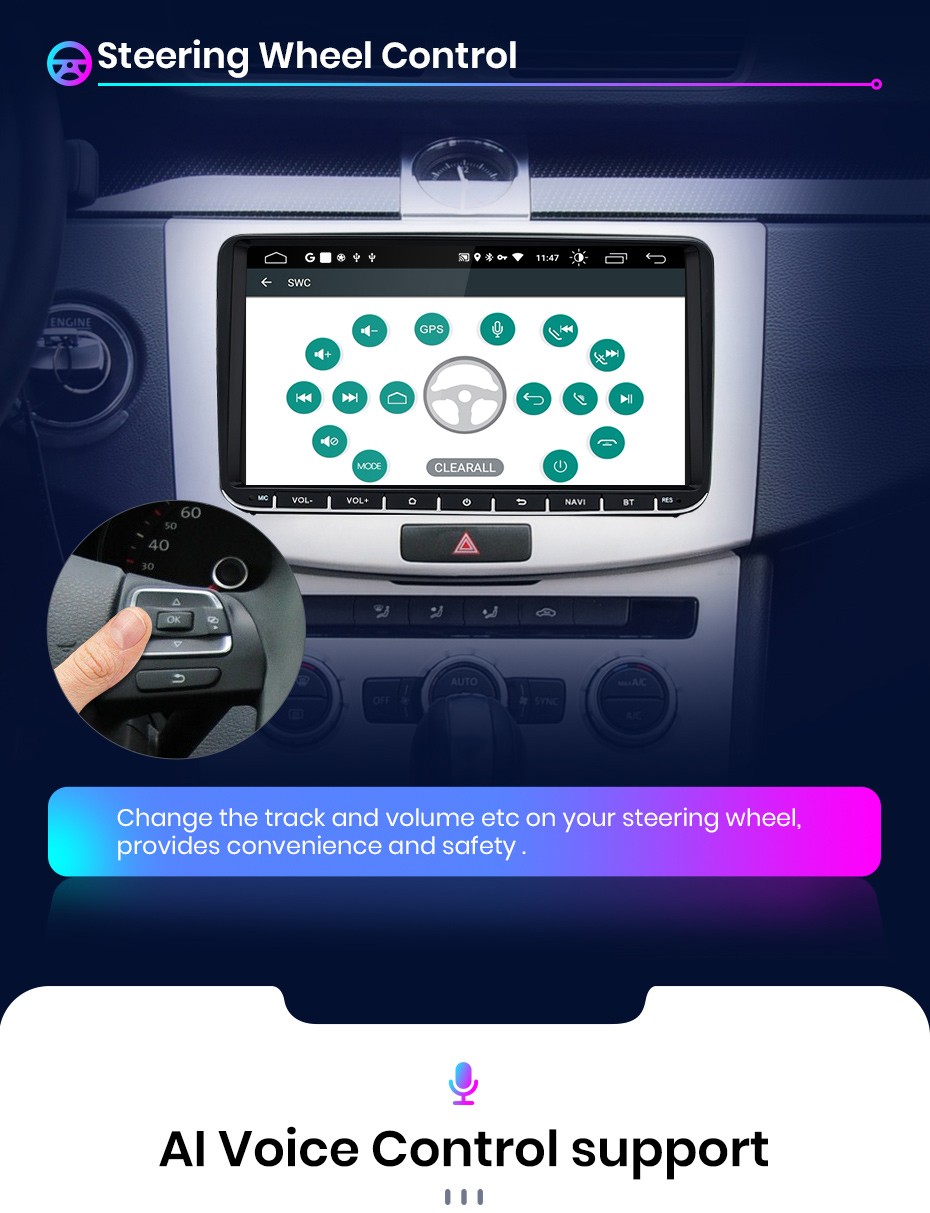 Just say the command word and "Nex" will do the job for you, for example open Navigation, open music, play video…. It contains more than 36 fixed commands for 8 countries, make your drive more easy and safe;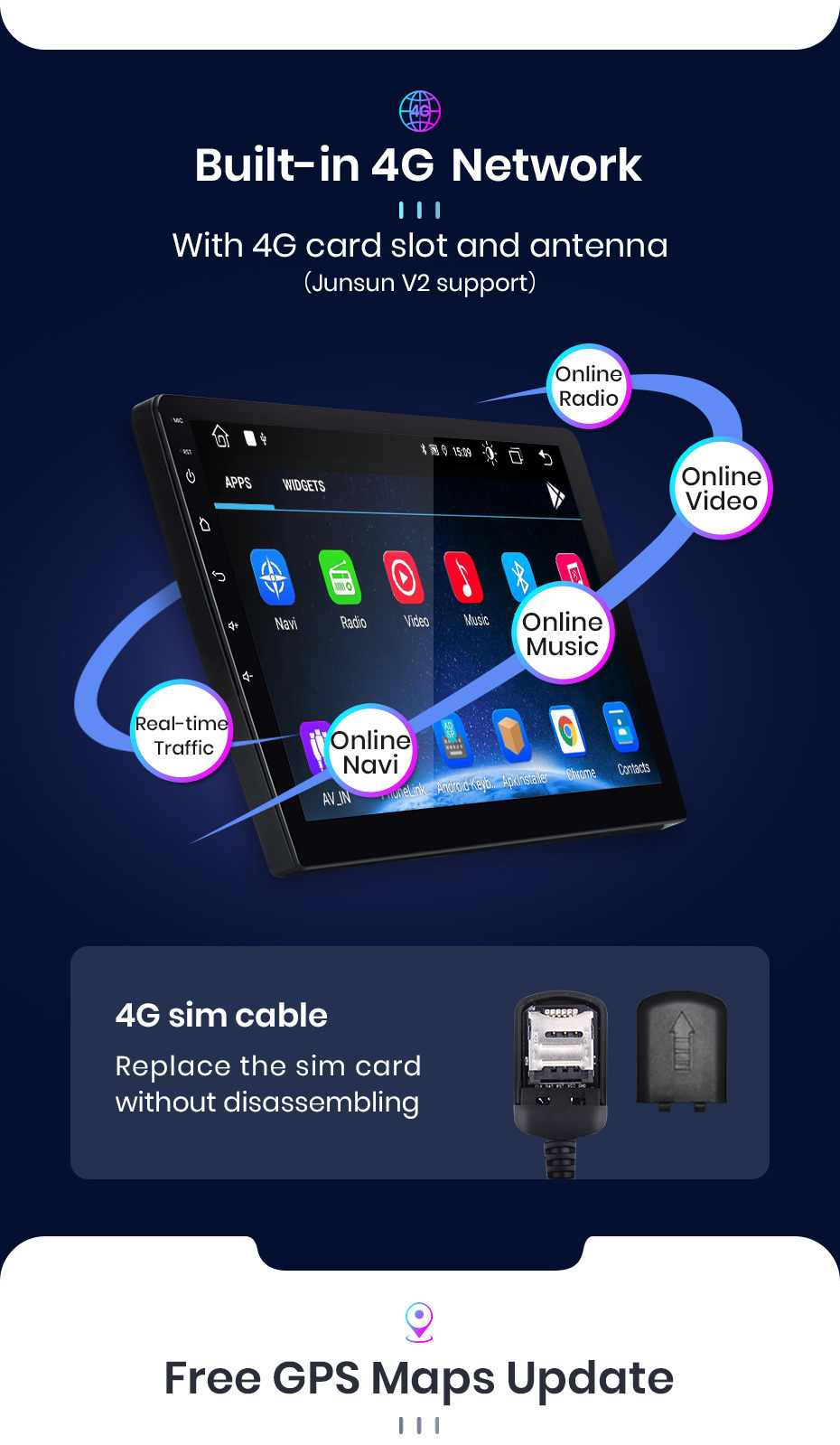 Junsun has pre-installed offline maps,permanently free to update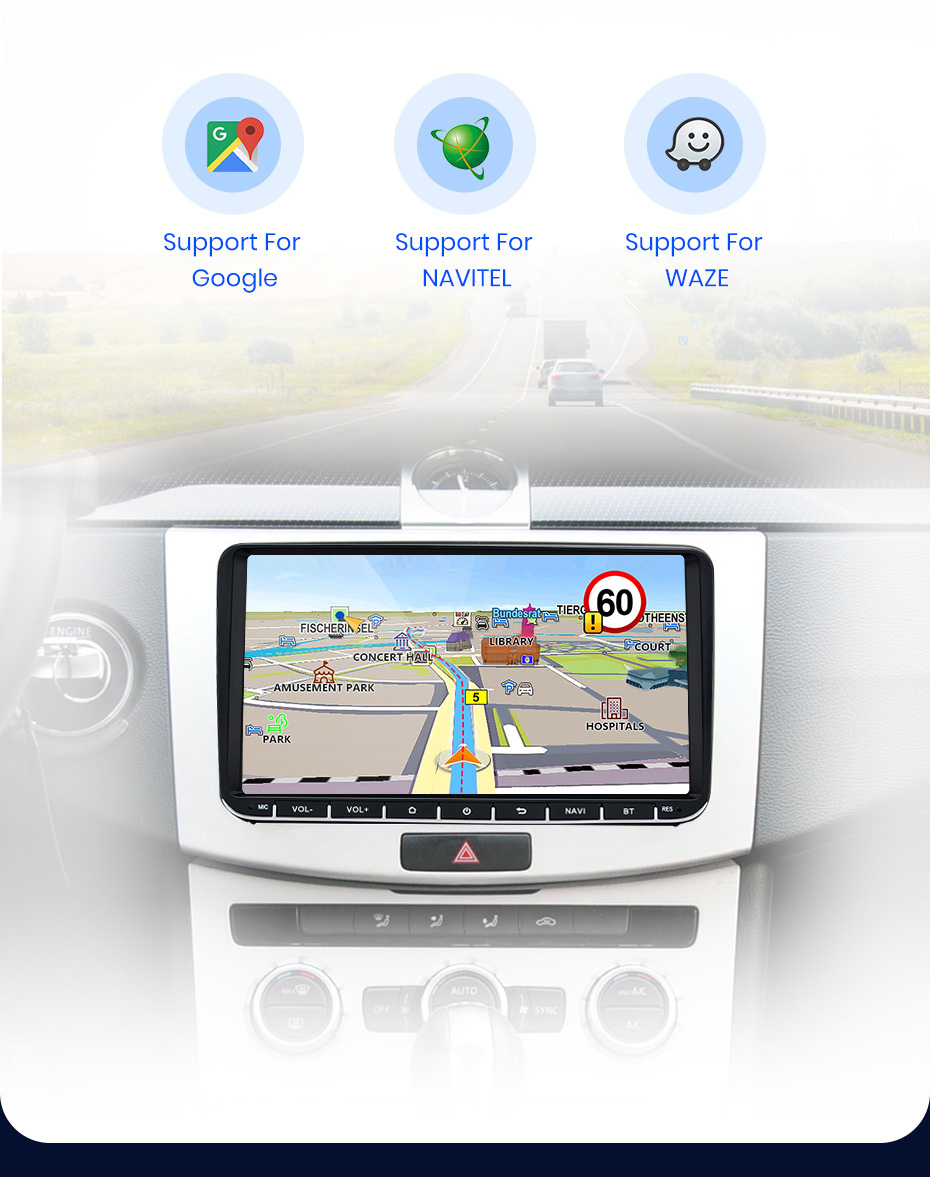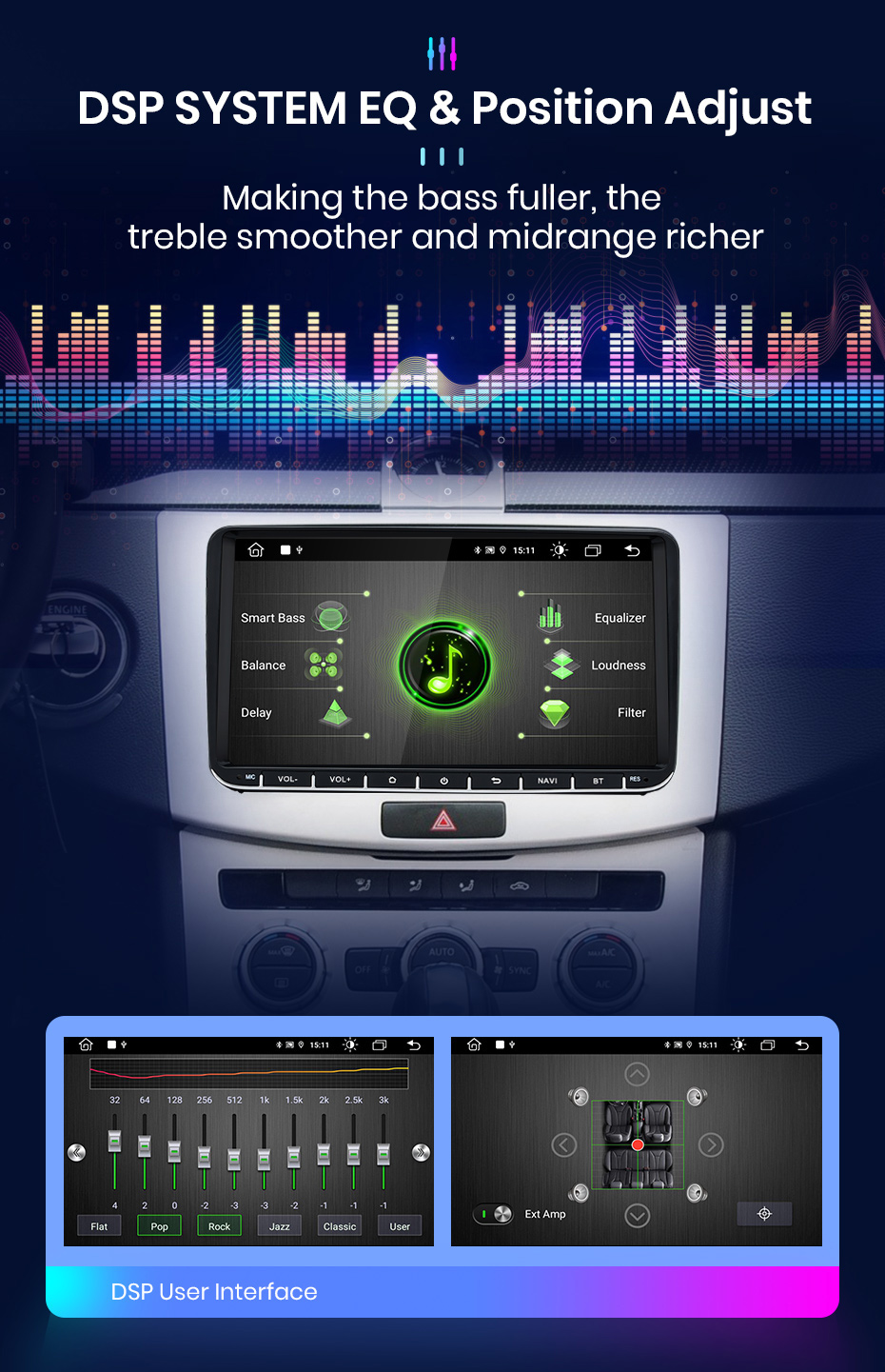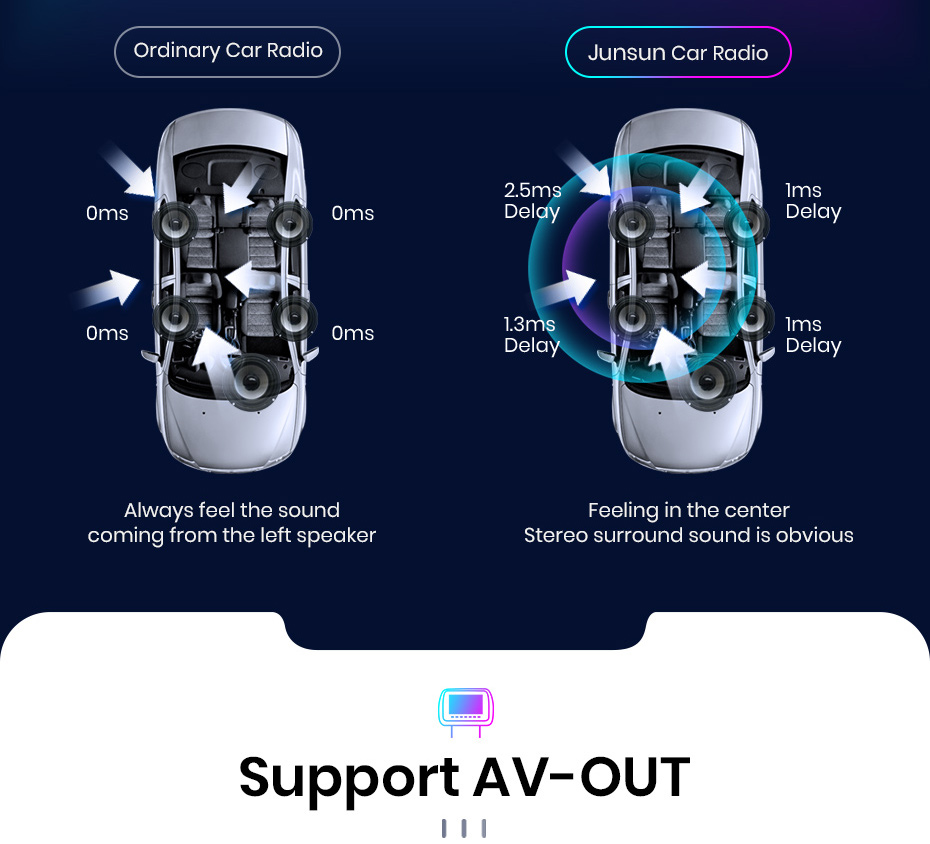 The Android stereo supports video output in two monitors at most.Boththe front and re arrow passengers have access to the pleasure of watching in the car.(V2 not support )
Why doesn't the steering wheel control work?
1. If the original car supports steering wheel control, you need to match the canbus
2. If the original car doesn't support steering wheel control, the radio doesn't support either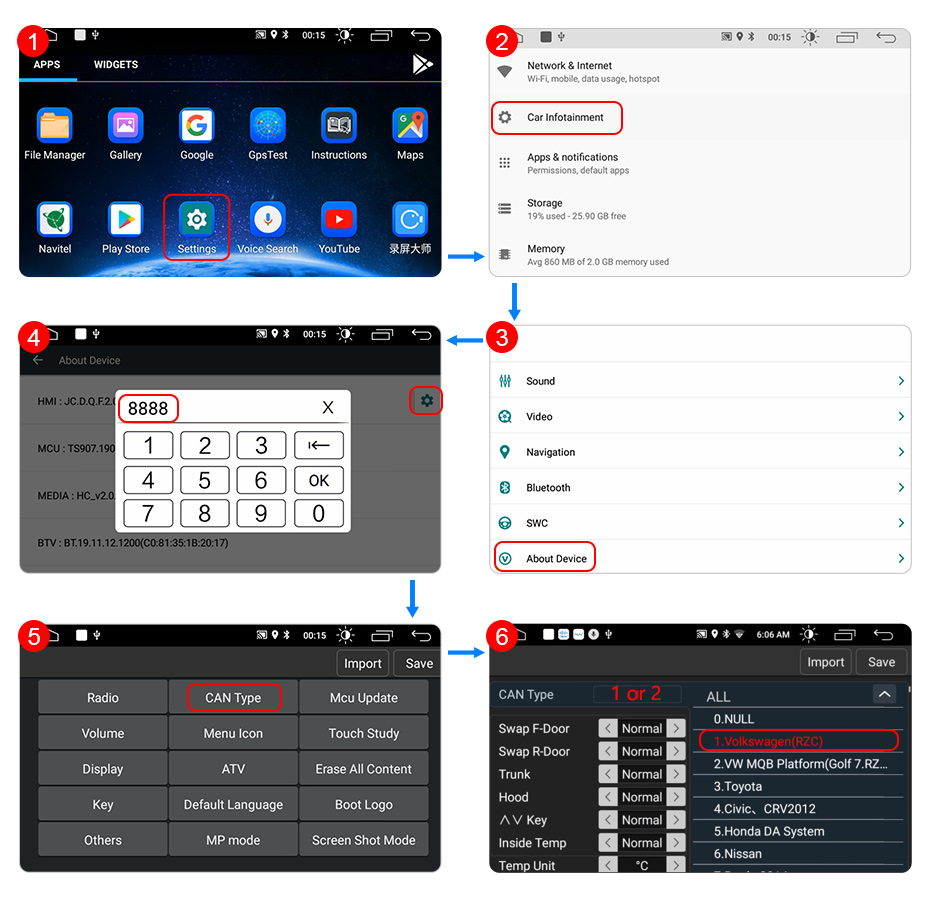 Why can't the radio be turned off or consume the car battery?
The wrong connection method can cause these problems, please refer to the following method to connect the cable
How to connect?Check low or high model cars?
A: High-end model cars:
1. by the end of 2014: cars with canbus;
2. Beginning in 2015:cars with canbus or show door information, Air conditioning information,etc.
Connection method: connect canbus, cut the black clip
B:Low-end model cars: cars without canbus.
Connection method: cut the canbus, connect the black clip