Product Description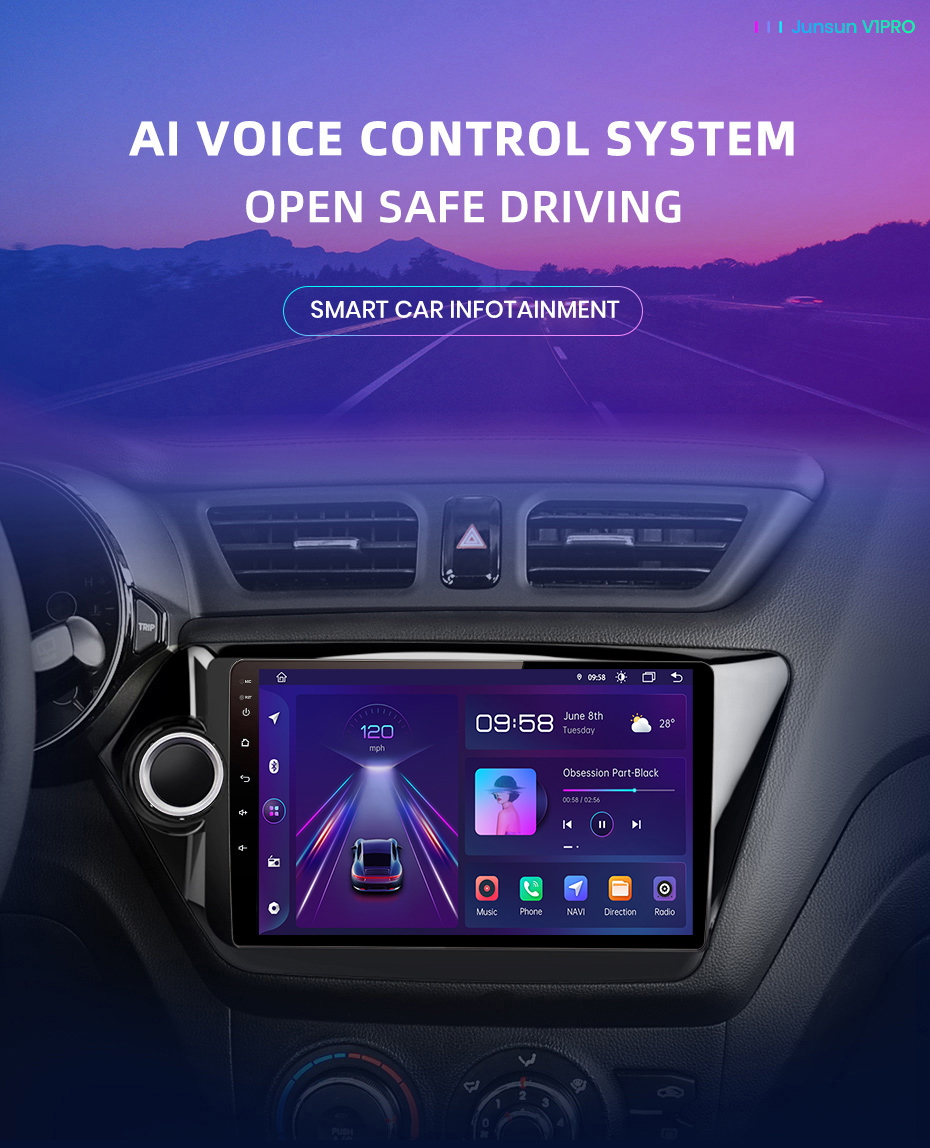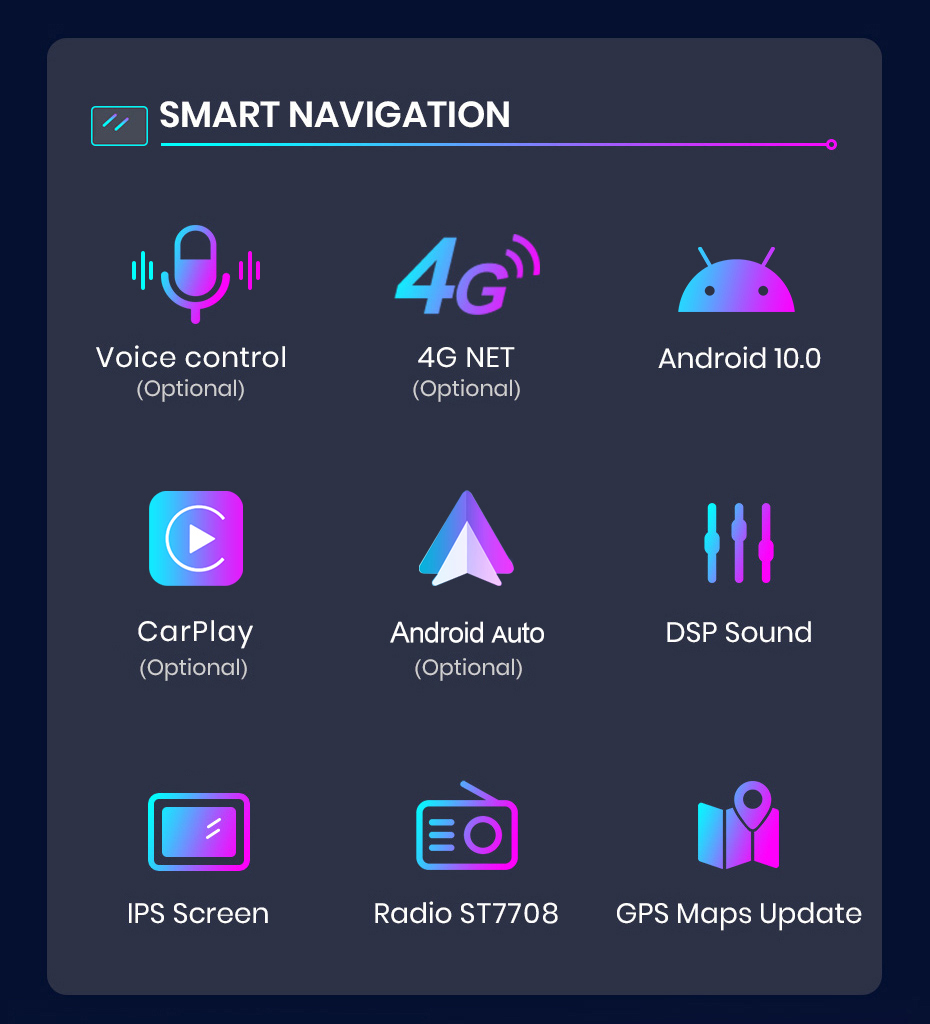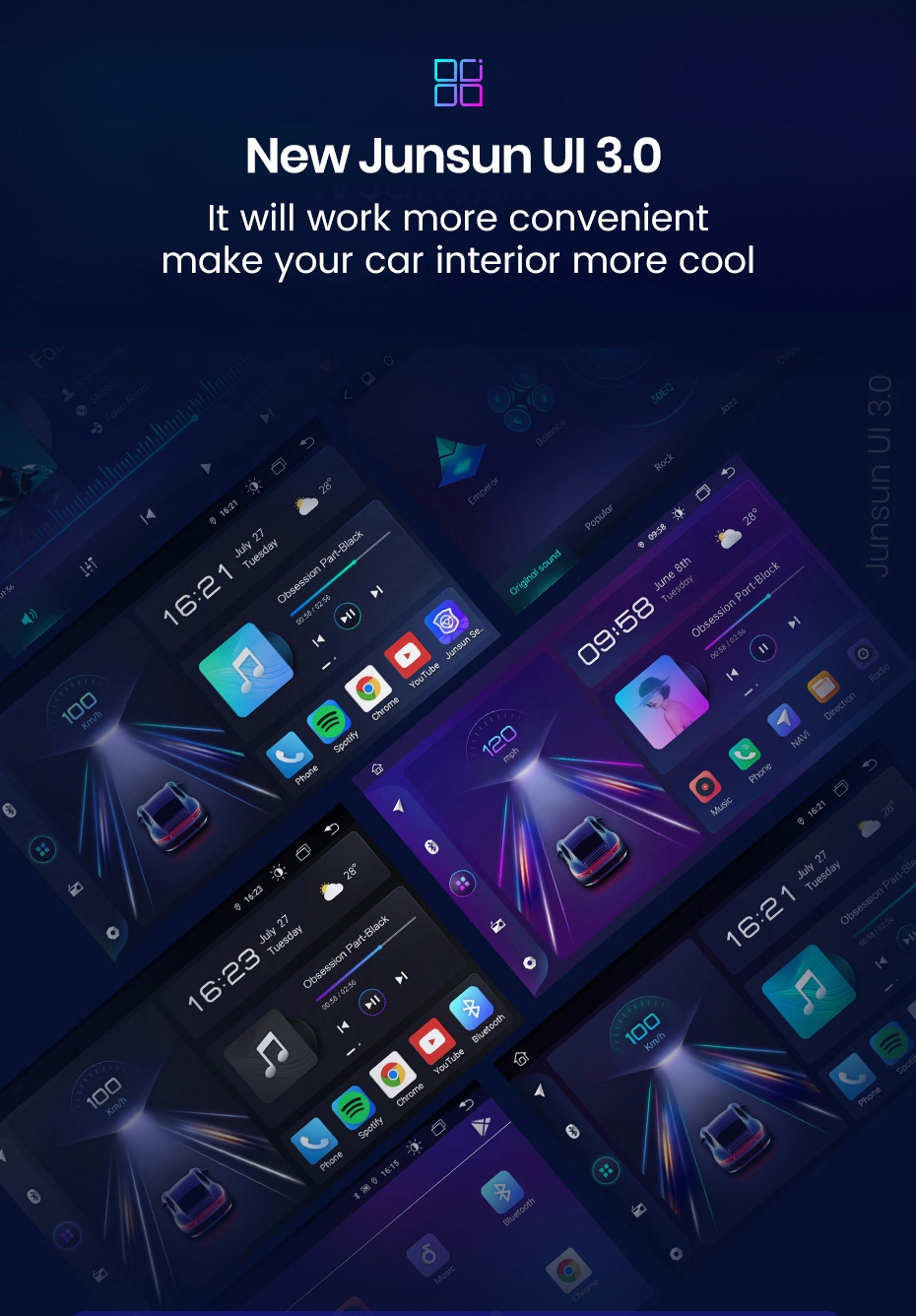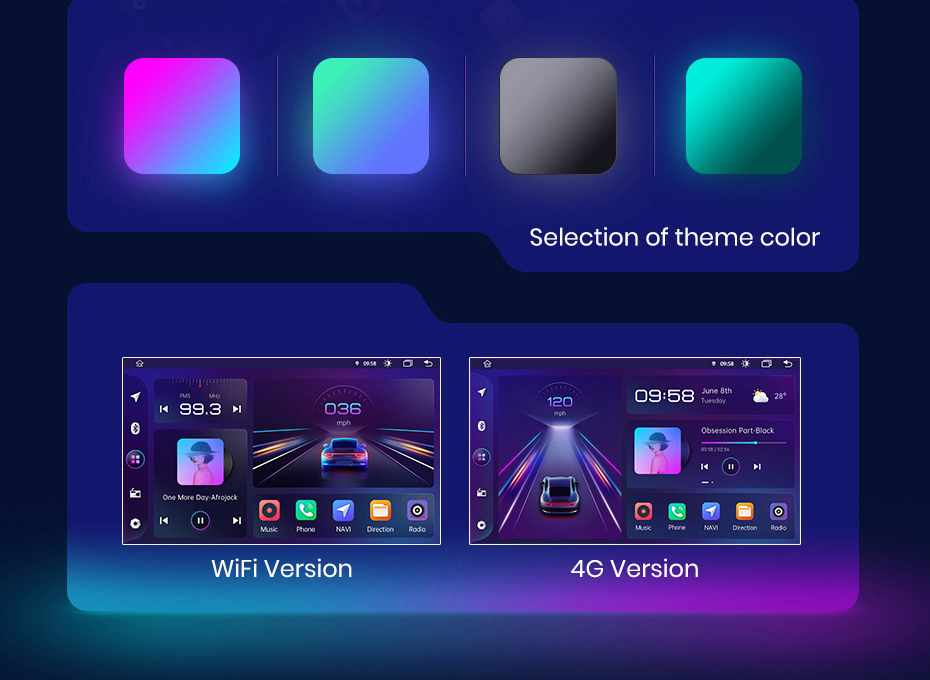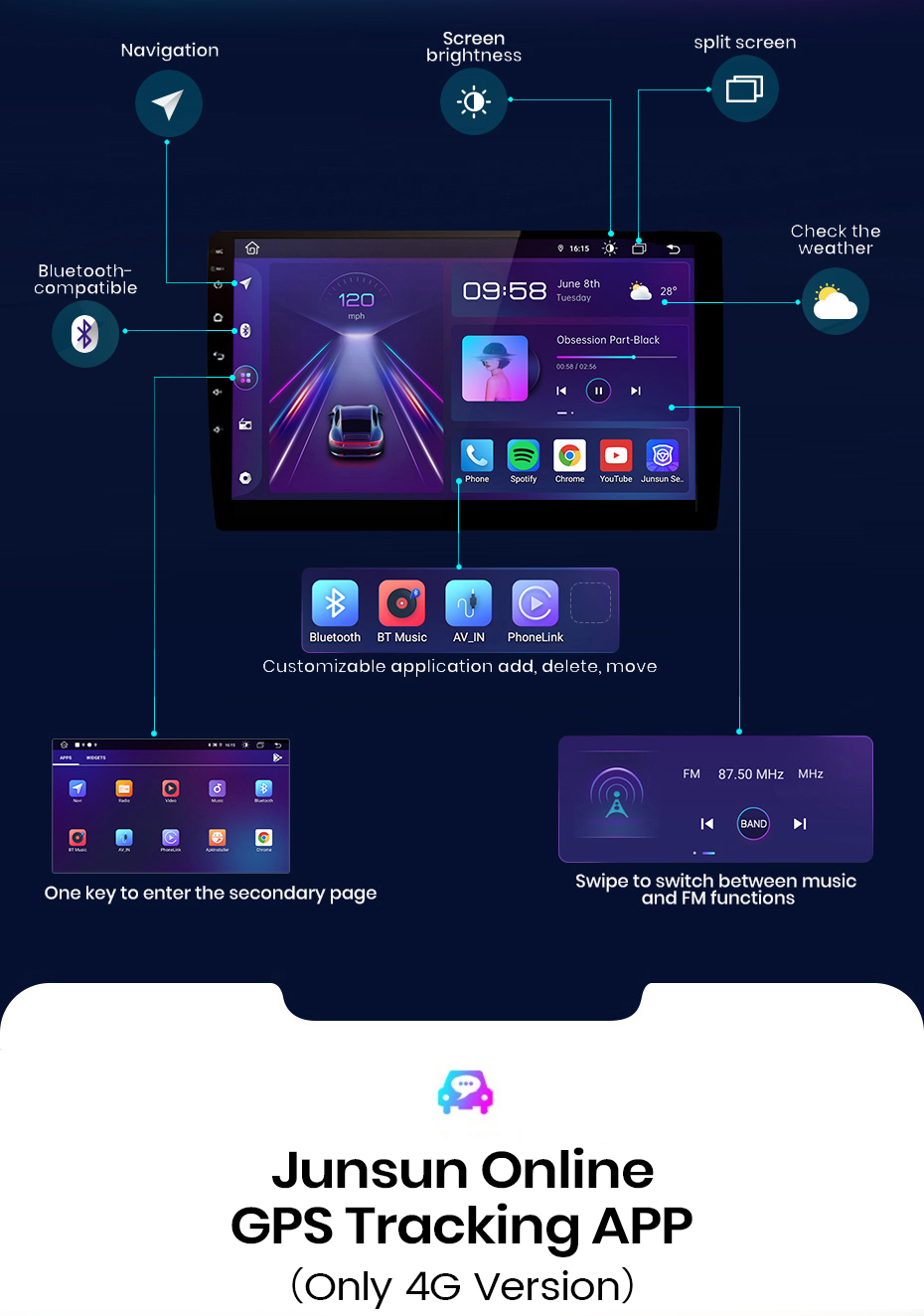 You can check tracking information and parking location on your phone; What's more if you buy the special DVR, you can take a picture what happen nearby your car; making your trip safe, fun, and convenient.
PS : Please contact us after purchase to get Junsun online software.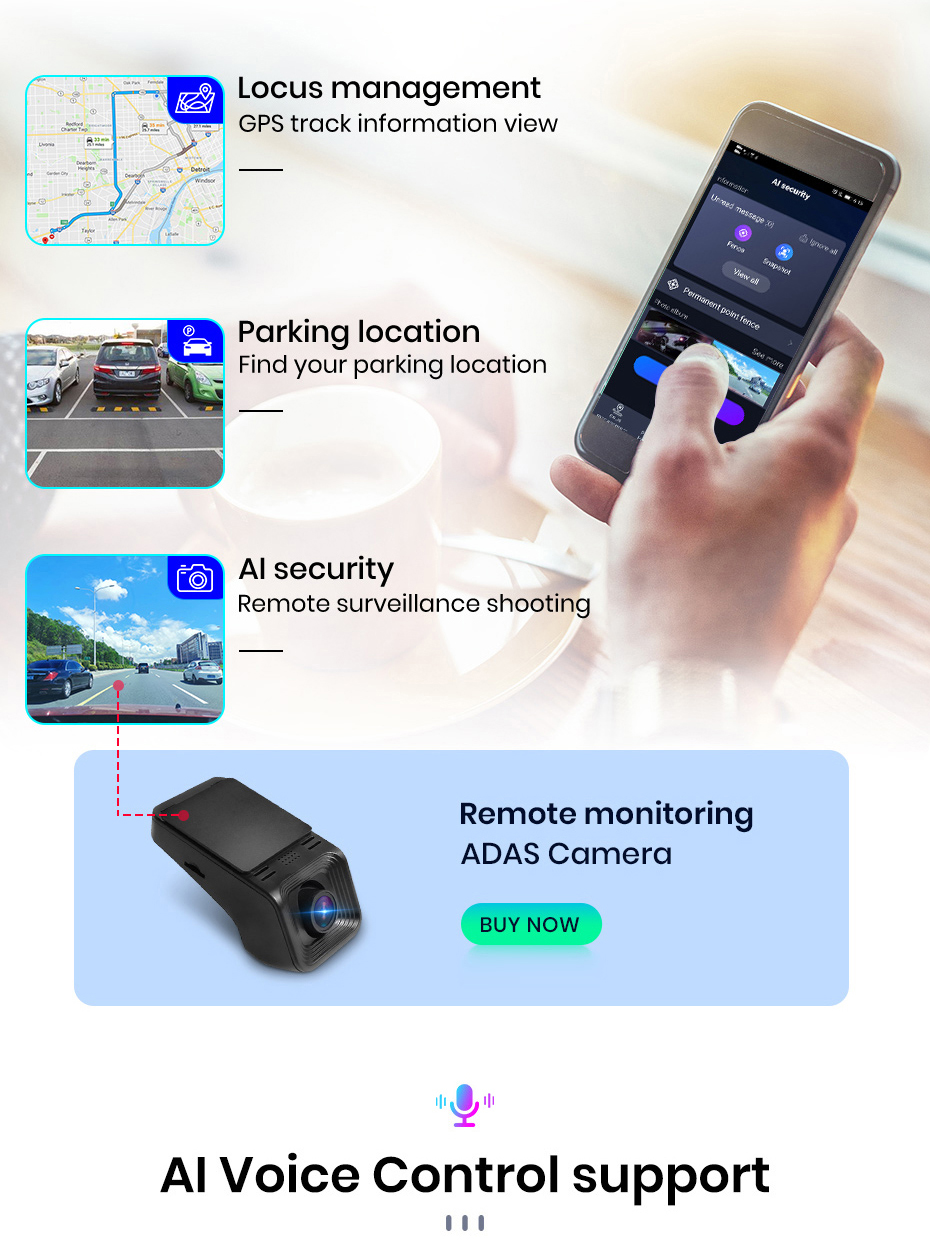 Just say the command word and "Top" will do the job for you, for example open Navigation, open music, play video…. make your drive more easy and safe.
>> Junsun V1 Function For KIA RIO 3 2011-2016 Function
> Basic functions: Android 10.0 + 9 inch IPS Screen + Quad Core 1.2GHZ (Eight core 1.8GHZ optional)+ DDR3 1GB Flash (2GB/4GB/6GB/8GB optional) + 16 GB Memory (32GB/64GB/128GB optional) + WIFI (4G Network optional)+ Mirror link+ Steering Wheel Control + RDS/DSP(optional)
> Special functions:
1. PIN to PIN:Junsun radio' power cable is pin to pin, easy to install;
2. Built-in Carplay/ Android Auto: V1Pro version supporting, just use your phone cable connect it, stable and easy to use; (V1 only support Android Auto, but need to buy; V1C do not support)
3. Support Headrest : Only Junsun V1 version support;
> Optional accessories
1. AI Voice Control: just say the command word control the radio without hands, make drive more safe
2. ADAS DVR Camera, Tire pressure monitoring, OBD2, External Microphone, RCA cable;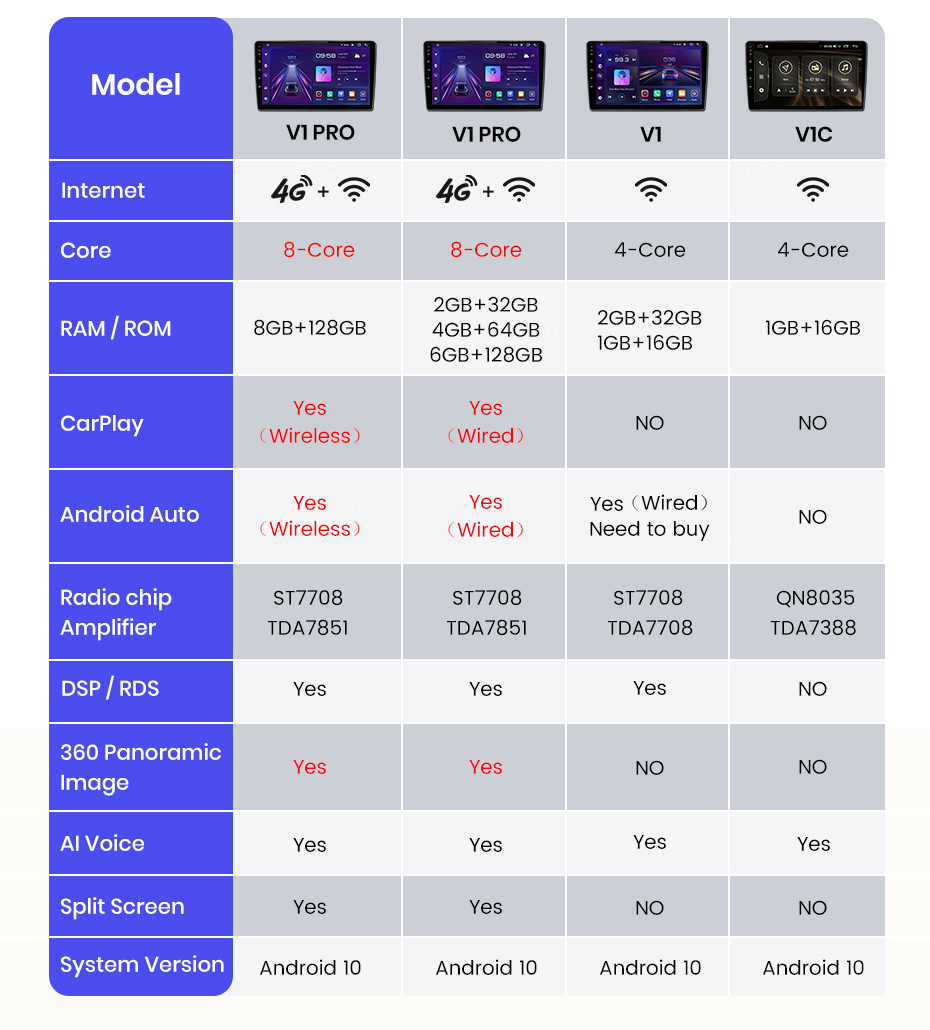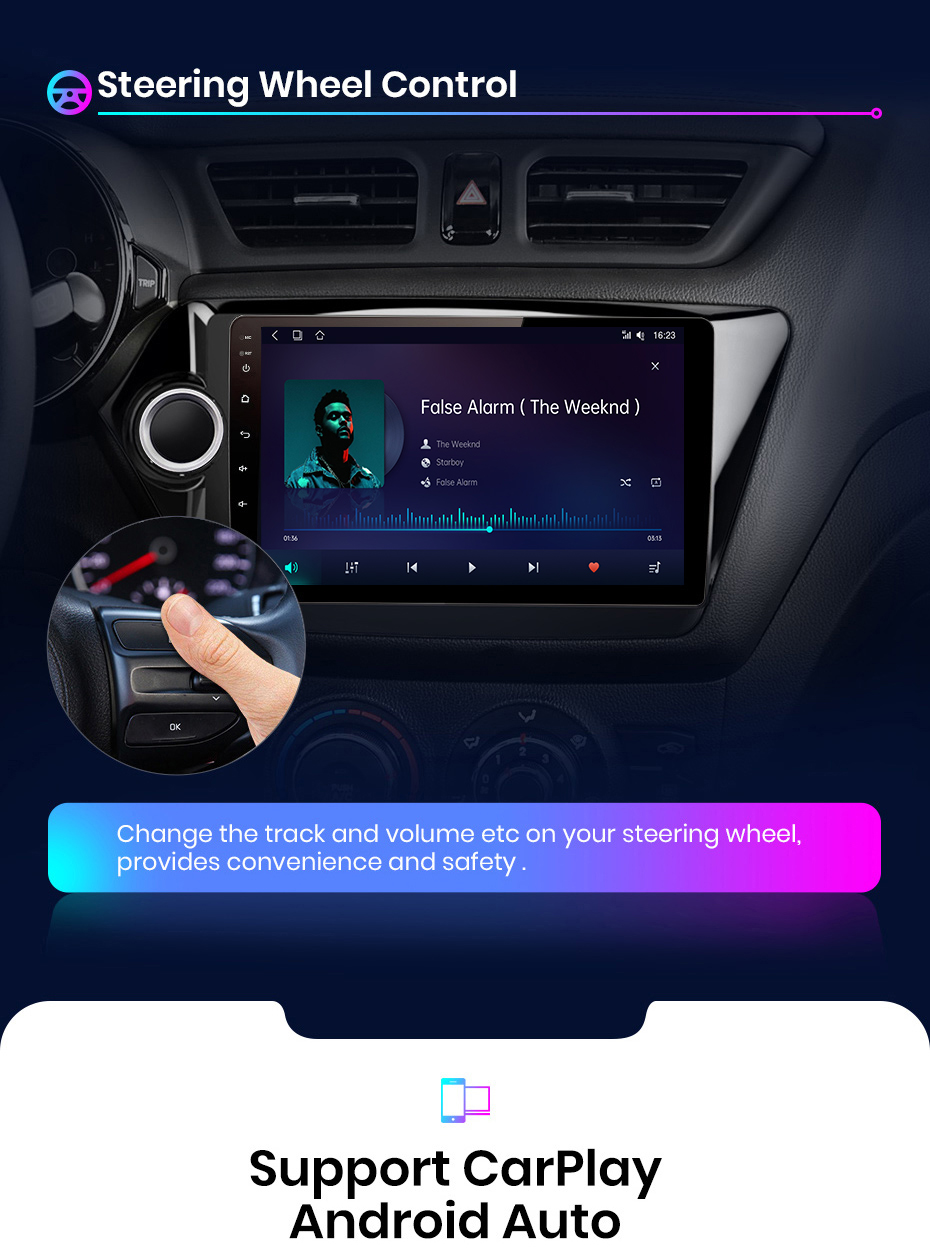 Only need to use a USB cable to connect the phone and the radio together, control and handle mobiles via device, open your safe driving life.
PS: V1Pro support CarPlay and Android Auto( need contact us to activate);
V1: Support Android Auto need click the follow picture to buy;
V1C: Do not support both of them;
Junsun has pre-installed offline maps and is permanently free to update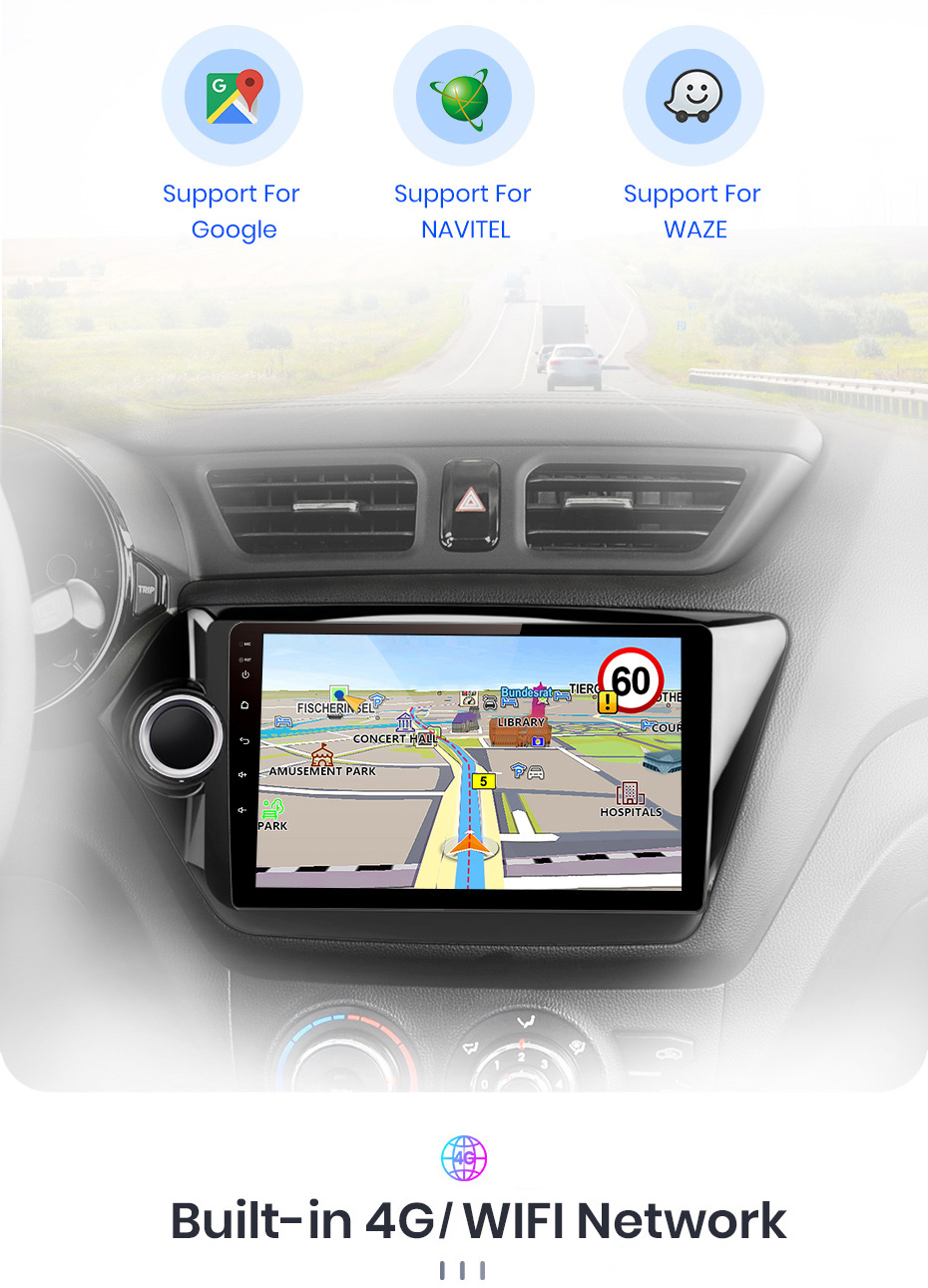 With 4G card slot and antenna (Junsun VIpro support)
You can use navigate and other applications at the same time, such as listening to music or turning on ADAS functions ect.
Automatically switch to reverse screen with parking line when reversing the car
1). The device need to search satellite success first time, then it will update time,
2). Please understand that the system and preinstalled apps will take part memory; if install Russia map will take about 3GB; if install Europe map, system will take about 7GB;
3). This is the cable location diagram: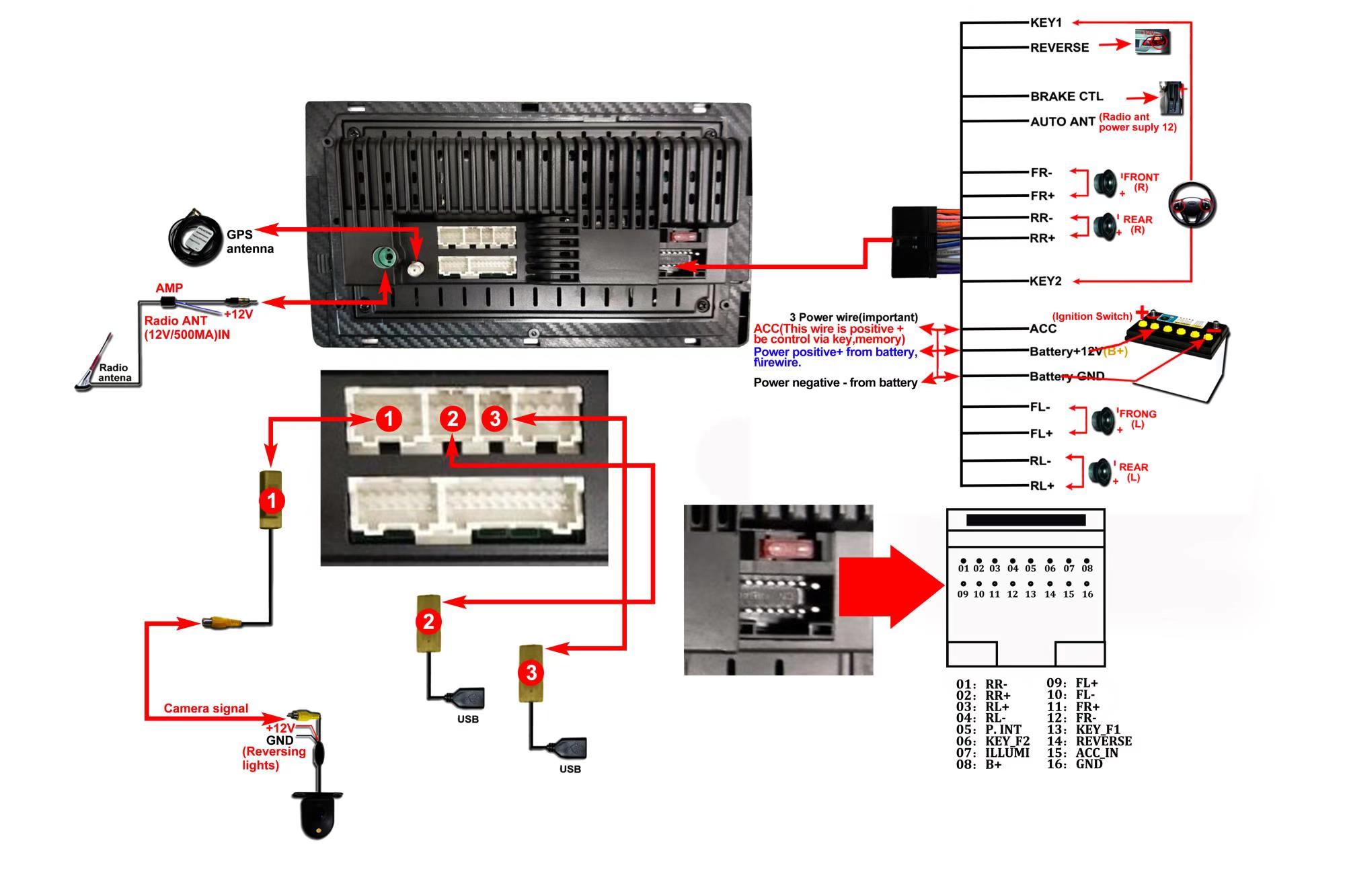 1. Why do you have such low prices in your store?
We have our own factory in China, and the main parts; We manufacture devices (for example, a screen and a head unit, etc.) in our factory. Thus, the cost of products is lower than that of other company. The other and most important reason for the low price is our desire to please Car DVD buyers.
2. What is the difference between WiFi and 4G version?
The device have navigator, play music, help park function, etc.However, in order to connect the radio to the Internet, you will need to use your smartphone as a modem. Therefore, for those car owners who actively use the Internet when traveling, we recommend purchasing a device with 4G. Since if all the time keep the phone in modem mode, it will quickly discharge.
3.If you do not like the product, is it possible to return?
If you are not really satisfied with the purchase, you can return the goods. Send it to our warehouse in Russia/Spain/China; As for the refund, if it will be impossible to return the money through Aliexpress, we will return it to you on the card. Do not worry, we value our reputation very much and therefore we try to provide the best possible service to our customers.
4.How to set up the steering wheel controls
>1G+16G/2G+32G WIFI version
Setting–car infotainment–SWC–click clearall first —then click the icons,When it flashes, press the button on the steering wheel to match the icon. After learning successful, it will change color
>4G+64G version
Setting-genaral–steering wheel setting
Please press the button on the steering wheel, and at the same time click the button on the screen to match, it will change color after matching.
Note:If your order comes with canbus ,please go to set up the canbus type ,then the button can work,please contact our customer service for help.
5.How to connect the rear camera ?
1)Red cable ① is connected to the backup light "+"
2) black cable ② is connected to the backup light "-"
3)The reversing detection cable ④(Brown color) is connected to the red cable ③ which extending from the video input cable
4) ⑤ cable does not need to be connected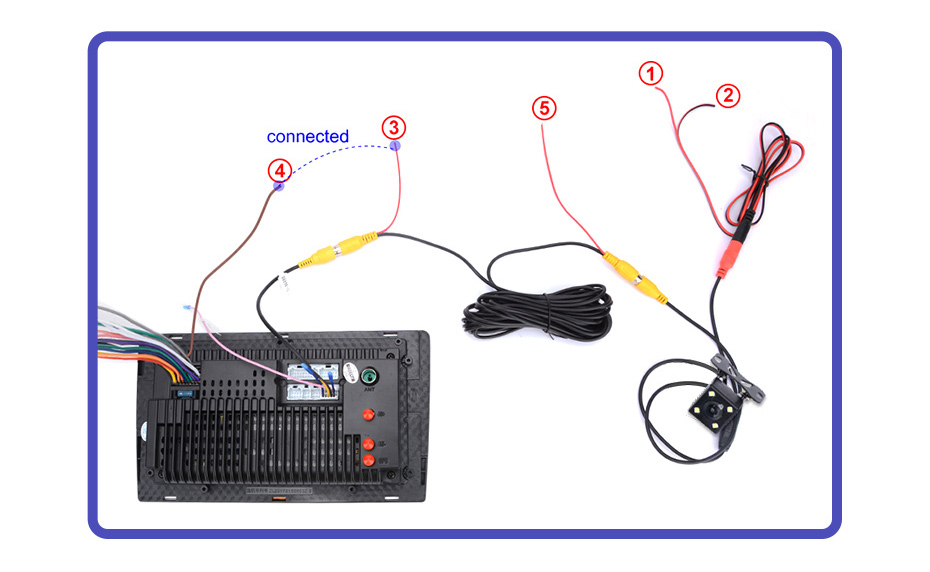 6.How to change the Boot Logo for WIFI version?
Settings —Car infotainment —Common—Boot logo —password 5678—you can choose the logo you want
7.How to make OBD2 work for WIFI version?
Please enter the settings to remove the OBD2 icon to the desktop, and then connect normally.
Settings–Car infotainment–About device—Click gear on the right(it ask for a code 8888)—Menu icon double click left icon ,it will show in the right box ,then save it . restart it.