Product Description
Junsun Universal 2 din Car DVD Player Radio GPS Navigation Bluetooth car stereo RDS analog TV
Junsun 2016 Universal 2 din Car DVD Player Radio GPS Navigation Bluetooth double din touch screen car stereo RDS analog TV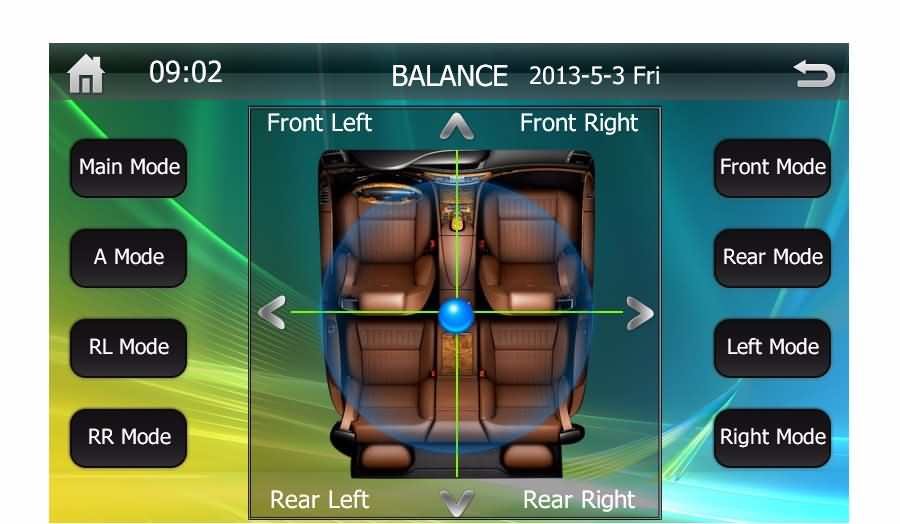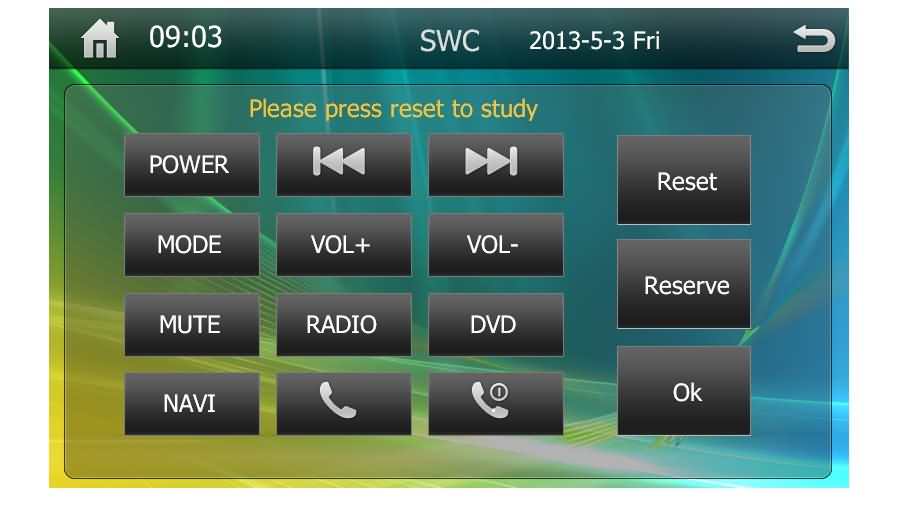 Support the original car steering wheel control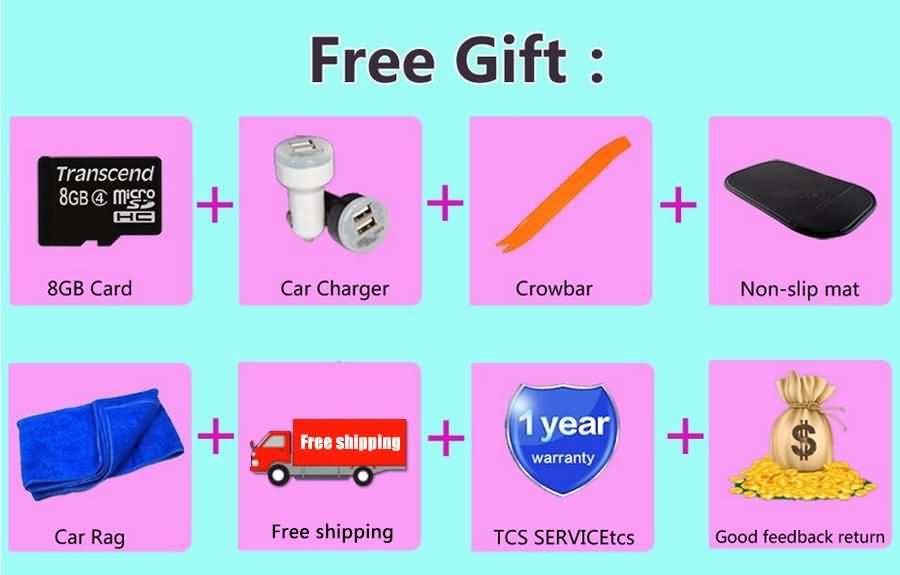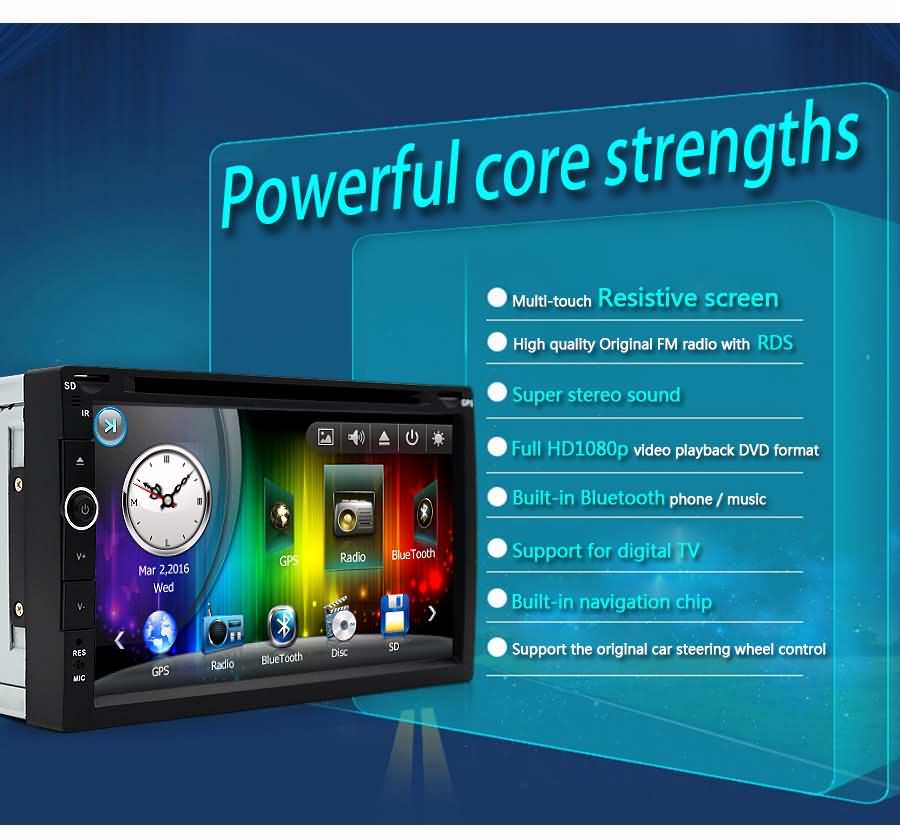 System
MCU: ST STM8S208R (TQFP64-10X10X0.5MM)
Speed: 800 Mhz
Programme: MTK3360
Built-in Memory: 256MB DDR3 Hynix H5TQ1G63BFR
External storage devices: SD card support HD1G-32G; GPS card support 1G-32G (module)
Power IC: ST TDA7388 (host power supply IC)
Cache IC: 57V641620HG-7 TSOP54-12.5X0.8MM (decoding)
OSD main interface: Chinese Traditional Chinese English French German Russian Thai Arabic Portugal Spain and Italy
Background wallpaper: Various optional background wallpaper
 screen display
Screen: resistive screen
Display Mode: Default 16: 9
Screen resolution: 800 * 480
Screen brightness: 350-400 cd / m2
TFT drive (MTK3360)
 DVD
Video Output System: CVBS format
Support media type: DVD / MP4 / VCD / SVCD / CD / MP3 / CD-R-RW / Divx (see Annex specific "support video format table")
SNR: 85 dB
DVD movement: mountains and high temperature movement
DVD program / decoder: Sunplus SPHE8202VGQ
DVD Bald: Sanyo SF-HD860C hot bald
DVD decoder / program: Sunplus
Virtual six-disc: support (optional, temporarily still debugging)
DVD servo drives: AMM5888S
DVD movement motor: Panasonic Movement spindle motor: ASA (MABUCHI RF-300EA-1D390)
 Radio
Radio Tuner Chip: AM / FM dual anchor model with TEF6621T / TEF6624T (6624 to go outside alone supports RDS function), single anchor model with SI4730 / SI4731 (4731 supports RDS function)
Radio module: Philips RT-L93 (6624 tuner module)
The number of stored radio: AM: 6 FM: 18
🙁 Radio frequency range can support different countries radio frequency range)
Noise Sensitivity: FM 8DBU + -3DBU (+ 30db)
Support RDS: TEF6624T support
  TV
Analog TV Tuner Chip: Qi Shengda -MT-S77 (module)
Support TV system: NTSC, PAL, SECAM: D / K I. B / G M..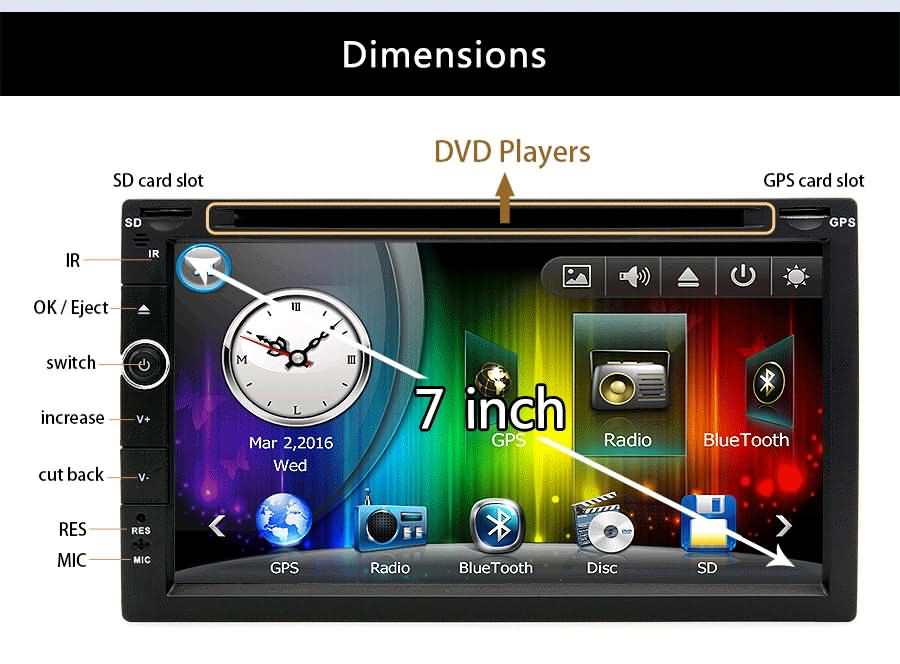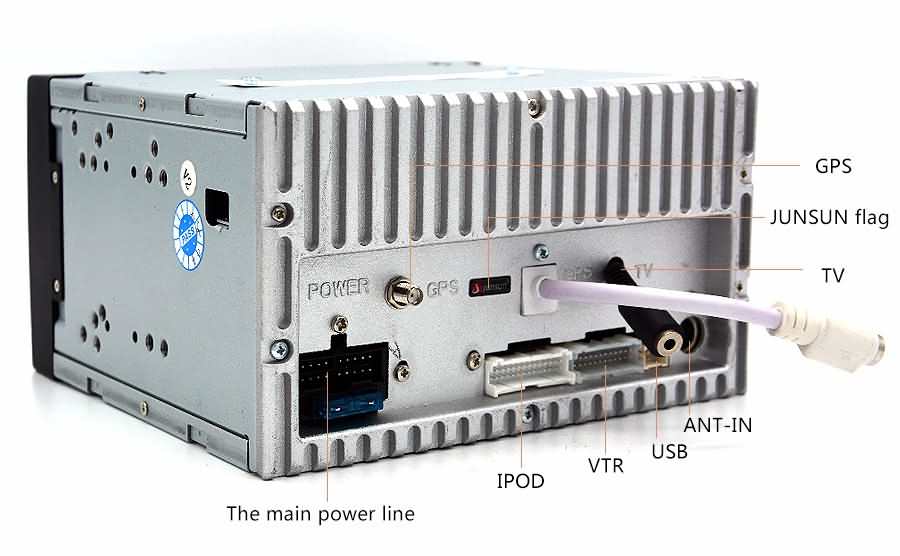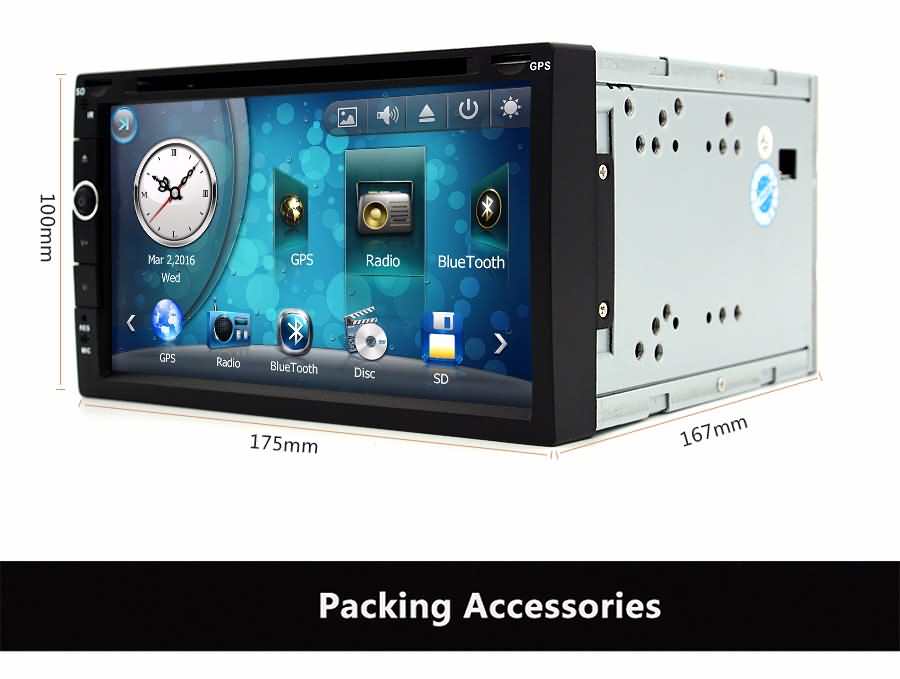 NOTE:TAKE OUT THE SCREW BEFORE SETTING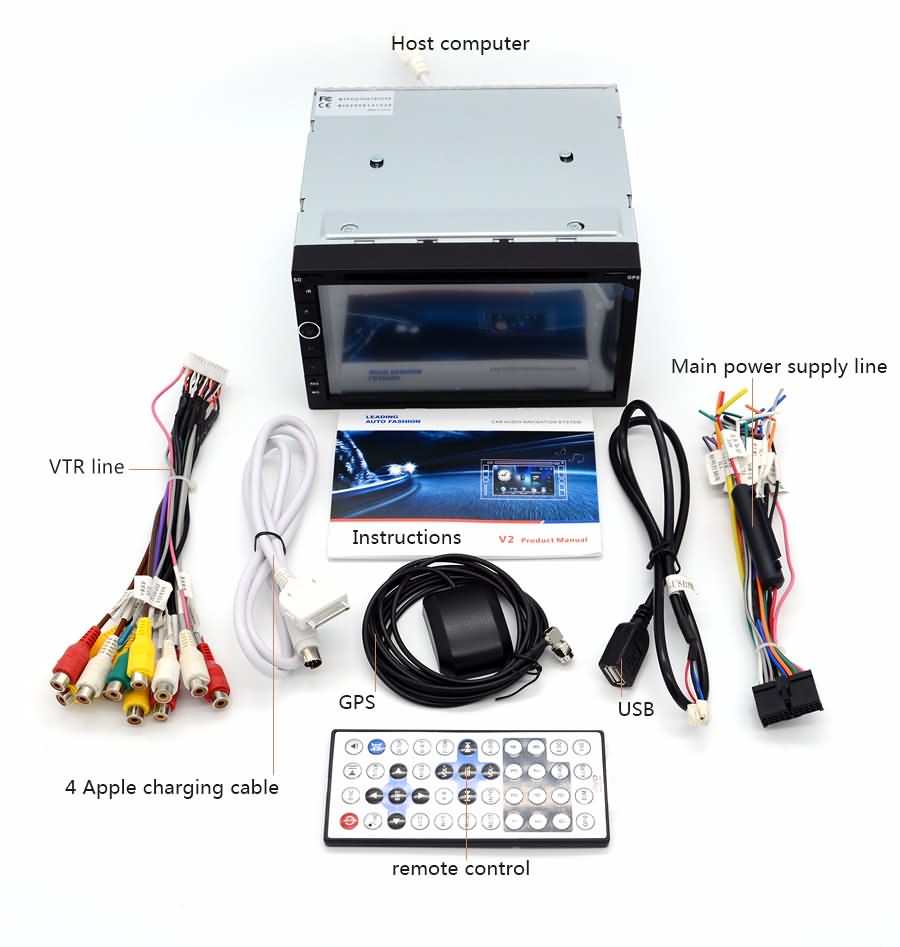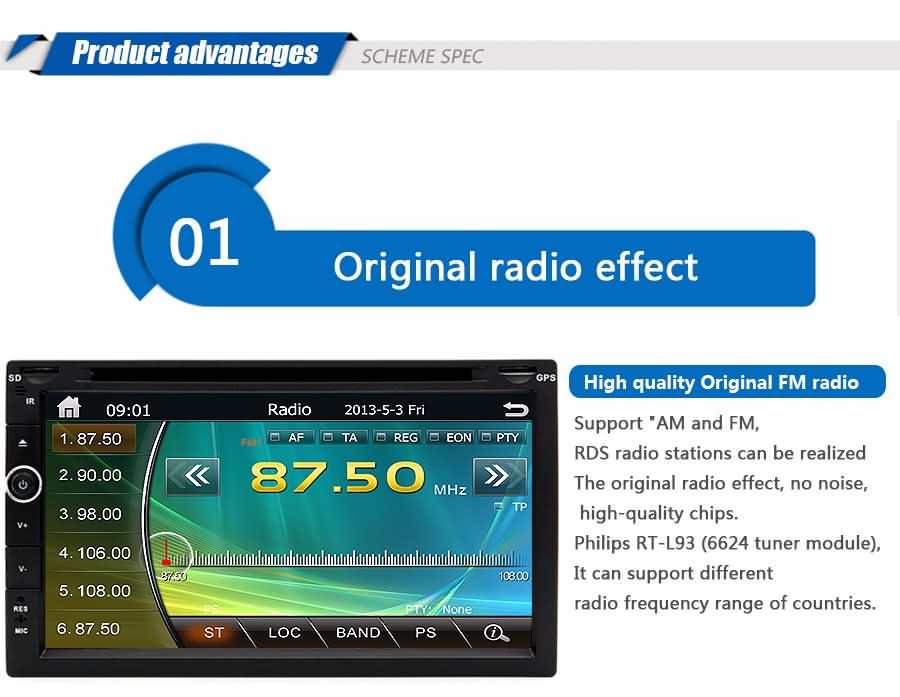 Radio Tuner Chip: AM / FM dual anchor model with TEF6621T / TEF6624T (6624 to go outside alone supports RDS function), single anchor model with SI4730 / SI4731 (4731 supports RDS function)
Radio module: Philips RT-L93 (6624 tuner module)
The number of stored radio: AM: 6 FM: 18
🙁 Radio frequency range can support different countries radio frequency range)
Noise Sensitivity: FM 8DBU + -3DBU (+ 30db)
Support RDS: TEF6624T support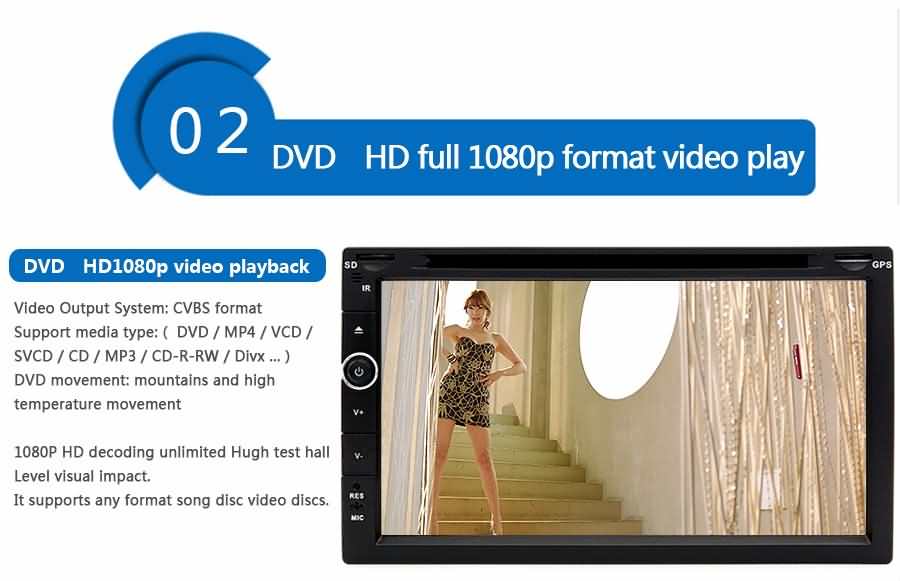 Video Output System: CVBS format
Support media type: DVD / MP4 / VCD / SVCD / CD / MP3 / CD-R-RW / Divx (see Annex specific "support video format table")
SNR: 85 dB
DVD movement: mountains and high temperature movement
DVD program / decoder: Sunplus SPHE8202VGQ
DVD Bald: Sanyo SF-HD860C hot bald
DVD decoder / program: Sunplus
Virtual six-disc: support (optional, temporarily still debugging)
DVD servo drives: AMM5888S
DVD movement motor: Panasonic Movement spindle motor: ASA (MABUCHI RF-300EA-1D390)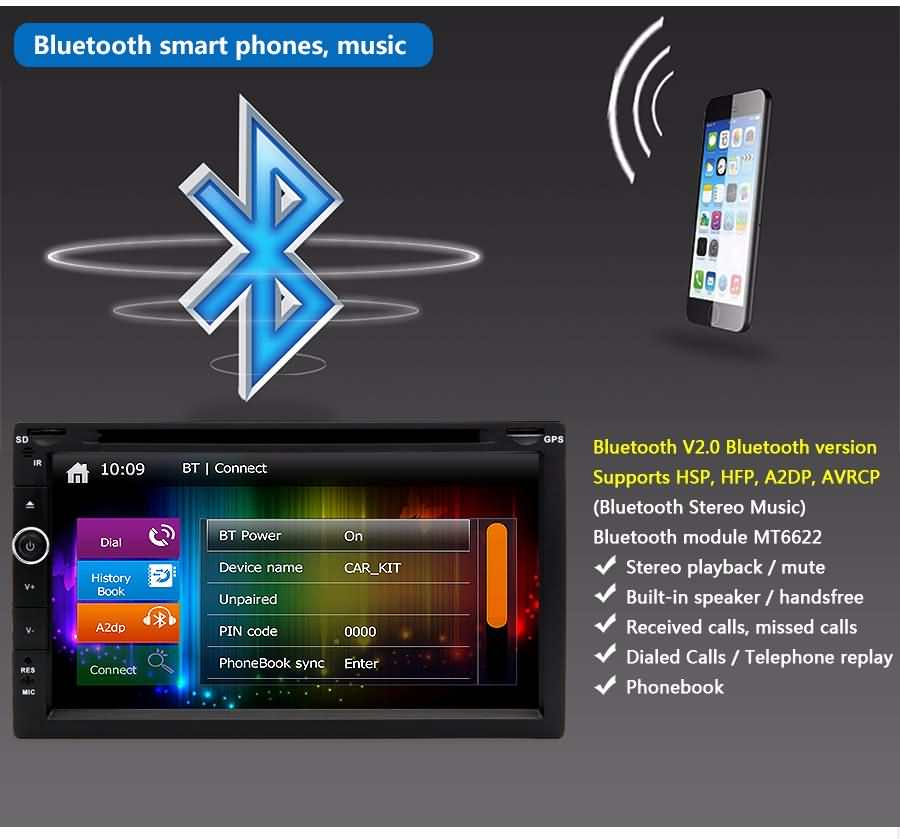 Standard Bluetooth version: Bluetooth V2.0, support HSP, HFP, A2DP, AVRCP (Bluetooth stereo music), can play stereo music through Bluetooth
Bluetooth module: MT6622
Stereo playback / Mute: Yes
Built-in speaker / handsfree: Yes
Received calls, missed calls: Yes
Dialed Calls / Telephone Replay: Yes
Phone book: Yes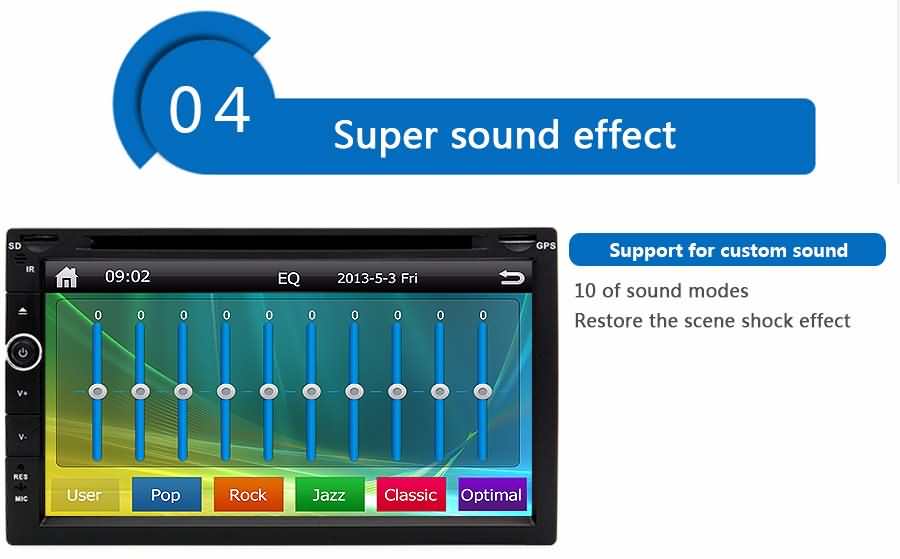 Amplifier IC: ST TDA7388
Maximum output power: 45 Watts x 4
EQ modes: Classic, Rock, Pop, Jazz, Normal
Audio Processor: PT2348 SOP-36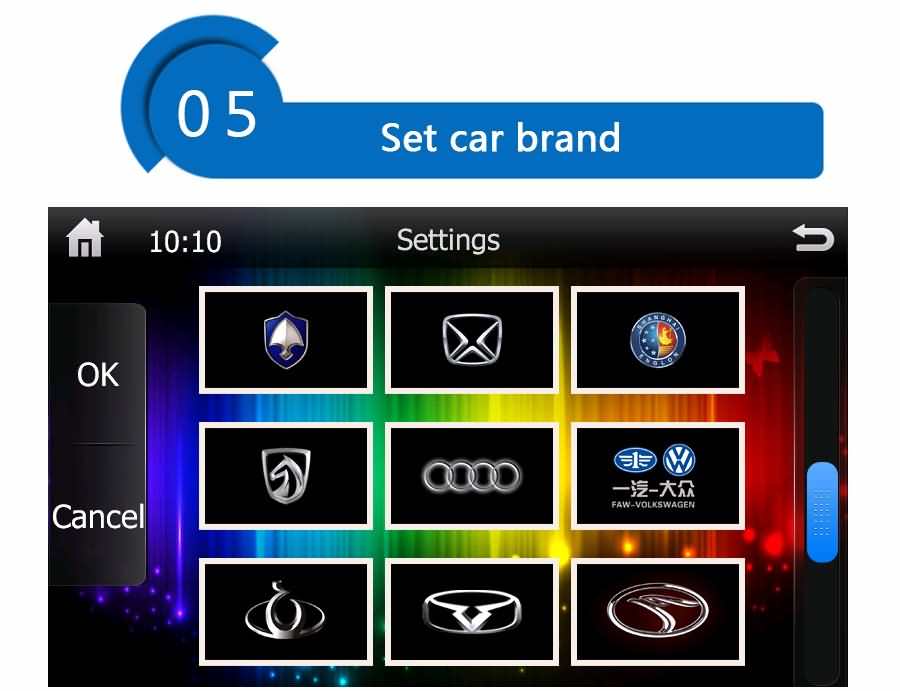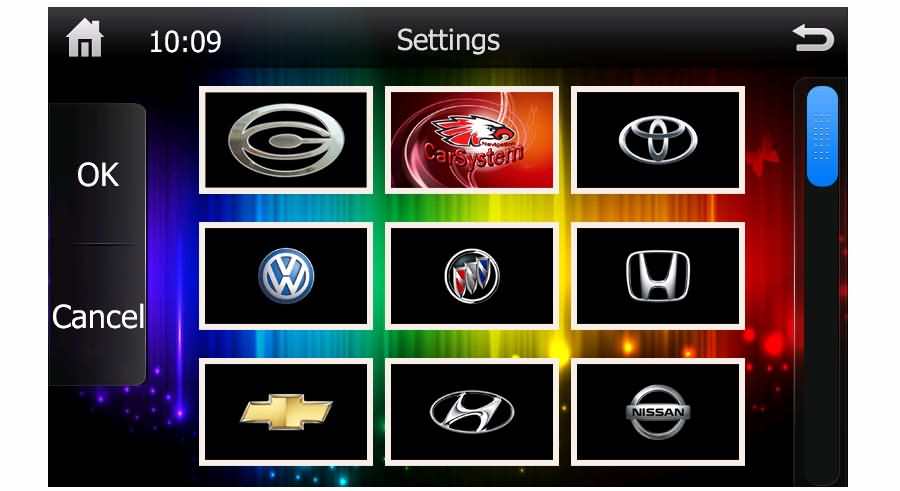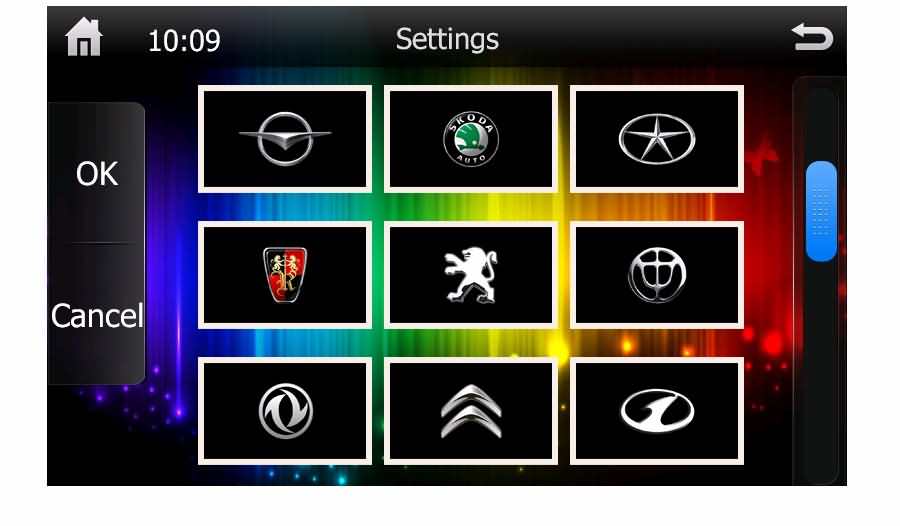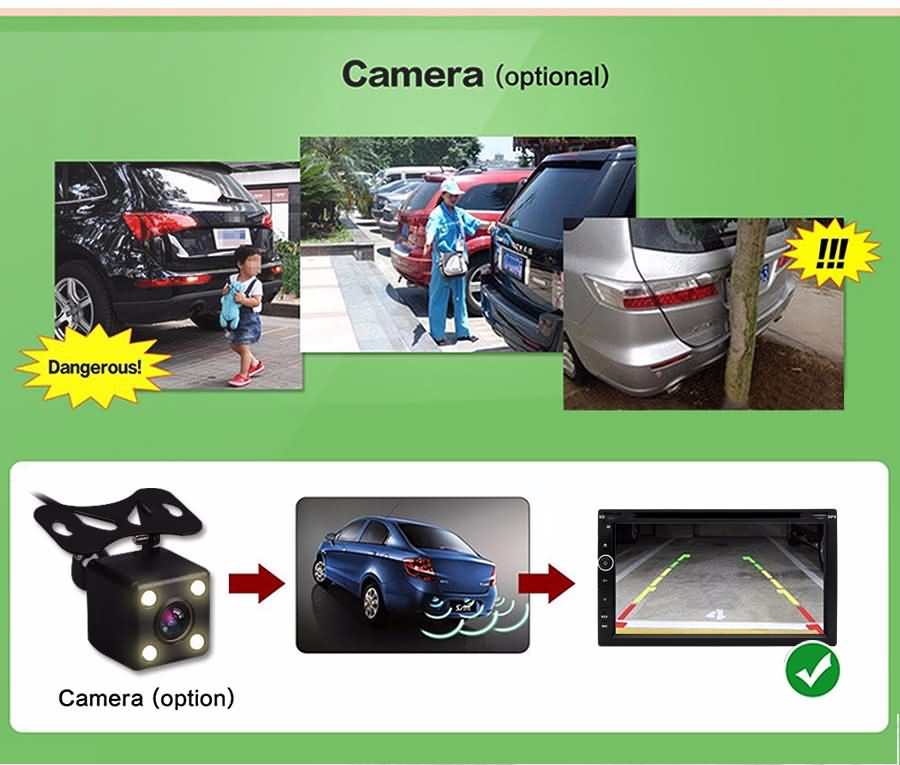 About GPS navigation Features :
Detailed Maps with Free Updates
The device arrives with a bright 7.0″ display with detailed maps. With free lifetime map updates, your routes are sure to reflect the most up-to-date maps, POIs (points of interest) and navigation information.
Navigate Complex Interchanges with Ease
GPS Navigation has lane assist with junction view that displays upcoming junctions and uses brightly colored arrows to indicate your proper lane. and easily navigate complex interchanges.
More Information at a Glance
The device keeps your driving map onscreen at all times and additional information appears alongside. For details, simply ask or touch the screen.
The map has a search field that makes it easy to find addresses.
 GPS Navigation Map 1 or Map 2 
Maps permanent free update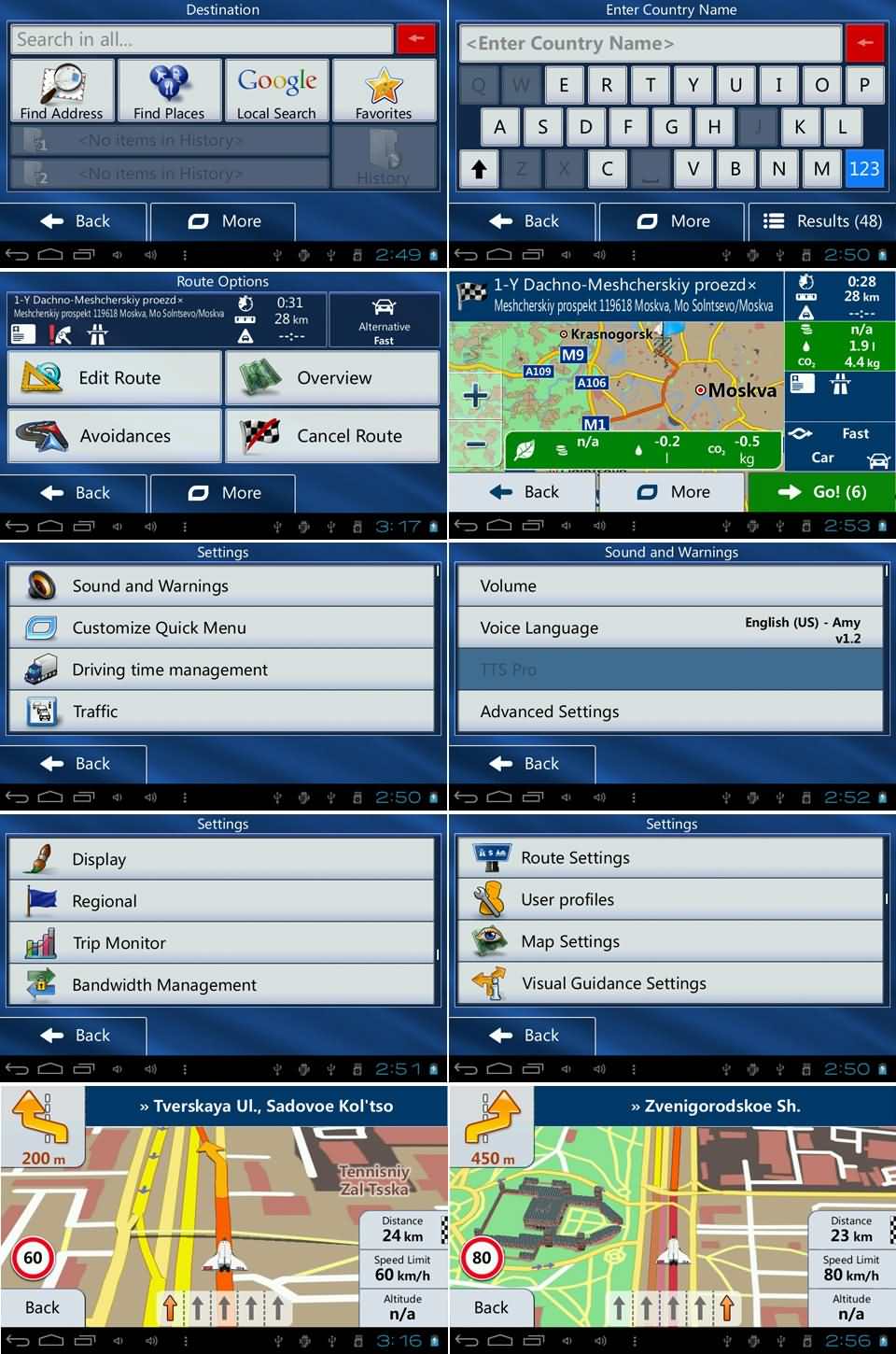 map 2
Russia, Belarus, Azerbaijan, Ukraine, Kazakhstan, Uzbekistan, Tajikistan