Product Description
Features
Easy to Operate: Simply connect your speaker/headset with our device, immediately transform your speaker/headset into a fashionable wireless Bluetooth speaker/headset.
Wireless Play: Removing troubles of wired connection, through the wireless connection and transmission, the user can enjoy a high fidelity music at any place indoor by wireless control.
Portable Design: Mini size with clip design the feature of portable can let you carry them to anywhere you want.
Support for iPhone, Android phone, other smart phones which with Bluetooth A2DP function.
Compatible with home stereos / speaker, car stereos, headphones that is with 3.5mm audio input.
Specification
Type: Bluetooth Audio Receiver
Material: Plastic
Quantity: 1 pc
Item Color: Black
Bluetooth Version: 4.1
Frequency Range :2.4GHz
Profile: A2DP
Transmission Range: Up to 10m / 33ft
Attention:  orders would be sent by the shipping methods without tracking infomation online,
please read carefully before ordering and wait for receiving patiently after sending.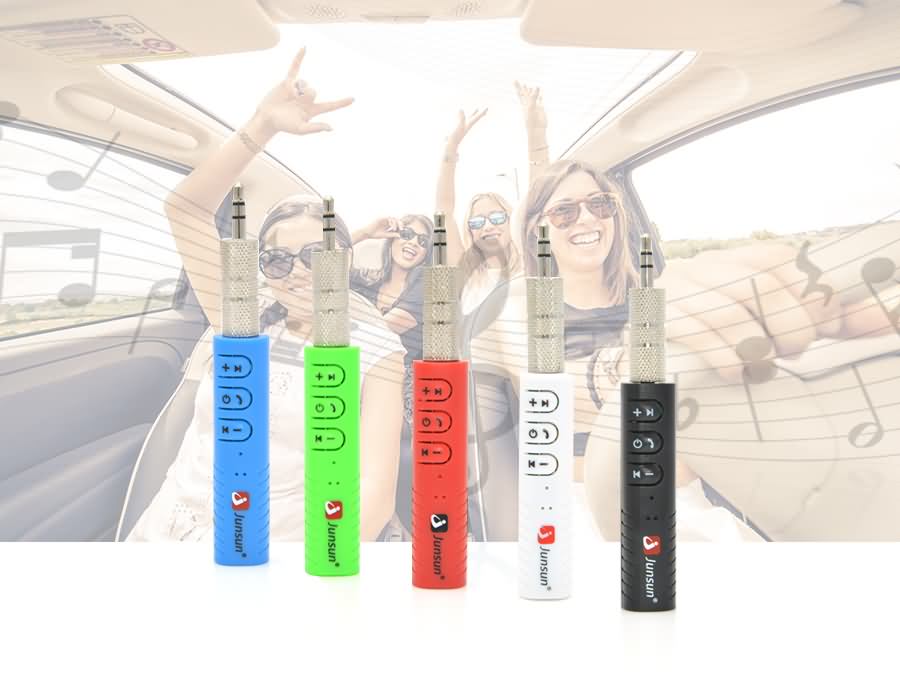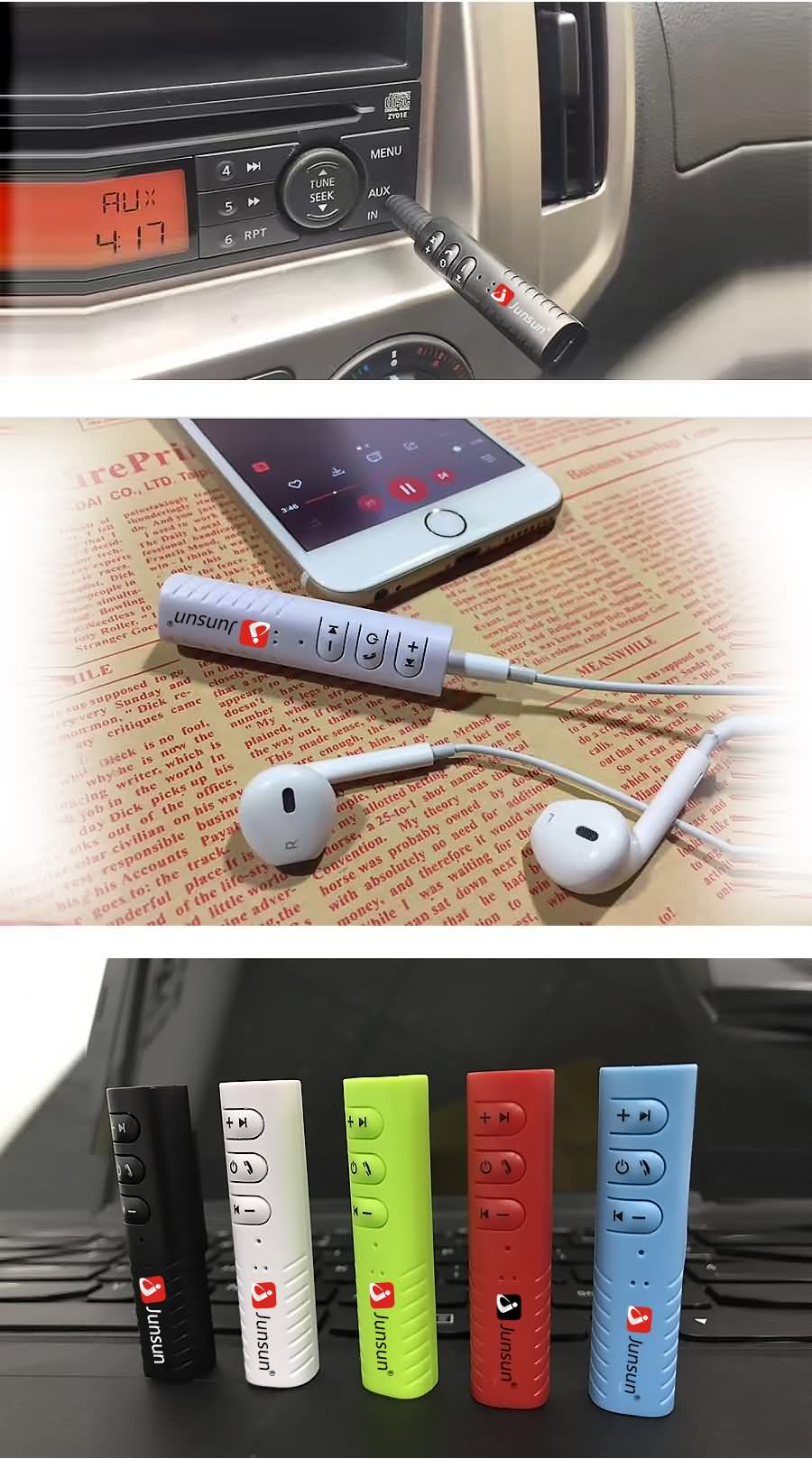 Compatible with a variety of devices
Compatible with a variety of 3.5mm audio interface. Including car AUX jack,
speakers, headphones, headset. Bluetooth devices include a variety of branded handsets,
flatbeds, laptops, and Bluetooth adapters.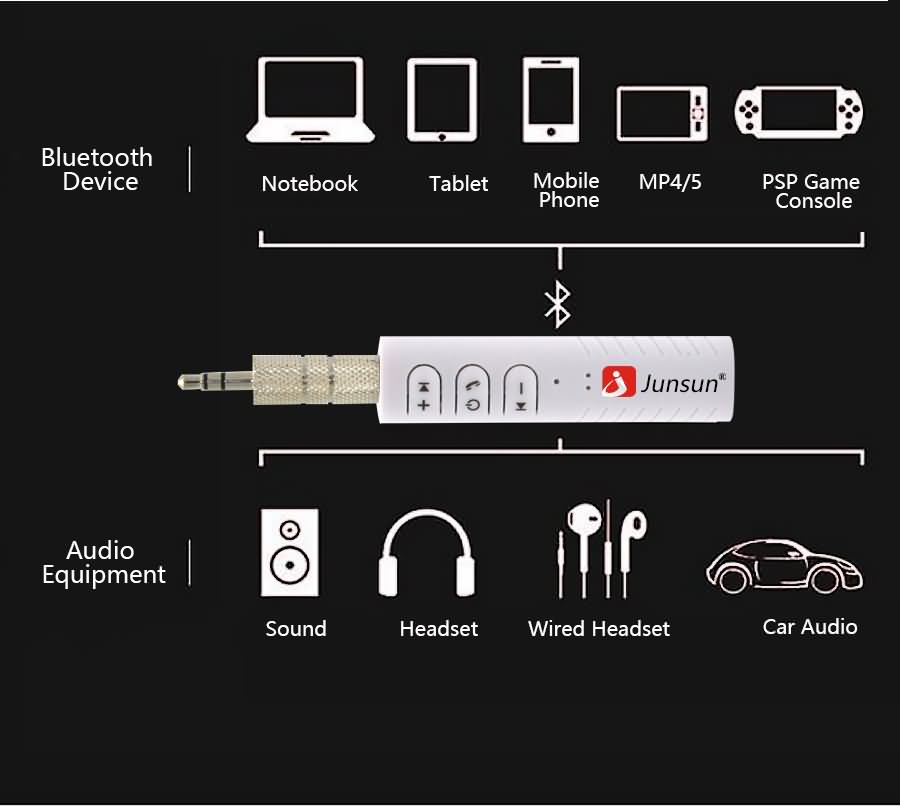 Supports Taking Pictures
In the case of mobile phones and devices connected through the Bluetooth,
according to the button to take pictures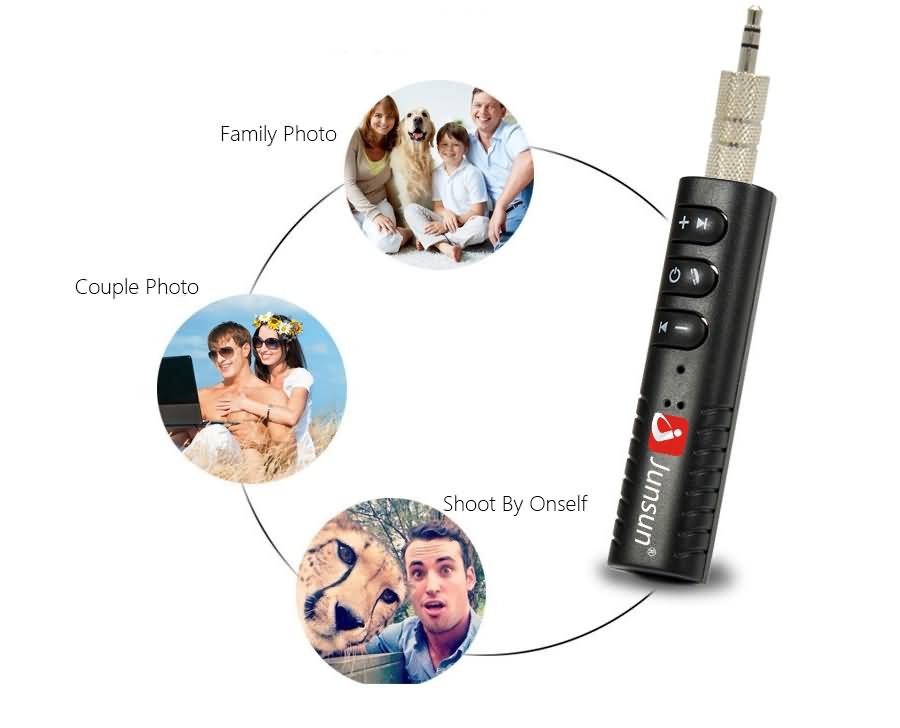 Supports Blurtooth Headset
Ordinary plug headphones changed to Bluetooth headset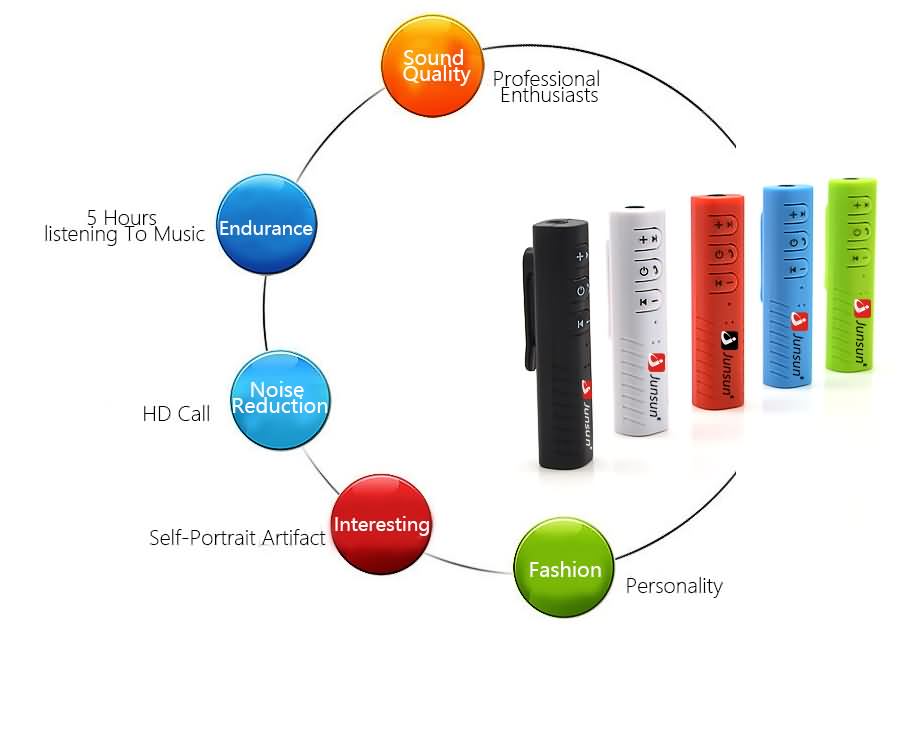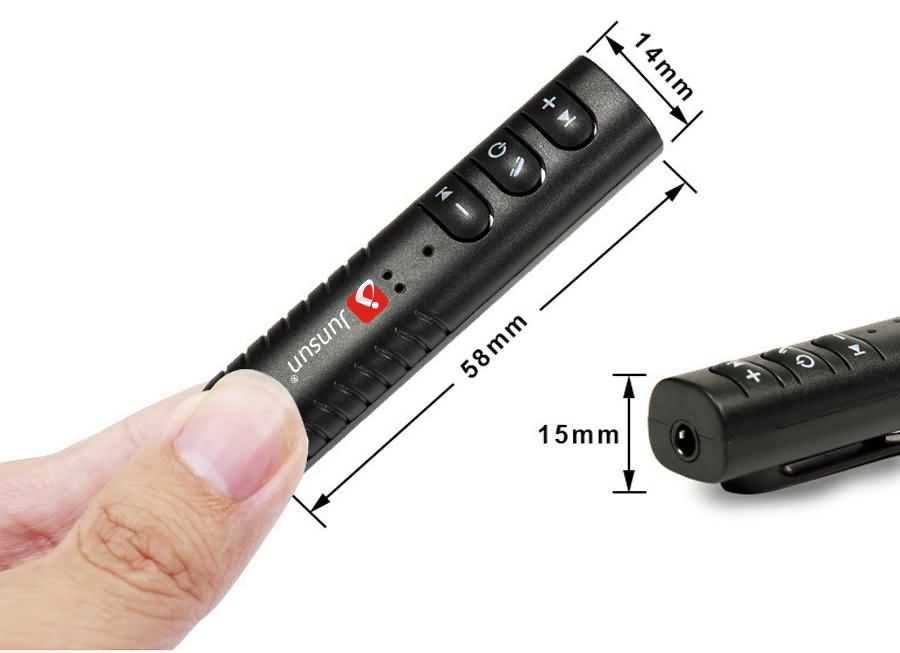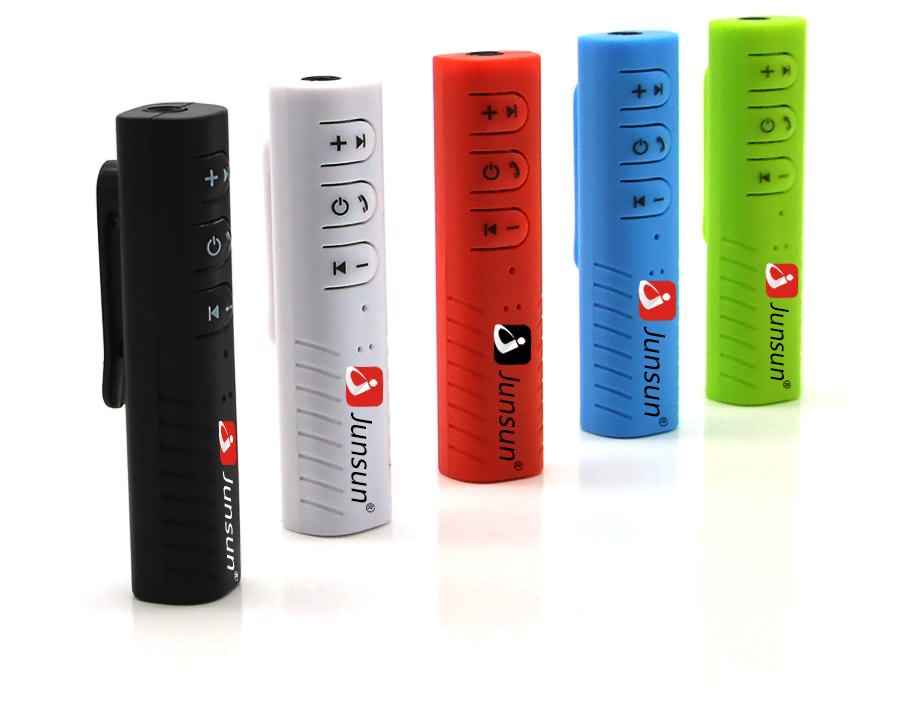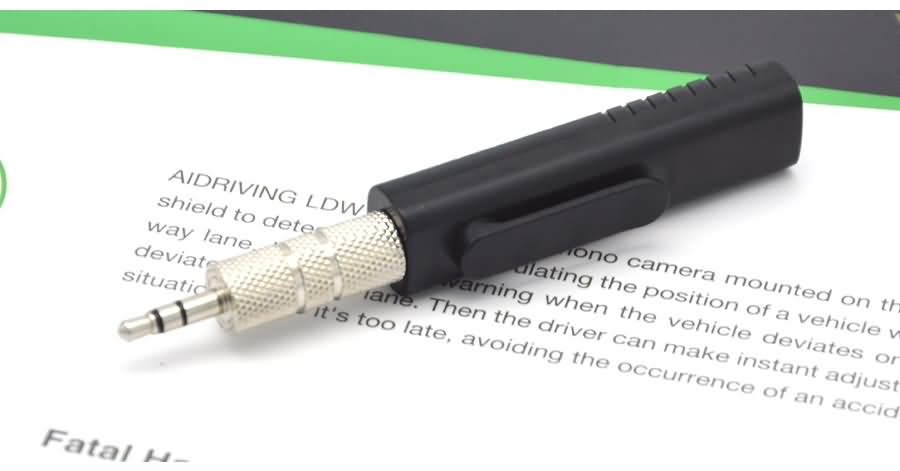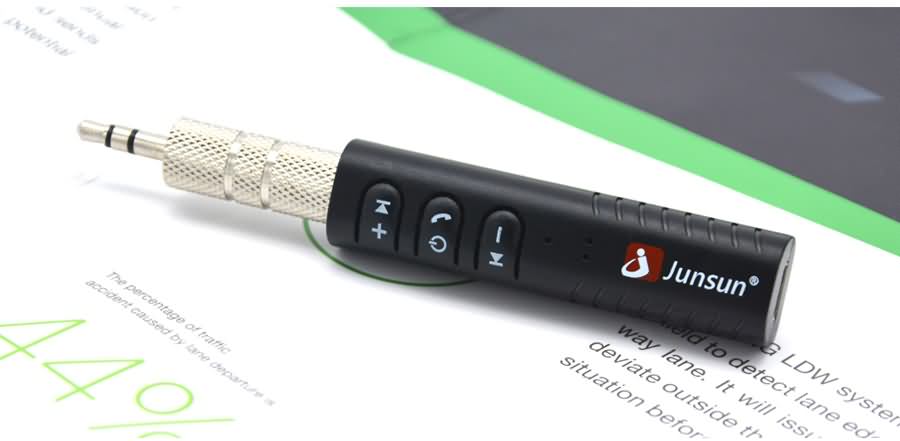 General Information
Caller ID
stand by
Voice prompts
stand by
Match timeout shutdown
Pairing state for 5 minutes and then shutting down
Low reminder
When the voltage is less than 3.2V to remind, every 5 seconds to remin
Answer the phone
Short press MFB when calling
Refuse to answer the phone
Short press MFB when calling
No redemption
Double-click the MFB key, then short press MFB to cancel the dial