Product Description
About this item:
1. Suitable Models:
For BMW 5 Series F10/F11(2011-2012) original CIC system
For BMW 5 Series F10/F11(2013-2016) original NBT system
2. System judgment:
The original car has CD menu and 4-pin LVDS connector.(CIC System)
The original car has MEDIA menu and 6-pin LVDS connector.(NBT System)
3. Order now and give Android Auto as a gift, please contact us to get the activation code.
For European countries, all shopping websites currently need to pay VAT. If you have any questions about this or unable to accept it, please contact us for help.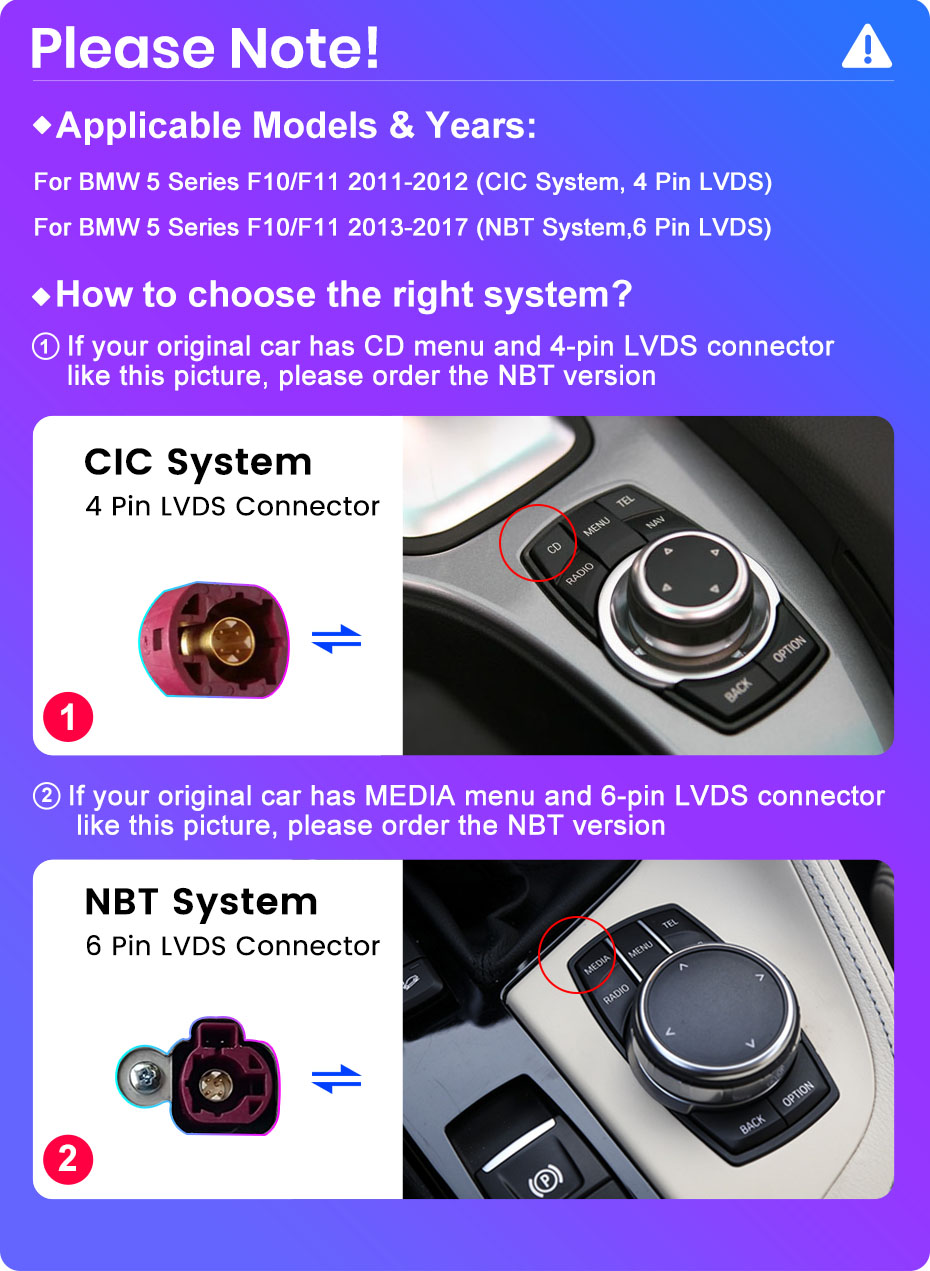 Dear customers, please note:
After you connect our car stereo, you can only use your original car's radio to search for radio channels and play radio channels. Our car stereo does not support the use of radio channels. Please consider carefully before ordering, thank you.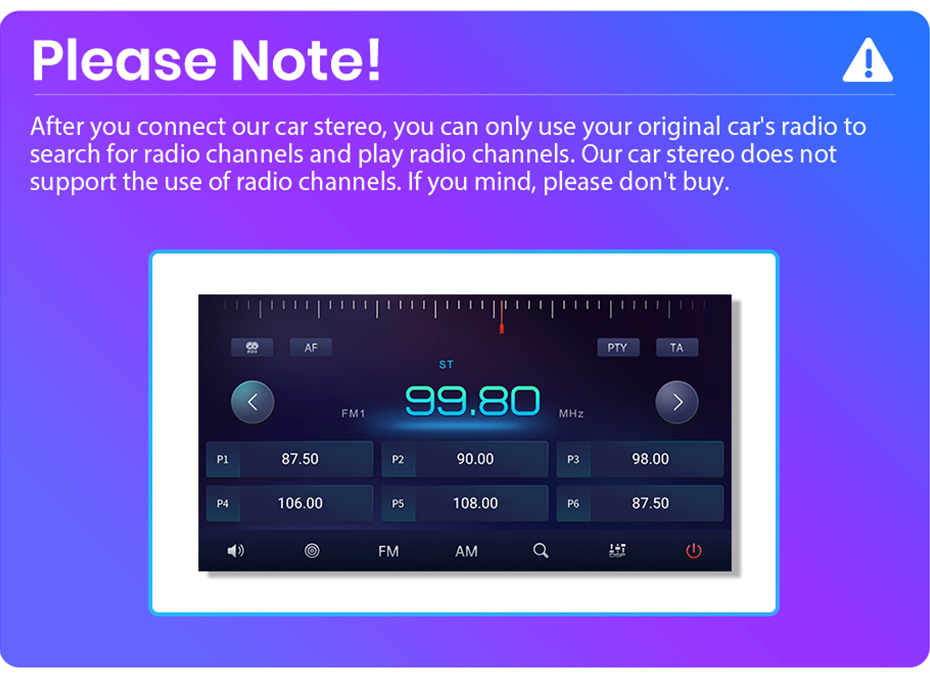 >> Why choose Junsun ?
1. AliExpress Top 10 Brands, Junsun Official Store has 1300K + fans, popular among customers. our goal is to keep working hard to make innovative hardware & software of the Car Multimedia player radio to give you that personalized experience.
We provide updates for Firmware, Software, UI, GPS Navigation maps for FREE.
2. All products have been passed strict quality test before shipment, make sure high quality.
3. After verify payment will ship out within 24H from local warehouse (EU,ES,PL,RU), Among them, ES and PL can be sent to the entire European region,and 24H ship from China warehouse in Working day time.
4. If the product has a problem within 365 DAYS after receipt confirmation, support for free return and refund within 15 days, or we will replace the new machine directly for you, but please contact us first to communicate(24H customer service)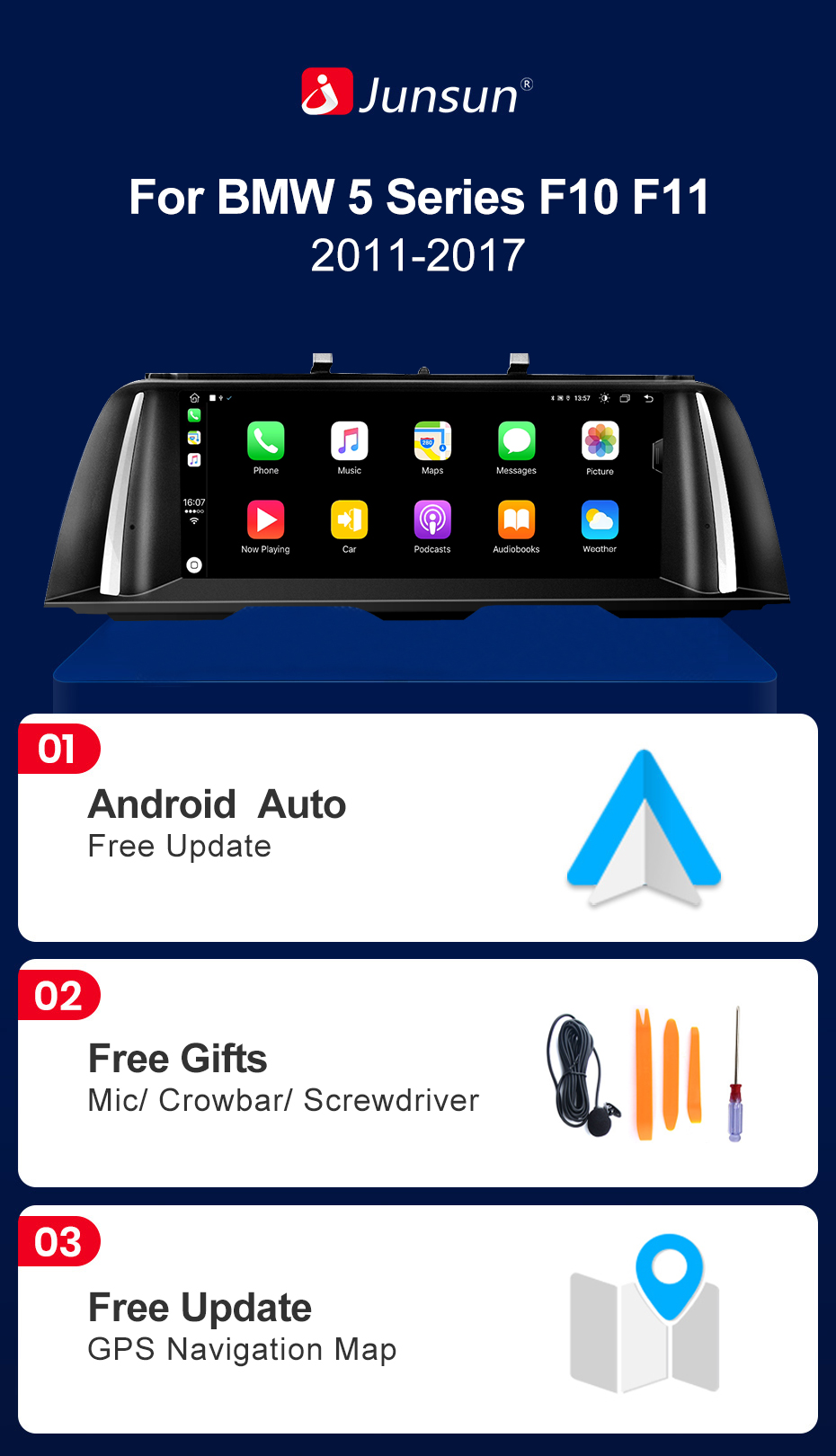 >> Junsun Car Radio For BMW 5 Series F10/F11(2011 2012 CIC) (2013 2014 2015 2016 2017) NBT) Features
> Basic functions: Android 10.0 + 8.8 inch IPS Screen + Eight Core 1.8GHZ + DDR3 2GB Flash (4GB optional) + 32GB Memory (64GB/128GB optional) + WIFI/4G Network + Steering Wheel Control + RDS/DSP
> Special functions:
1.PIN to PIN:Junsun radio' power cable is pin to pin, easy to install;
2.Support Wireless Carplay: Only need to use Bluetooth-connection to make driving more convenient and safer.
3. Built-in Android Auto: Just use your phone cable connect it, stable and easy to use;
4.Keep the original car system and all functions, and support the display of a variety of car information, such as fuel, speed and temperature.
5.Add an Android system and switch between the two systems freely.
6.Support 360º view
Optional accessories
> AI Voice Control: just say the command word control the radio without hands, make drive more safe
> ADAS DVR Camera, Tire pressure monitoring, OBD2;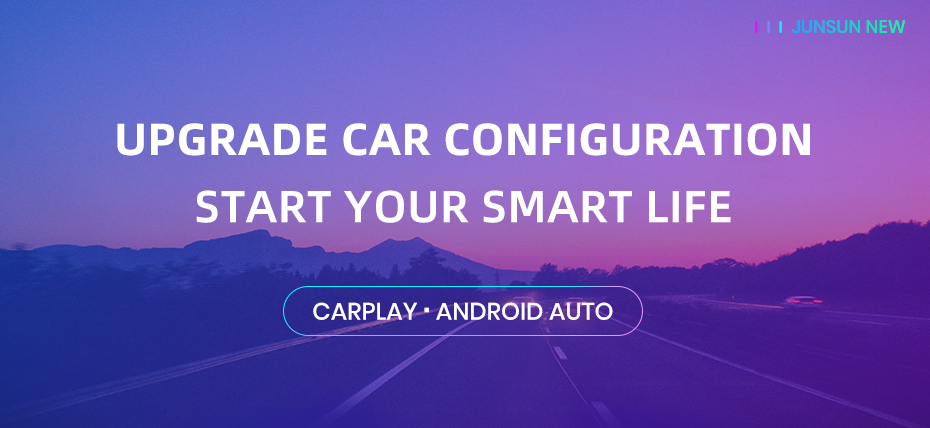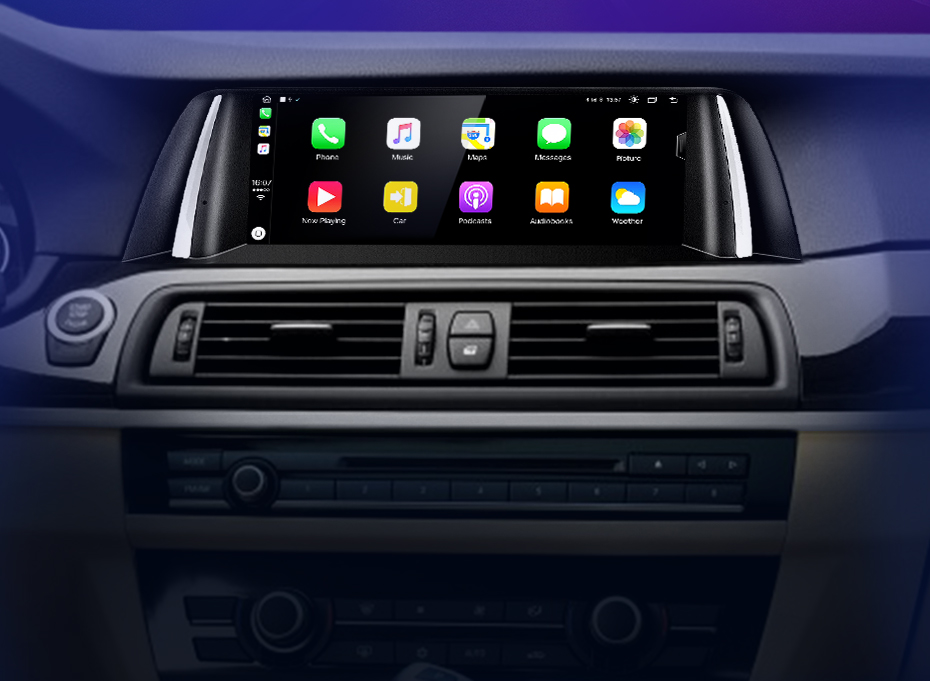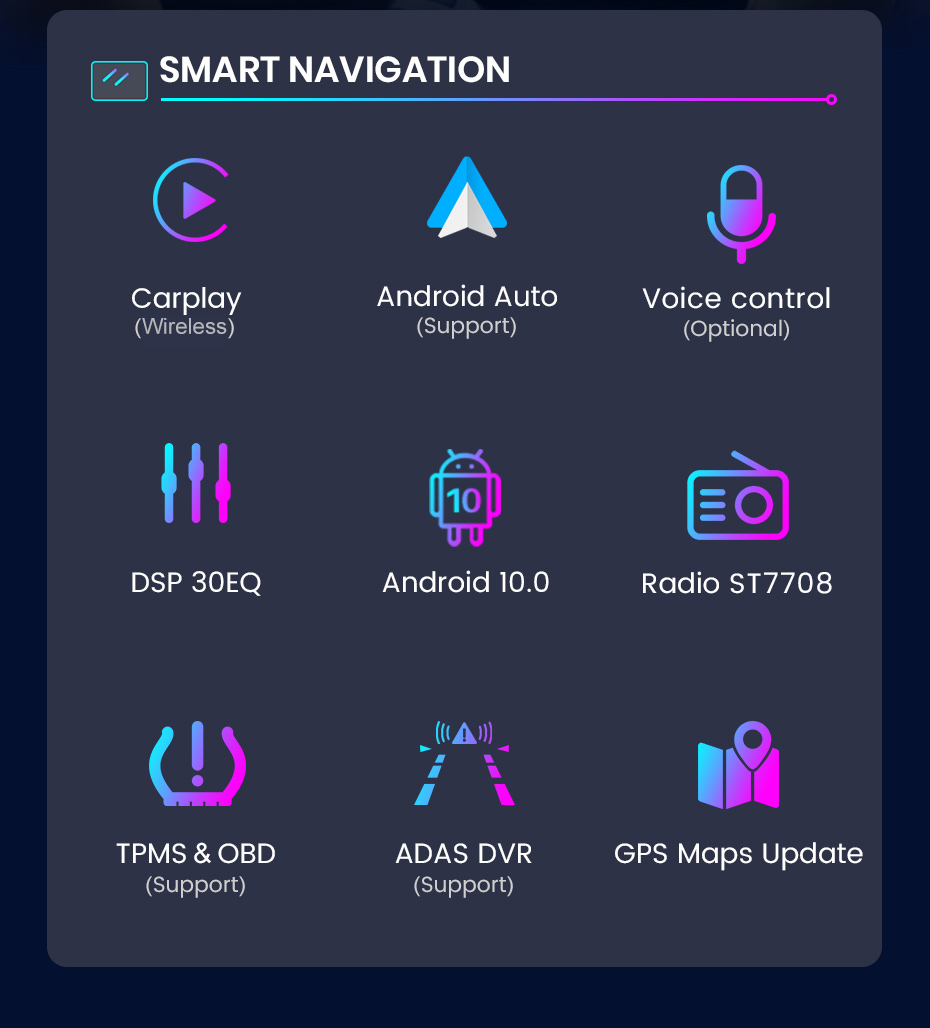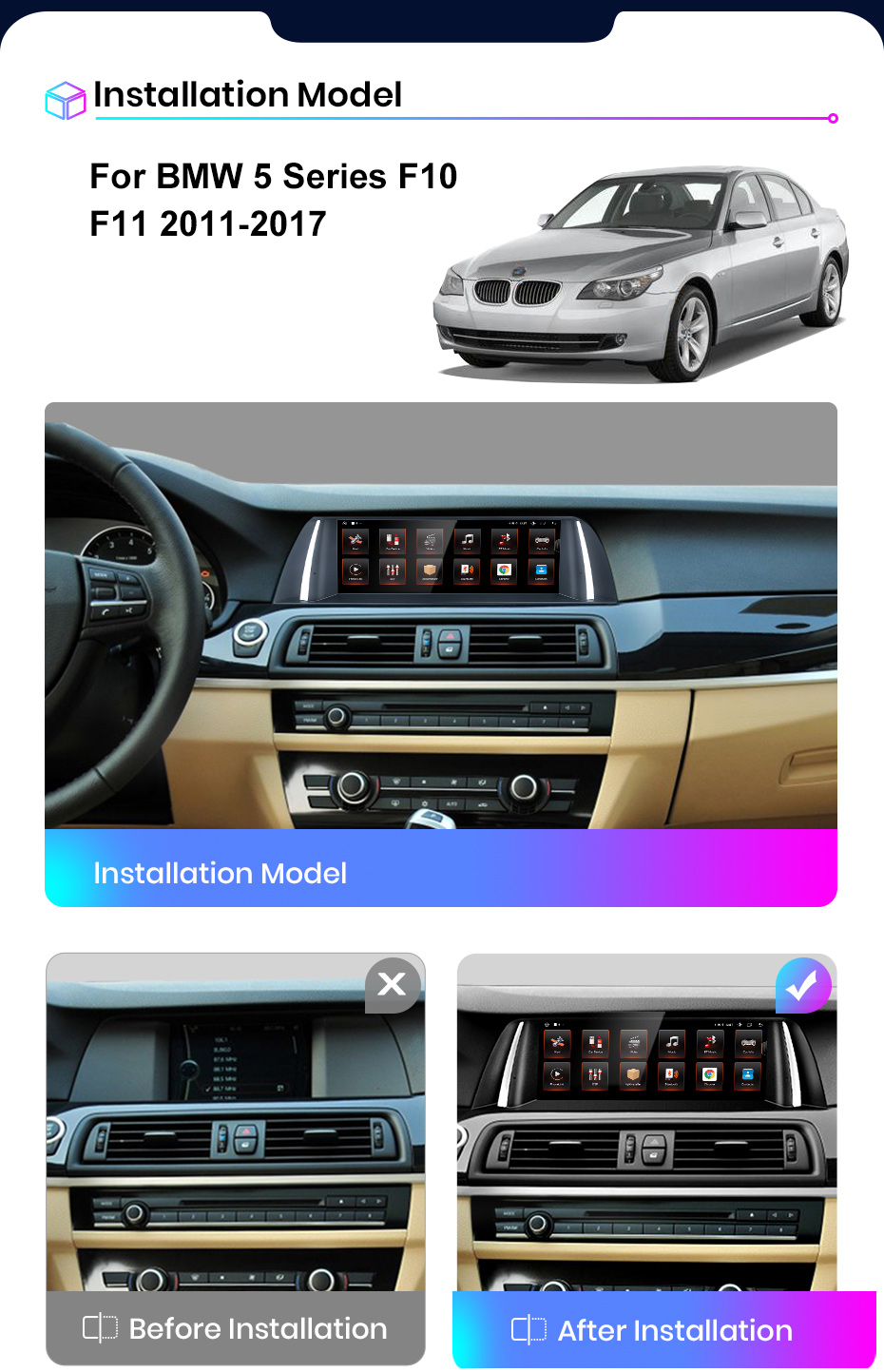 Keep Original Car Function
Keep the original car system and all functions, with an addtional Android system, you can switch between the two systems freely.

Support Original Car Function
Support to display many car infomration,such as oil fuel, speed and temperature.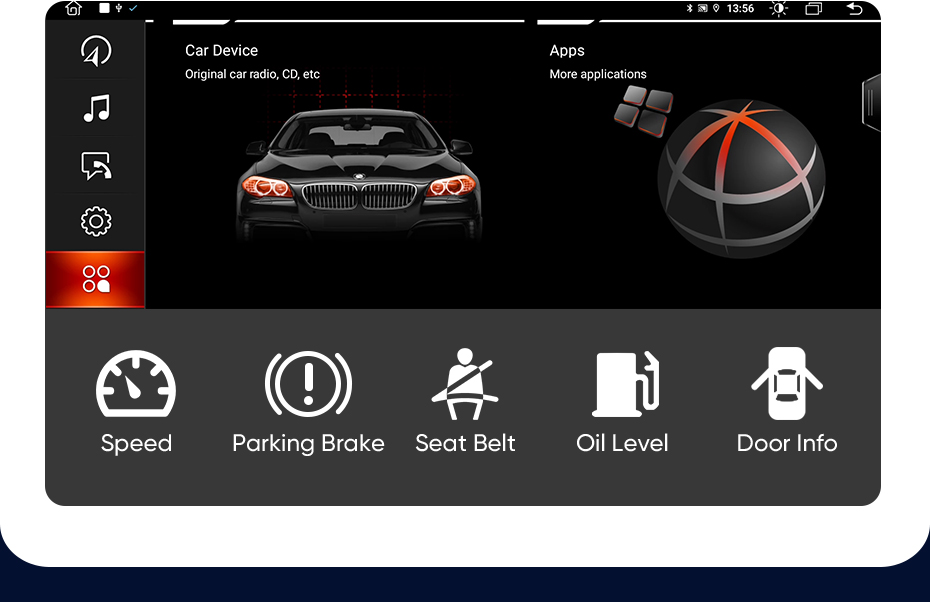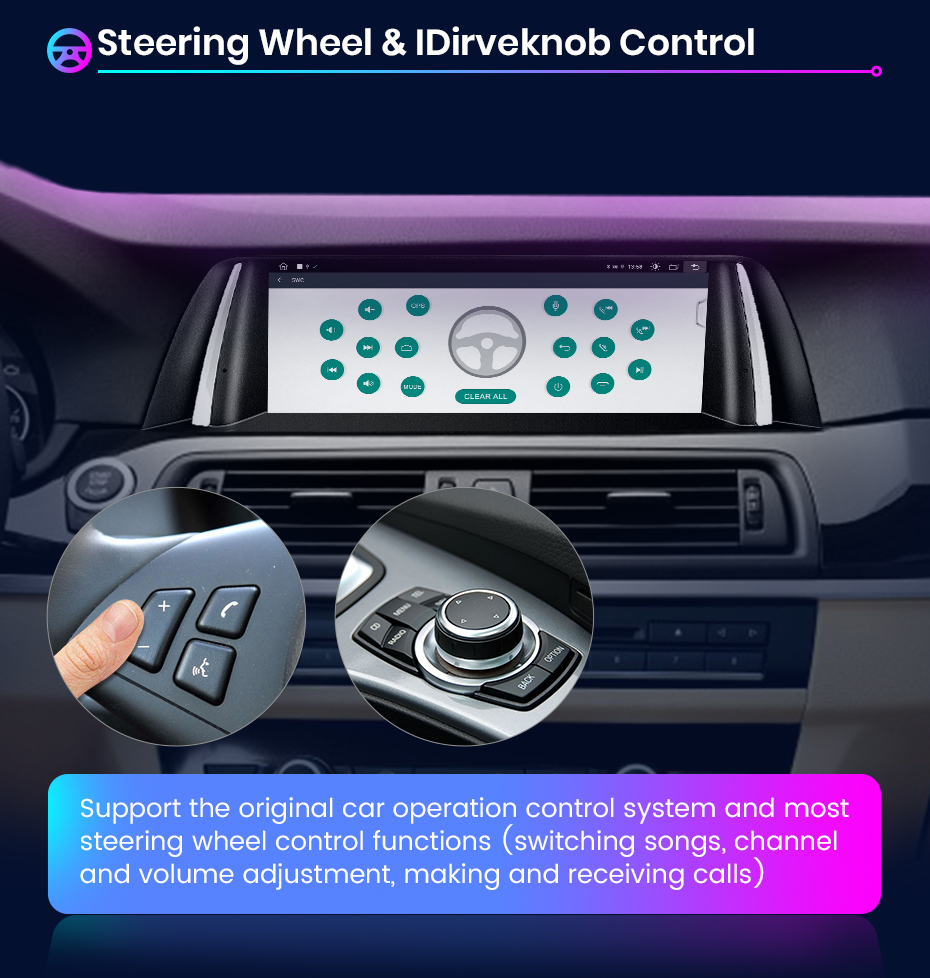 Phone | Music | Maps | Podcasts etc..control and handle mobiles via device
Open your safe driving life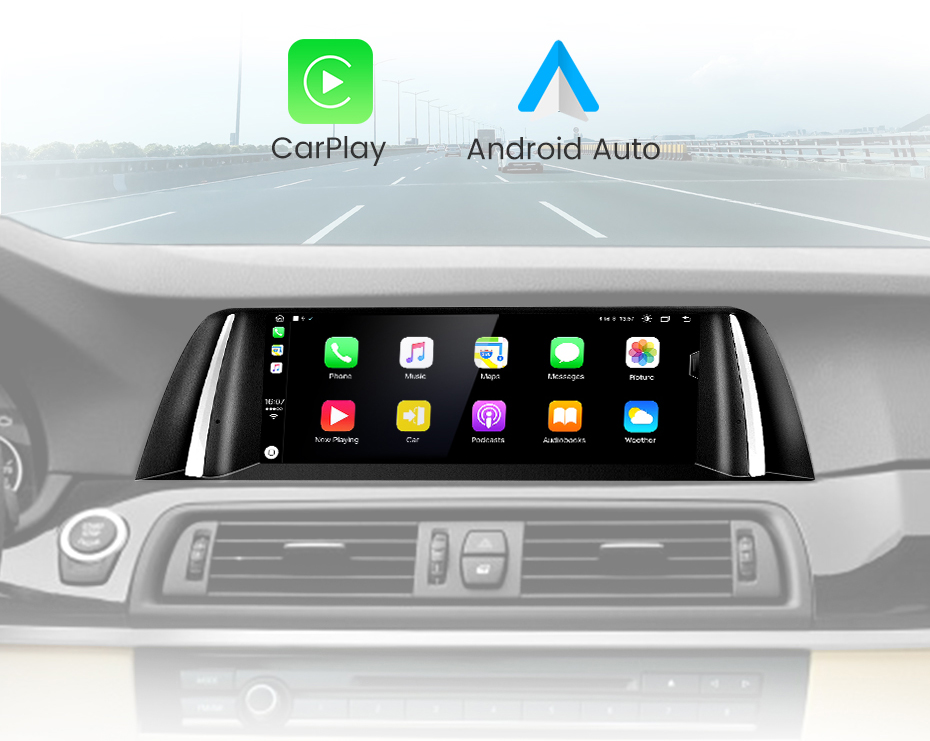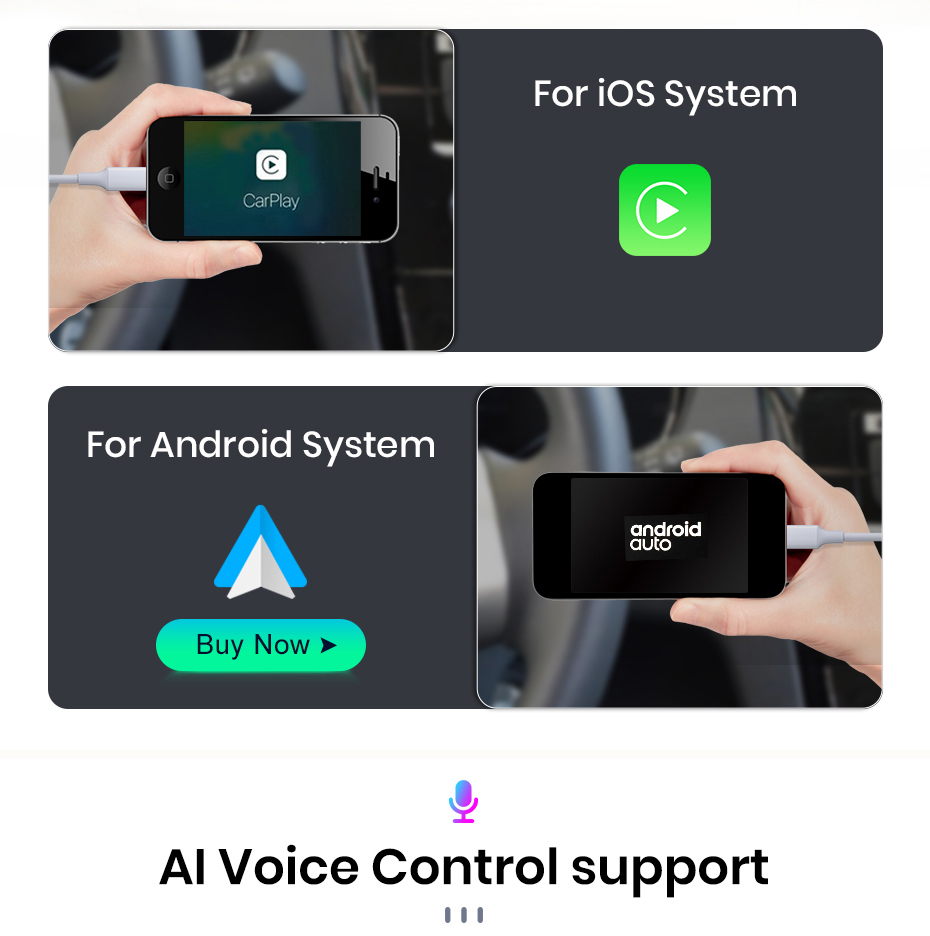 The ability to simultaneously launch two applicationson the screen: for example, you can start navigationin one part of the screen, and the radio or a list of favorite songs in the other.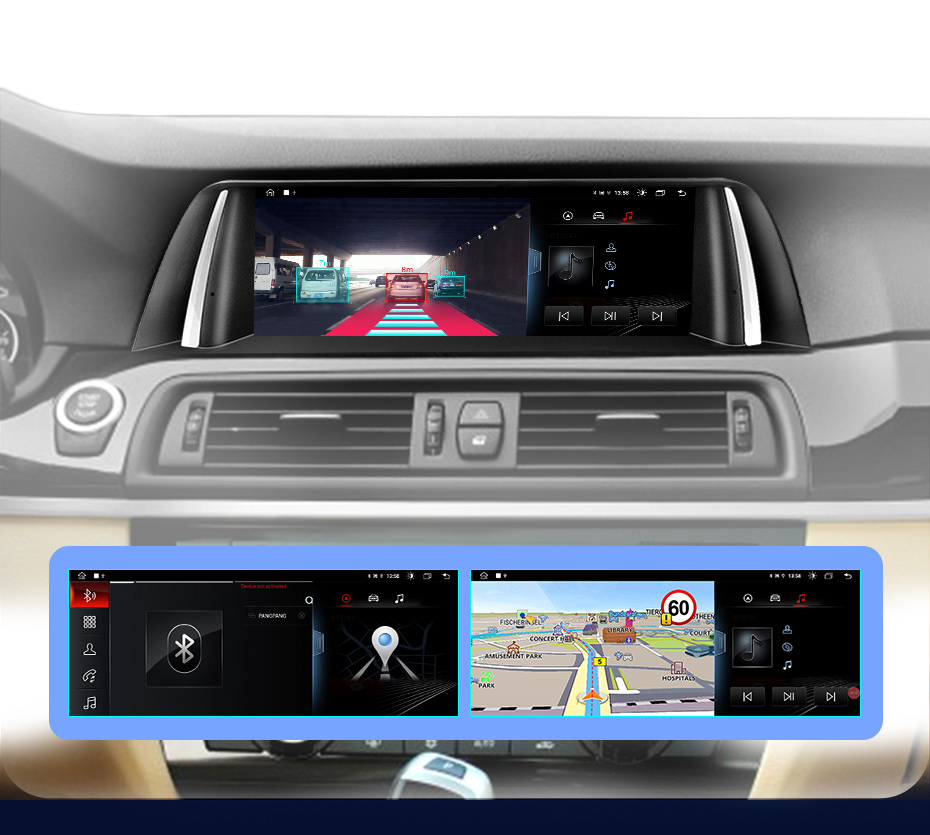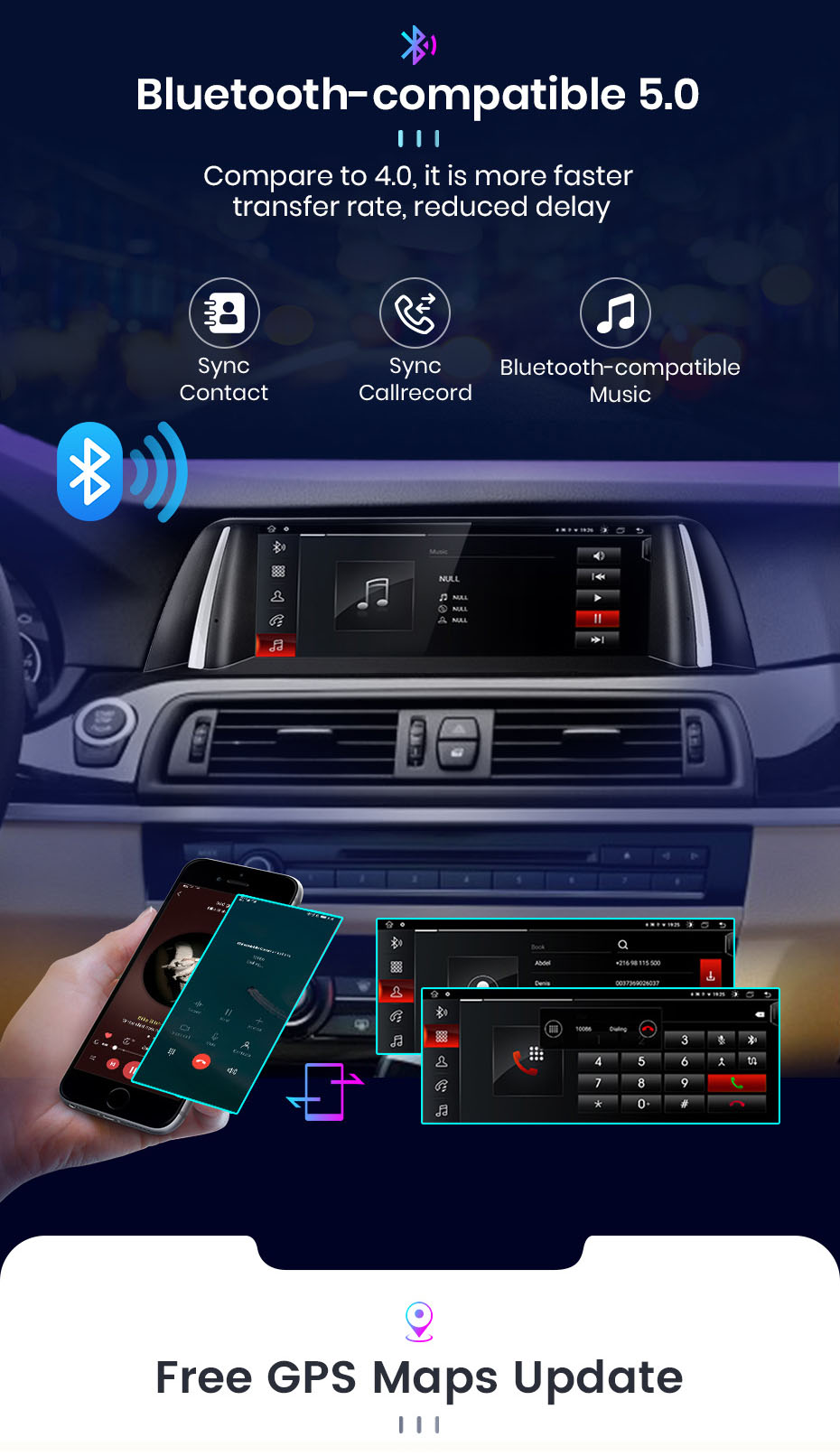 When the car in Reverse Gear, this multimedia will automatically switch to the back-up camera image view with parking line.