Product Description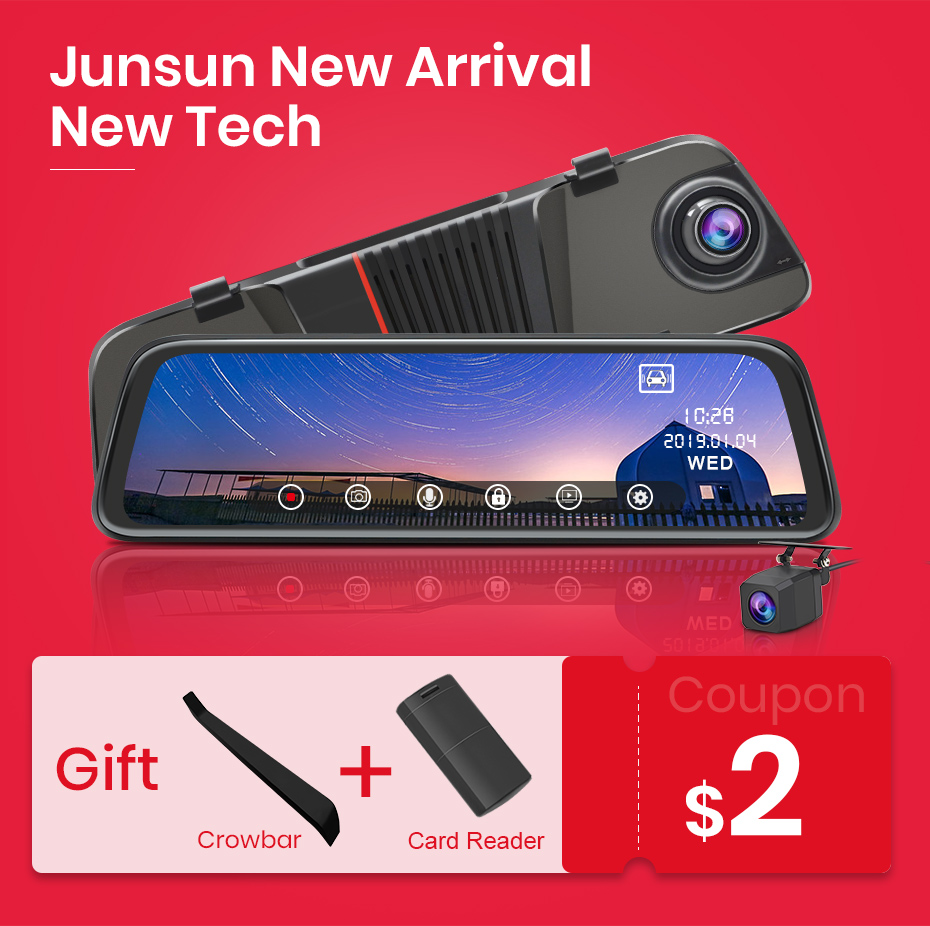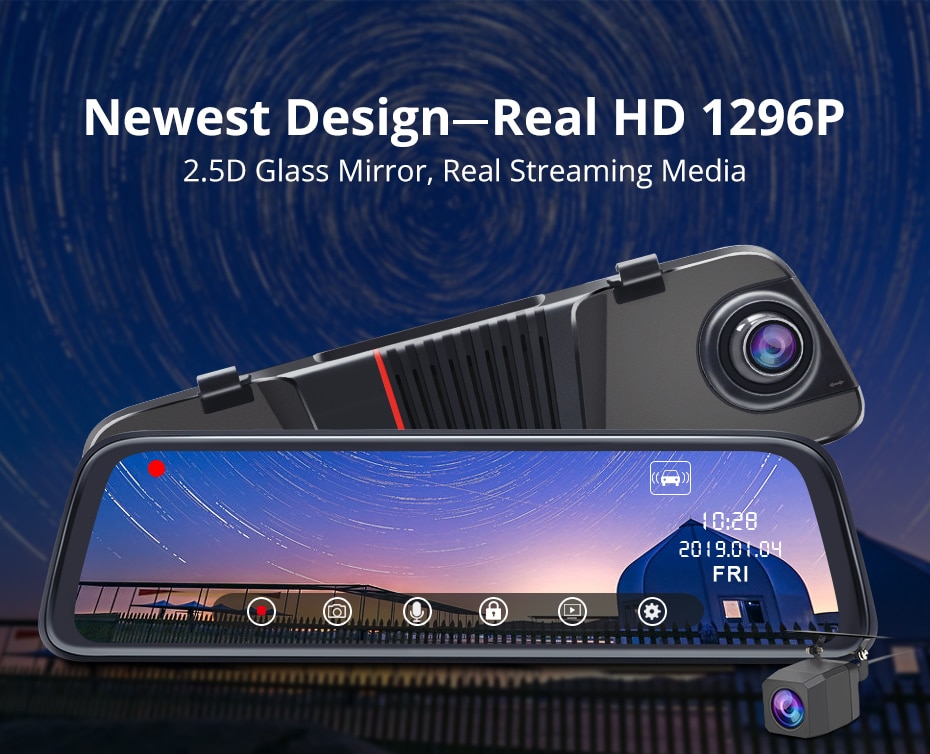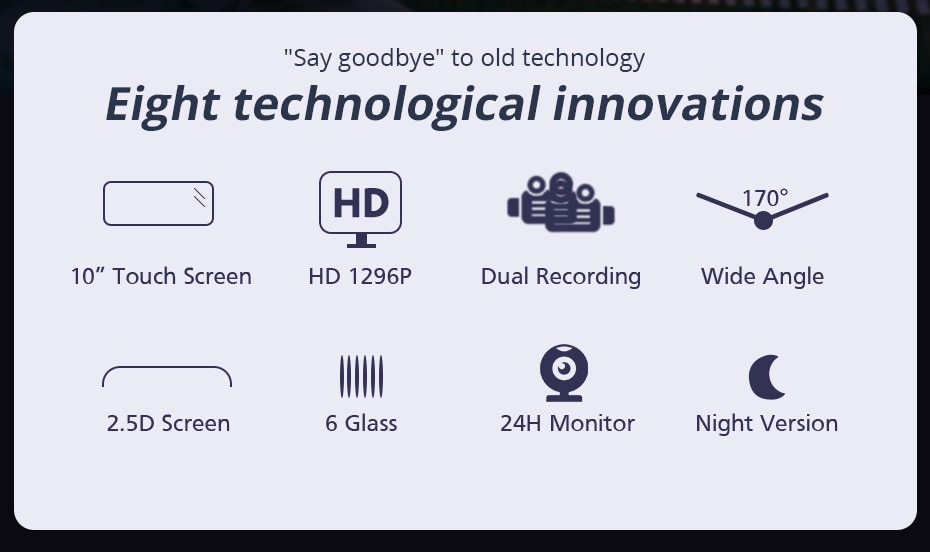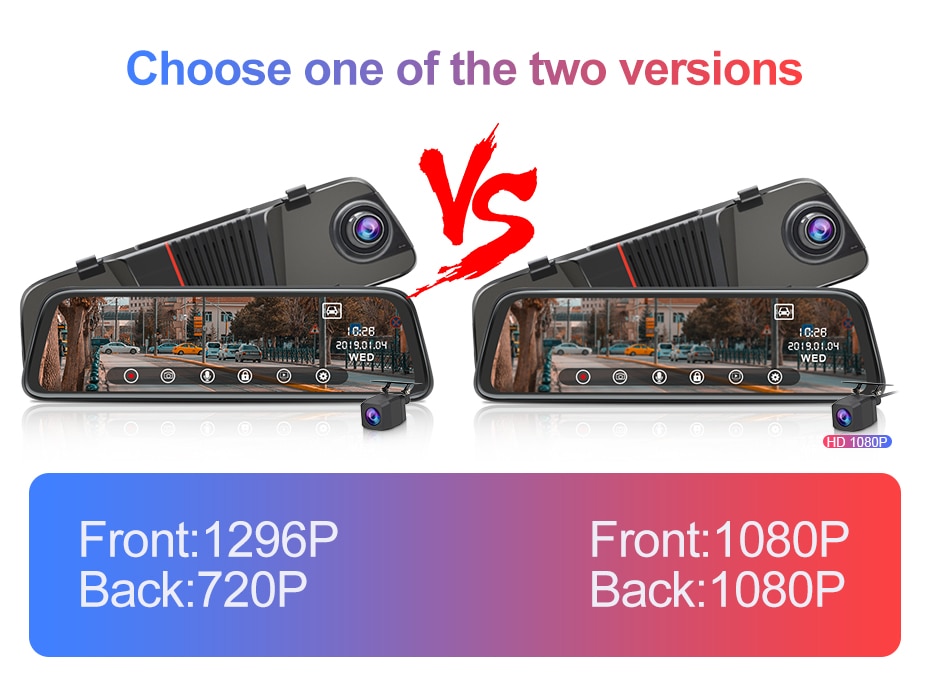 Real HD 1296P, better than 1080P
Professional processor is different from traditional,H16 uses streaming media is equipped with a high-end Exmor,
6-glass lens and WDR to offer you no-delay streaming. The footage is crisp and clear and has no delay whatsoever.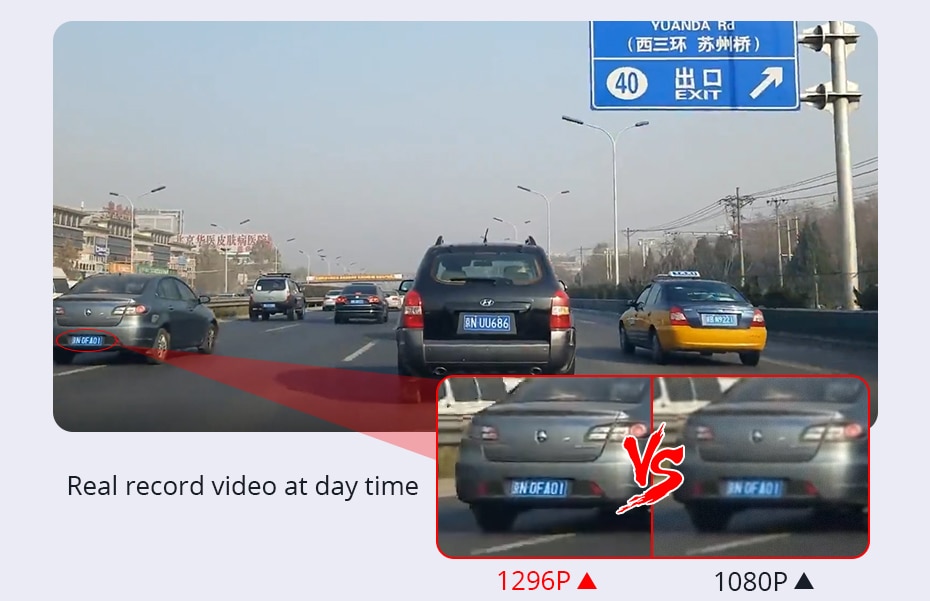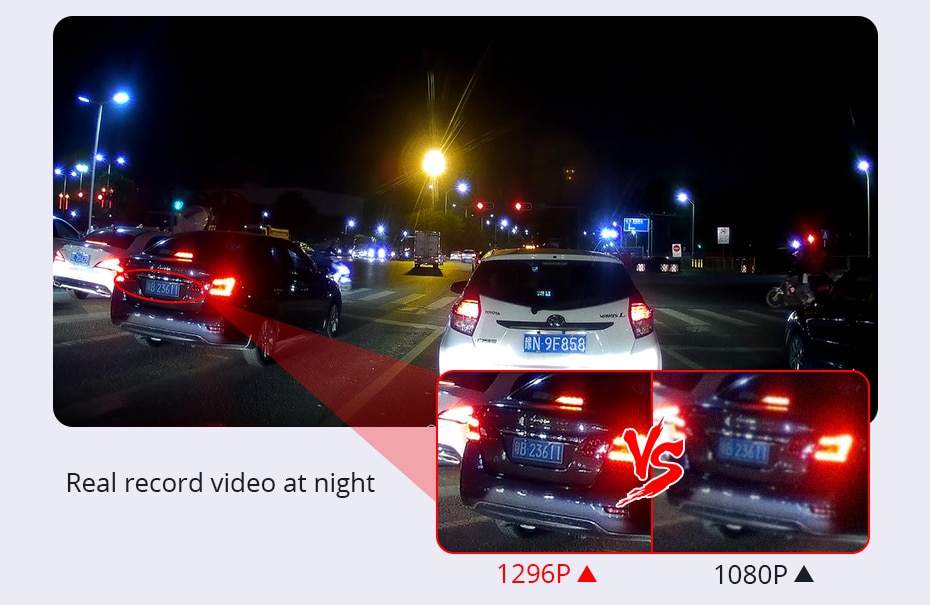 WDR(Wide Dynamic Range)
WDR is the technology that adjusts the light exposure to create the perfectly balanced and the brighter view even in the low-light condition.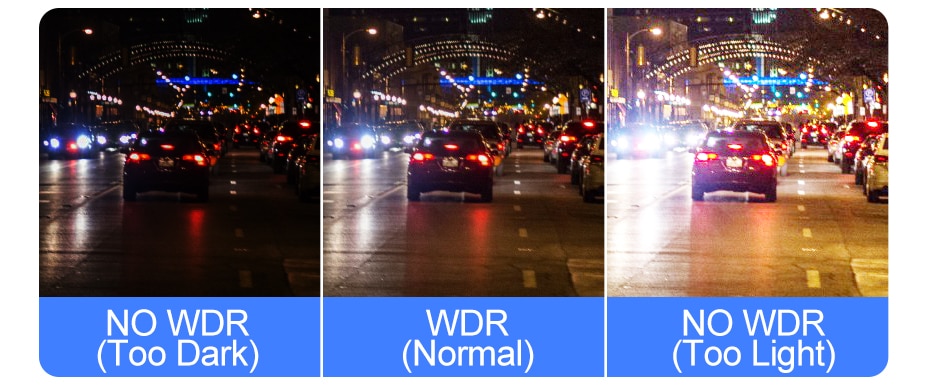 The Newest Tech 2.5D Glass Mirror
A forged masterpiece of 2.5D glass with smooth curves and seams that dissolve into the design; This mirror gives you a special sense of touch and vision, adding a layer of luxury and style, indeed quite stylish and could dramatically boost the appeal of your vehicle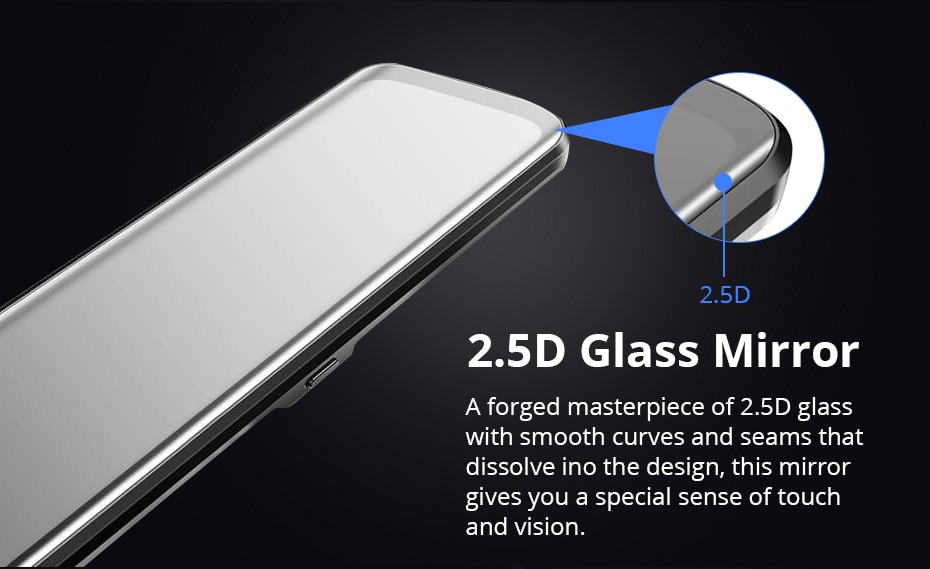 What is Streaming Media?
Stream media full touch display improves roughly 3 times greater field of vision than a traditional rear view mirror. It
removes obstructions of headrests and the vehicle's roof and rear pillars, you will have an unobstructed view of the back in real time.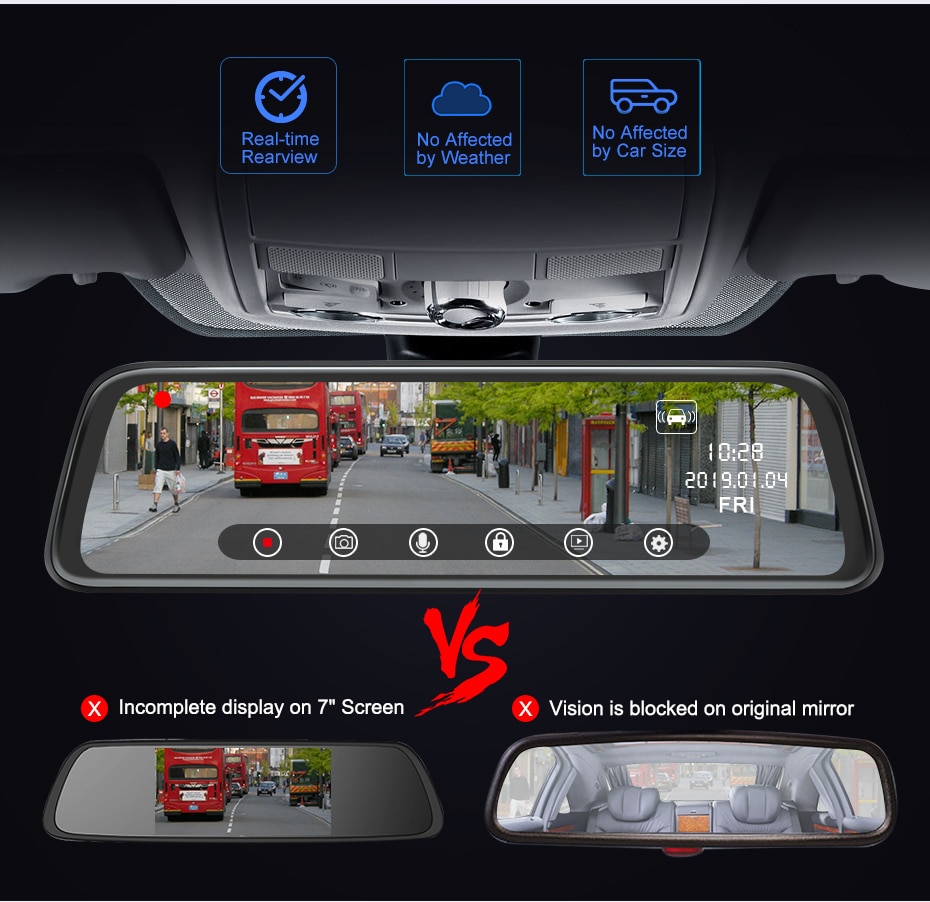 Both cameras also use HD to provide you with flawless images in rain, fog, snow, or even at low-light level.You will be able to observe all the details with ease for outside or inside.



Dual  Recording
 Simultaneous recording in Full HD 1296P front view video recording and 720P waterproof rear cam, ensuring you get the best footage all day and night.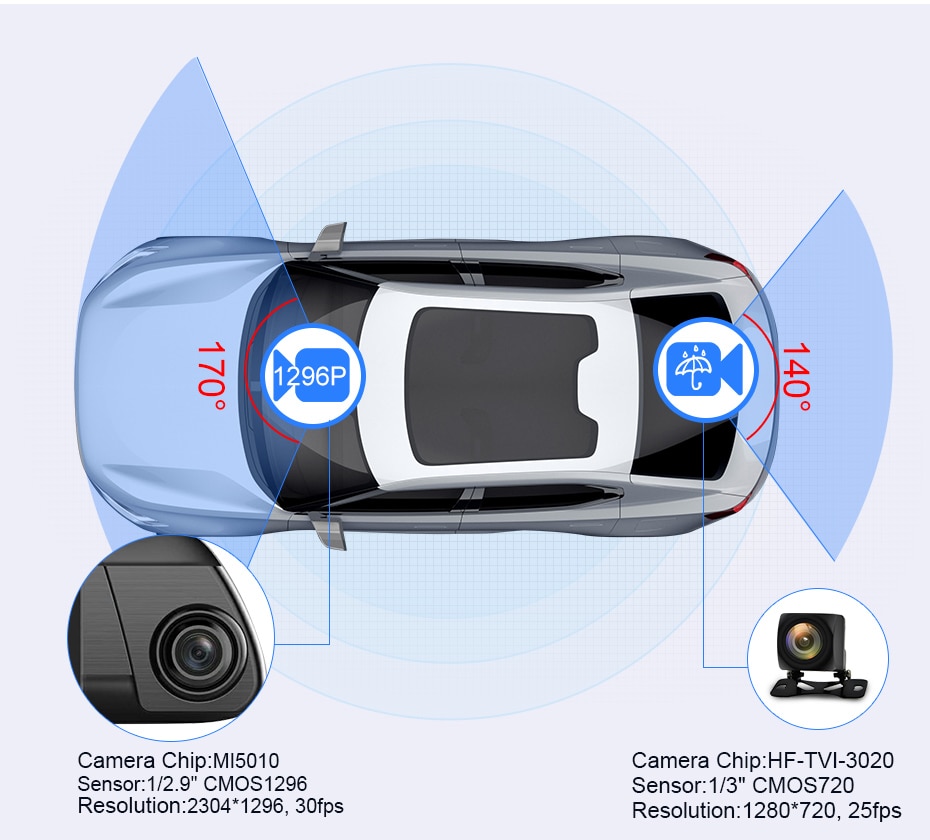 Flexible Front Camera Lens
The front lens can be pulled out/in for view angle adjusting flexibly,6-lens quality offers non-deforming
images, together with 170° wide angle, captures the whole road's picture in 1296P high resolution.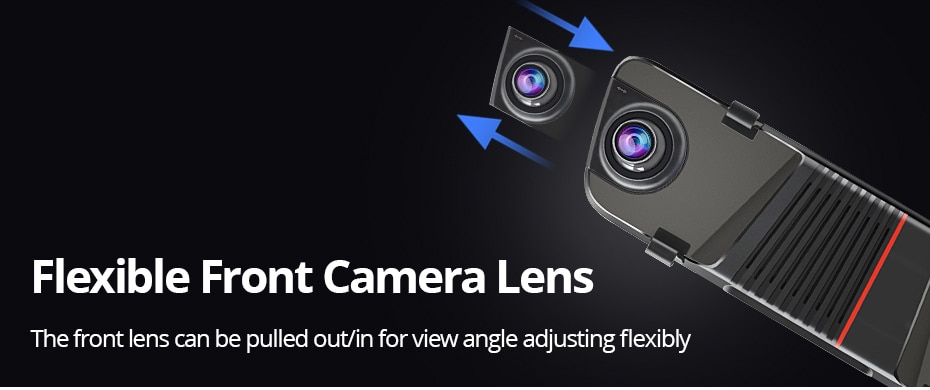 Larger& Adjustable View Scope
The wide viewing range with a swipe of your finger giving you a larger image as the 10″ mirror shows.This function would help you to see more closer or further objects on the road easily.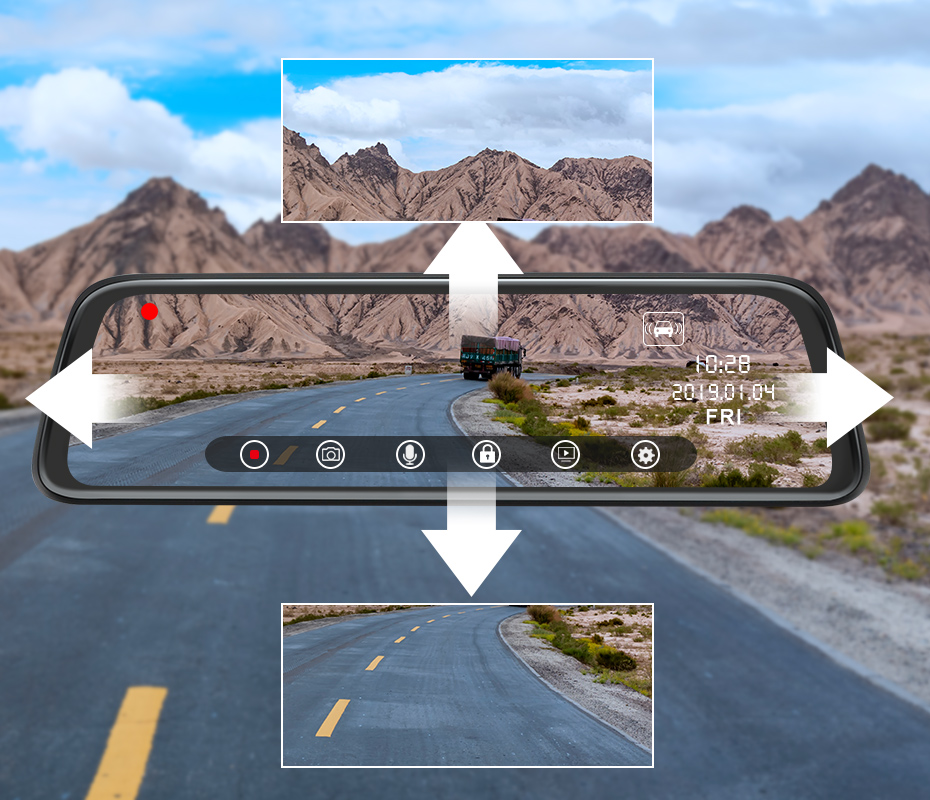 6G Lens Capture Every Moment in Detail
The 6G all glass professional lens has an infrared filter to block infrared rays and reduce glare, making HD images sharper, clearer and more realistic.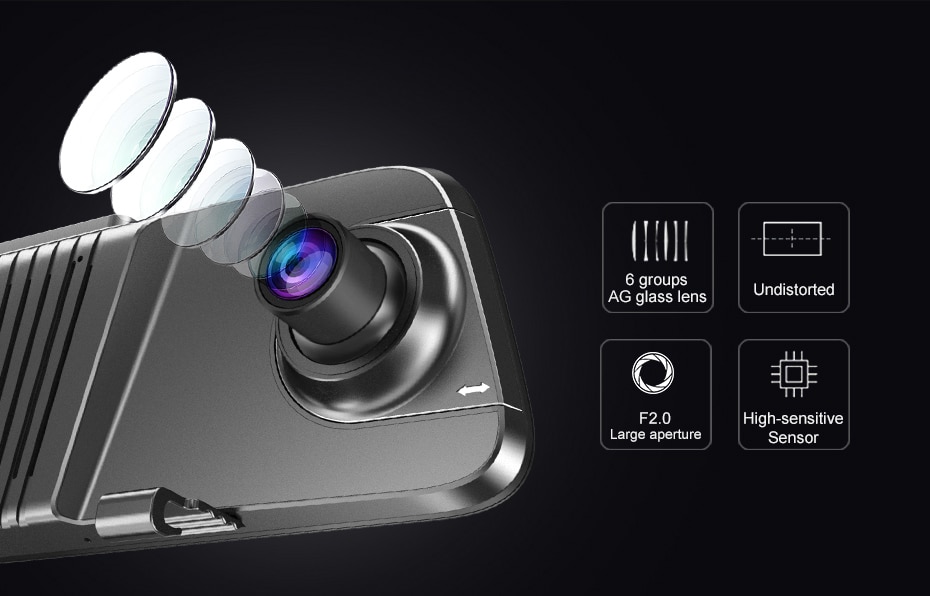 Reverse Assistance
The rearview camera powers on automatically when shifting into reverse gear, It has an extremely wide 140-degree viewing angle, which ensures you a more than adequate view of what's behind your car. It eliminates most of the blind spot. This will greatly improve traffic safety.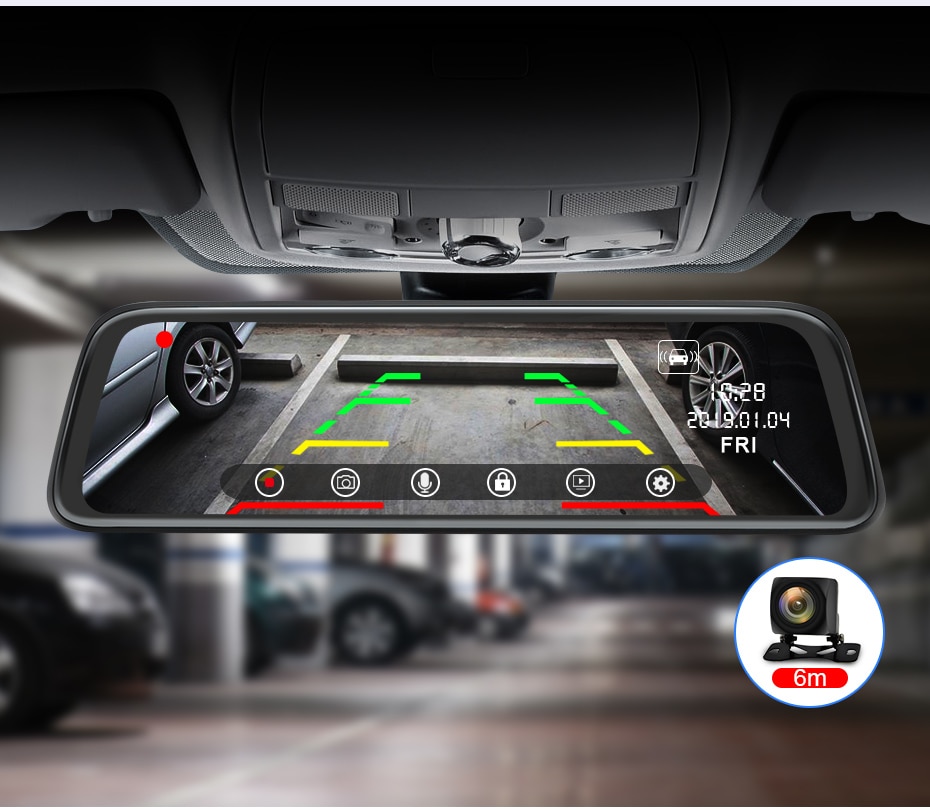 Auto Recording & 24 hours Parking Monitor 
The dual dash cam starts automatically once your car starts up,thus no need to worry about missed recording.Turn on the parking mode,the hd mirror cam will record whenever an impact is detected,this car dash cam supports 24-hour parking monitor.(Hardwire kit needs to be purchased separately)