Product Description
>> Why choose Junsun ? 1. AliExpress Top 10 Brands, worth to trust; Junsun Official Store has 1000K + fans, popular among customers. 2. All products have been passed strict quality test befor e shipment, make sure high quality. 3. After verify payment will ship out within 48H from China warehouse, and 24H ship from local warehouse, ES,EU,RU,PL Warehouse Delivery.(Working day time) 4. If the product has a problem within 365 DAY after confirming the receipt, we will replace the new machine directly for you,But Please contact us first to resolve the after-sales problem. This warranty does not apply to damage caused by accident, abuse, misuse, or modification of the product.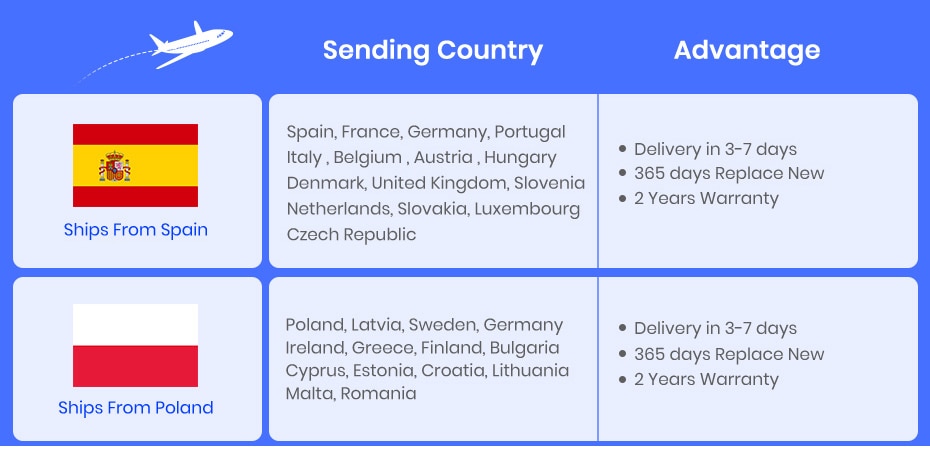 Junsun S590 Car Camera DVR 4K Dash cam Function
>> Support WiFi Control: Now S590.P Support wifi , you can control the dvr by connected mobile phone via WiFi; > 4K Resolution: Crystal clear 4K video resolution quality so good that you will notice unlike any other dash cam > Strong processor:Advanced Chip Novatek 96663 better then 96660, OV4689 & Sony image sensor; >>Junsun 4K Car DVR Other features: > GPS Trackers: Support watch speed and coordinates in computer; > 1080P Rear Camera: when working 1080P rear camera, the front camera turn to 1080P; > ADAS: Advanced Driving Alarm Systems (LDWS/ FCWS),when ADAS working, there is only a adas flash without voice guid and can not control on the phone; >> Warm and important tips: >The device need keep connect to original car charger then work well, because the device is 4k high resolution, need large power consumption to work; > Before record, please use 10 class, TF card, format card in the device for 3-5 times first; > "5V IN" is for the power port; >> 24H*7 Service Supporting At Junsun, our goal is to keep working hard to make innovative hardware & software of the Car Camera DVR Dash cam to give you that personalized experience. We provide updates for Firmware, Software.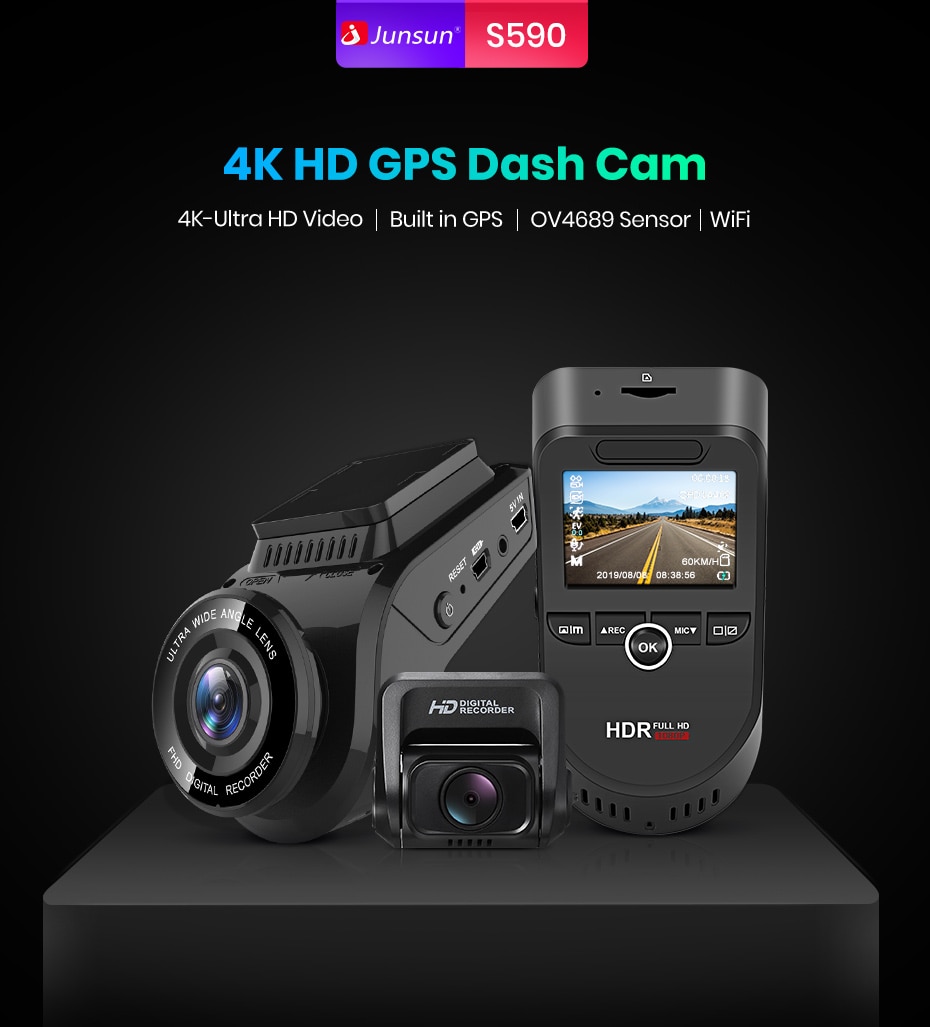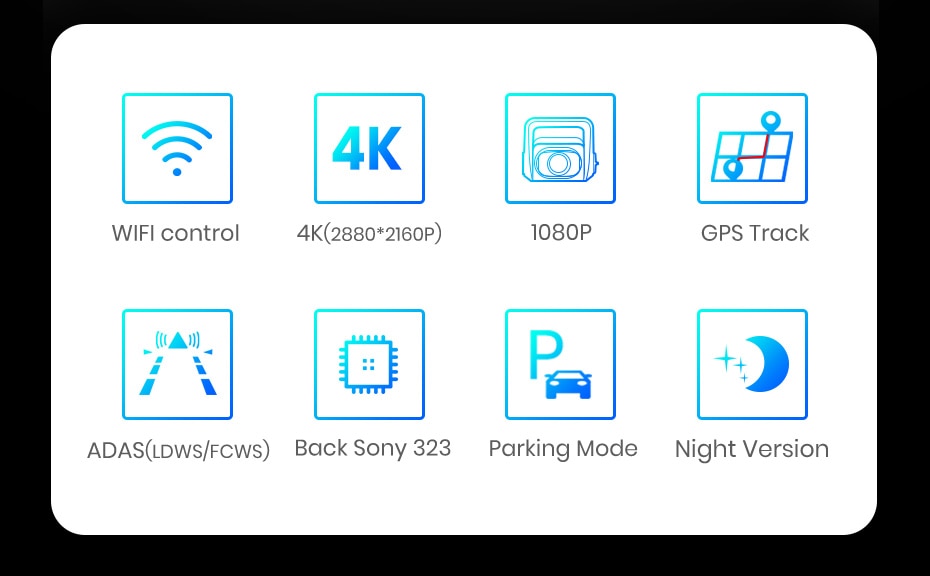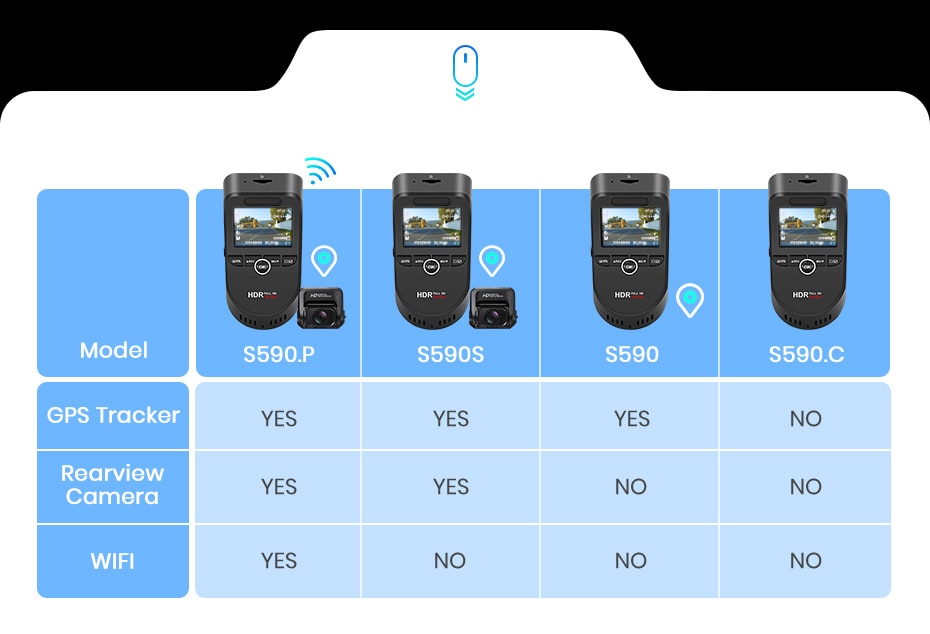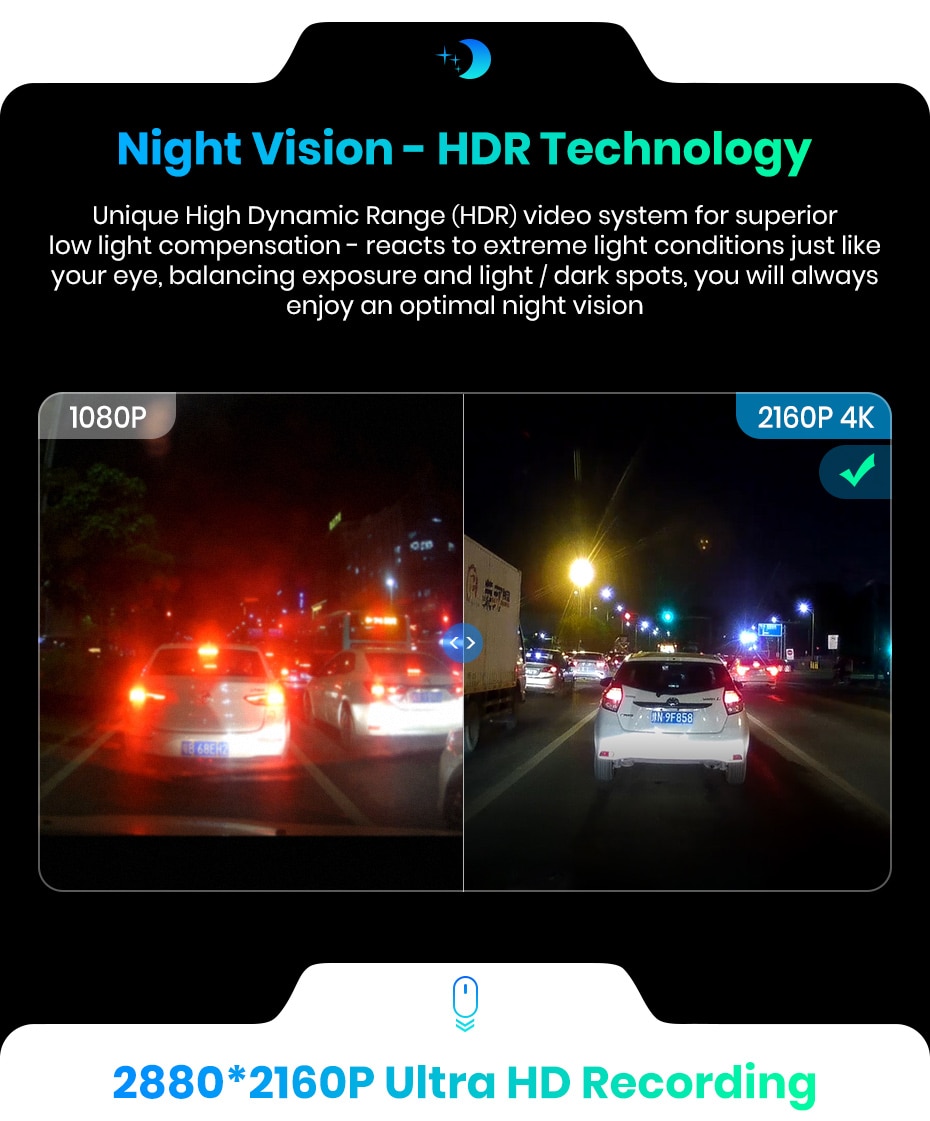 This DVR is a complete front and rear dash camera system that backs you up in any road incident. Distinguish from other 1080p dash cam, our car DVR provides a video resolution high up to 2880X2160p @ 24fps and 2560×1440@30fps. OV4689(S590.P is 2880X2160p @ 55fps and 2560×1440@27.5fps) and Sony Image Sensors in front and back cameras capture super-sharp video and perform well for nighttime driving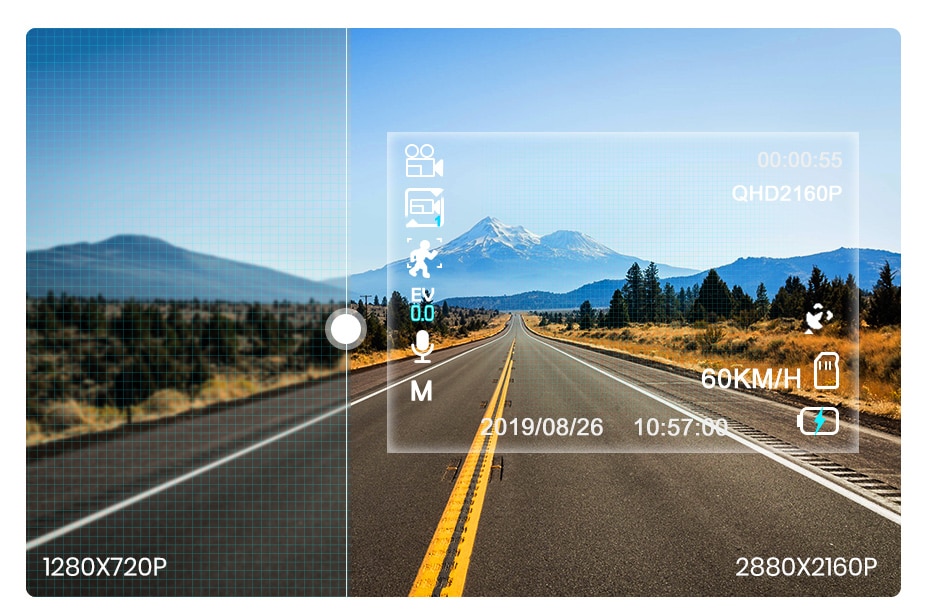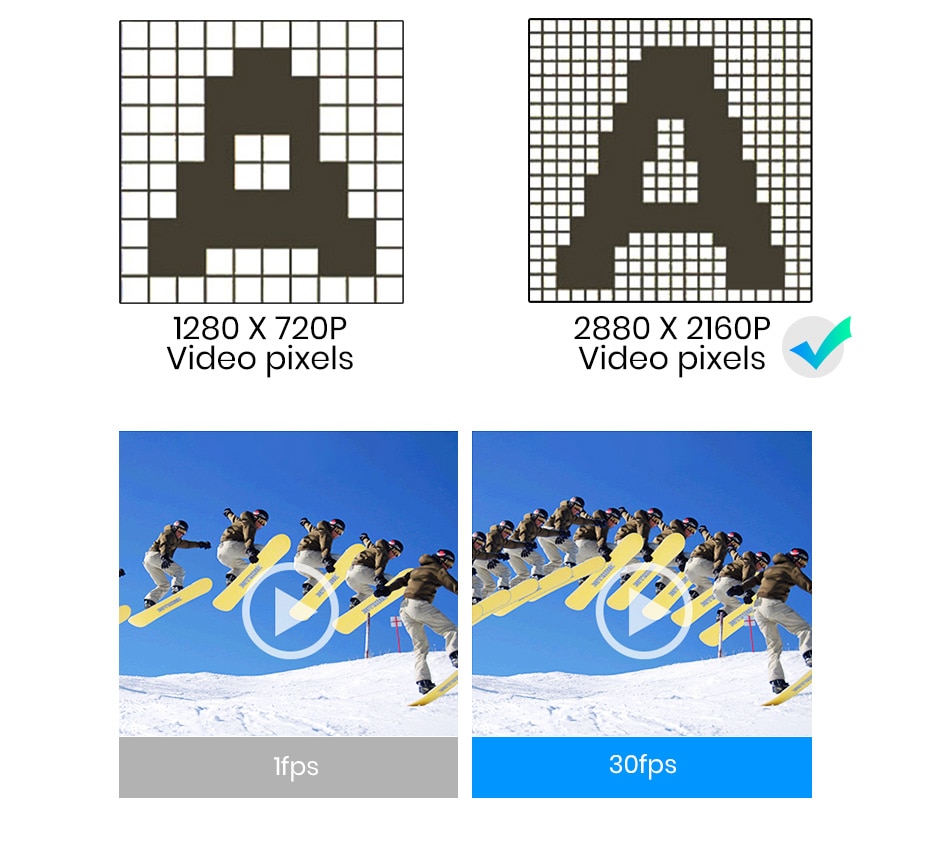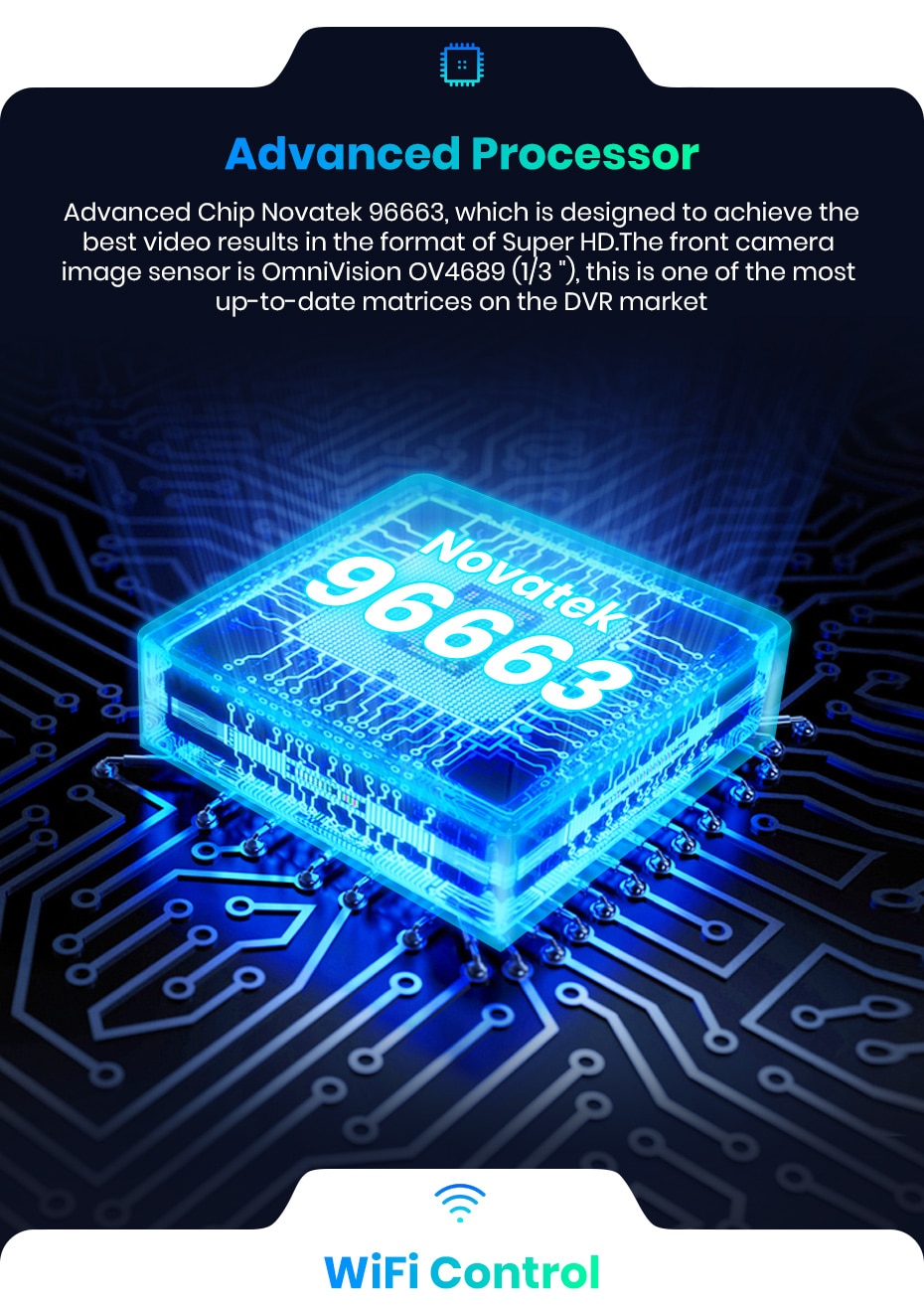 You can control the dvr by connected mobile phone via WiFi, like recording video, taking photo, playback preview, parameter settings, etc; You can download "Timacam" or "Roadcam" to use wifi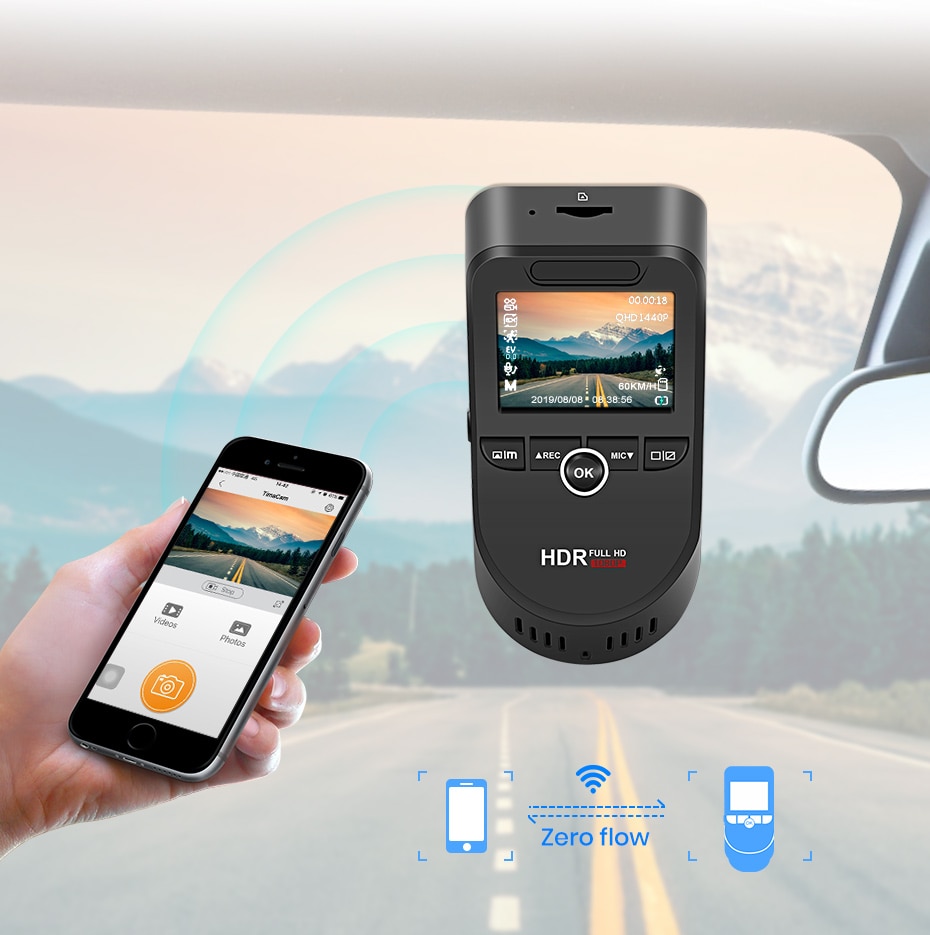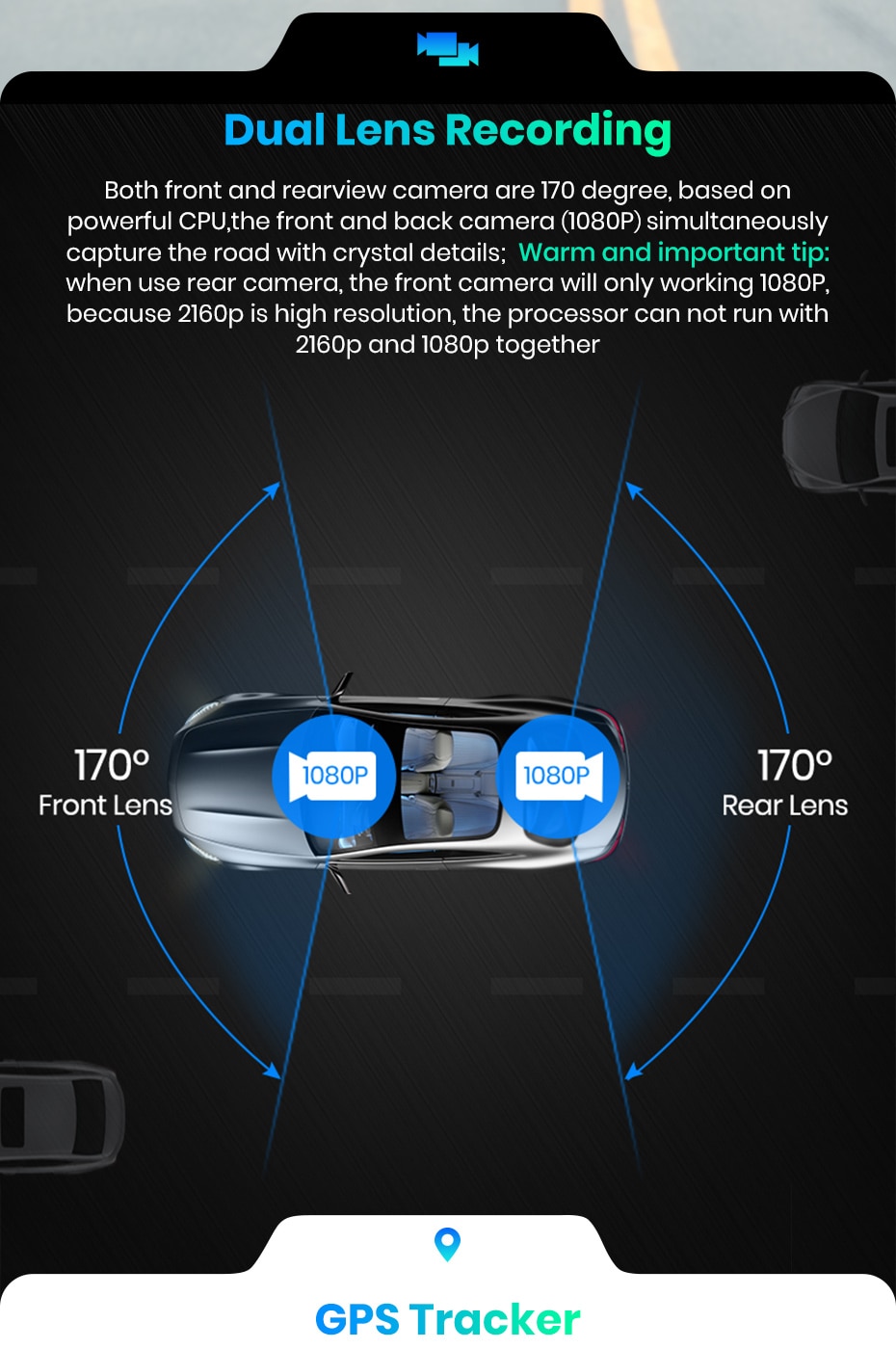 GPS function is to record the driving route location. we can see the speed and driving route on the computer by provided player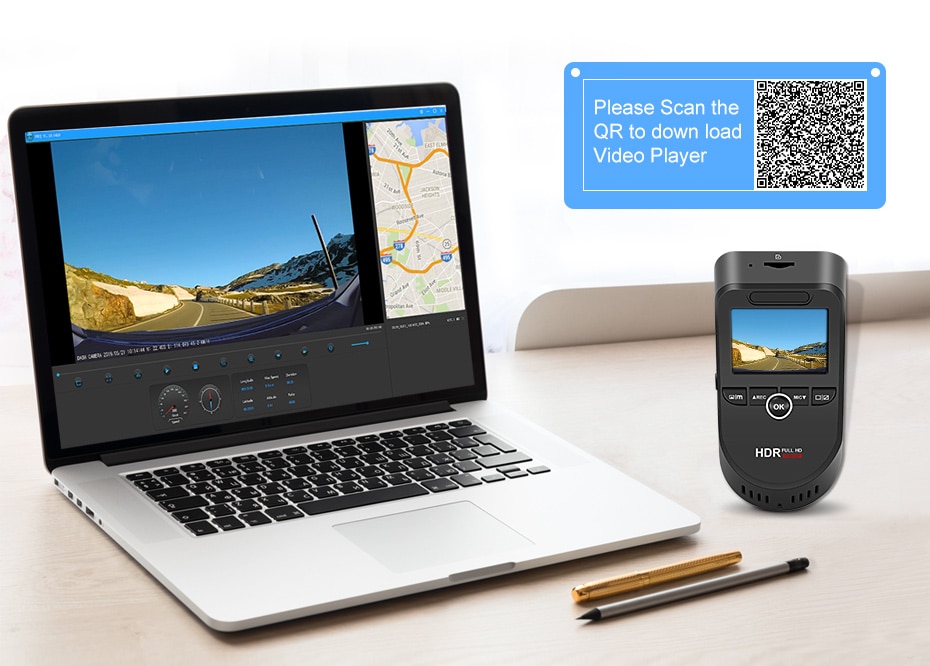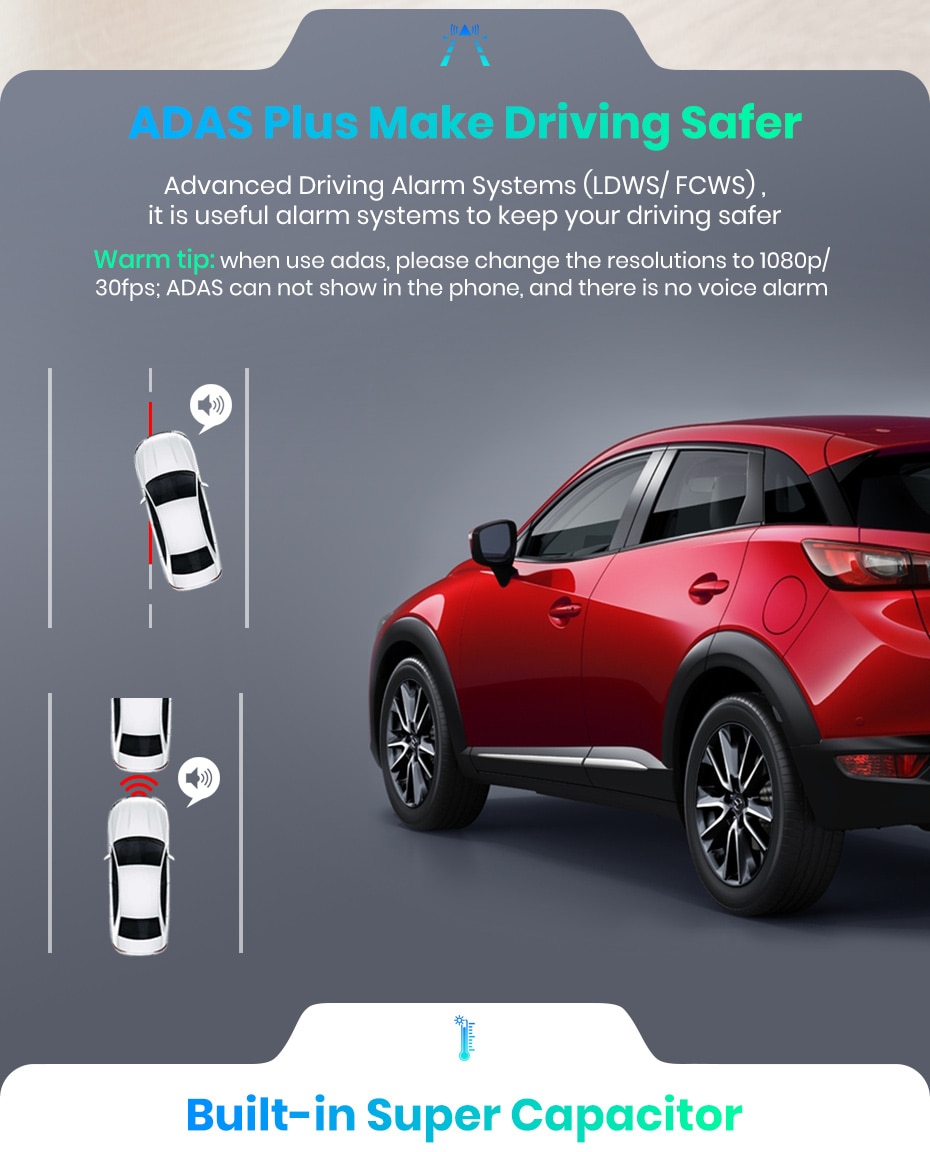 Coping with high temperatures(-25℃-70℃); Long life, and prevent explosion, the camera can operate smoothly in temperatures as high;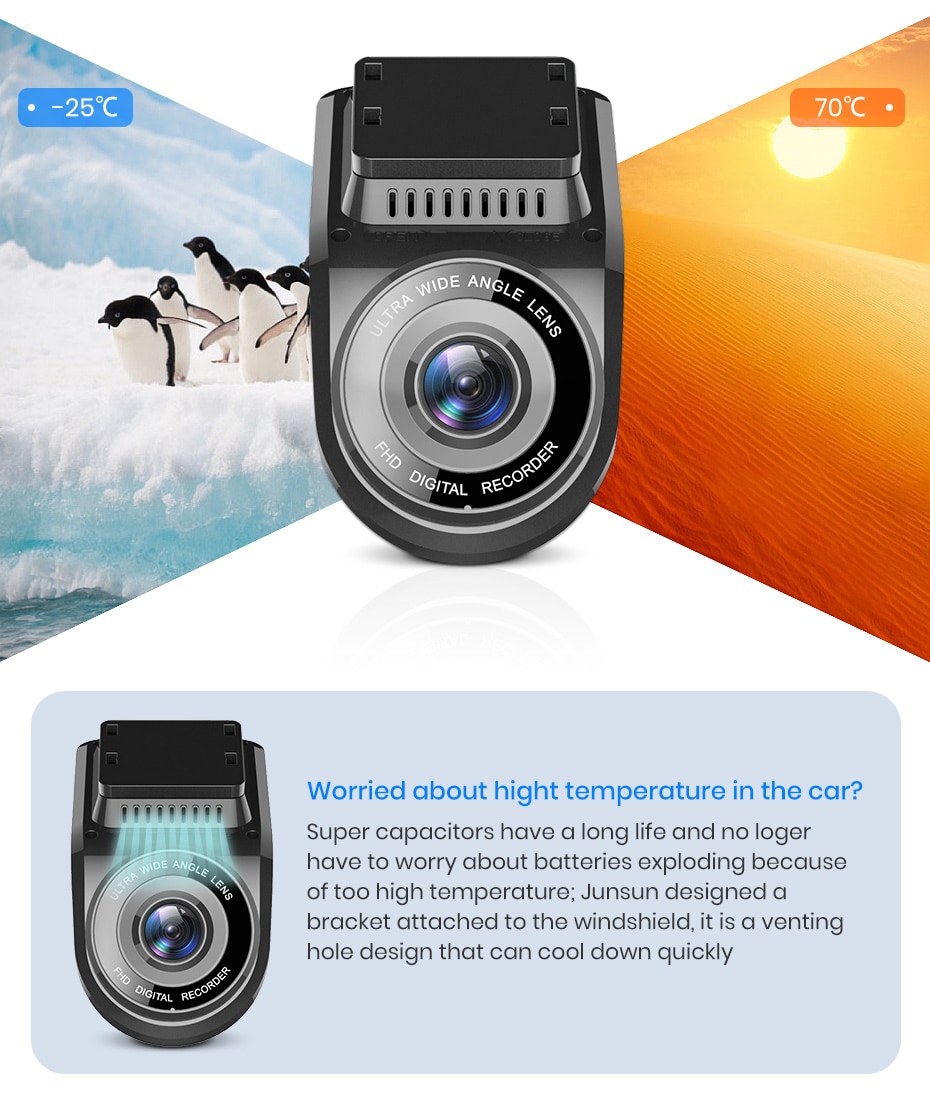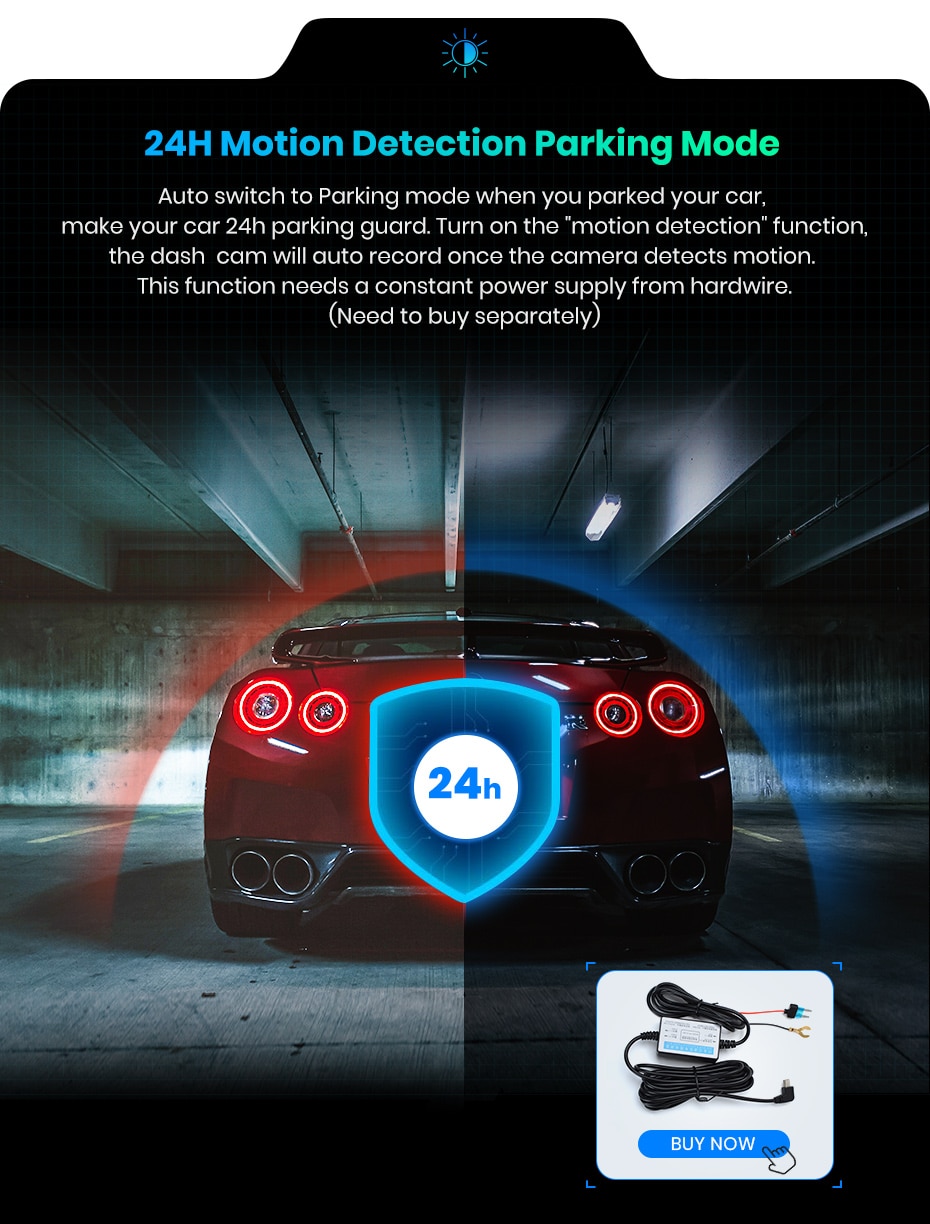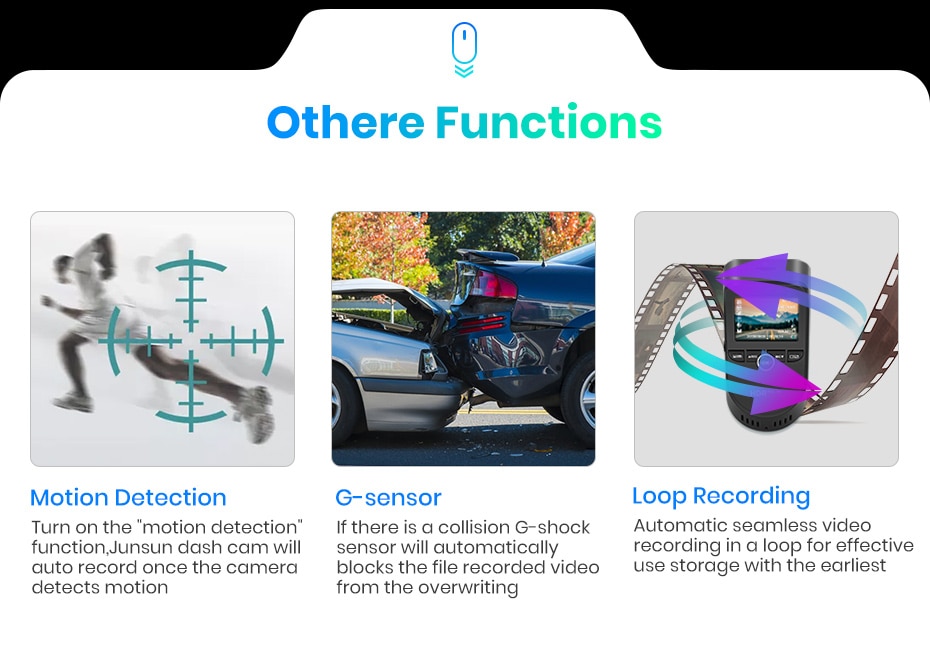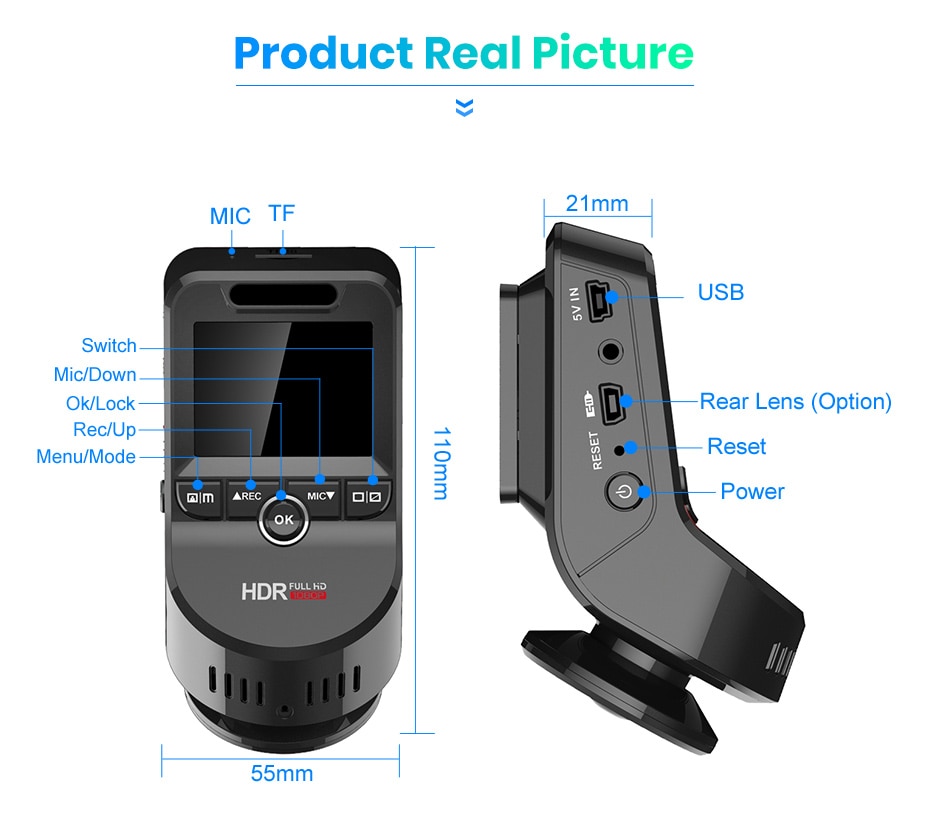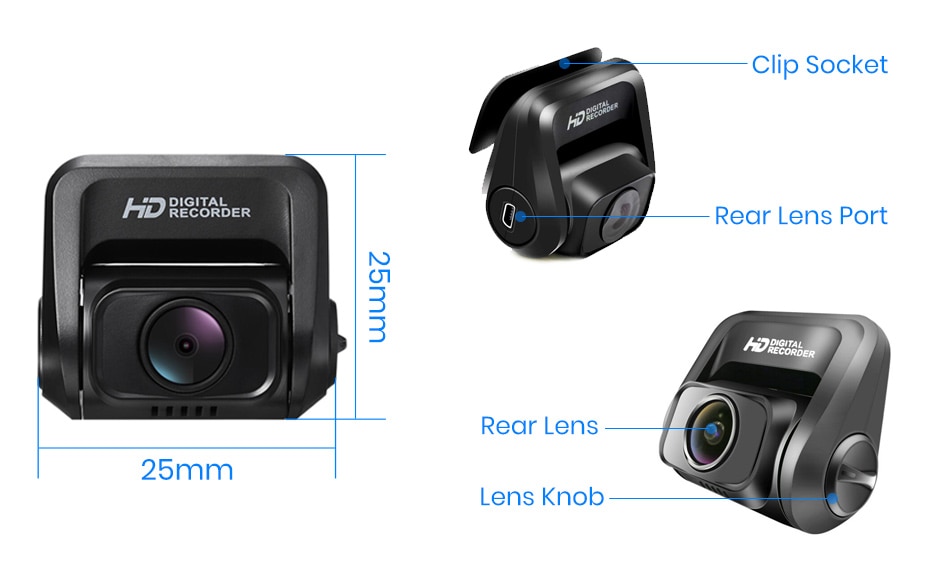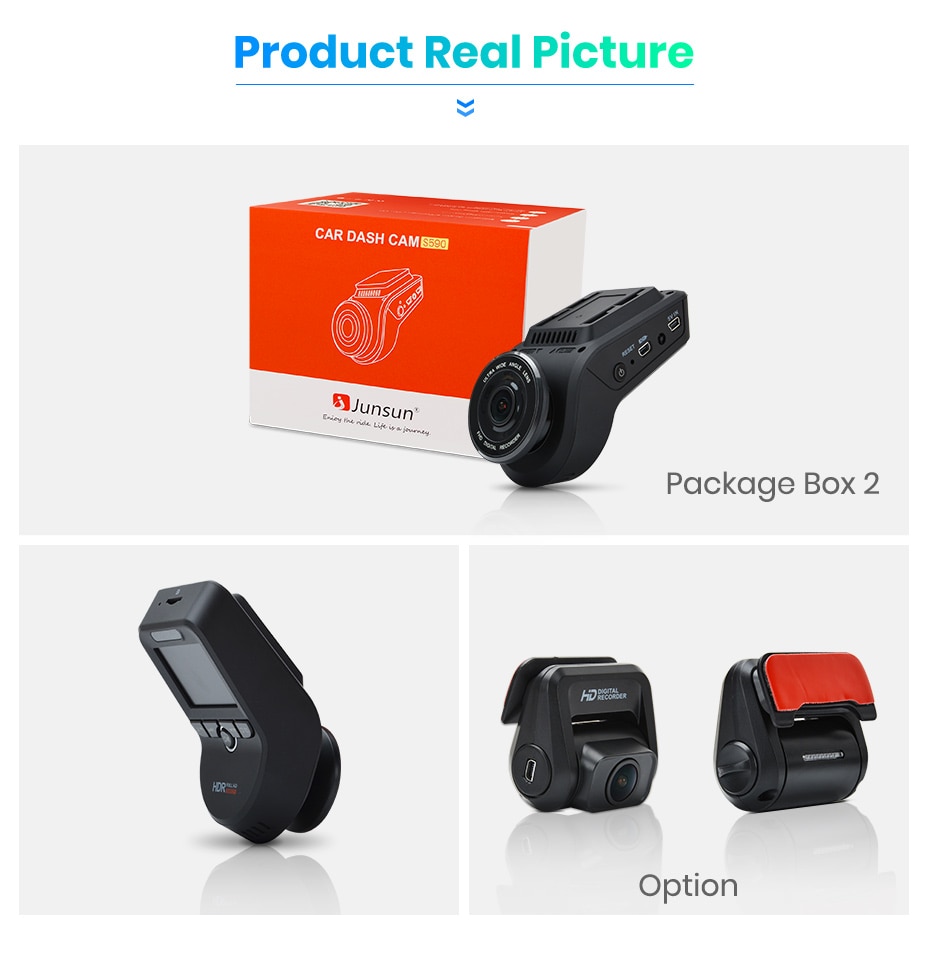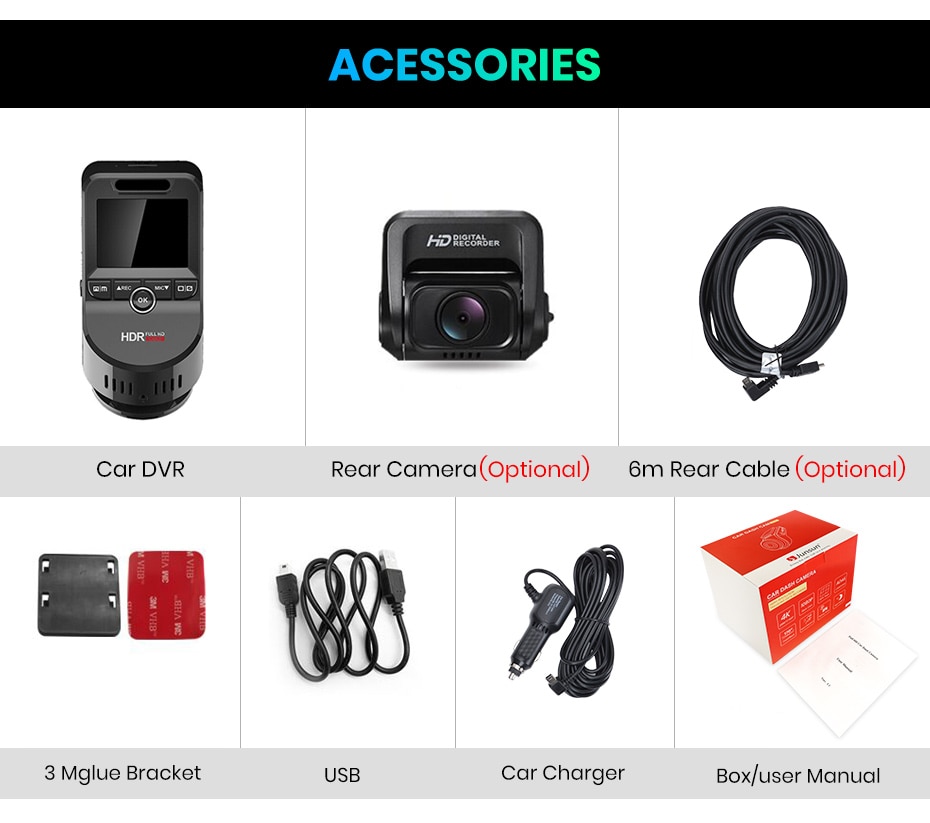 FAQ:
Q: Camera showing "Memory Error" or "Please Insert Micro SD Card" even though memory card is already installed into the camera? A: Please make sure the TF card is 10 Class, and please press the button of "M" to format the TF card first;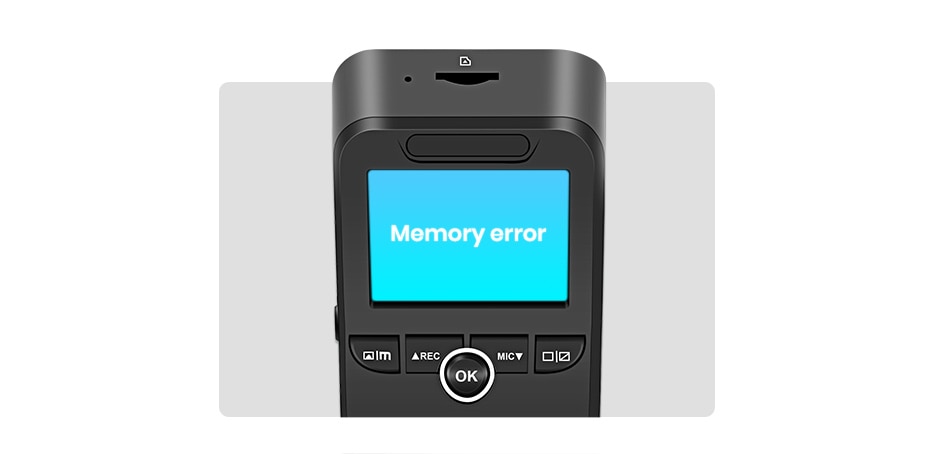 Q: Why does the recorded video playing speed so quickly? A:When turn on the Time-lapse Record feature, the video will play quickly and no sound, just need to turn off "Time-lapse Record"
Q: Why is there no 4K resolution? A: When connecting the rear camera, the system will automatically become the front and rear camera 1080P 4K quality only when shooting a single camera Q: How can I play the gps tracking? Why there is no GPS Speed? A: Please make sure your device have searched the GPS signal already, that means the gps signal logo is green when use it; then download video player from the QR in the page to computer, after install the player, set it to "google map", then close the player, open the player again, and open the video, then you can see the gps tracker function; Q: Why there is no power even I have charged for a long time? A: This DVR come with Capacitor, no battery, so when use , need keep connect to car charger; Q: Why is the DVR make short video or suddenly stops recording? A:Check if "motion detection" is enabled. If need record long video, please turn off " motion detection"