Product Description
Warranty

 About Junsun

Top Ten Brands, worth to trust; 970K + fans, popular among customers;

High quality

All the products will be tested before shipment, do not worry

Ship time

After verify payment will ship out within 48H from China warehouse, and 24H ship from local warehouse ; (China working time)

Return & Repair

Please inform us if receive goods with problem, we accept return for exchange or refund;

Feature
specification

> The Good Material of the GPS and The Workmanship, The Good Maps ;Faster GPS Signal Info.

> 7-inch capacitive screen, touch more sensitive.

> Built 800MHZ / 8GB,  than the average GPS speed twice as fast;

Support Bluetooth(Optional)

wireless transmission, answer the phone.

Support AV-IN(Optional)

when connecting a rearview camera,Reversing automatically switch the screen (Rear view camera needs to be purchased separately)

FM emission function

 the navigation voice and music will be directly sent to the car speaker. With this function, the sound become better and louder.
Menu Language

> Russian, French, Spanish, Italian, Portuguese, German, Hebrew, Dutch, Swedish, Turkish, Polish, Finnish, Lithuanian, Norwegian, Serbian, Bulgarian, Hungarian,Estonian, Indonesian, Azerbaijani, Ukrainian, Slovak, Slovenian.

Dedicated, Easy-to-use GPS Guidance, possible detours that may help save time.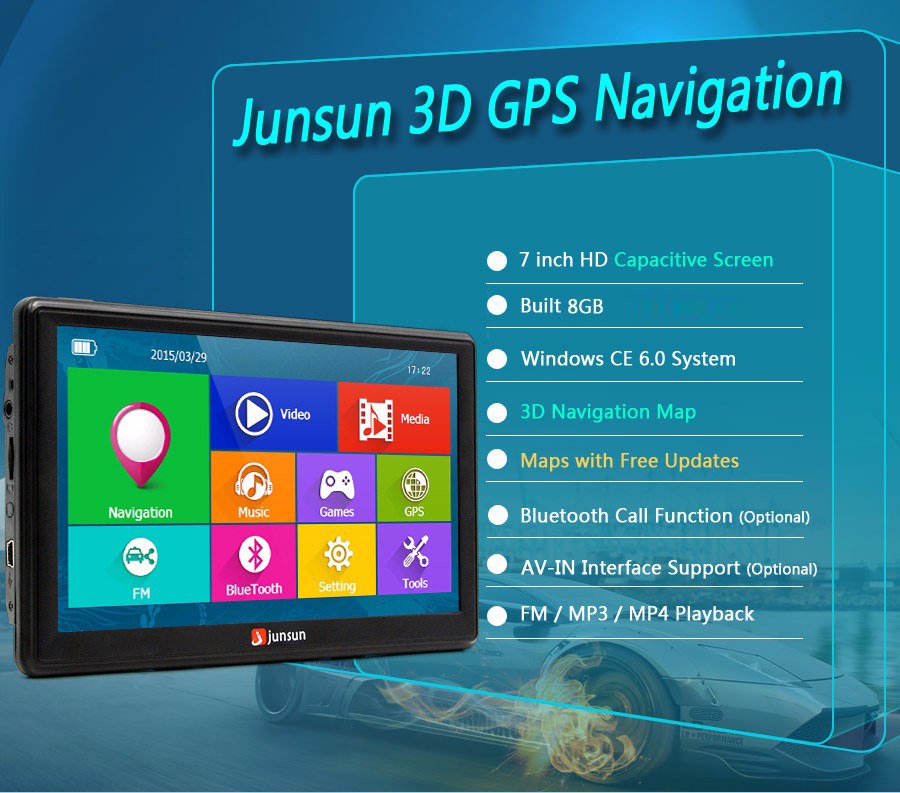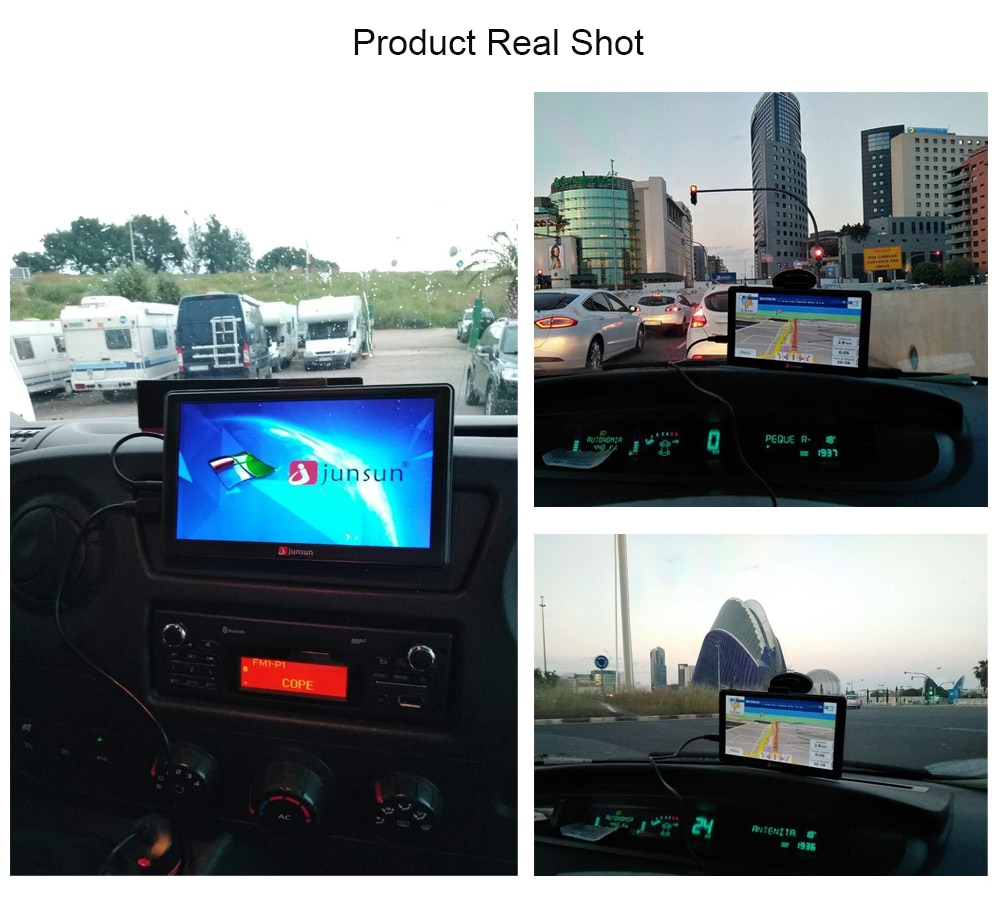 Support Bluetooth(Optional), wireless transmission, answer the phone.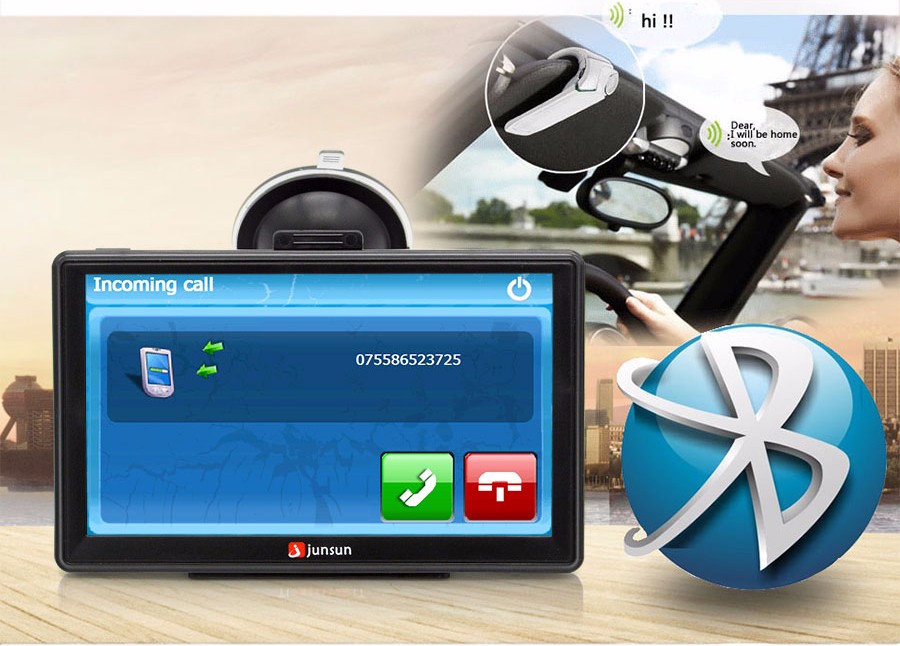 Support AV-IN (Optional)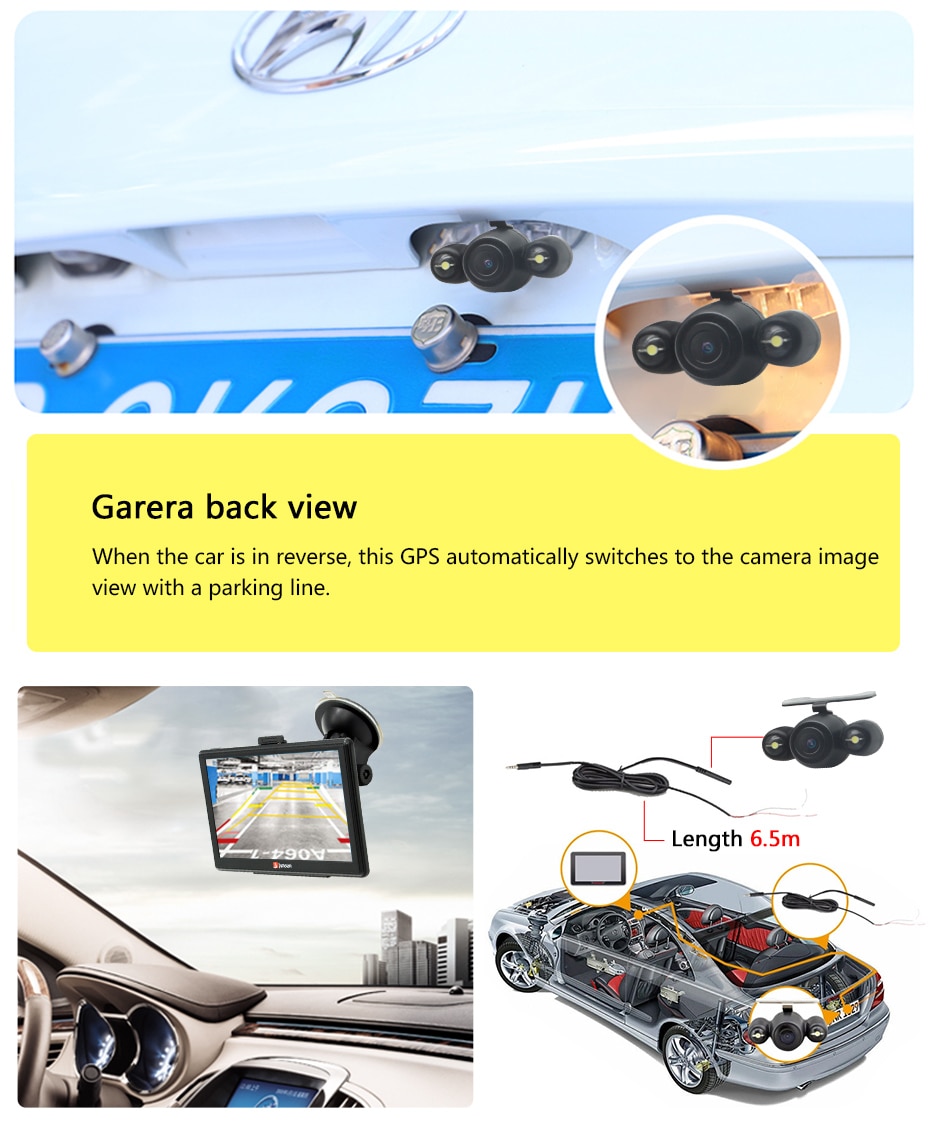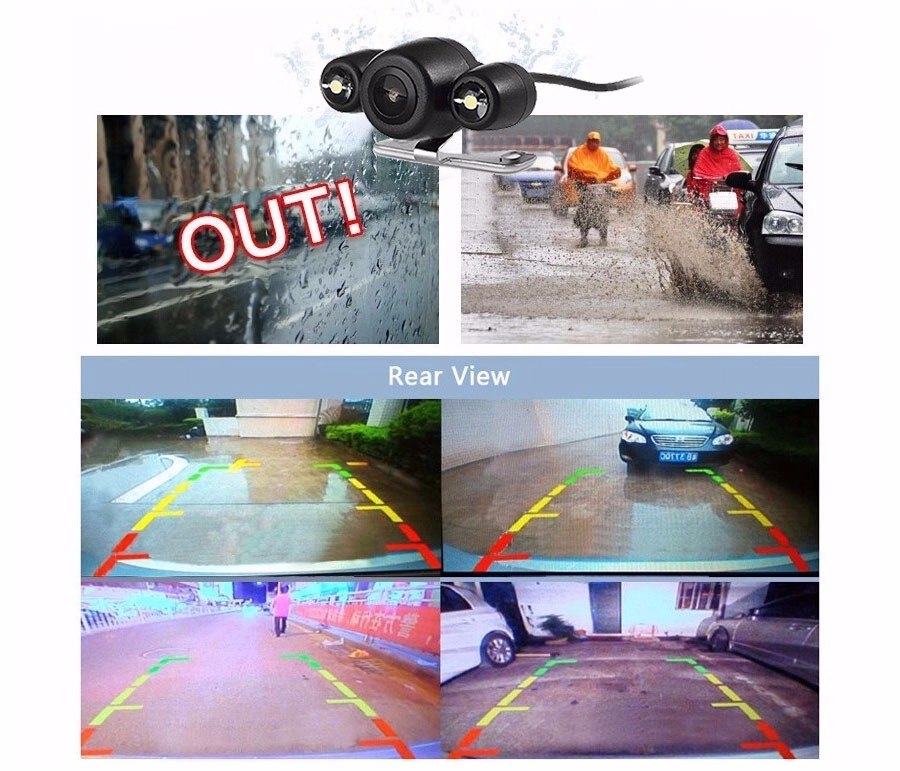 Detailed Maps with Free Updates
The device arrives with a bright 7.0″ display with detailed maps. With free lifetime map updates, your routes are sure to reflect the most up-to-date maps, POIs (points of interest) and navigation information.
Navigate Complex Interchanges with Ease  
Junsun GPS Navigation has lane assist with junction view that displays upcoming junctions and uses brightly colored arrows to indicate your proper lane. and easily navigate complex interchanges.
More Information at a Glance
The device keeps your driving map onscreen at all times and additional information appears alongside. For details, simply ask or touch the screen. As you drive your route, Up Ahead constantly informs you of nearby services, including restaurants, fuel stations, hospitals and stores.
Junsun GPS Navigation has a search field that makes it easy to find addresses.
Speed limit indicator – unit displays speed limits for most major roads.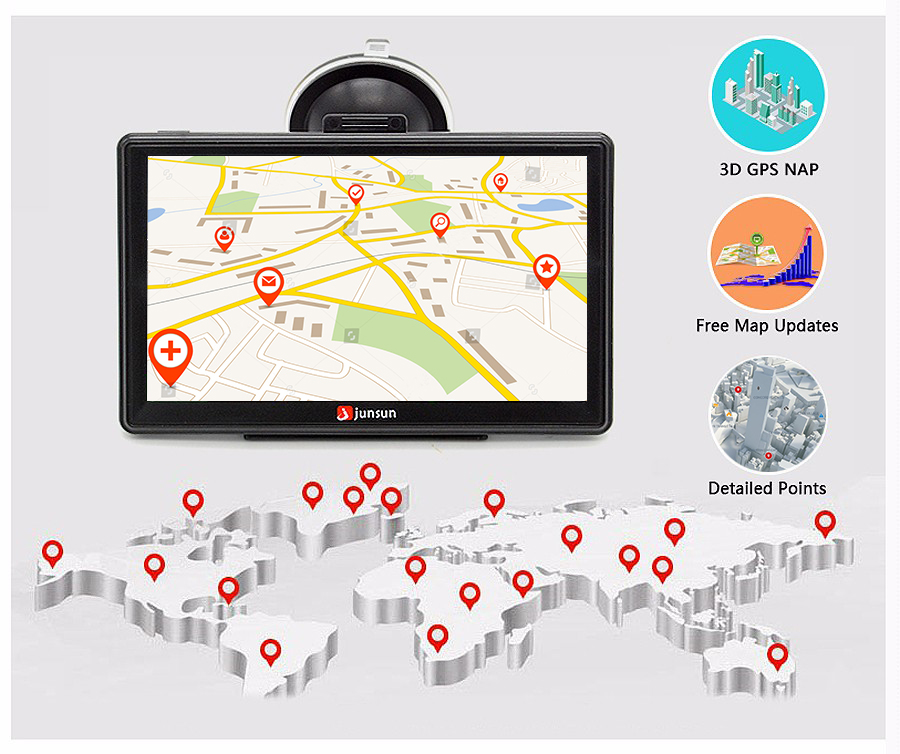 Map Supported Languages:
English (AU), English (UK), English (United States), Russian, Spanish, Italian, Portuguese, German, French, Arabic, Canada, the Netherlands, Poland, Sweden, Finland, Hungary, Lithuania, Norway, Turkey, Romania, Estonia, Latvia, Denmark, Indonesia, Croatian, Catalan, Slovakia, Bosnia and Herzegovina, Slovenia.
Note: that some of the map languages may not be 100% translation.
Map Voice Language ( A variety of broadcast voices, male or female )
Catalan, Russian, Slovak, Danish, German, English / UK / USA, Spain, French, Croatian, Italian, Latvian, Hungarian, Dutch, Norwegian, Polish , Portuguese, Romanian, Slovenian, Finnish, Thai, Turkish, Hebrew.

Map Installed:

  About Installing maps

    Support Europe / North America / South America / Southeast Asia / Middle East map (We will install map according to your address, such as: the Spain, we will install the map of Europe)

  About map update

    if you want to update the map, please contact us, we will upload it to the "Drop box", please do not download in other places, otherwise it will damage the original map.

  Update map time : once  a year

Map 1

Europe

Albania, Andorra, Austria, Belarus, Belgium, Bosnia, Britain, Bulgaria, Croatia, Cyprus, Czech, Denmark, Estonia, Finland, France, Germany, Gibraltar, Greece, Hungary, Iceland, Ireland, Italy, Kosovo, Latvia, Liechtenstein, Lithuania, Luxembourg, Macedonia, Malta, Moldova, Montenegro, Monaco, Netherland, Norway, Poland, Portugal, Romania, Russia, SAN Marino, Serbia, Slovakia, Slovenia, Spain, Sweden, Switzerland, Turkey, Ukraine,  Vatican

North America

Canada, Mexico, United States

South America

Argentina, Bolivia, Brazil, Chile, Colombia, Ecuador, French Guiana, Paraguay, Peru, Uruguay,  Venezuela,

Asia

Brunei, Indonesia, Malaysia, Philippines, Singapore, Thailand, Vietnam , India, Sri Lanka

Middle East

Bahrain, Egypt , Iraq, Israel, Jordan, Kuwait, Lebanon, Morocco , Oman, Qatar, Saudi Arabia, United Arab Emirates, Yemen

Australia

 Australia, New Zealand

Africa

Angola, Basemap, Benin, Botswana, Burundi, Cote_d'Ivoire, Egypt, Kenya, Lesotho, Malawi, Morocco, Mozambique, Namibia, Nigeria, Réunion, Rwanda, South Africa, Swaziland, Tanzania

Map 2

Country

Russia, Ukraine, Belarus, Kazakhstan, Cyprus, Armenia, Azerbaijan, Georgia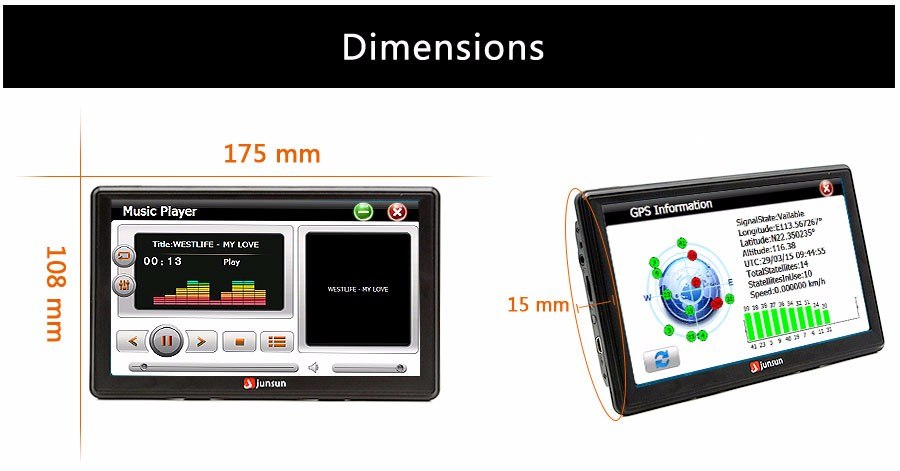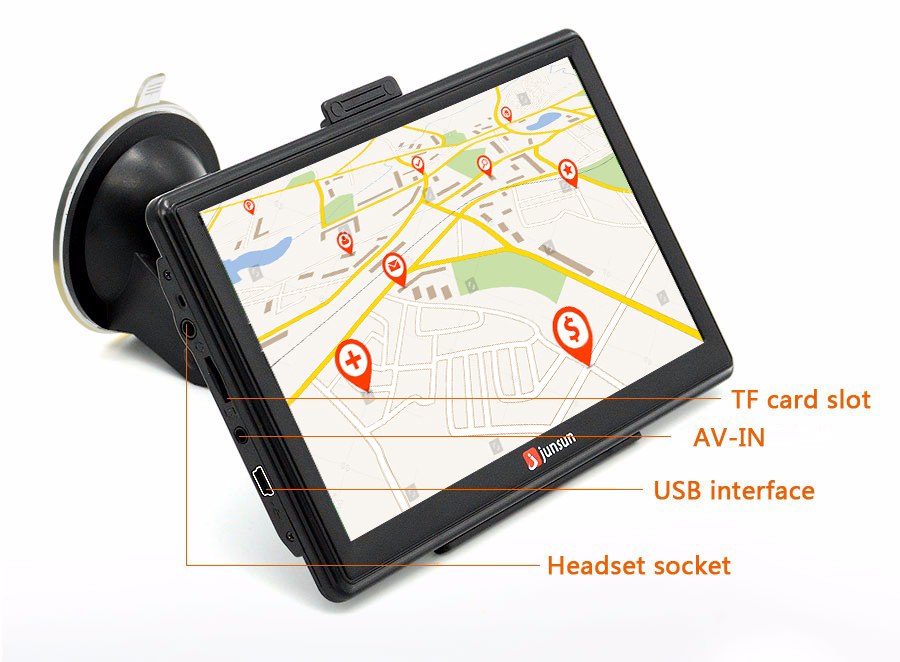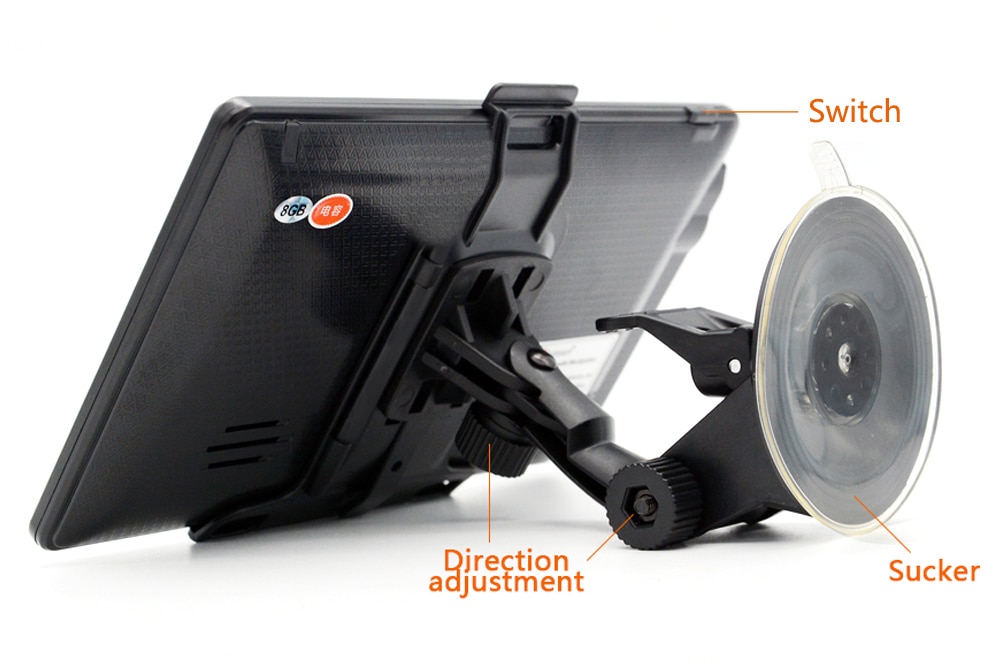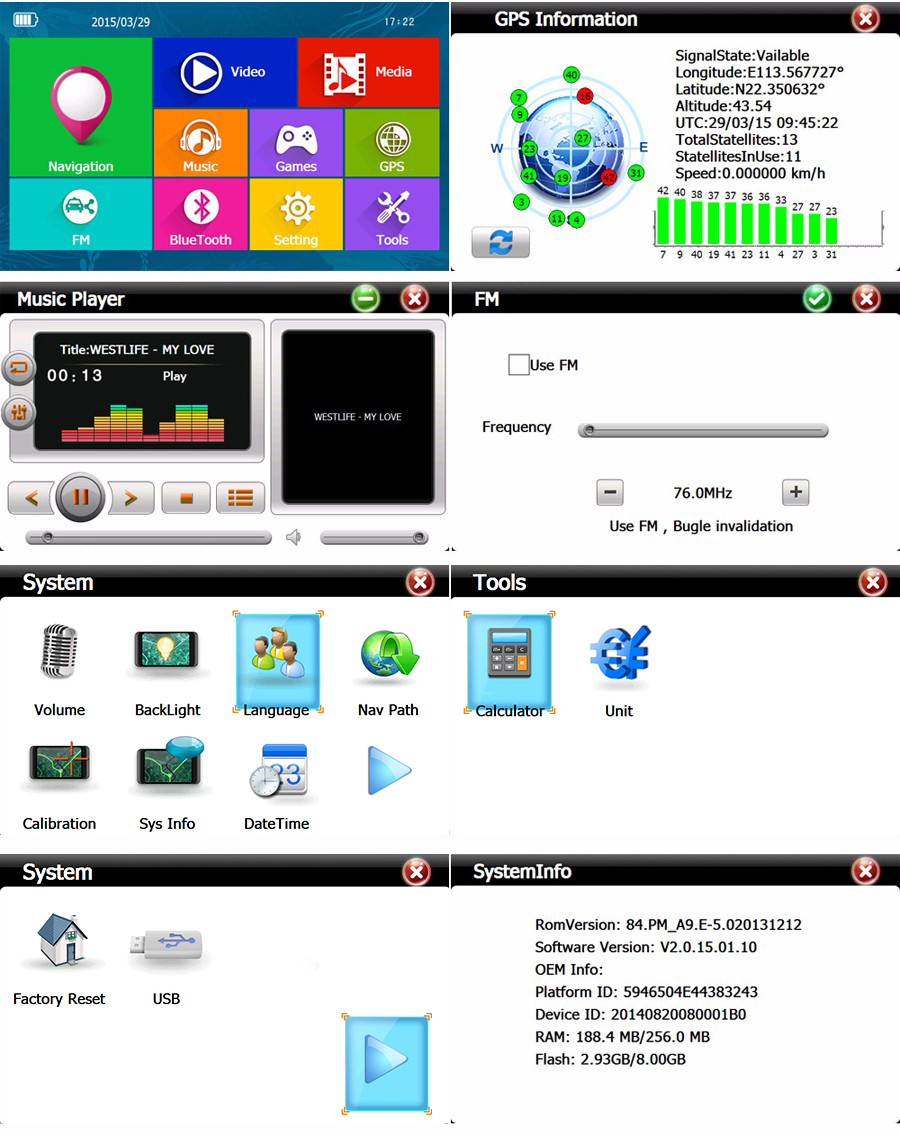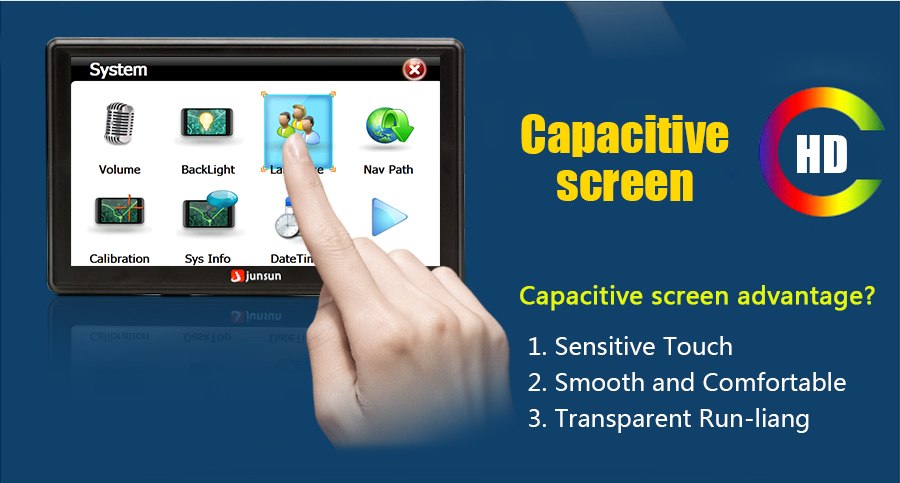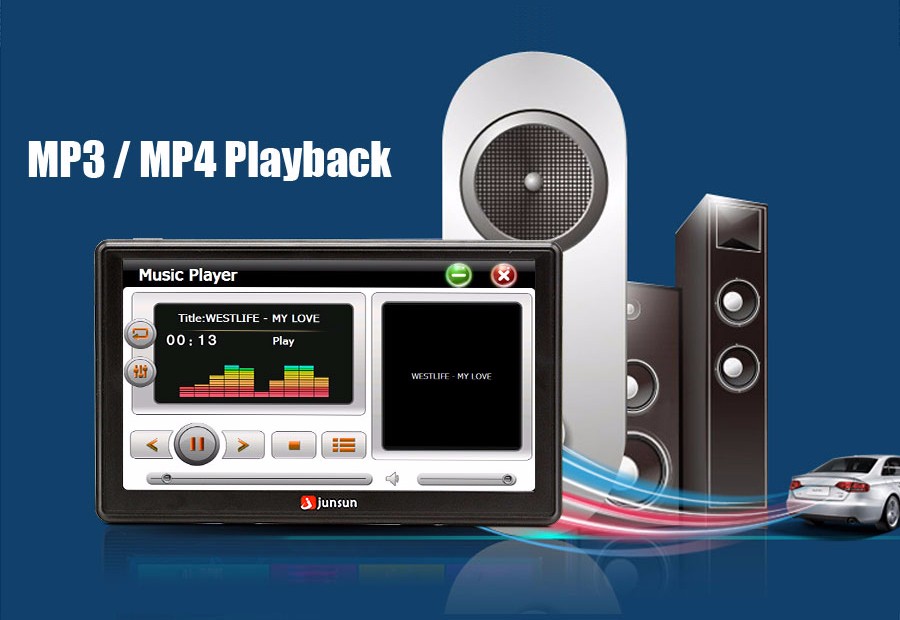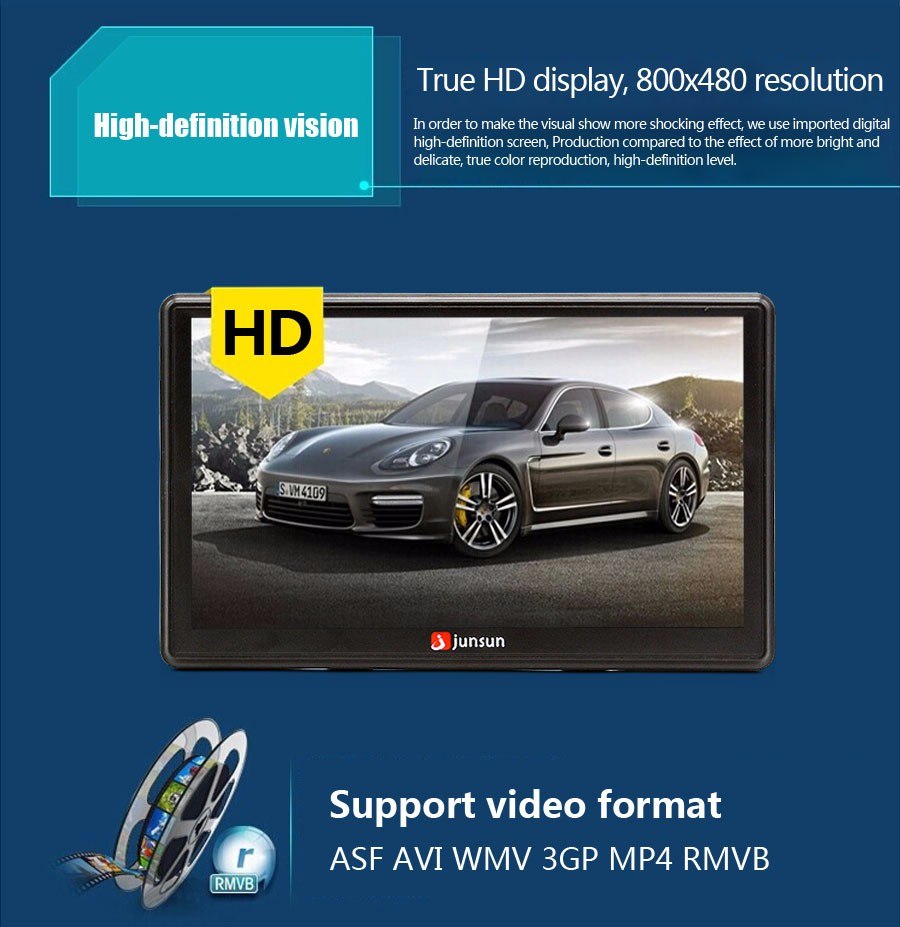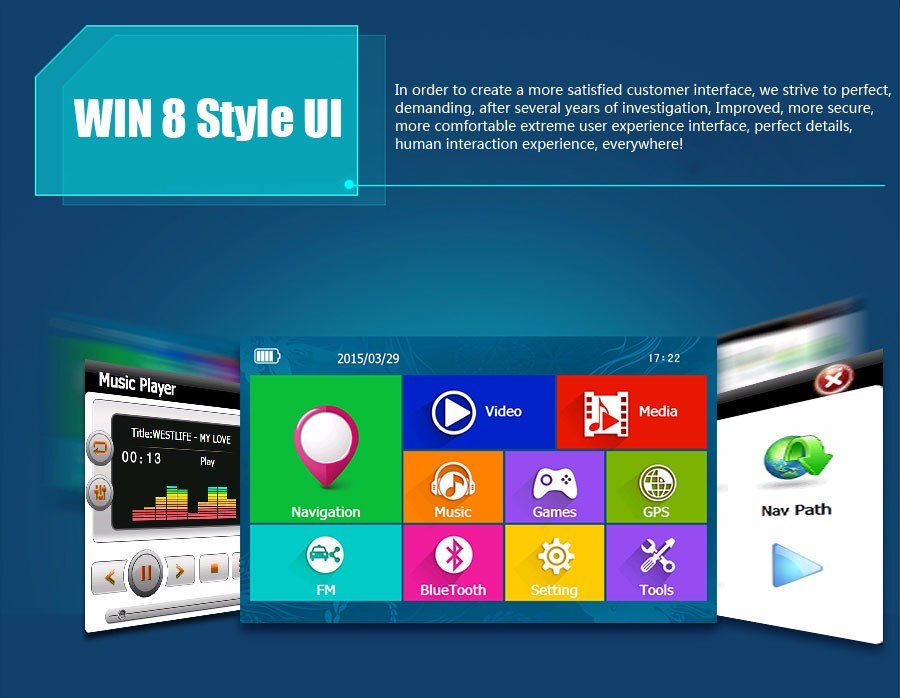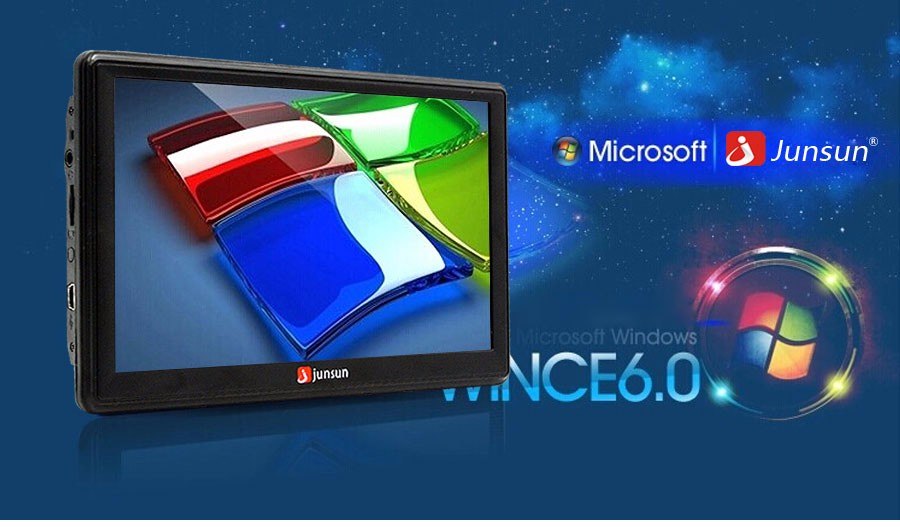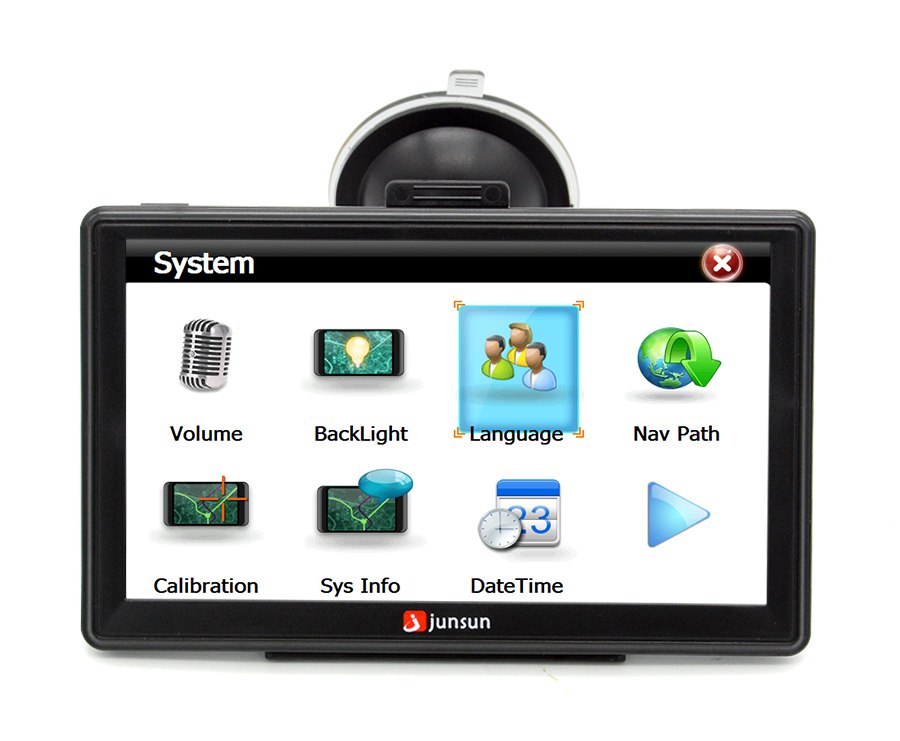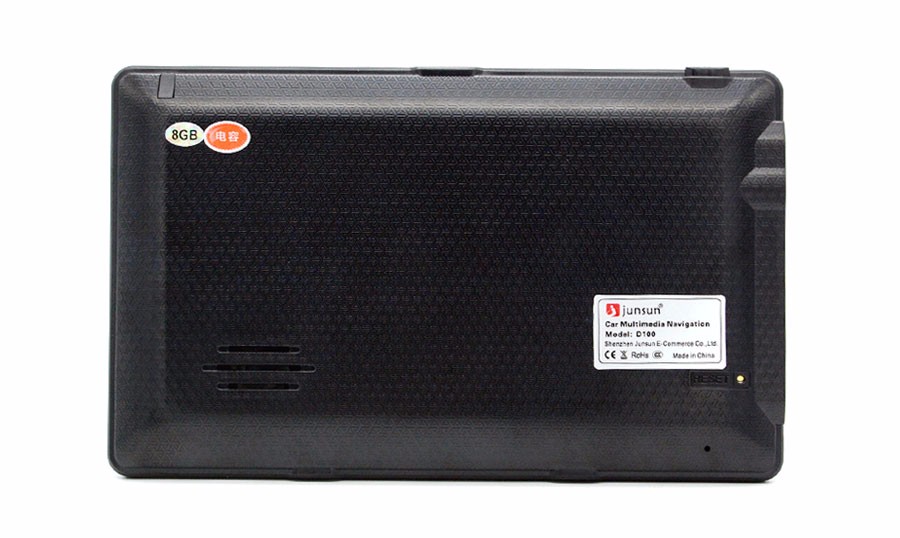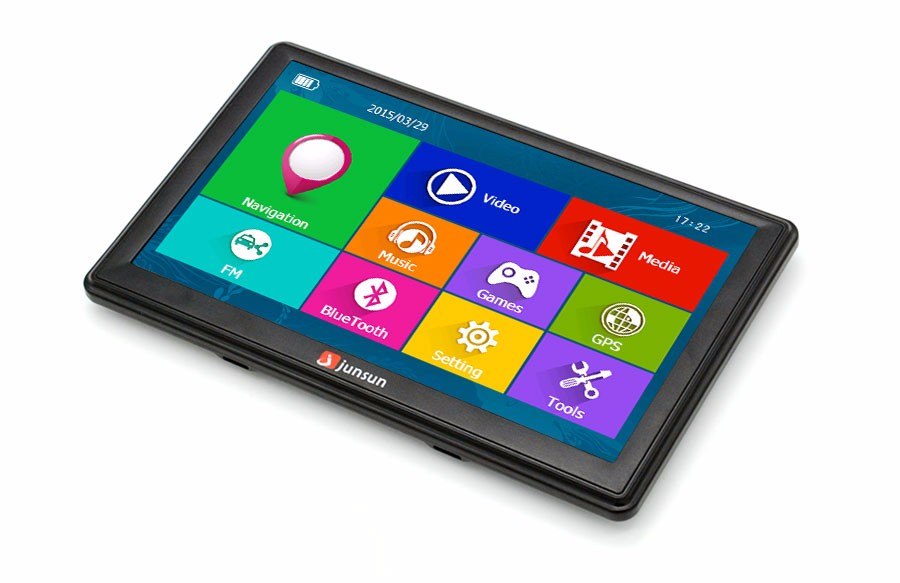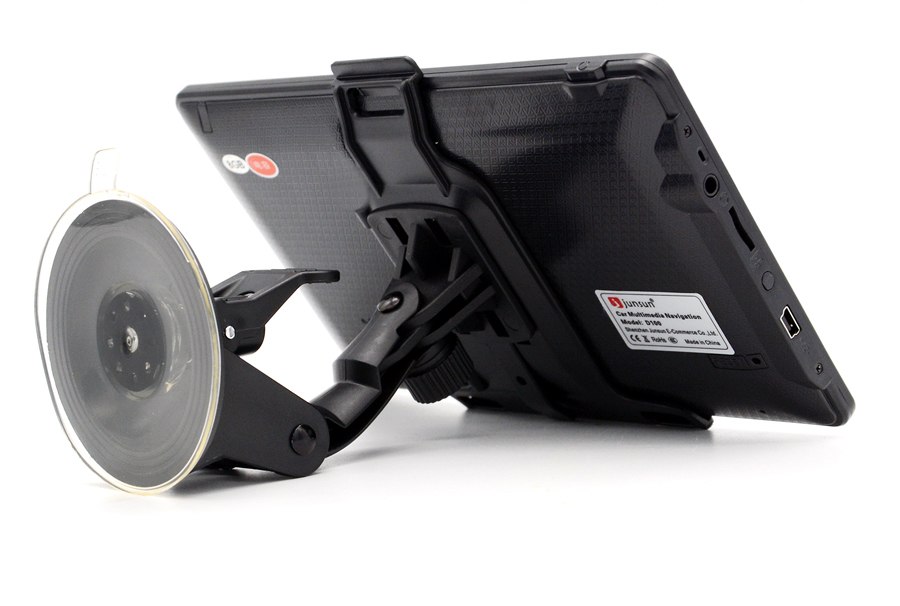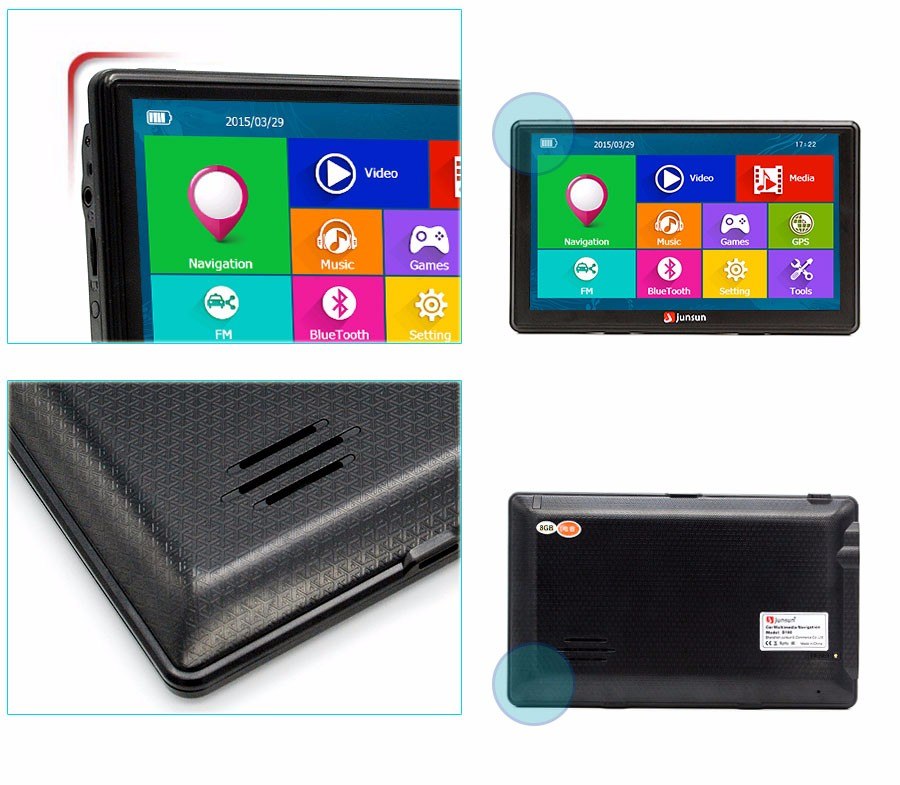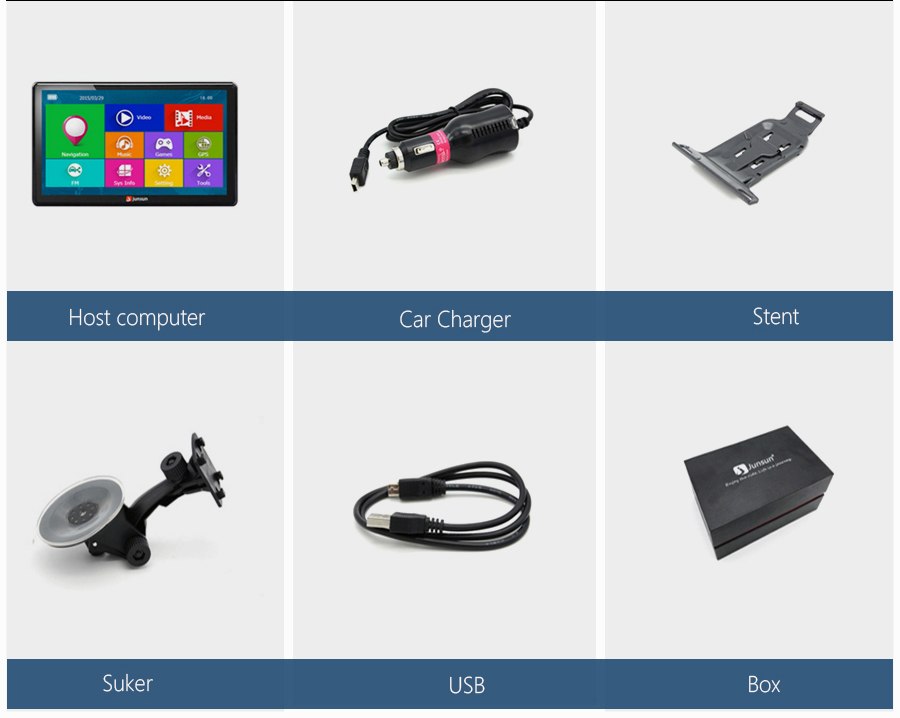 Q: The battery can't charge and run the GPS.
A: The battery in this GPS are not designed to last a long time like a mobile phone. Considering the full battery charge as more for emergency use. battery just assistant the GPS normal working. Plug in your car charger while driving will be better. Please connect your car power when running the GPS.
Q: Why the Map freeze and the device reminder 'program memory is low?
A: Because the map file damage or lose. Please re-download the newest map. Go to our company website – download the newest map – use a USB cable connect the device to your compute – delete the original map – download to map.
Q: When I click Navigation Icon, it has nothing happen, can't enter the map?
A: Please set the Navi Path:
Navi Path—Navigation Path—Resident Flash, set step by step, until it shows ".exe", if still can't set, please contact us!
Q: Why it can't receive the satellite signal?
A: Satellites broadcast signals to enable GPS receive the information of the Earth's surface to locate and synchronized time. The most common factor that interferes with a GPS signal is "Urban Canyon" (The high rise building and skyscrapers block and weak signal receiving), weather (bad weather will Weaken the GPS signal) and car protect film. So if you cannot receive signal, please go to an open area to receive signal.
Q: The GPS has no sounds.
A: Please turn off the FM.
Q: The GPS can't turn on when receiving the order.
A: Please charge for half an hour and reset it for 3-5 times. If it doesn't work, please contact us and we will help you update it.
Q: Rear view camera cable connect
A: First of all you need to determine the "+" and "-" of your car's reverse light, the rear camera has two wires, red wire and black wire. The red wire connected to the "+" of the car's reverse light, the black wire connected the car's reverse light "-", and then connect to the device AVIN jack.
Video of operation
Please view the video for simple operation of product. If there is any problem about it, feel free to contact us. Thank you
Video: https://youtu.be/1K9GwWvnVOs