Product Description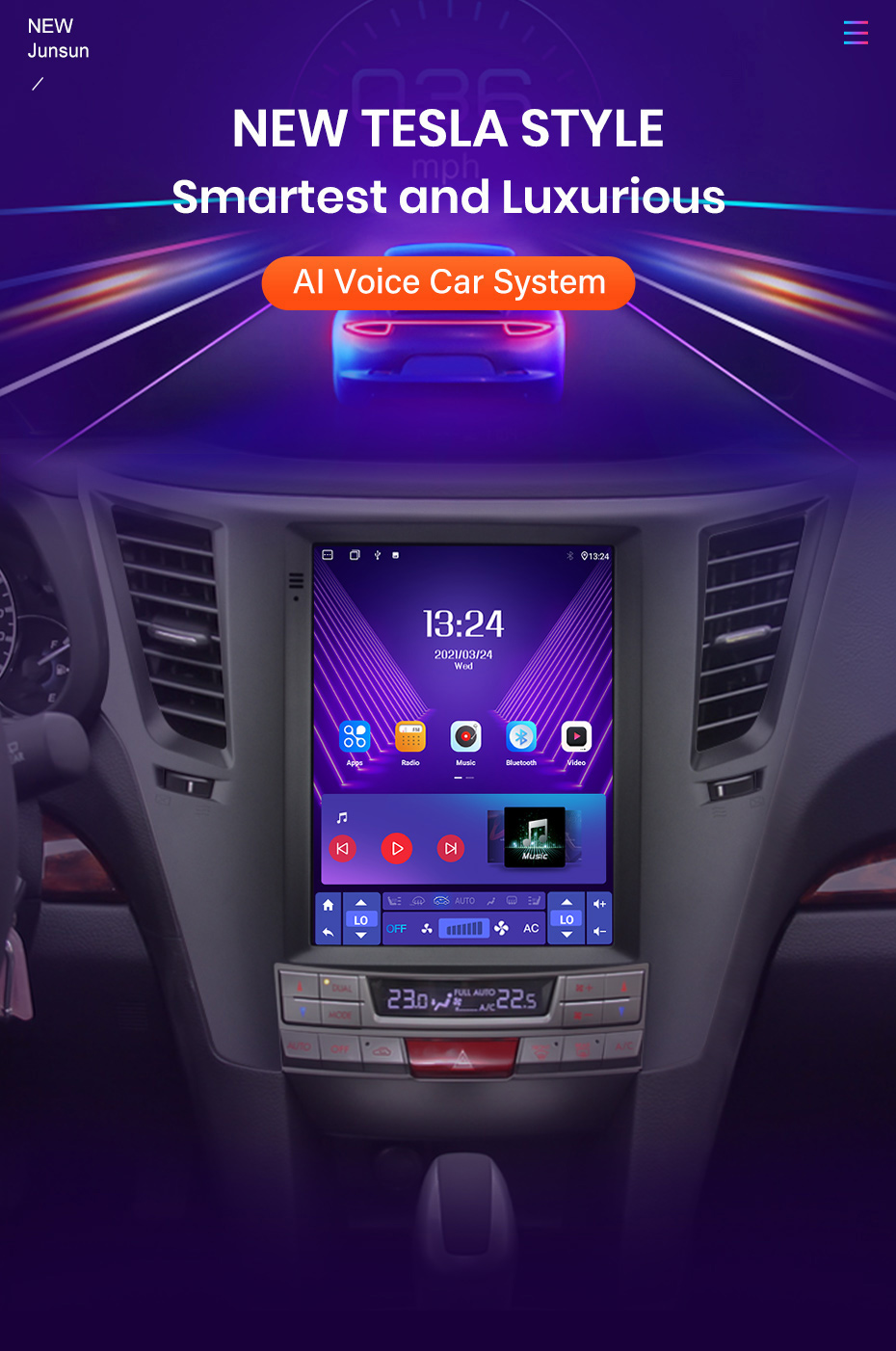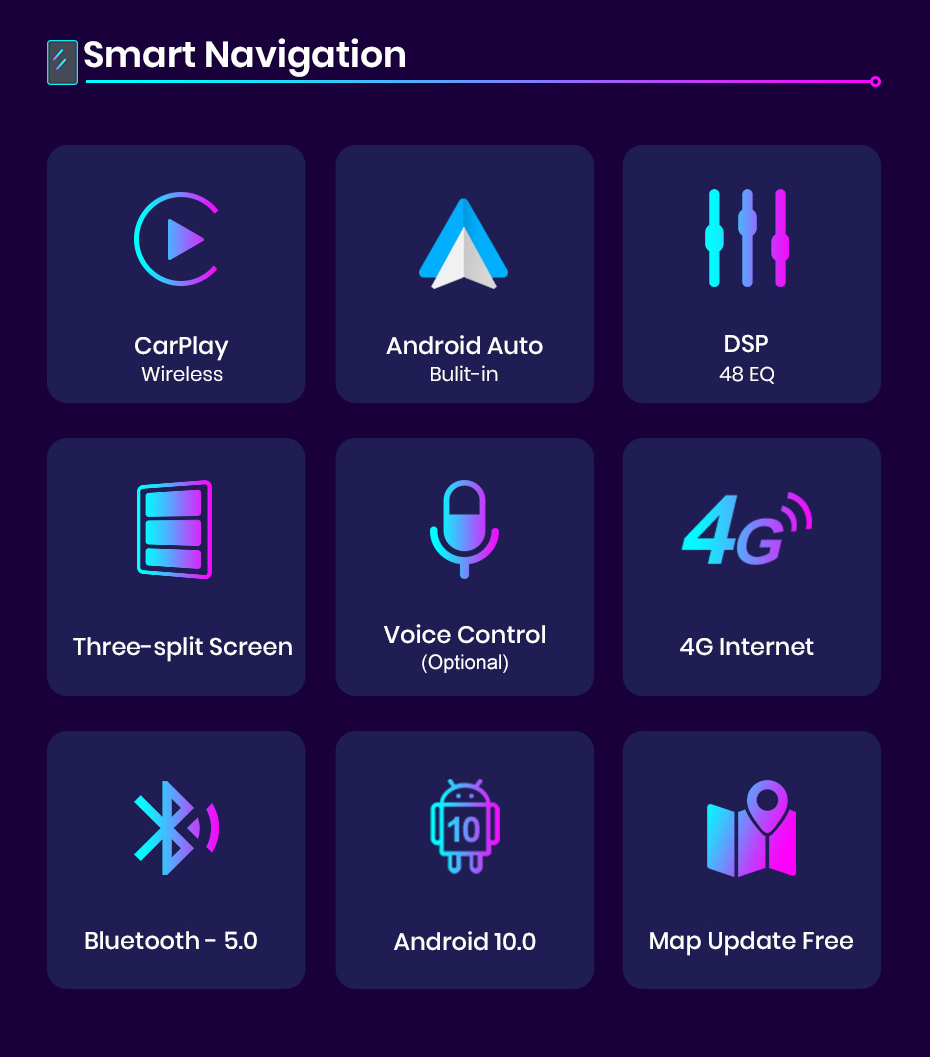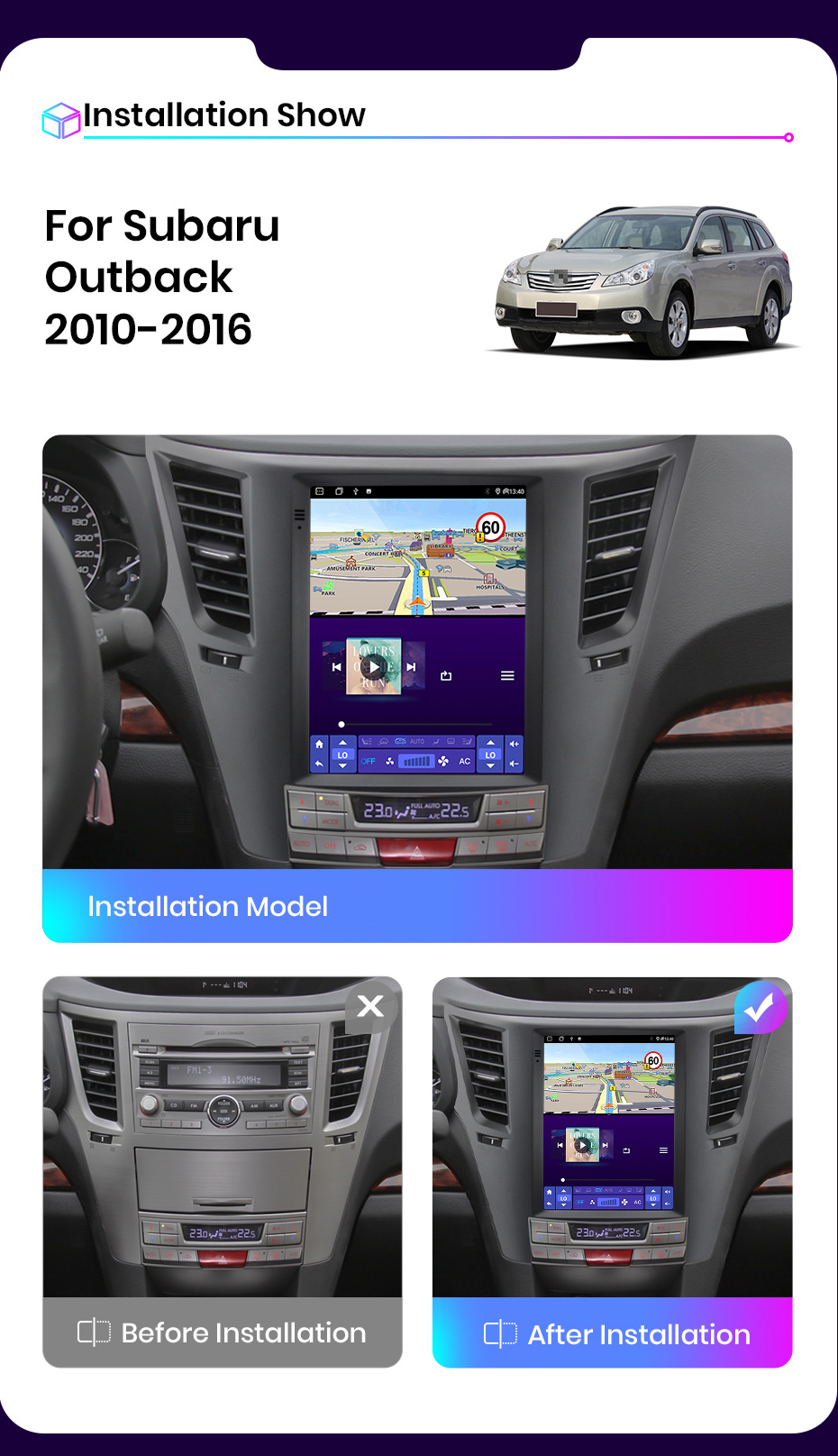 >> Junsun For Subaru Outback 2010-2016 Function
> Basic functions: Android 10.0 + 9.7 inch IPS Screen + 8 core 1.8GHZ + DDR3 2GB Flash (2GB/4GB optional) + 32GB Memory + WIFI and 4G Network + Mirror link+ Steering Wheel Control + RDS
> Special functions:
1. PIN to PIN:Junsun radio' power cable is pin to pin, easy to install;
2. Built-in Carplay/ Android Auto: Supporting Wireless carplay; just use your phone cable connect Android Auto, stable and easy to use;
3. DSP Digital sound processor with (16*3)48EQ Equalizer adjustment for better music. It's not only a sound, but it's a high-quality stereo system. Improve sound quality, enhance bass, and achieve high-quality sound effects.
Optional accessories
> AI Voice Control: Only Junsun support the function, just say the command word control the radio without hands, make drive more safe;
> ADAS DVR, Tire pressure monitoring, OBD2,
>> OSD Language
Russian,English,Spanish,Italian,French,Czech,Arabic,German,Hebrew,Chinese,Estonian,Polish,Filipino,Finnish,Korean,Dutch,Croatian,Latvian,Lithuanian,Romanian,Norwegian,Portuguese,Japanese,Swedish,Thai,Turkish,Ukrainian,Hungarian,Slovak,Danish,Slovenian.
>> Excellent Customer Service
At Junsun, our goal is to keep working hard to make innovative hardware & software of the Car Multimedia player radio to give you that personalized experience.
We provide updates for Firmware, Software, GPS Navigation maps for FREE.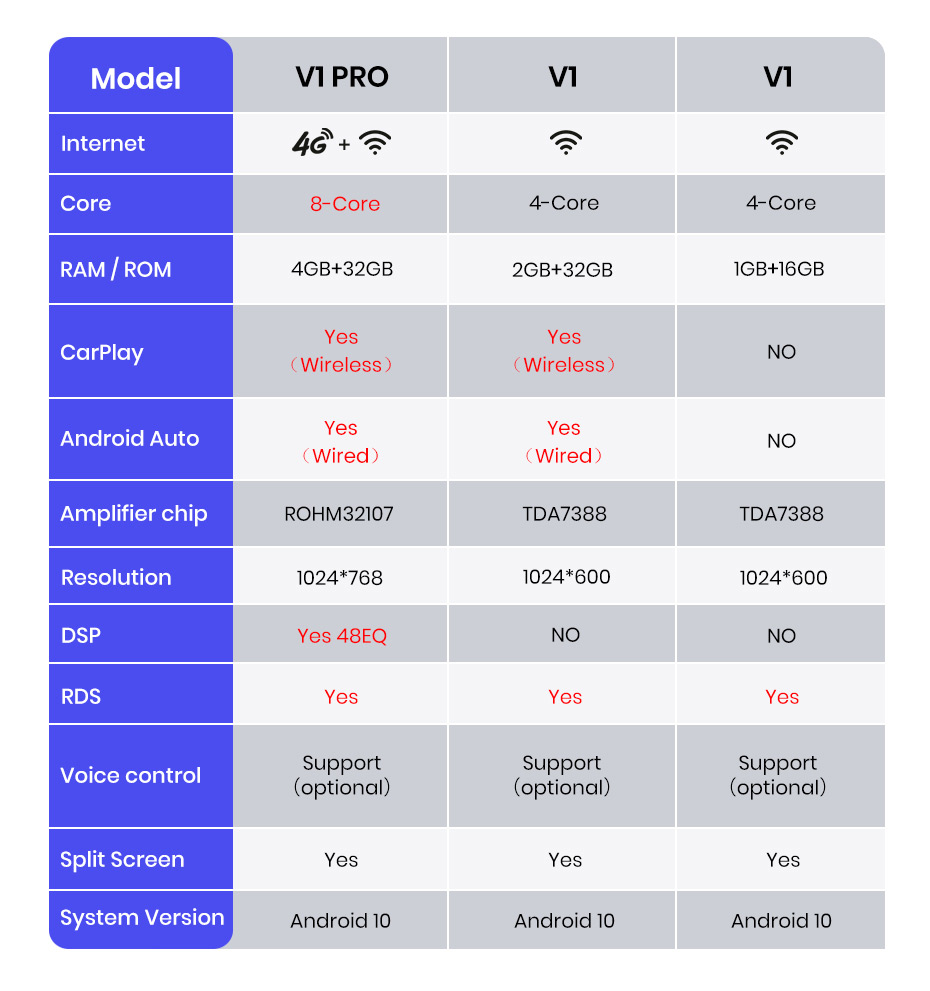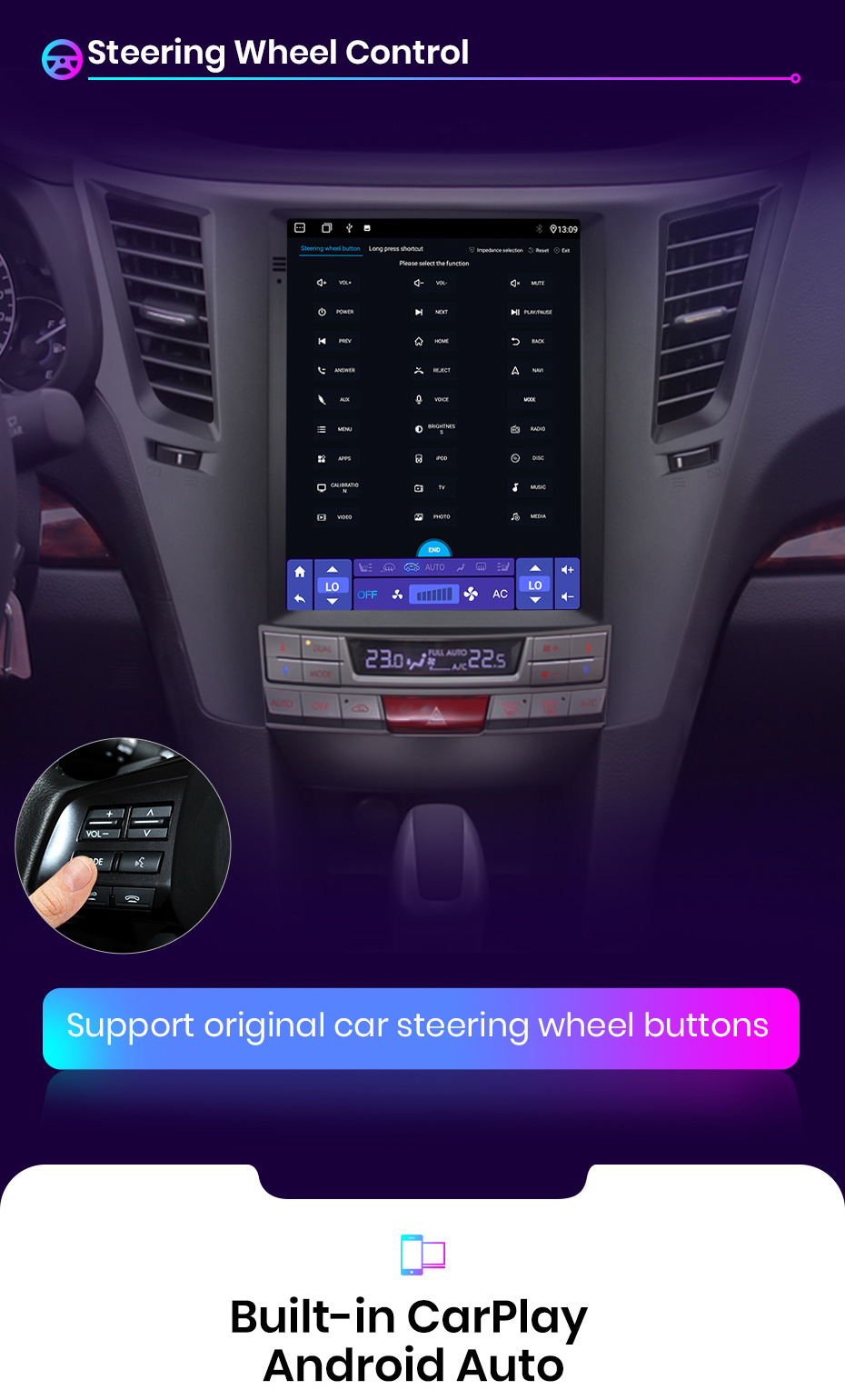 Built-in Wireless Carplay and Android Auto function, for Wireless Carplay, you just need to connect to your phone with bluetooth; and for Android Auto, you only need to use a USB cable to connect the phone and the radio together, control and handle mobiles via device, open your safe driving life.
You can use navigate and other applications at the same time, such as listening to music or turning on ADAS functions ect.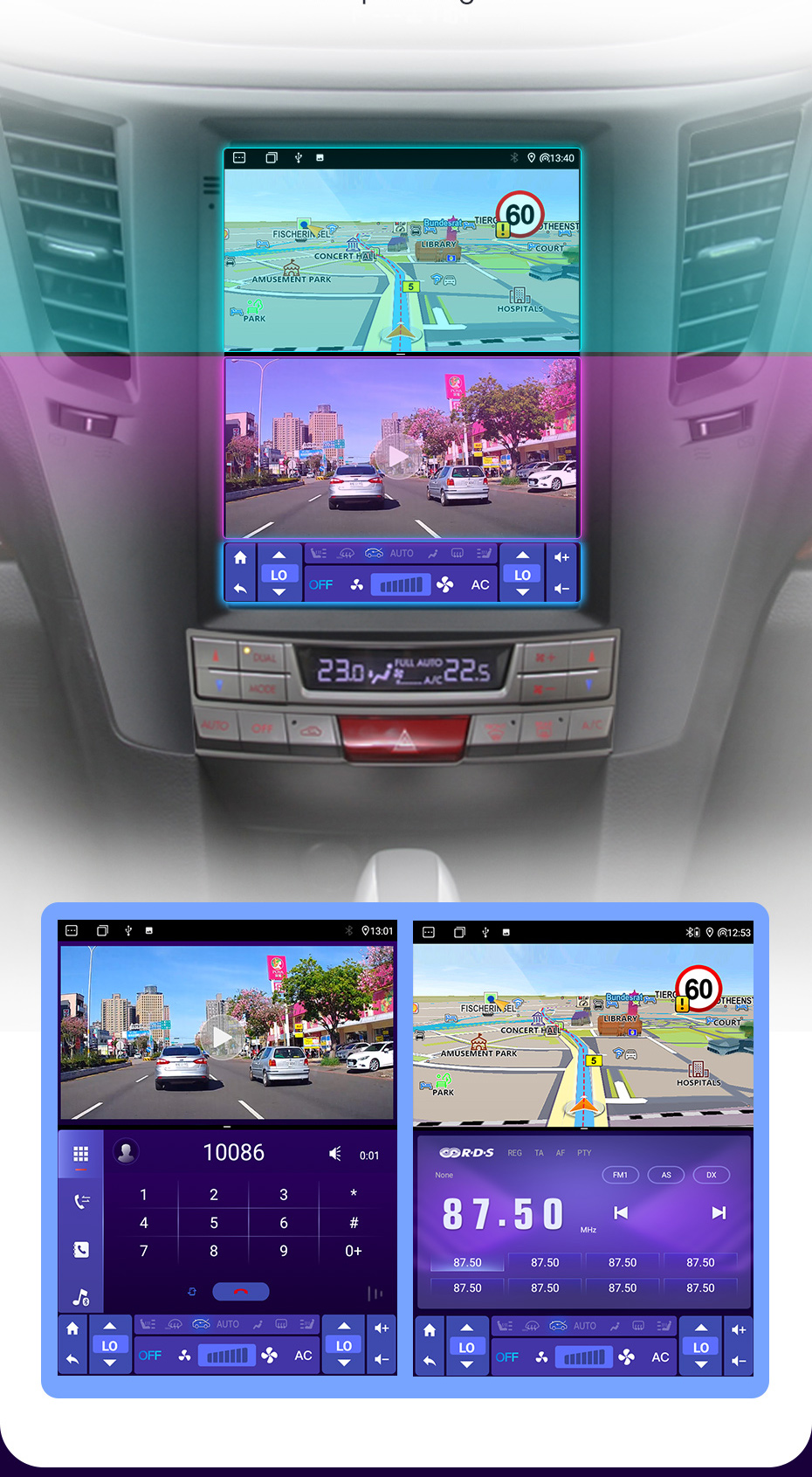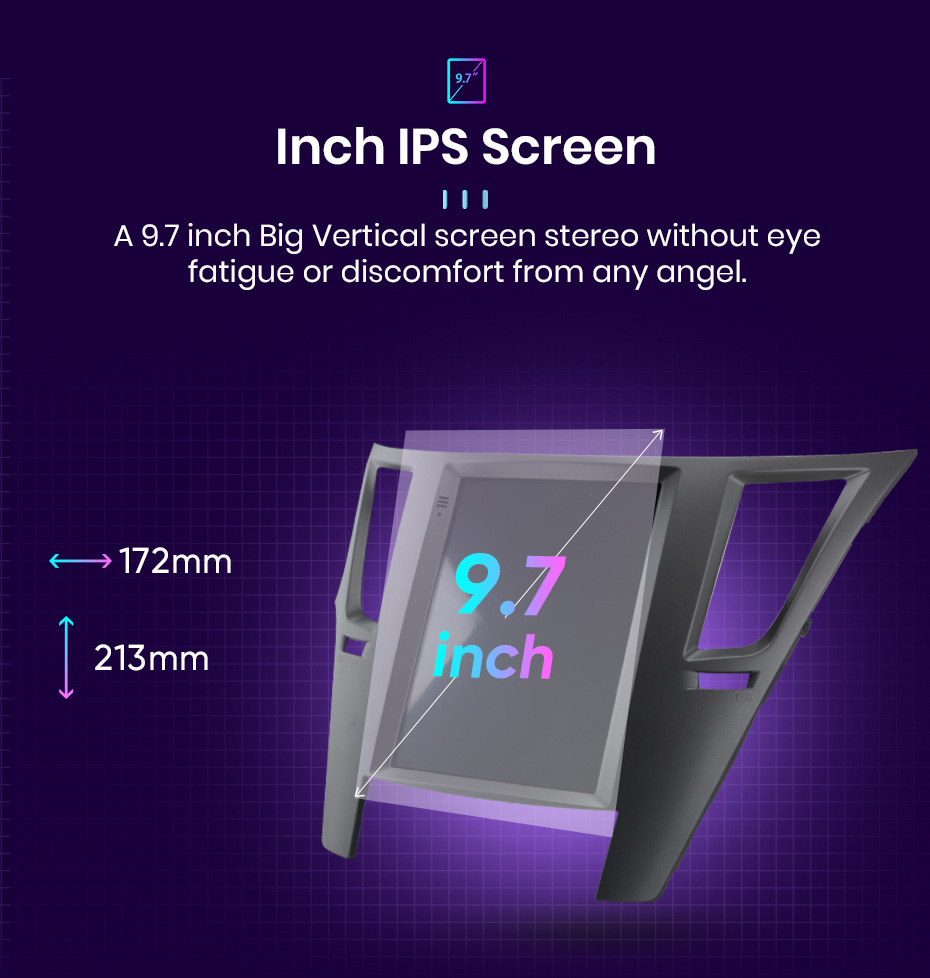 >> About Installing maps:
Support Europe / North America / South America / Southeast Asia / Middle East map (We will install map according to your address, such as: the Russia, we will install the map of Russia)
>>About map update:
if you want to update the map, please contact us, we will upload it to the "Drop box", please do not download in other places, otherwise it will damage the original map.
Update map time : once a year
Automatically switch to reverse screen with parking line when reversing the car
1). The device need to search satellite success first time, then it will update time,
2). Please understand that the system and preinstalled apps will take part memory; if install Russia map will take about 3GB; if install Europe map, system will take about 7GB;
1. Why do you have such low prices in your store?
We have our own factory in China, and the main parts; We manufacture devices (for example, a screen and a head unit, etc.) in our factory. Thus, the cost of products is lower than that of other company. The other and most important reason for the low price is our desire to please Car DVD buyers.
2. What is the difference between this radio and Junsun V1 pro version?
The Device frame and the radio are a whole, which saves you the time to connect the radio to the frame; supports wireless carpplay function, you only need to connect Bluetooth to connect your radio to the mobile phone; stronger DSP function, according to your preferences Set the speakers to make the bass sound stronger.
3.If you do not like the product, is it possible to return?
If you are not really satisfied with the purchase, you can return the goods. Send it to our warehouse in Russia/Spain/China; As for the refund, if it will be impossible to return the money through Aliexpress, we will return it to you on the card. Do not worry, we value our reputation very much and therefore we try to provide the best possible service to our customers.
4.How to set up the steering wheel controls
Setting–car inforainment–SWC–click clearall first —then click the icons,When it flashes, press the button on the steering wheel to match the icon. After learning successful, it will change color
Note:If your order comes with canbus ,please go to set up the canbus type ,then the button can work,please contact our customer service for help.