Product Description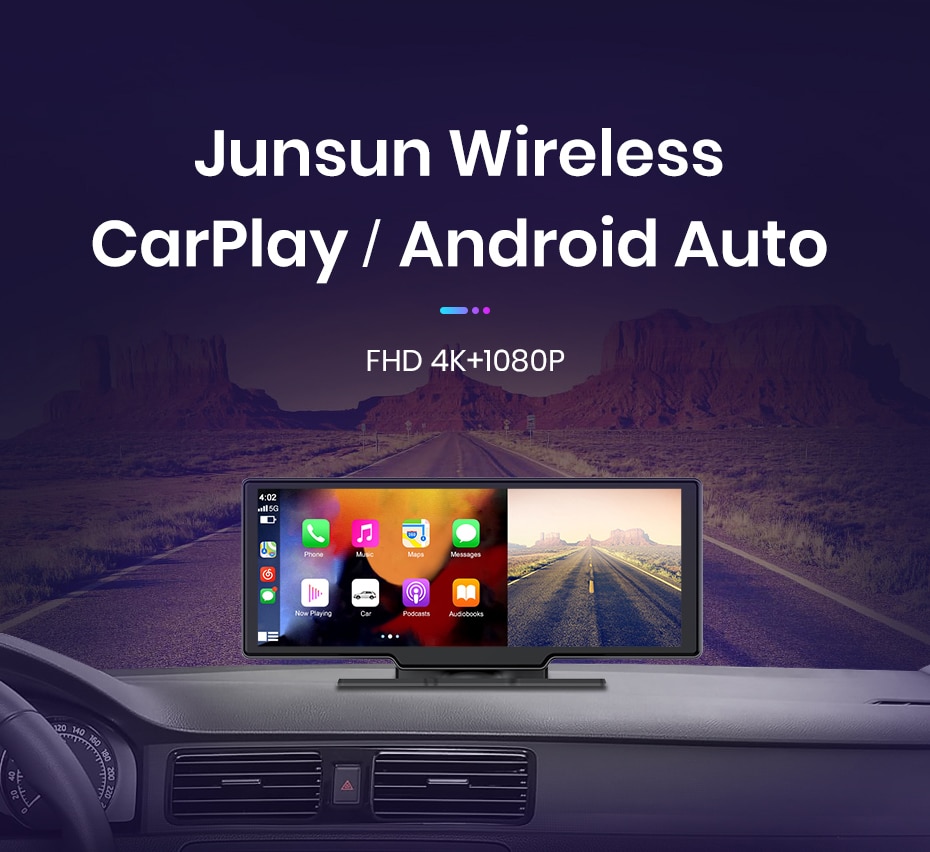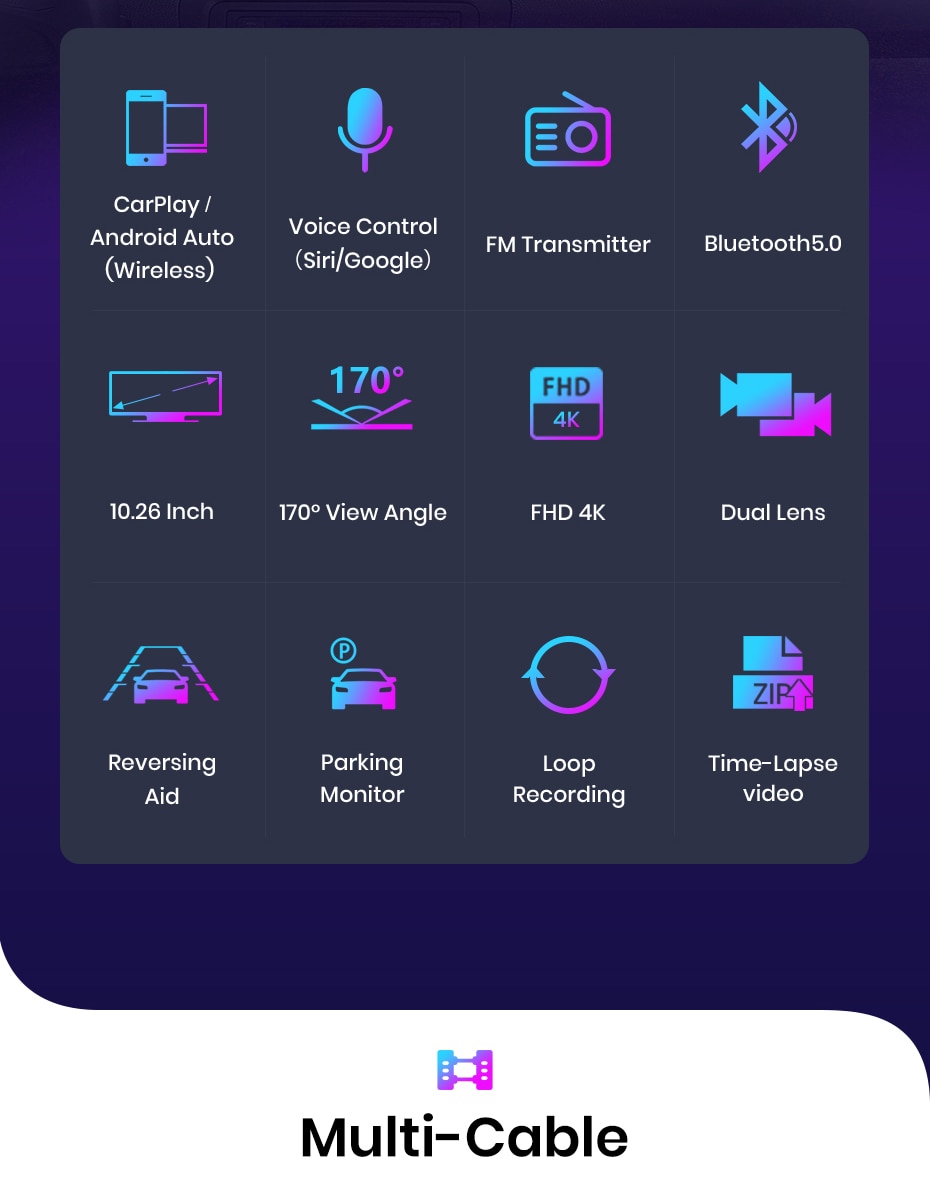 New upgrade
1.Newly upgraded AUX audio cable connection and Android Auto cable connection, AUX cable for free
2.3in1 fast car charging makes charging more convenient and flexible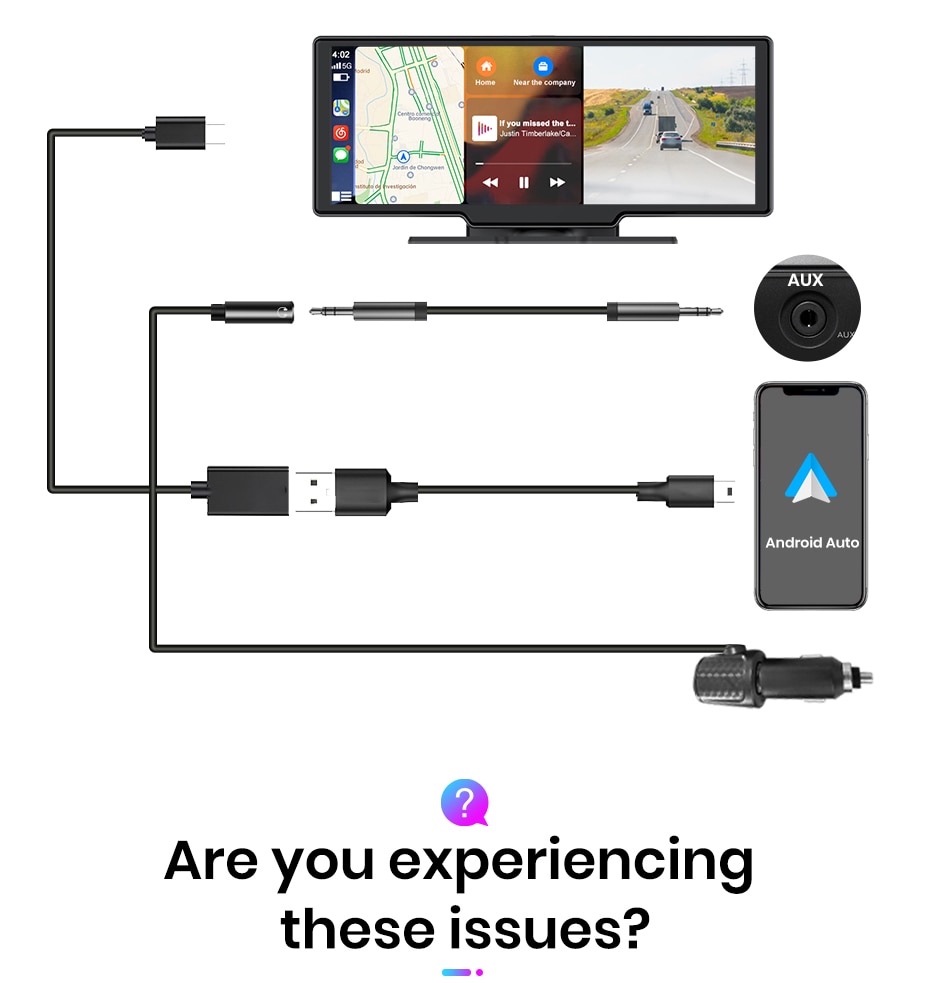 When your phone calls, you need to have one hand free to answer the call.
The map of the navigator you are using is too old to keep up with the latest road conditions and gets lost or needs to be updated frequently.
The only thing that keeps you company while driving is the sound of the radio.
Do you want to start your pleasant driving with a smart mirror?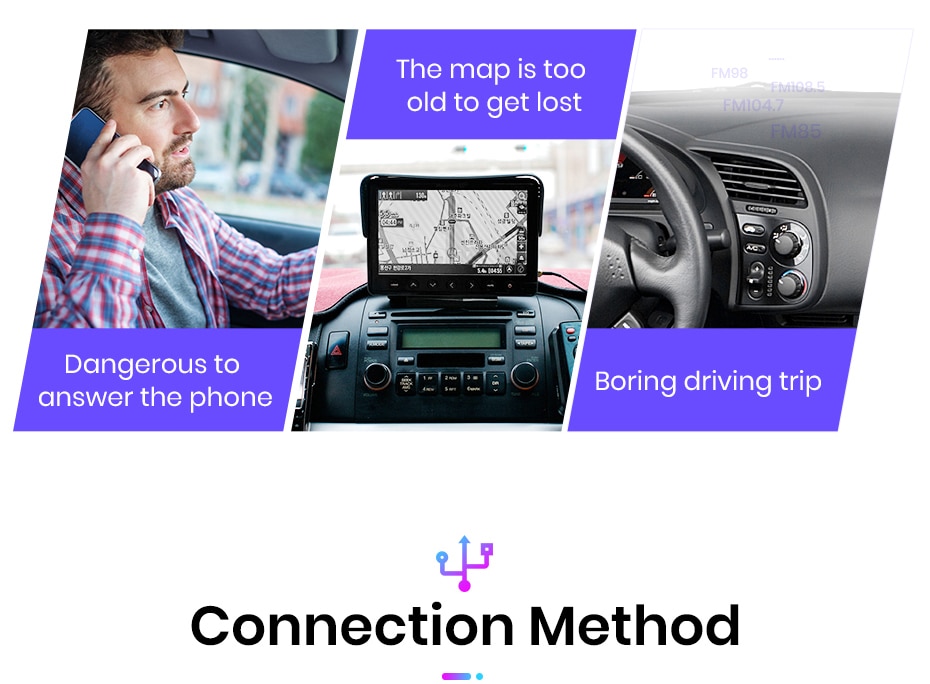 Link to your phone via WiFi and Bluetooth (ISO system/a Android system)
Just pair it once, and it will automatically connect when you enter the car again.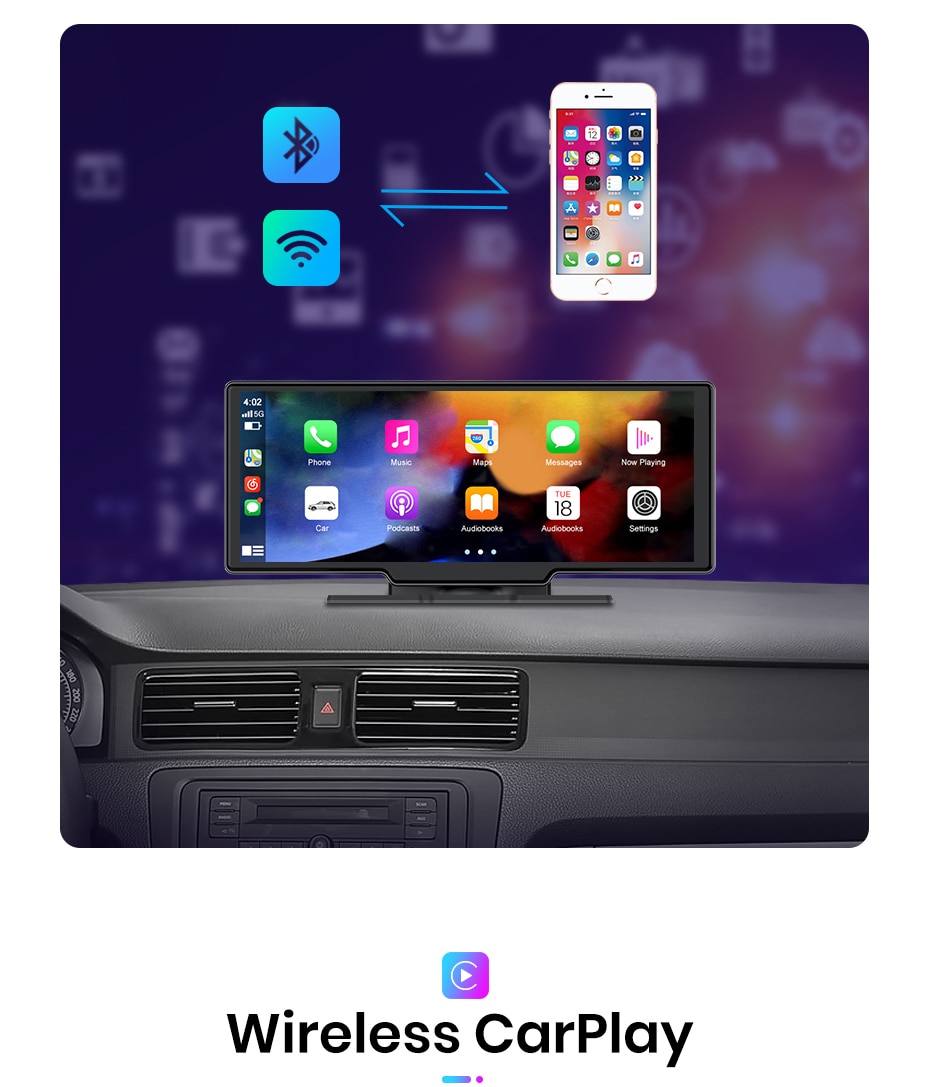 CarPlay lets you use your iPhone in a smarter and safer way while driving. CarPlay helps you listen to music, navigate and collect siri to make it easier for you to get to your destination.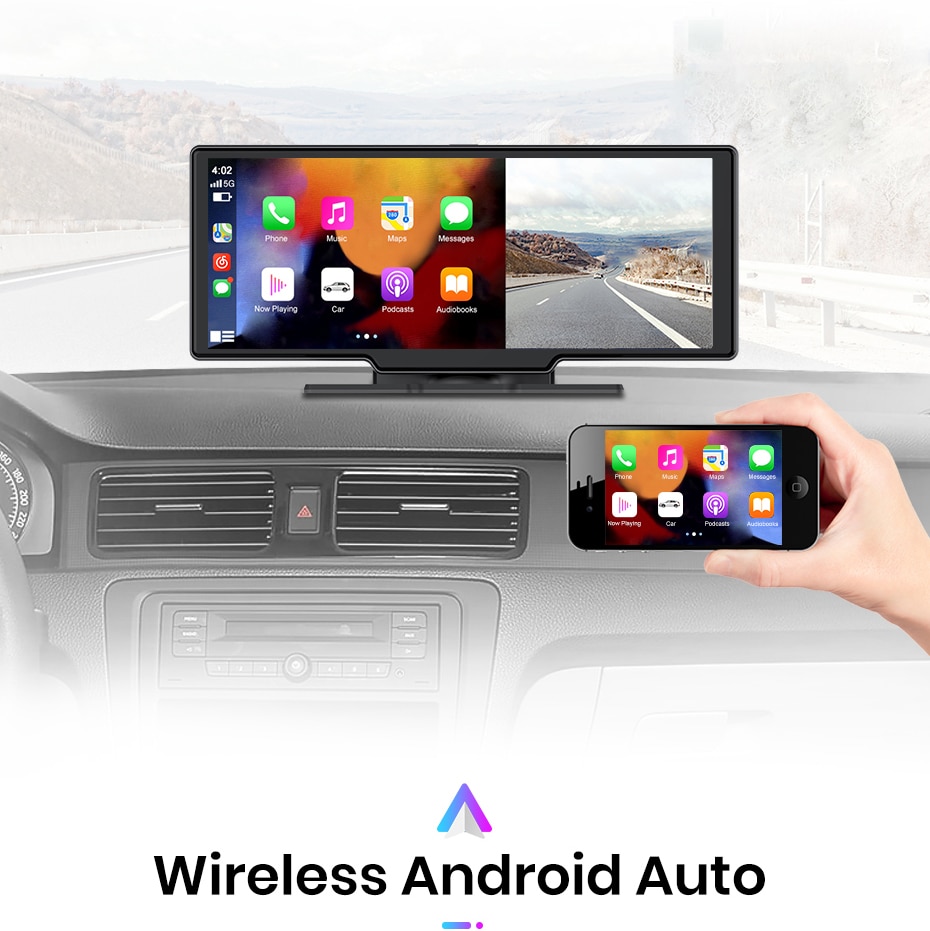 Wireless connects your phone to Android Auto and the screen will instantly display your Android app, you can tap the screen to get driving directions, or send a text message by voice, or even call someone without your hands. Android Auto helps you keep an eye on the road and enjoy a variety of entertainment while driving.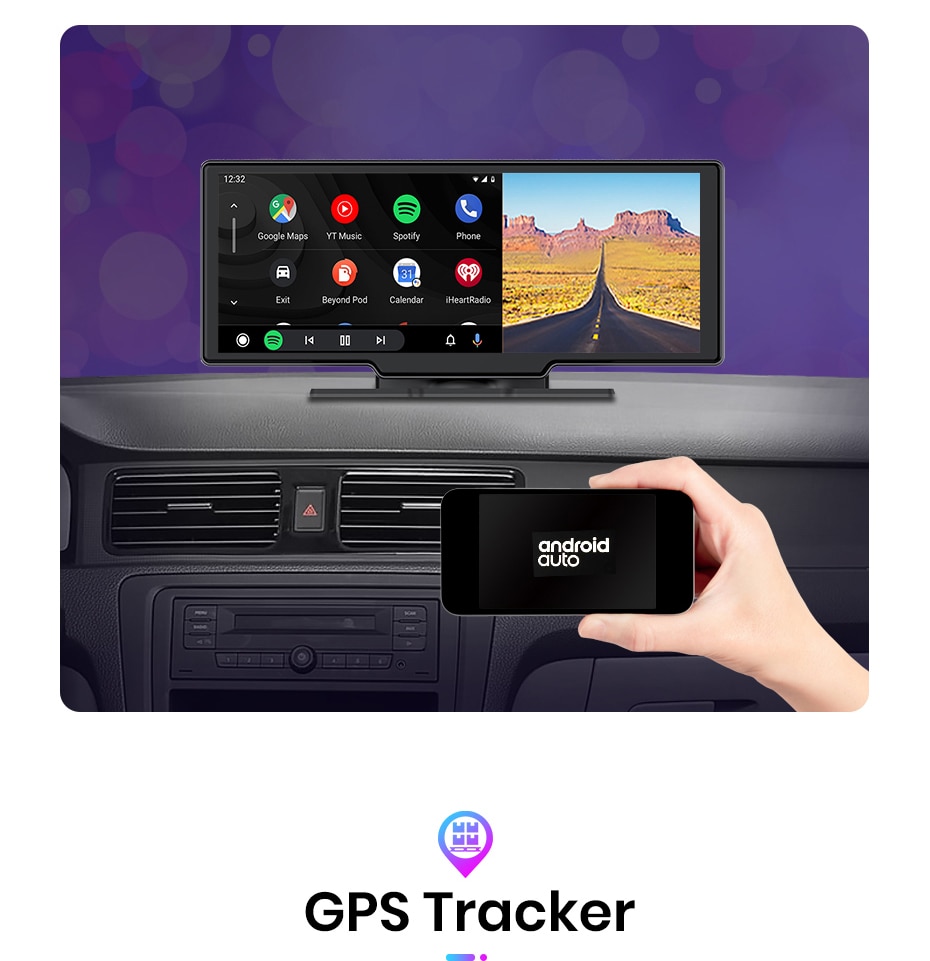 GPS function is to record the driving route location. We can see the speed and driving route on the computer by provied player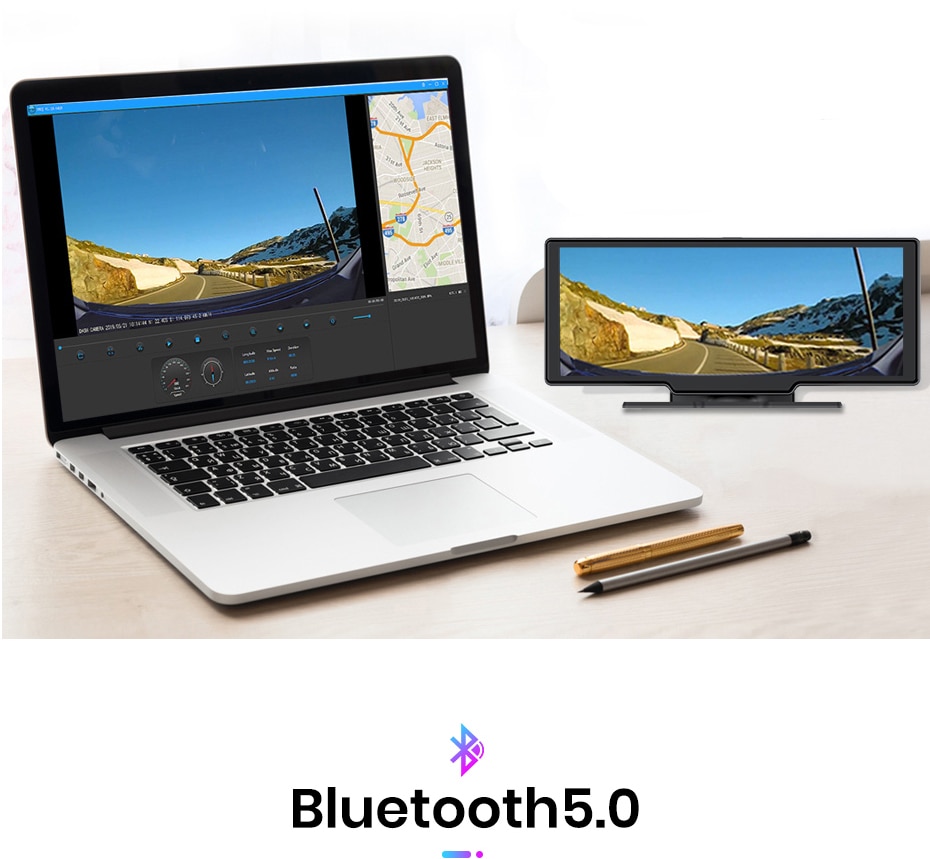 Through the 2K front camera, you can communicate freely with the smart screen and phone, efficiently determine each other's position, and go to the destination to meet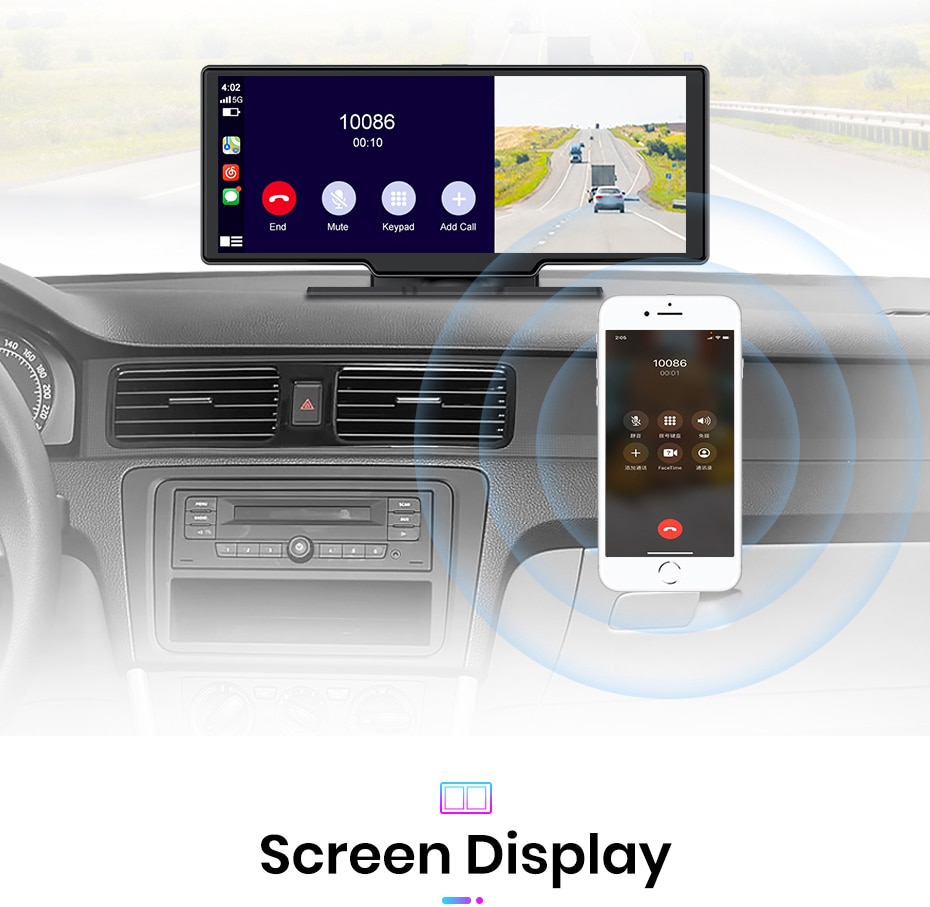 The screen supports full-screen display and split-screen display. You can watch the recorder screen while using navigation/music/caling.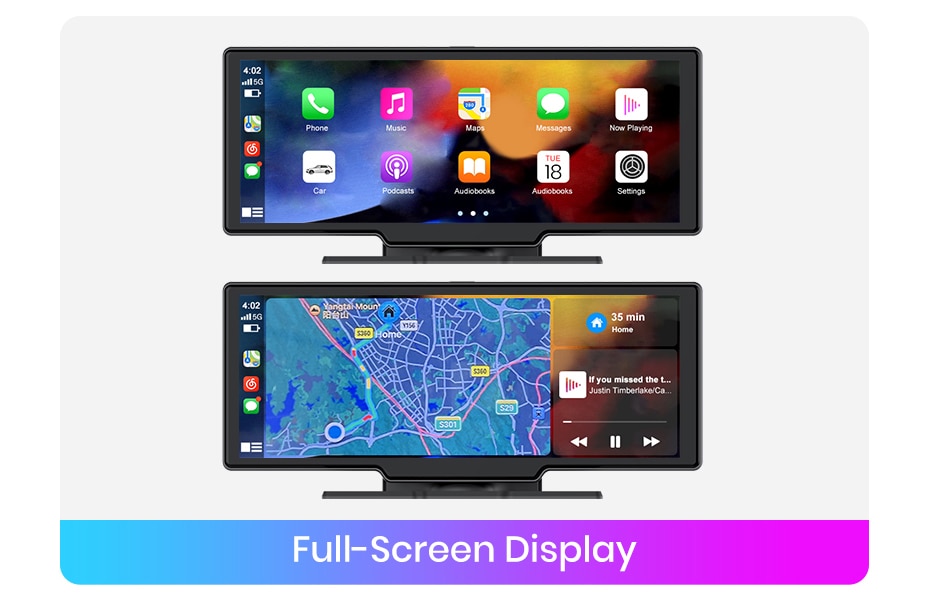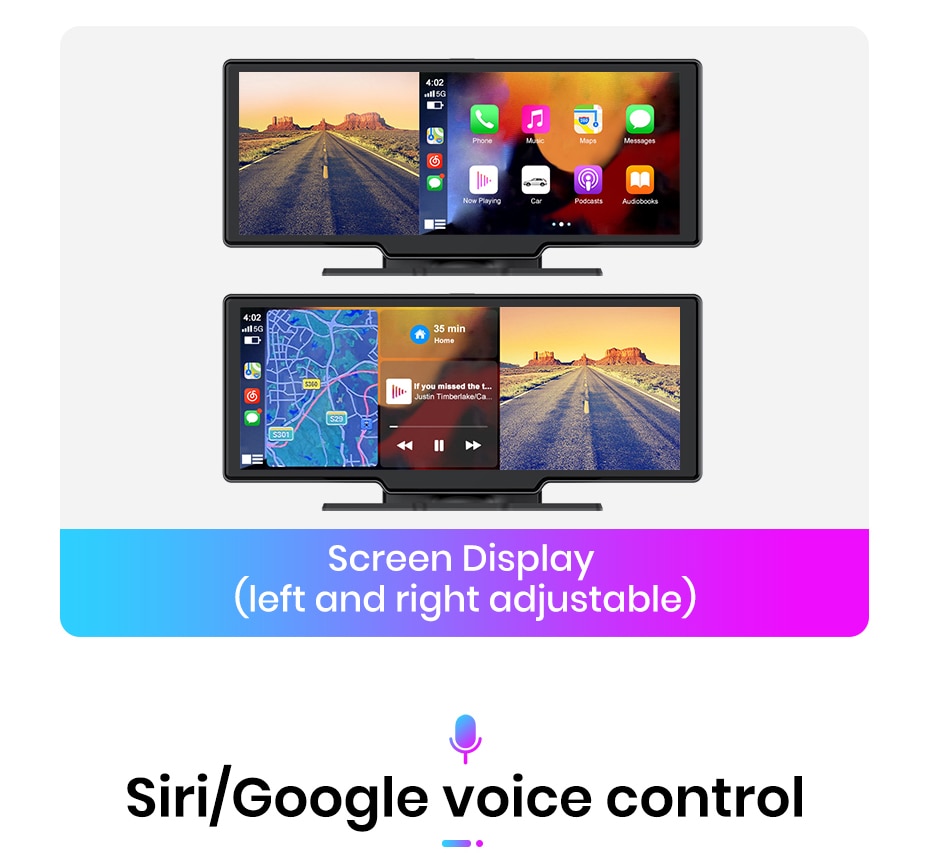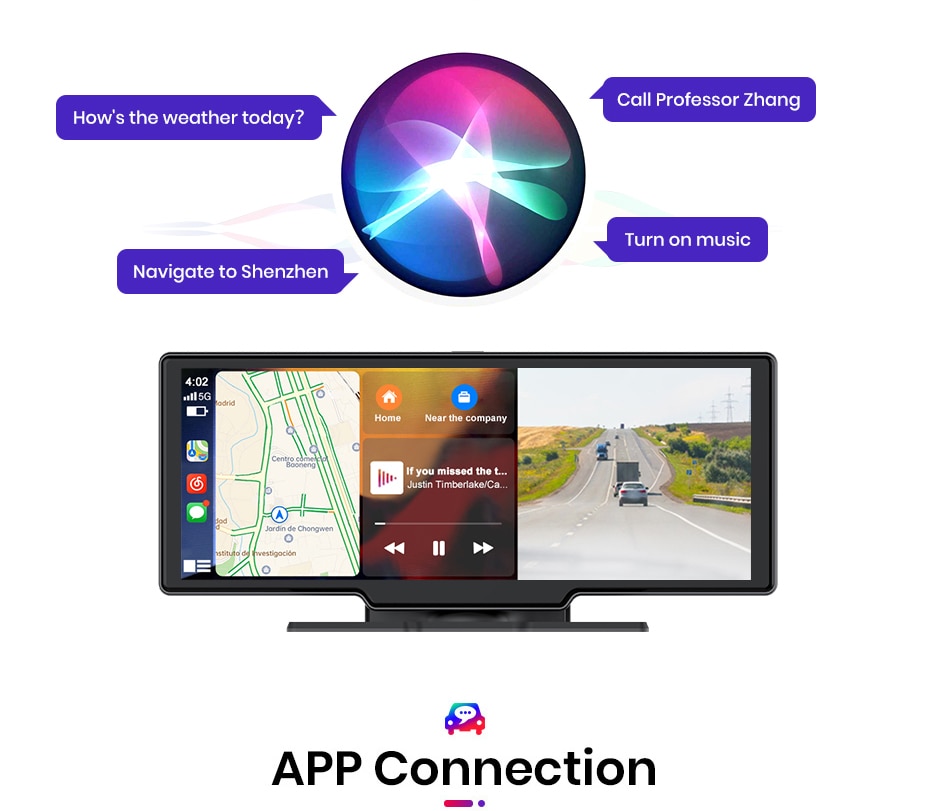 Built-in 2.4GHZ high-speed WIFI module, turn on the mobile APP to view and download videos in real time, take pictures and other functions via free WIFI, and you can also directly operate the recorder through the mobile phone.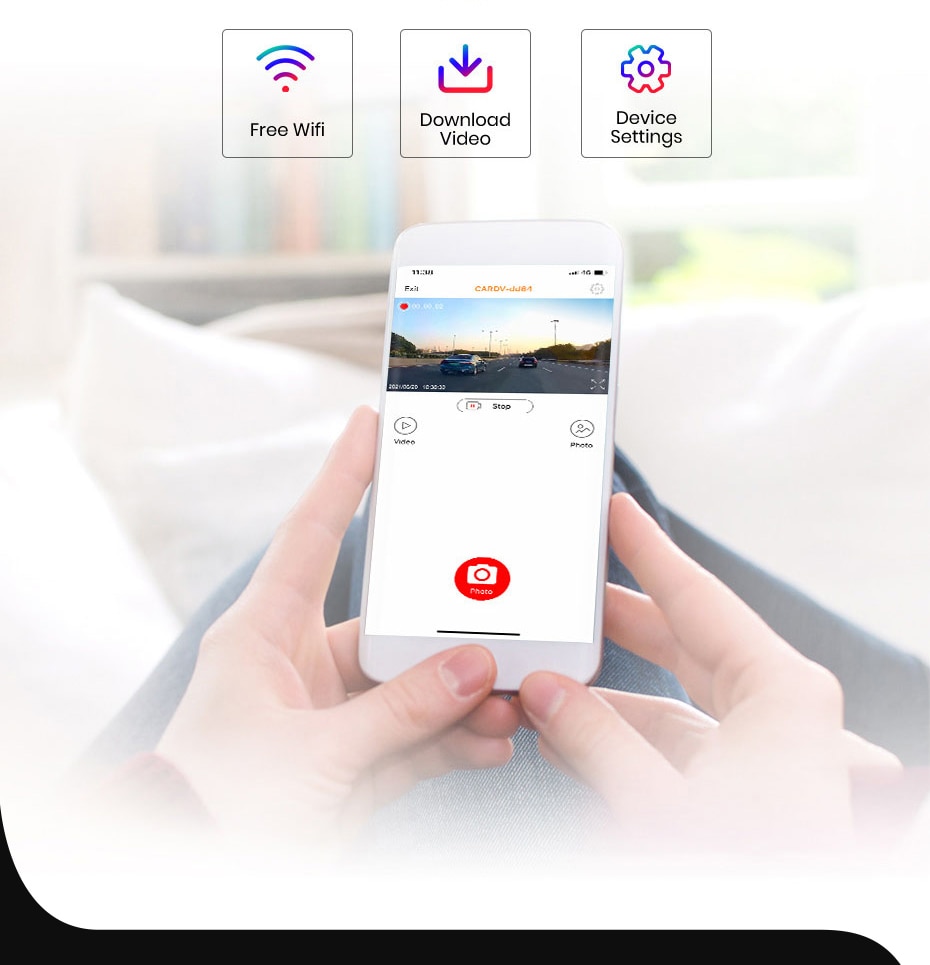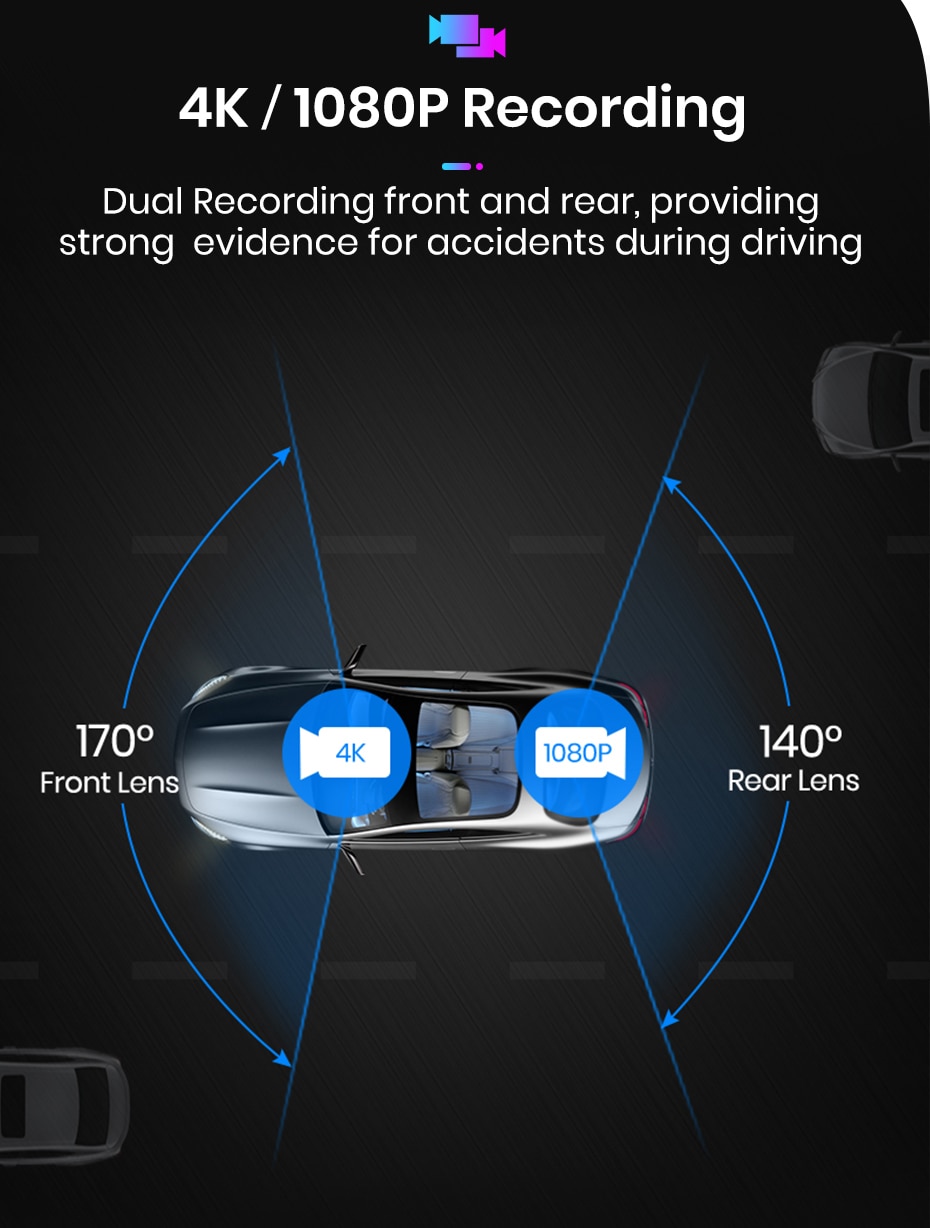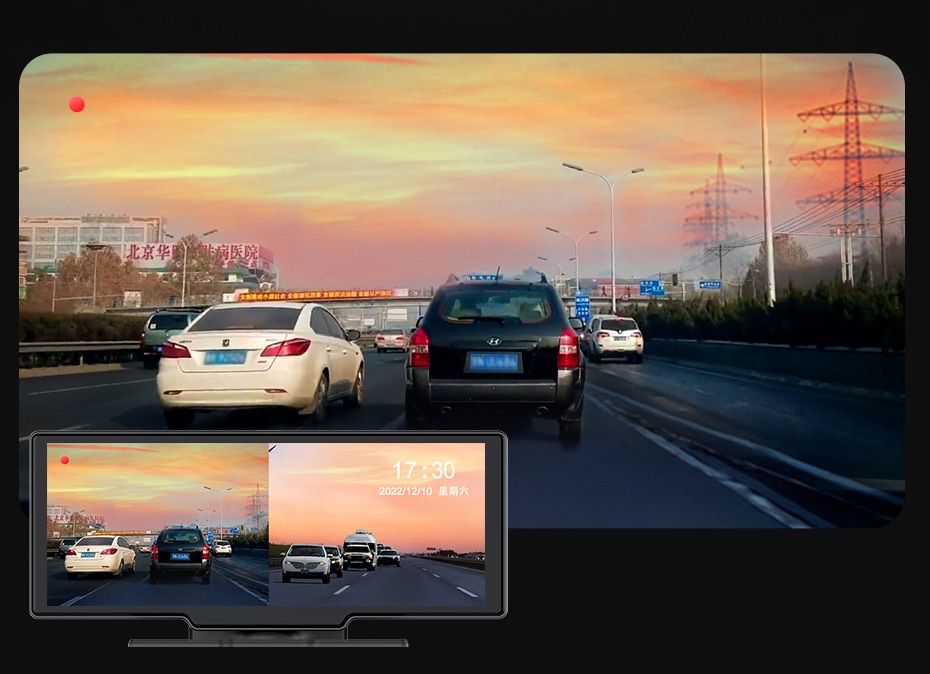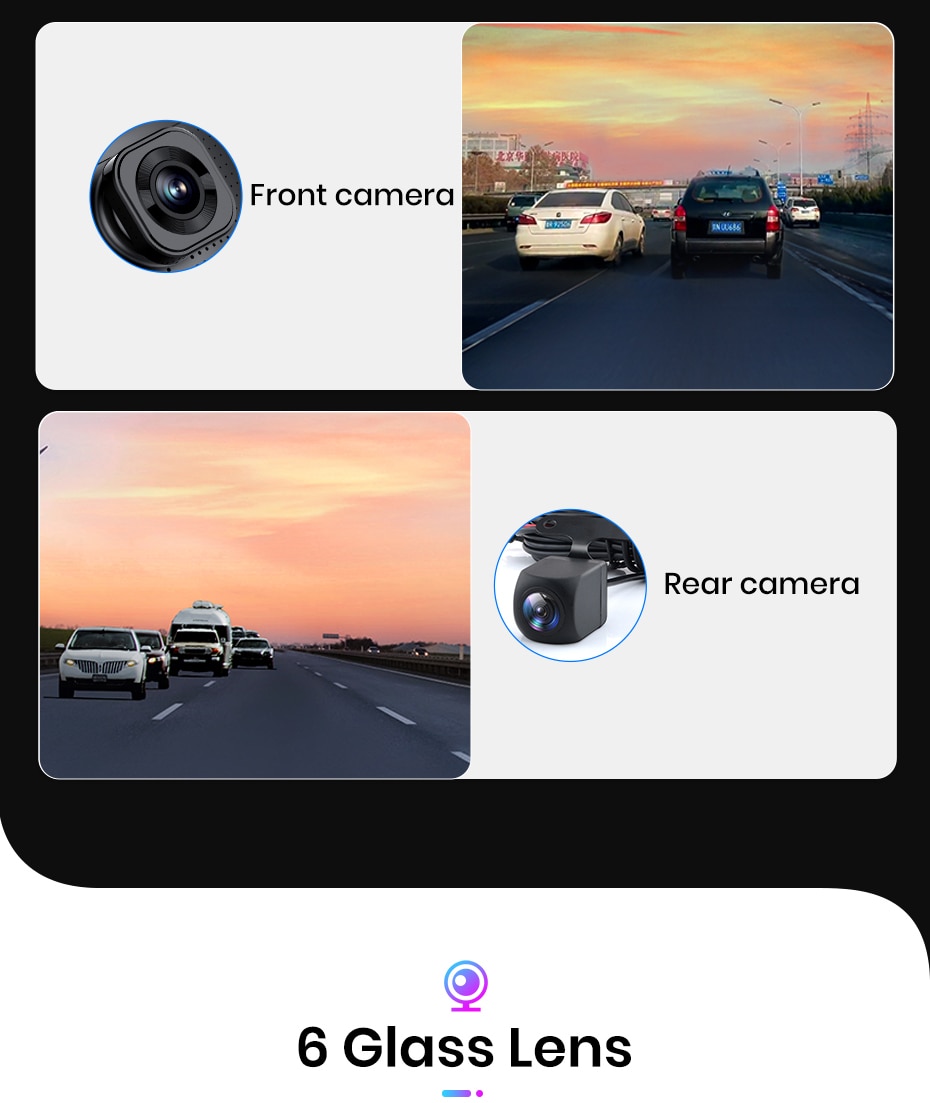 Auto fill light at light, clear and delicata picture quality, allows you to achieve the best results of shooting video in different conditions and modes of peration.